Welcome to the 58th edition of "Keep An Eye On It," where we bring you the latest announcements on the most promising turn-based games currently in development. Whether you're a strategy game enthusiast or just looking for your next gaming obsession, we've got you covered with our curated list of upcoming titles.
From tactical RPGs to isometric CRPGs, this edition features some of the most exciting games in the turn-based genre announced lately. So, please grab a cup of coffee, sit back, and join us as we explore the latest developments in the world of turn-based gaming.
Etheria: Restart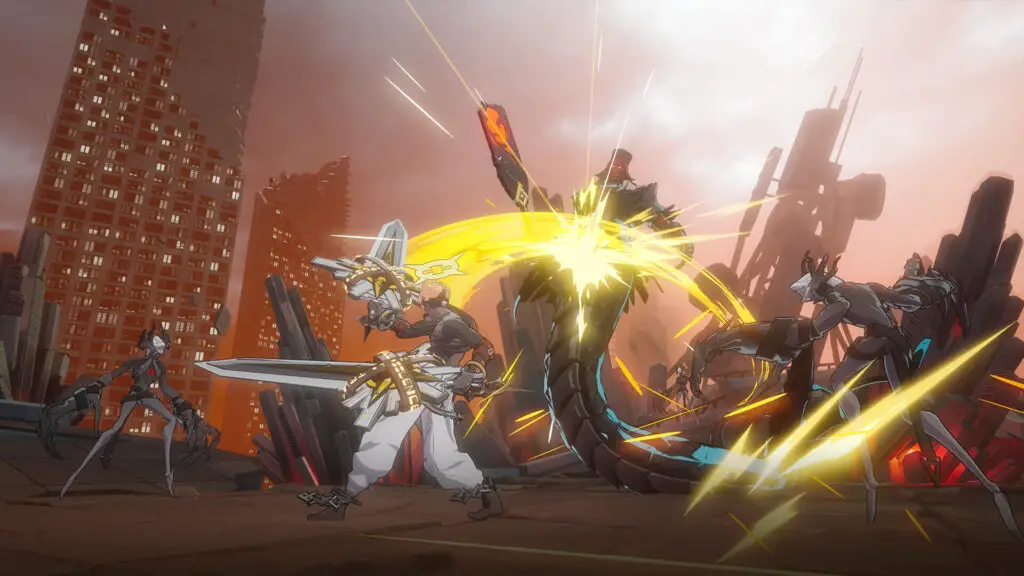 Get ready to immerse yourself in a world where fantasy and reality collide with Etheria: Restart, a new turn-based action-RPG game developed by XD Entertainment Pte. Ltd. In this neo-contemporary virtual city, players take on the role of a Hyper-Linker and team up with the Animus to fight against virus invasions and uncover hidden stories. Explore everything from towering skyscrapers to bustling entertainment districts and city parks as you navigate the world of Etheria.
With the help of the extraordinary urban Animus, collect character cards and build up your team to reveal the city's deepest secrets. But beware, as Etheria is under attack from an unknown virus, and hidden truths are starting to emerge. Are you ready to uncover the mysteries hidden within the data-filled city? On Steam
DecaPolice
DecaPolice is a highly anticipated upcoming RPG from Level-5, the developers of the popular Ni No Kuni and Professor Layton games. Set in a vibrant virtual world, players take on the role of detectives to solve crimes in the third person by analyzing crime scenes and collecting evidence. The game strongly emphasizes combat, with players utilizing different party members to unleash melee and ranged attacks on enemies.
The game is confirmed to be coming to Nintendo Switch, PS4, and PS5 platforms, with a 2023 release window. Check out the colorful anime-inspired visuals and crime-solving premise in the official trailer, which was unveiled at the latest Nintendo Direct.
Shogun Showdown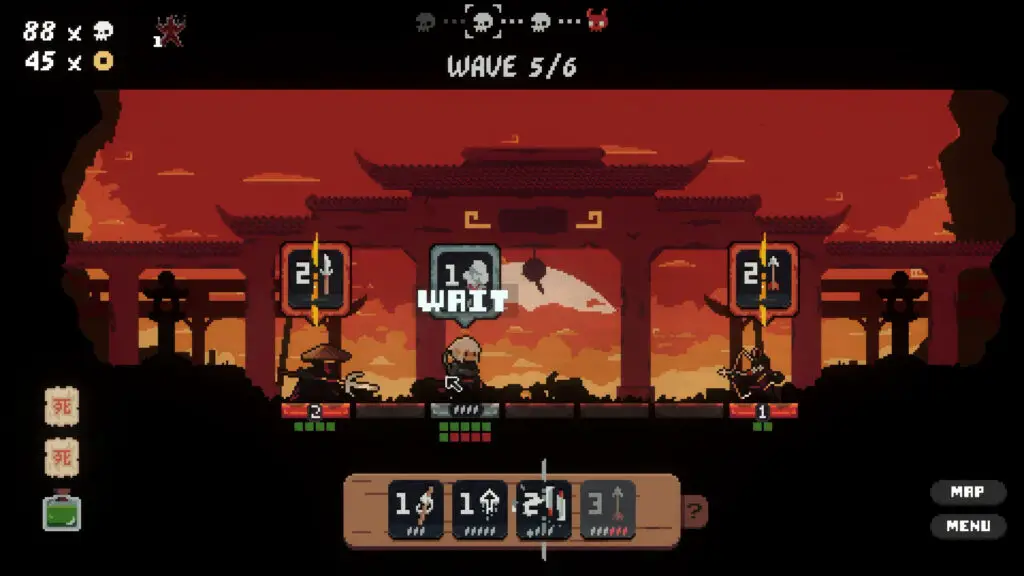 Prepare for an epic battle in Shogun Showdown, a turn-based combat game that combines rogue-like and deck-building elements. Strategically position yourself and unleash attacks at the perfect moment as you fight against the army of the Shogun. Upgrade your attack tiles and combine them to create powerful combos. With each victory, gain new skills and unlock additional characters, attacks, and skills in a rogue-like gameplay format.
Enjoy a Japanese-inspired setting with beautiful pixel art graphics as you embark on your journey toward mastering the game. Death may not be the end, but the beginning of your quest toward becoming a legendary warrior in Shogun Showdown! On Steam
Kingsblood
Kingsblood is an exciting new RPG that blends tactical autobattler mechanics with dungeon crawling, set in a grimdark world of political intrigue and injustice. This game offers a fully voiced campaign, where players must join the fight against a tyrannical monarchy and build a powerful guild of unique followers to send on dangerous missions while also building their guild hall. With an emphasis on party composition and strategic combat, players must unlock the true potential of their warriors and exploit the enemy's elemental weaknesses to emerge victorious.
The game also features an extensive medieval fantasy world with endless dungeons, quests, and items to explore, and offers character progression, base building, and crafting weapons and potions. While Kingsblood doesn't have high-end graphics or hectic gameplay, it promises a story-heavy campaign, 50 unlockable characters, and synergy effects based on party composition. Get ready to explore the depths of creepy caves filled with traps, enemies, and treasures in this exciting new game. On Steam
Xicatrice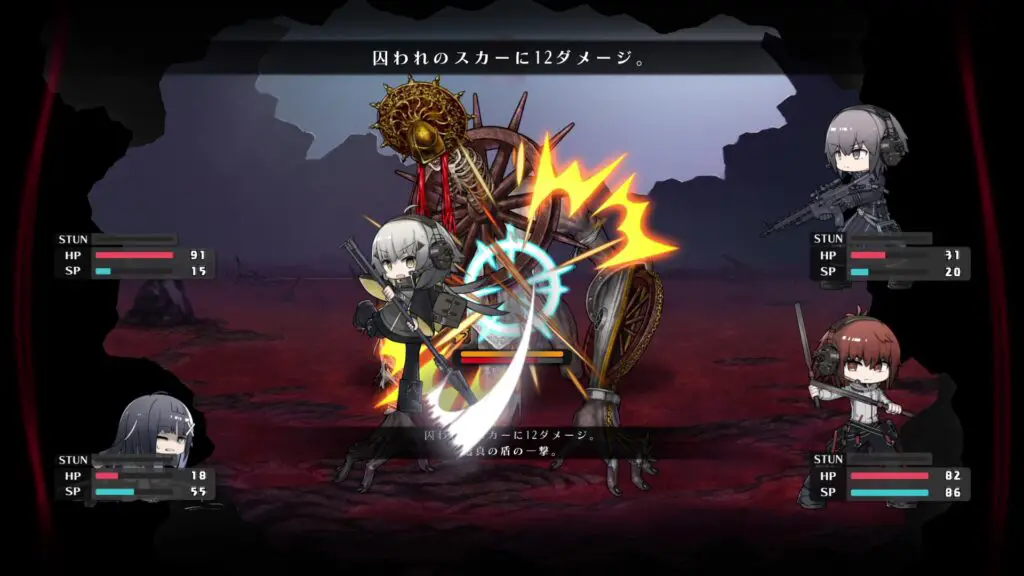 Nippon Ichi Software has announced the upcoming launch of Superpowers X Academy named Xicatrice, an RPG set in a world where superpowers exist. Players take on the role of a teacher leading a special unit of students on dangerous missions to respond to emergencies. The story takes place in 2023, where a former member of the Anti-Abnormal Unusual Talent Team (AUT) lost all their abilities after a particular incident.
The player must develop each student through daily activities and lessons, with each student having their own strengths and weaknesses. The game will be released on June 29 in Japan exclusively on PlayStation 5, PlayStation 4, and Switch.
SpellRogue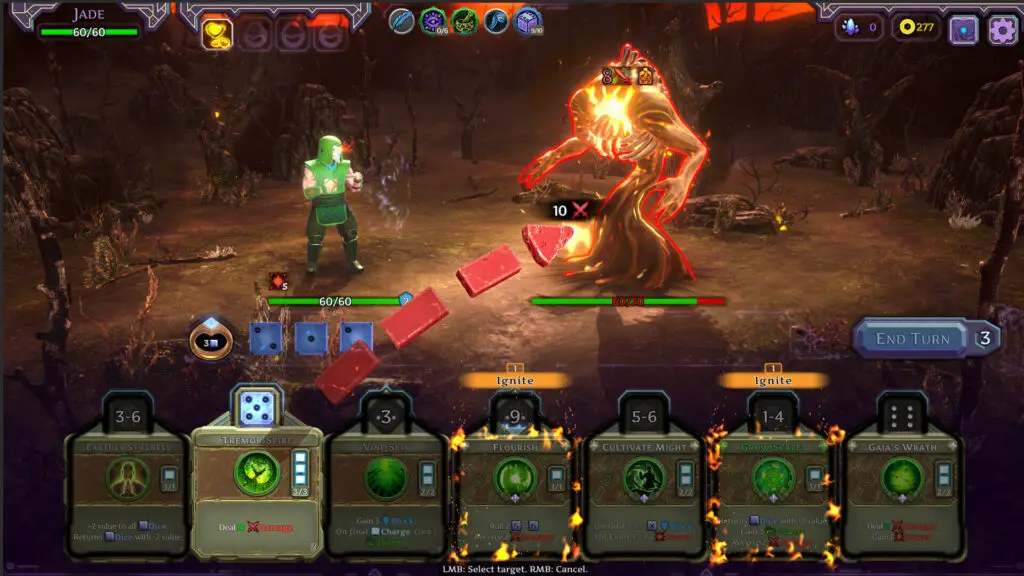 Spellrogue is a thrilling deckbuilding roguelike game that challenges you to battle the evil Voidwalkers that are corrupting the world. With its turn-based gameplay, you'll need to manipulate the fickle Mana Dice to cast powerful spells, gain legendary artifacts, and experiment with potent combinations to annihilate your enemies.
Spellrogue also offers more than 200 unique spells, each with two upgrades, and over 80 different artifacts to loot. You'll have to experiment with powerful combinations and make difficult choices to succeed. The game takes place across three acts, where you'll need to vanquish the corrupted inhabitants and destroy the Voidwalkers.
Spellrogue's dice gameplay mechanics are what set it apart from other roguelikes. You'll need to reroll, duplicate, split, flip, and enchant the Mana Dice to cast your spells. The game's challenging and strategic gameplay will keep you engaged for hours on end. On Steam
Dragonheir: Silent Gods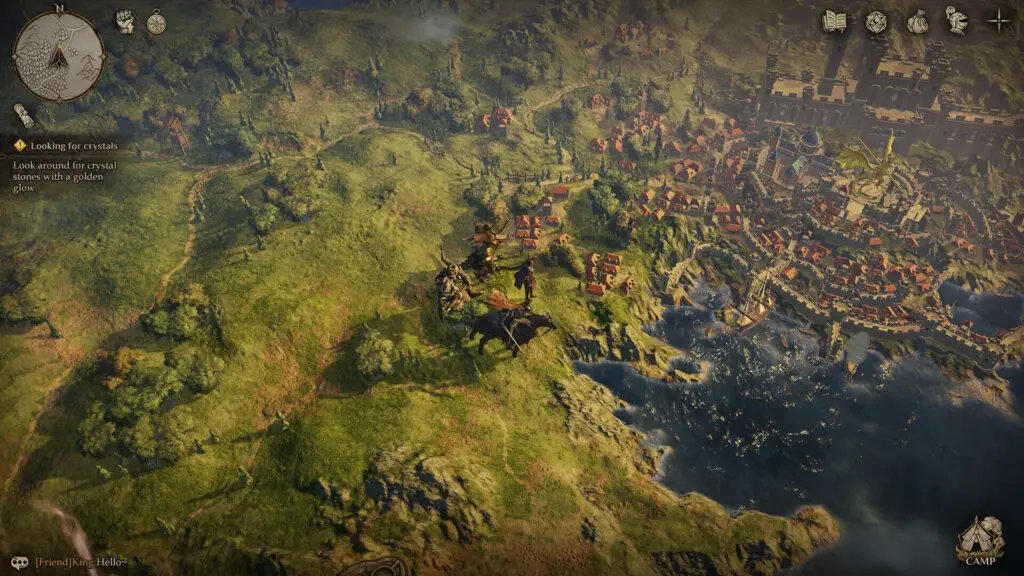 Dragonheir: Silent Gods is an upcoming online fantasy multiplayer RPG developed by SGRA Studio and published by Nuverse. Players take on the role of the chosen one and assemble a team of heroes with complimentary power sets and abilities to embark on an open-world adventure across multiple planes and dimensions.
The combat system blends chess-like strategy, character abilities, and luck while rolling the dice. Turn-based combat is fast-paced, emphasizing proper character placement, and knowing how to take advantage of different terrains is pivotal in deciding who emerges victorious.
Dragonheir: Silent Gods promises to capture the fun of tabletop classics while offering modern graphics and expanding world-building through post-launch seasonal content that introduces new quests, characters, and dimensions. The game is set to release in the second half of 2023 for PC, iOS, and Android players.
Tamarak Trail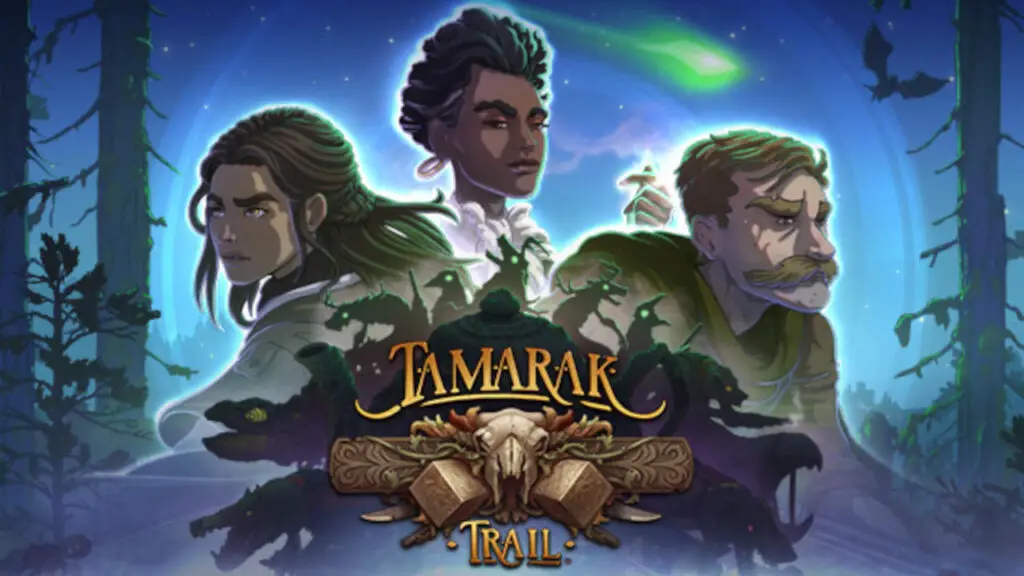 Tamarak Trail is a deck-building roguelike that offers a unique twist on turn-based gameplay. Using a customizable dice set, you'll battle through randomly generated trails that are full of loot, mysteries, and danger.
Players will appreciate the depth and complexity of the gameplay mechanics, where they need to carefully choose from a myriad of dice sides to create powerful synergies and manipulate the battlefield to gain an advantage in combat. Players will face new challenges with each playthrough and discover new game-changing artifacts that will enhance their abilities and drastically change their battle style. Wishlist it on Steam
The Lamplighters League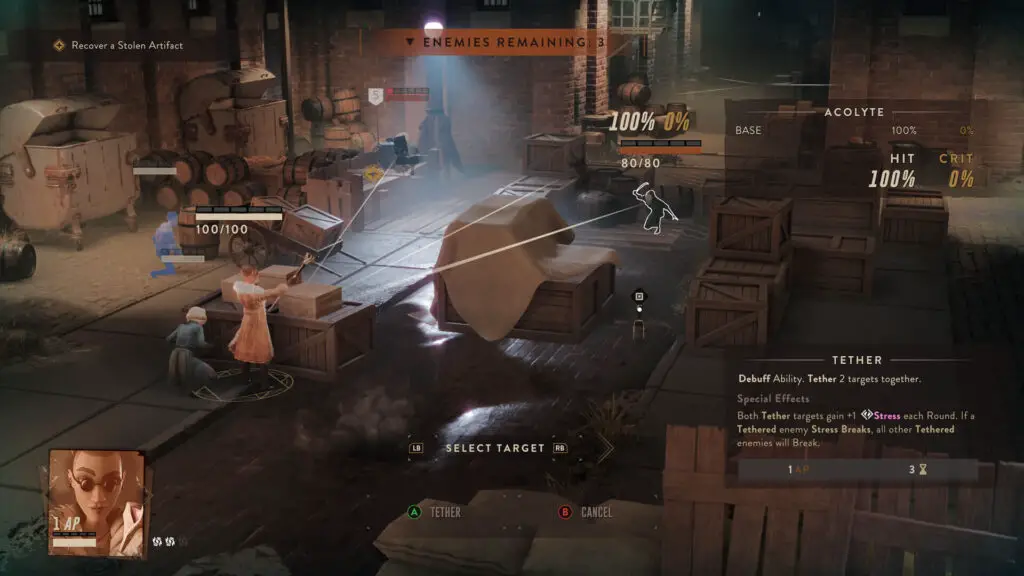 Harebrained Schemes, the acclaimed studio behind Battletech and the Shadowrun Returns trilogy, has just announced its latest title, The Lamplighters League. A thrilling pulp fiction adventure that mixes stealth and strategy, this game puts you in charge of a motley crew of misfits working together to stop the Banished Court cult from taking over the world.
Set in an alternate-history 1930s, The Lamplighters League features a stunning pulp style that will transport players to a world of globetrotting and treasure hunting. With a mix of real-time infiltration and turn-based combat, this game promises to keep players on their toes as they explore this immersive world.
What's more, each team member brings their own unique set of skills to the field, providing players with an exciting array of options as they try to outmaneuver the enemy. However, it's worth noting that injury and stress will be part of the game, adding a new level of challenge for players to overcome.
Expected to hit PC and Xbox Series X|S later this year, The Lamplighters League is shaping up to be a must-play for strategy game fans looking for something fresh and exciting.
The Thaumaturge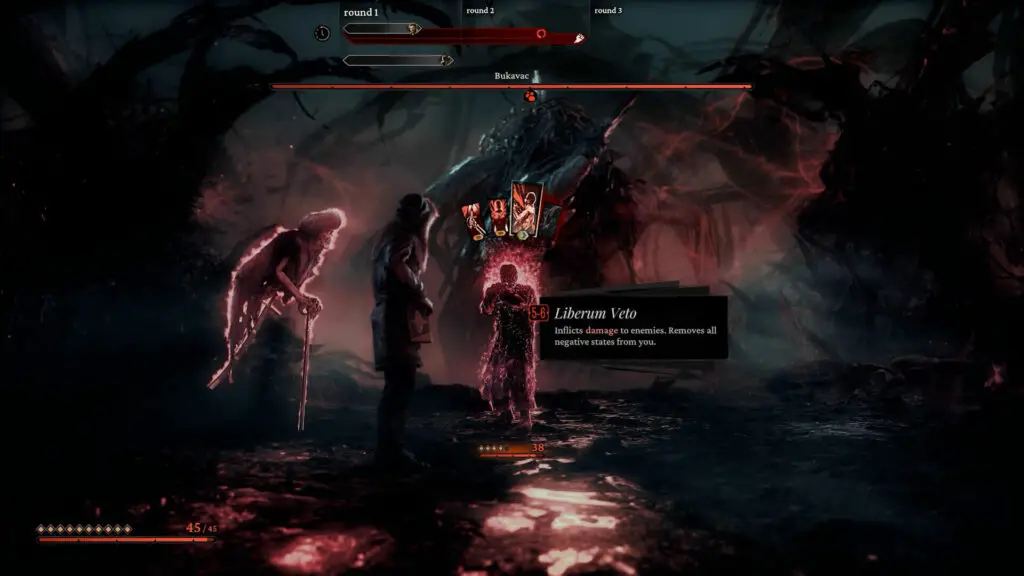 11 bit studios and Fool's Theory have announced a new story-rich turn-based RPG called The Thaumaturge for PC. The game is set in early-20th-century Warsaw and promises a unique take on combat, character development features, and investigation mechanics, revolving around the theme of inner demons.
The Thaumaturge is an isometric RPG that takes its name from the ancient Greek word for one who performs supernatural events. Players can expect supernatural stuff to happen in the game, as they explore a world where beings called Salutors exist between the real world and the shadows, and only the Thaumaturges can perceive them.
The Thaumaturge will make an appearance at the Game Developers Conference in San Francisco this month, and we can expect to hear more about the game then. The release window has not been announced yet.