Ciao a tutti, as we have seen from Andrea on the radar, and my video, October 2021 it's full of great releases. Starting from Darkest Dungeon 2 till the new chapter of Disciples series. Today, though, I show you 10 tempting RPGs & Strategy games to Keep An Eye On It. Before starting, I remind you that we are always looking for enthusiasts writers, to help us create new content on the blog, try games, review them, etc. It's a paid opportunity of course. For more details, I invite you to contact me on Twitter or reach me by email at [email protected]
Anyway, let's start the 27th episode of the KEEP AN EYE ON IT with 10 interesting RPGs & Strategy Games from my wishlist. Let's start.
The Matchless KungFu
Developer: HuanMos Game
Release date: TBA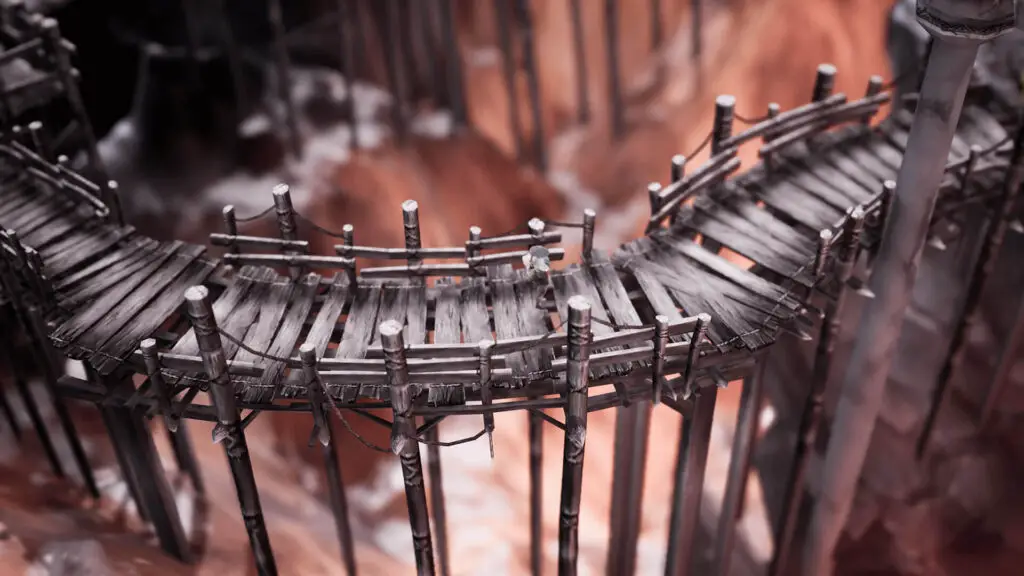 Let's start with a game, of which I have little information regarding the battle system and therefore I am not sure of its mechanics. The Matchless KungFu by HuanMos Game is an RPG that puts us in the shoes of a martial arts master and gives us great freedom to be whoever we want, good or bad. The fight would seem a sort of Chinese Morra where we will have to select our moves and compare them with those of the enemy.
Key features
Being nice or evil? Everything has a price: Destiny determines your style of play. Every time you start, you can pick your Destiny to experience a different life in this world.
Build your own martial arts skills: Through DBG gameplay, you can form a fighting style that belongs only to you.
Everything you see can be interactive: Everything in the world is interactive. Try everything out!
Meeting your NPCs: Every randomly generated character in this world has their own desires and lifestyles. Participate in their lives, perhaps you will be the start of a new story.
The Matchless KungFu is a PC title with no release date. On Steam
Master of Magic
Developer: MuHa Games, Eerie Forest Studio
Release date: 2022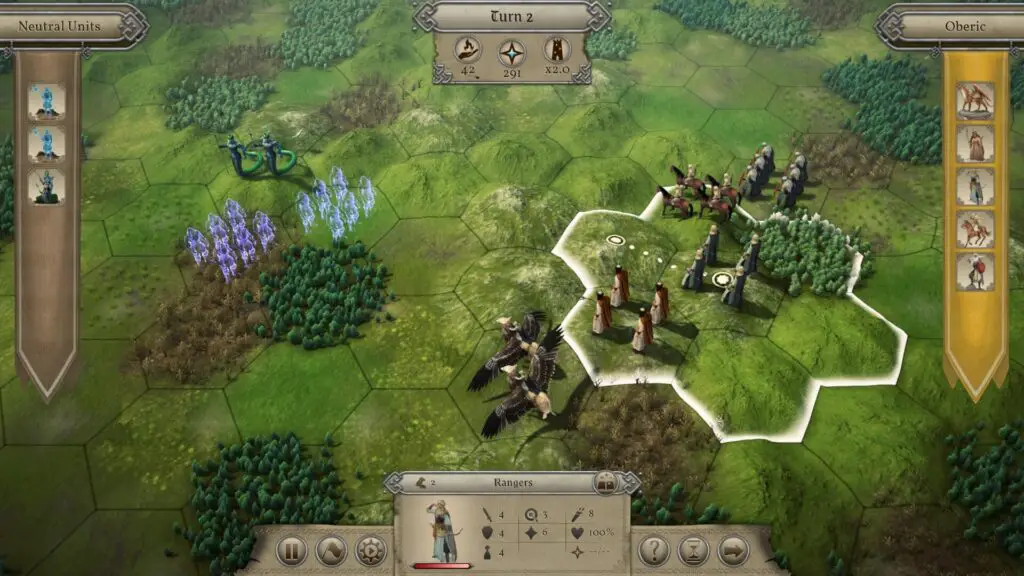 A great return for Master of Magic by MuHa Games & Eerie Forest Studio. Remake of a great turn-based strategy classic from the past that will put us in the shoes of a powerful wizard in the rise to power. A 4x game with units to enlist, quests to complete, and combat that takes place on hexagonal battle maps.
Key features
14 unique playable powerful wizards
5 schools of magic and 18 traits to customize your wizard
Over 60 special abilities
Over 200 spells to research
14 fantasy races to command, including elves, dwarves, trolls, draconians, orcs, klackons, gnolls and many more
196 unique unit types
Over 250 unique magical items, as well as custom crafting
Two parallel dimensional planes, Arcanus and Myrror
Master of Magic is expected in 2022 on PC. On Steam
Total War: WARHAMMER III
Developer: CREATIVE ASSEMBLY
Release date: Early 2022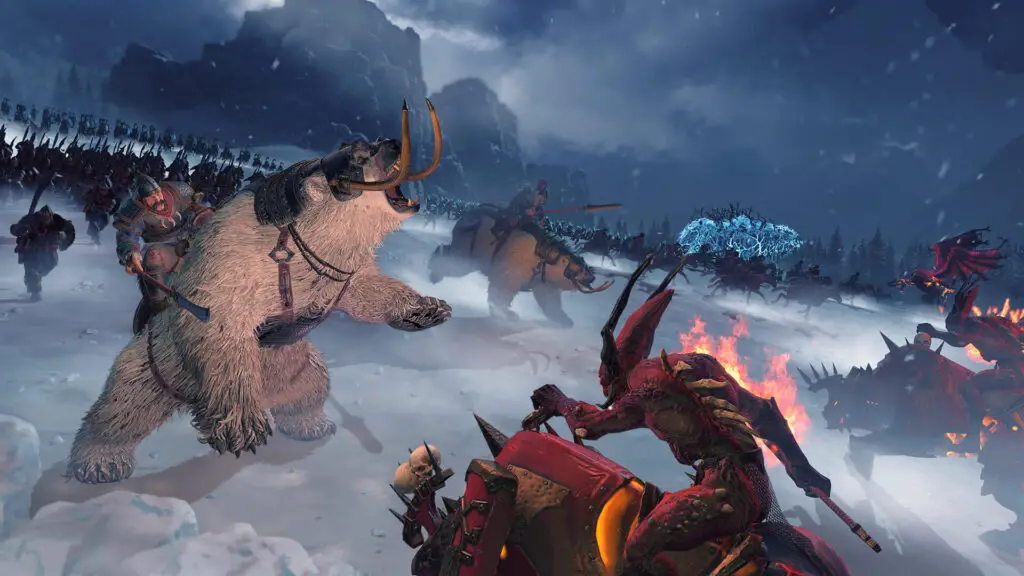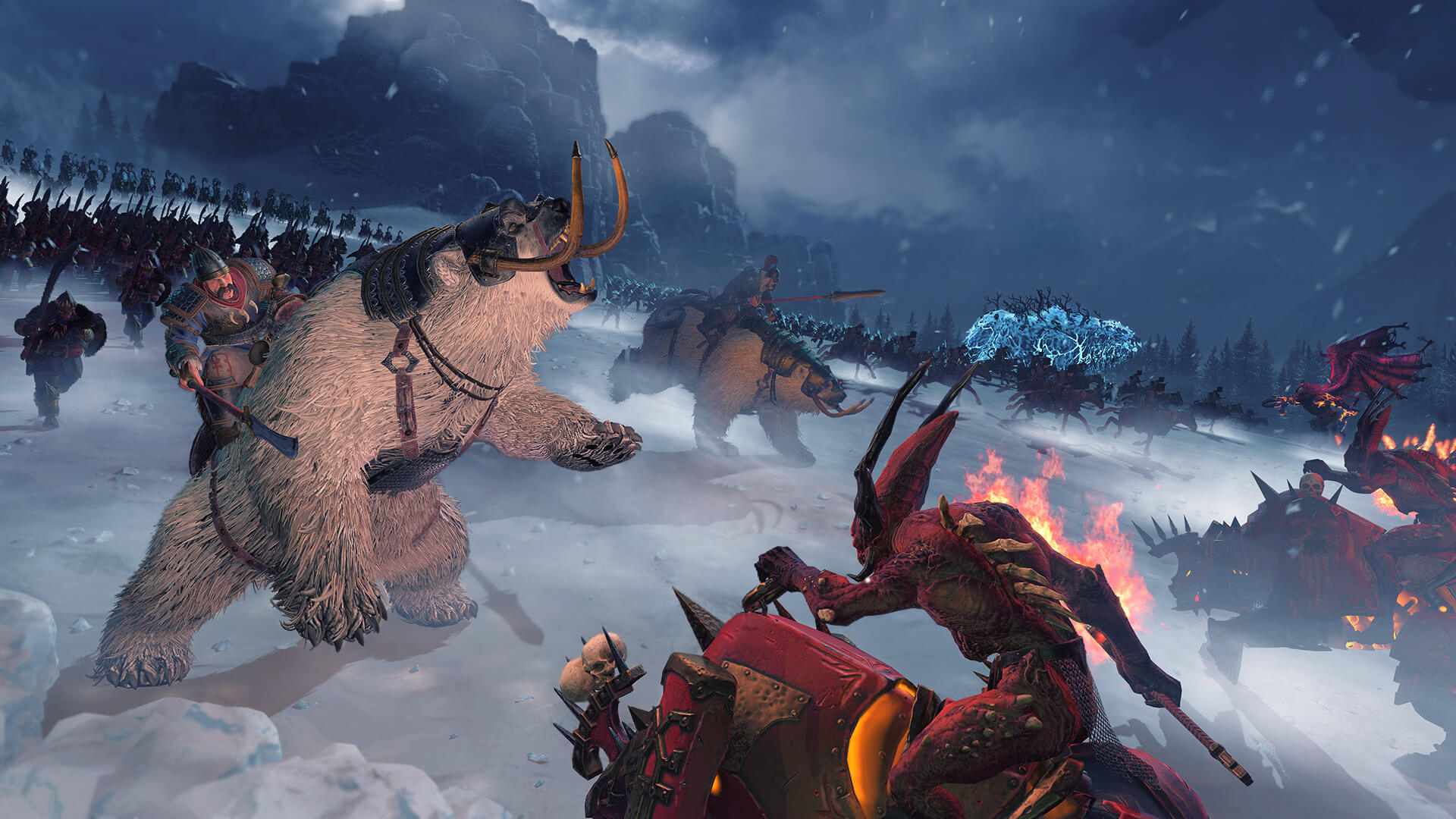 A new chapter for one of the longest-running franchises ever. Total War: WARHAMMER III takes us to the Realm of Chaos with new factions to choose from and face. The gameplay is obviously the same, the turn-based strategic layer will alternate with real-time combat on vast maps. There will be multiplayer and the possibility of having fun with mods. Total War: WARHAMMER III is expected in early 2022 on PC. Steam page
Stones Keeper
Developer: SK Team
Release date: TBA
The premises of Stones Keeper by SK Team are very interesting. We will drive a flying castle and cross the wastes, exploring dungeons and various points of interest, and then deploy our units on square grid battlefields. We will have to team up with other factions, level up our heroes, and upgrade our castle to access new features and benefits.
Key features
Control your own flying castle.
Take part in the campaign for the Order of the Screaming Griffin against the forces of the undead that have invaded your provinces.
Hire units, gain experience during battles, use it to distribute talent points and increase the level of your fighters.
Make alliances with other factions inhabiting your world.
Upgrade your castle and develop its systems.
Try to penetrate the secrets of the world around you.
No release date for now. On Steam
Dungeon Rollers
Developer: Prince Game Studio
Release date: During 2021
For lovers of dice and Tabletop games, there is Dungeon Rollers by Prince Game Studio. Solid formula closely linked to classic tabletop games, with delicious miniatures and side dishes. Easy to master and relaxing music that will accompany you in the exploration of dungeons.
Key features
▪ Turn-based strategy
▪ Lots of dice
▪ Relaxing music and graphics
▪ Easy to learn
Dungeon Rollers is expected during the course of 2021 on PC. Steam page
Sea Horizon
Developer: 45 Studio
Release date: November 2021
Sea Horizon by 45 Studio is inevitably reminiscent of For The Kings but with explorations that extend mainly into the seas. Battles take place inside 2d scenarios with the roll of dices mechanics. We had the possibility of trying the game during the Steam Next Fest 2021.
Key features
Chapters: Every chapter has multiple characters and stories. Use different skill and equipment to take down the strongest enemy.
Contents: You can unlock more chapter and skill throughout the game and make your every adventure to be unique.
Dungeons: Team up! You get to bring 3 characters into the dungeons. There are plenty of random events might change your game drastically. And no matter how far you have gone in the dungeon. You can always bring back some reward to make your next adventure easier.
Sea Horizon release is set for November 2021 on Steam
Reverse Collapse: Code Name Bakery
Developer: Sunborn Games Technology Co
Release date: 2022
On my wishlist for a long time now, Reverse Collapse: Code Name Bakery by Sunborn Games Technology Co is a tactical game along the lines of Advance Wars. Set in the future, during a period of clashes between two factions where our heroes will have to unmask whoever maneuvers the strings in the dark. Graphically inspired and expected to be launch on PC and Nintendo Switch in 2022. Here is the Steam page
Mark Out! The Wrestling Card Game
Developer: Shannon Williams
Release date: Available in Early Access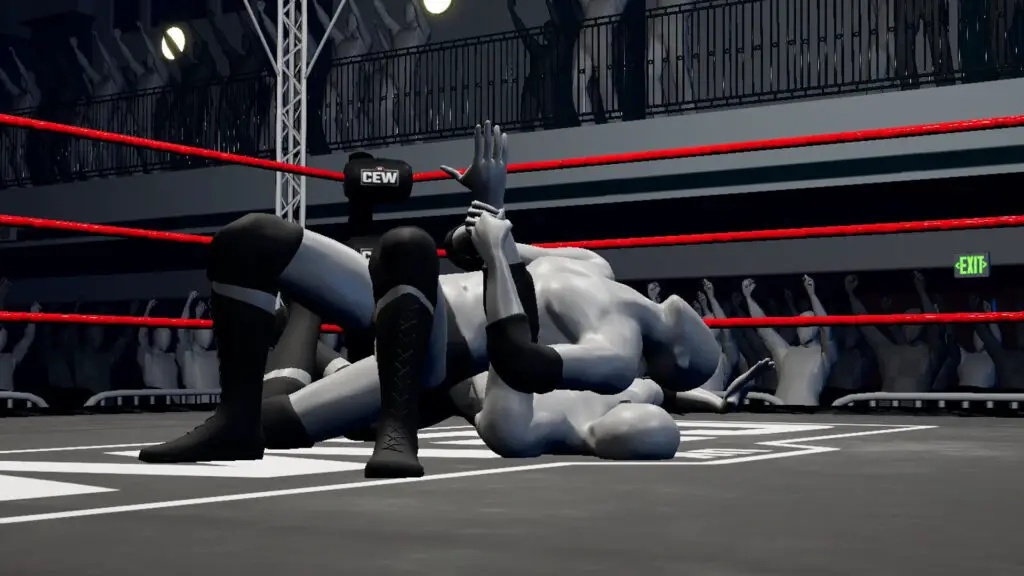 I love wrestling and maybe a little fewer deckbuilders. But the combination proposed by Mark Out! The Wrestling card Game by Shannon Williams is at least original and perhaps fits well with the world of wrestling. The title offers a single-player and a multiplayer mode to be able to challenge friends online. More than 100 cards to collect and improve to increase their effectiveness.
Key features
100+ Collectible Cards
Card stat tracking system
Player vs CPU
Player vs Player (Online)
Deck Building
Fully 3D card game with animated wrestling moves
Custom card creation system
Custom card sharing
Match creation mode using cards
In-game achievement system
Card upgrade system
In-Match Card fusion system
Card Innovation System allowing 2 unique cards to be joined for double stat impact
Multiple match types
10 playable arenas
Completely UNIQUE animation style
Mark Out! The Wrestling Card Game is already available in early access on Steam.
Undeadly
Developer: Irreflex Studios
Release date: Late 2021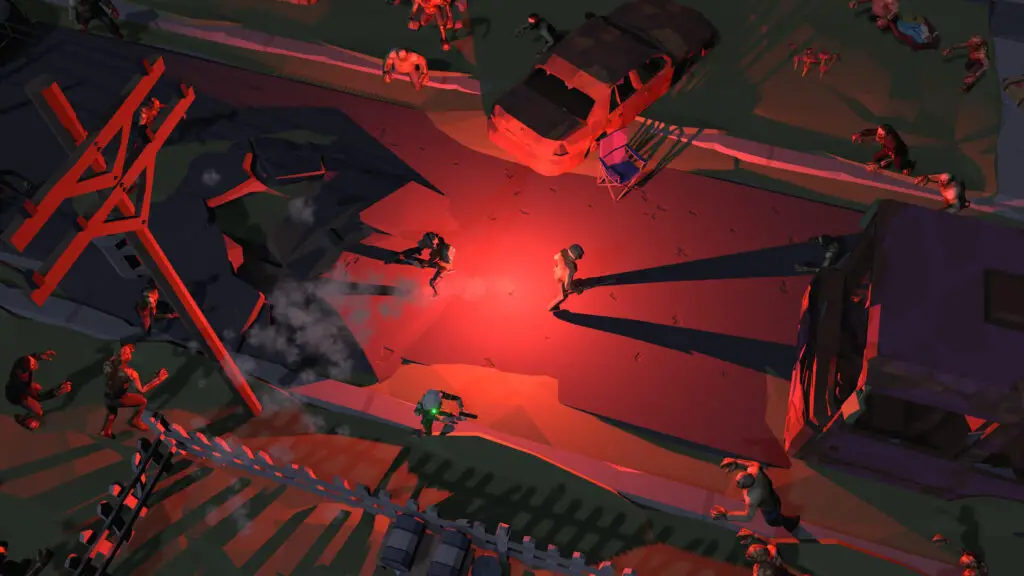 A group of survivors and many zombies. In Undeadly by Irreflex Studios, every turn we end will correspond to the passing of time, and once night comes, hordes of zombies will invade the streets. We will therefore have to manage our shifts well, look for objects and resources necessary for our survival and find shelter during the night.
Key features
TURN-BASED SURVIVAL: Direct a group of survivors in a turn-based strategy survival game. Use survivor abilities, scavenge for supplies and let loose with the arsenal at your disposal.
BEWARE THE NIGHT: Every turn time marches on. Spend daylight wisely gathering resources and making preparations. Come nightfall, undead seek the living.
A WARPED REALITY: Face unknown phenomena. Dangerous rifts to another world are strewn across the land, wreaking havoc on the careless, while providing an opportunity for the careful.
FIGHT. RUN. SURVIVE: The undead are relentless in their pursuit. Distant hordes approach. Can you survive, UNDEADLY?
Undeadly is expected on PC by the end of 2021. On Steam
Swords and Sandals Immortals
Developer: Whiskeybarrel Studios
Release date: Early 2022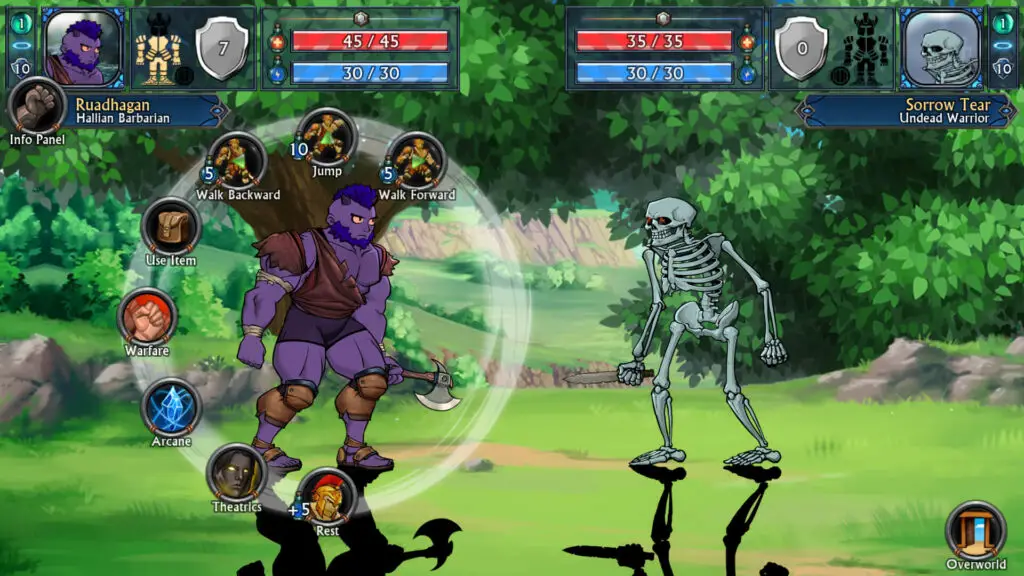 The famous and light-hearted series comes with a new chapter that focuses on multiplayer. Swords and Sandals Immortals by Whiskeybarrel Studios will allow us, in fact, to face other players online in bloody and quick turn-based fights where you can literally blow up parts of your opponent's body. The title also includes a single-player campaign and lots of customization.
Key features
Multiplayer mode! At last, battle player controlled gladiators from all over the world in online turn based combat!
Swords and Sandals VI : Continue the story from where S&S III left off as the Automatons return to Brandor with new challenges for our gladiators!
A single player adventure across Brandor featuring over 40 all new Arena Champions ( and some returning fan favourites )
Limb severing and decapitations! Sever arms and legs and keep on fighting as your gladiator finds the strength to endure
Create a gladiator your way. Customize everything from height and weight to facial features and hometown, the choice is yours. Will you be a powerful undead mandolin-wielding barbarian? A Sagan Blob archmage with the power to regenerate lost limbs?
Many new classes to choose, skills and talents to learn. Rain molten death from the skies, play guitar solos that shake the ground!
Craft and wield powerful weapons. Autocannons that shoot lightning, hand axes that drip poison or guitars that glow with fire!
Defeat your enemy using all new combat skills. Throw your weapons, even throw discarded healing potions. Whatever it takes to win!
An all new game engine for the first time in years! New special FX, particles, animations and music, created from the ground up with the Godot Engine.
Swords & Sandals Immortals is expected on PC in early 2022. On Steam
This episode ends here too, but before leaving I remind you to take a look at the video version of this article for gameplay scenes and for my beautiful voice…..
Don't forget to let me know what you think about these 10 promising RPGs and Strategy games, here, in the comments, and also on the youtube channel. Thanks for reading. Wish you the best
CIAO