This is the first article dedicated to the releases of the month that I do without the help of Hardcase, and honestly, it sounds a little strange. In any case, leaving the melancholy aside, it's time to see what are the most essential PC releases of September 2022 regarding RPGs and turn-based Strategy games. Lots of indie games but also some high-sounding names await us this month, which will surely be full of games to try. Let's start
The Dragoness: Command of the Flame – 1 Sep
Fans of classic PC strategy games will be able to start September off right with The Dragoness: Command Of The Flame. This roguelite fantasy epic delivers gameplay modeled after Heroes Of Might And Magic, blending two subgenres that feel like they've always belonged together.
If you like your fantasy chock-full of powerful magic and monsters, The Dragoness delivers in spades. A demo is available, so you can try it before you buy!
Lords of Ravage – Chapter 1 – Sept 2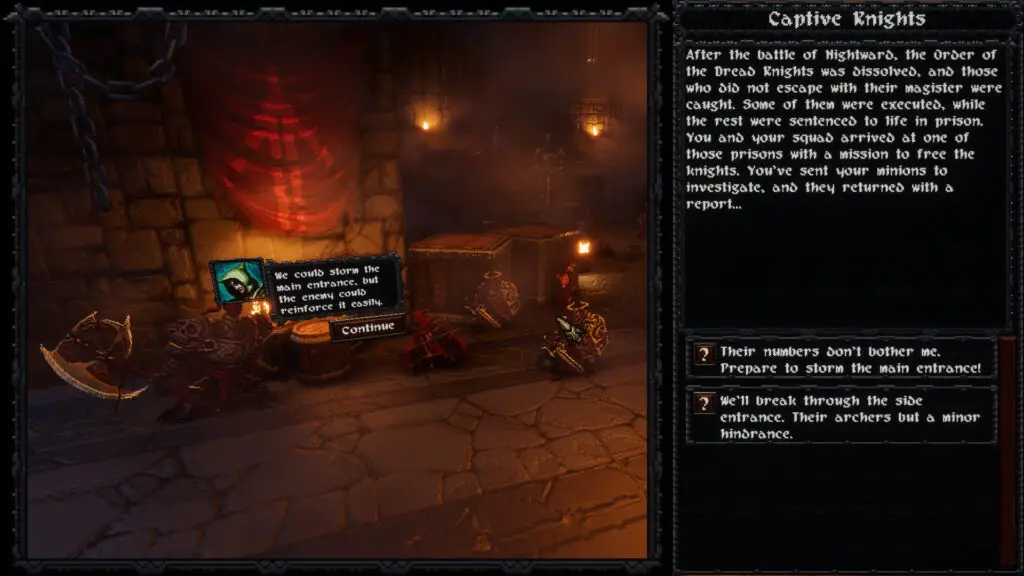 There are plenty of games about building a fantasy dungeon and fighting off the heroes that try to stop your nefarious schemes. Lords Of Ravage raises the stakes by challenging your chosen villain to spread their influence over the entire world! In this game, you'll be hunting for evil artifacts, attacking cities, and seeking allies to secure your dominion.
Of course, there will inevitably be parties of heroes or even armies who come knocking on your door, so there will be plenty of chances to flex your muscles in battle as well. Chapter 1 is a free prologue chapter available in just a few days' time, and the full game is expected in November.
TemTem – 6 Sep
TemTem made waves when it entered early access a few years ago as the game that was finally doing what Nintendo wouldn't. It may not have the iconic critters we've loved for decades, but TemTem is as close to a Pokemon MMO as we've ever seen. It's grown into its own world, which is best explored with friends.
TemTem's full launch is coming this September, and the shift from early access to 1.0 is all the reason you need to try it if you've been sleeping on this game. Of course, if you're reading this before the sixth of September, you can play the game in early access without waiting for the release date!
Circus Electrique – 6 Sep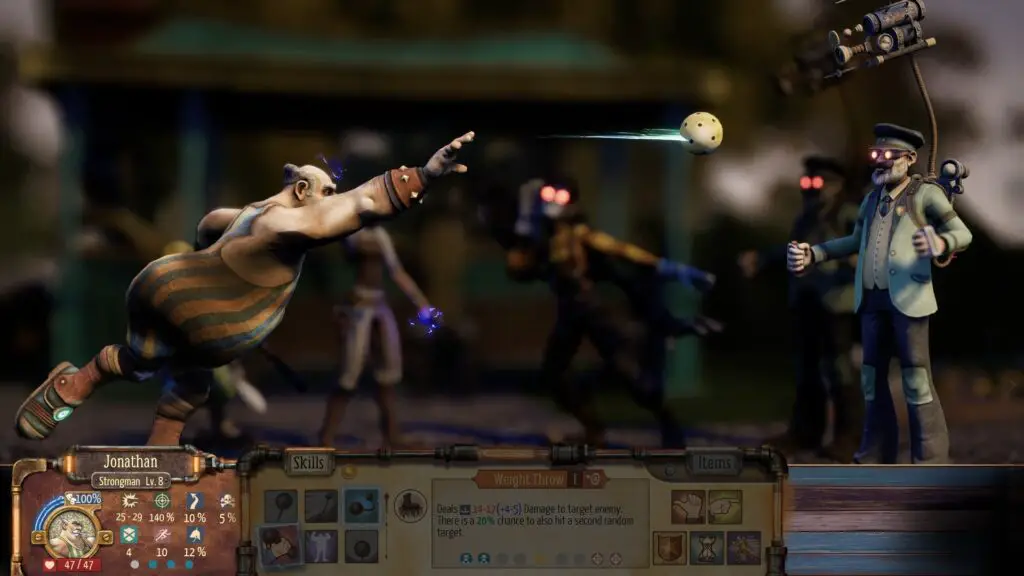 Circus Electrique takes the gameplay of Darkest Dungeon and transports it into a steampunk Victorian London. Commanding your array of performers – clowns, acrobats, strongmen, magicians, and so on – you'll investigate a mysterious malady between shows.
Combat and performances are synergy-heavy, so expect to build your team for each run-around combo. Players looking for something a little different in their RPGs could find that a trip by zeppelin to London is just what they need.
Jack Move – 8 Sep
Jack Move has been on the radar for a while now, and the wait ends this September. This pixelated cyberpunk JRPG follows vigilante hacker Noa on her quest to discover the meaning behind her father's disappearance. If the free prologue, ICE Breaker, is any indication, players are in for a treat with Jack Move.
The battle system features rhythm-game-style inputs, and the better your combo the more effective your moves will be. The battle animations are a stunning centerpiece to Jack Move's already-impressive visuals. The game has already won some awards, and could easily see some more before the year is out.
Sunday Gold – 13 Sept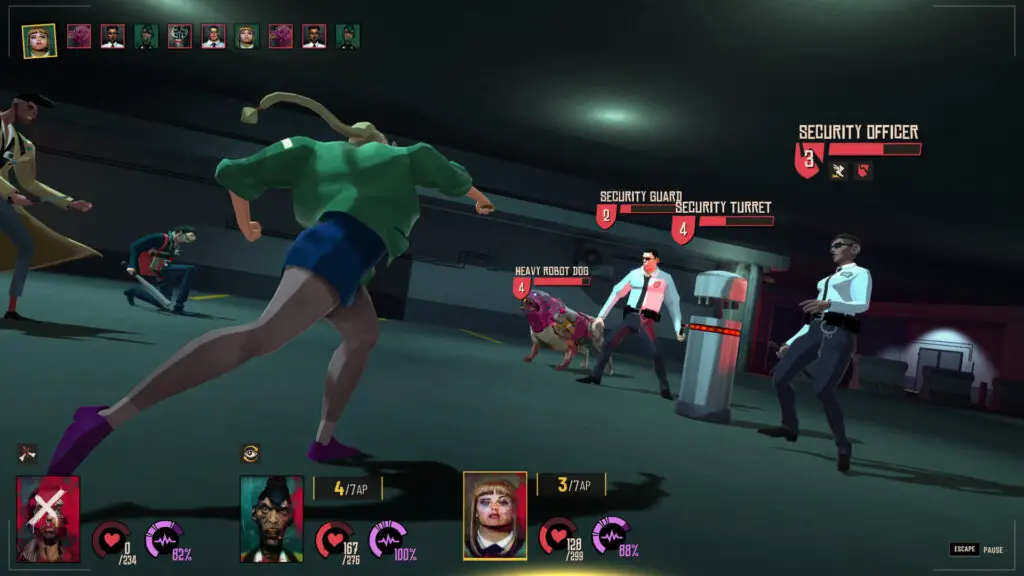 This future-noir mystery blends tactical combat with point-and-click adventure, letting players investigate and fight in equal measure. From its comic-book visual style to its tense battles, Sunday Gold could be one of the more unique turn-based games released this year.
Managing characters' stress is key to winning combat, as teammates who are pushed too far will behave erratically. The free prologue is available to play right now, giving you plenty of time to get hyped for the full game when it launches mid-month.
Absolute Tactics – 15 Sep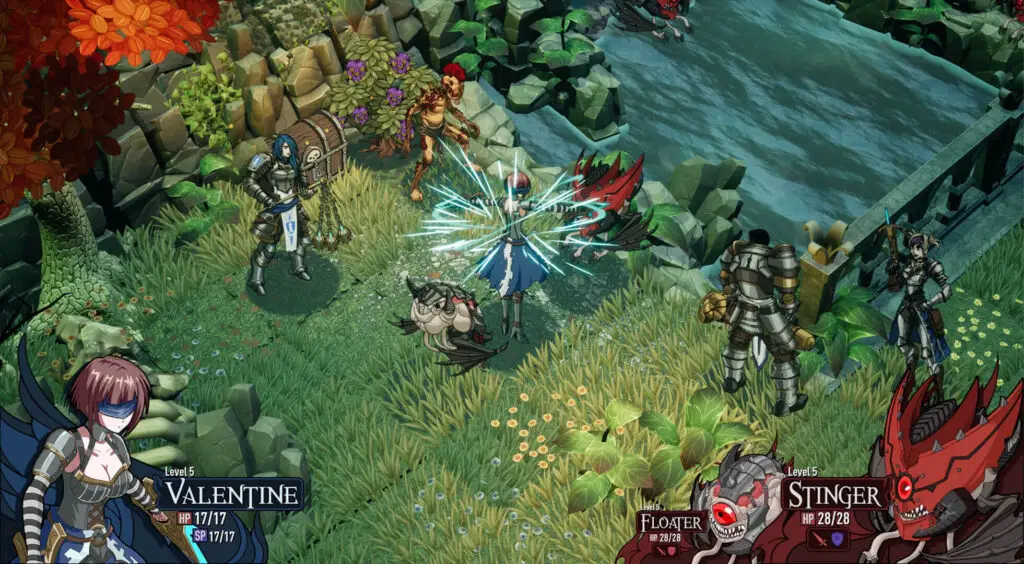 Absolute Tactics: Daughters Of Mercy has some of the best-looking battlefields you'll see this year. Its hand-drawn heroes and monsters are a sight to behold, especially when dozens of them gather for large-scale battles. Absolute Tactics looks like an excellent game for SRPG fans of all stripes, and its multiple difficulty levels make it accessible for anyone.
Absolute Tactics lets you customize characters with twenty-one playable classes, and it even has the option to dual-class. Try the demo, then mark you calendar for the fifteenth when the game launches!
Stones Keeper – 15 Sept
Stones Keeper delivers castle management, exploration, and tactical fantasy battles in one neat package. Leading the knightly Order Of The Griffin, you'll travel the world in your flying castle as you follow the story or just do as you please. The game also offers a multiplayer skirmish mode that brings all factions' rosters of units into play.
Cover and destructible terrain factor into combat, giving the battles a feel more akin to XCOM than Final Fantasy Tactics. It's fun to see a style of combat usually reserved for modern and sci-fi games get the fantasy treatment, and you can see for yourself with the free prologue, Stones Keeper: King Aurelius.
Foretales – 15 Sept
If you've played both Voice Of Cards titles and are looking for more card-based narrative gameplay, Foretales will give you a welcome start to the fall season. Narrated by Travis Willingham of Critical Role, Foretales lets players use their hand to determine the outcome of the story. There are many possible outcomes, from saving the world to destroying it and everything in between.
With its enormous cast and seemingly-endless story paths, Foretales has possibly more replay value than any other game on this list. A free demo is available for players who want to experience a taste of the game before launch.
The Legend of Heroes: Trails from Zero – 27 Sept
The Legend Of Heroes is one of the most in-depth JRPG series ever created, but don't let that stop you from jumping in with both feet. Trails From Zero is the first English-language version of 2010's PSP title Zero No Kiseki, letting Western players experience it for the first time. While protagonist Lloyd Bannings has appeared as a side character in other Legend Of Heroes games, this is currently his only outing as a main character, making it easier for players new to the setting to get acquainted.
The franchise is famous for deep, complex storylines and characters, but the combat system is certainly no slouch either. If you're looking for a game that you can potentially sink dozens or even hundreds of hours into, give Trails From Zero a try. If you like it, there's an entire series waiting to be explored!
Crimson Tactics: The Rise of The White Banner – Sept
Inspired by Final Fantasy Tactics and Tactics Ogre, Crimson Tactics brings its take on the SRPG genre to early access this fall. Its deep class system grants players limitless customization over their troops, who are themselves brought to life with hand-drawn character portraits.
This tale of betrayal and intrigue takes its tactical battles one step further by adding mounts. Any character can ride into combat on creatures ranging from horses to dragons, adding a further layer of complexity to your team composition.
Neon Ronin – Sept
This futuristic cyberpunk roguelite has style in every pixel, from the neon-flooded backgrounds to the intricate characters. Each run, you'll choose three of five playable characters to fight your way through scores of cultists, mutants, and criminals on the streets of 2799.
Neon Ronin takes the cyberpunk genre – usually gritty on its own – and takes it fully into grimdark territory. With cybernetic enhancements and powerful abilities to unlock, you just might survive long enough to save a doomed world.
Now it's time to let me know what you think about my Top Upcoming Turn-Based RPGs and Strategy Games of September 2022. You can reach me on Twitter, on my youtube channel and inside the Discord Server. Wish you the best. Ciao