Here is a new article dedicated to all fans of classic style JRPG, as close to the headlines of the past. I will collect here all the upcoming turn-based JRPG for PC and I'll try to keep this list updated as a reference for new releases.
As I said, here you will find only games that have classic combat mechanics (Final Fantasy series, Xenogears, The Legend of Dragoon, … well you understand the kind of games), and above all, I excluded from the list all the tactics games like Final Fantasy Tactics.
As the games featured here are released, they will be removed from the list, here you will find only those in development and on the way. Each game will have links to the store (s), release dates if any, and a brief description with key features. I will try to collect Indie and Non, so if you are a developer and think your game should be on this list please do not hesitate to contact me.
So let's start immediately with the list of upcoming JRPGs for PC
Chained Echoes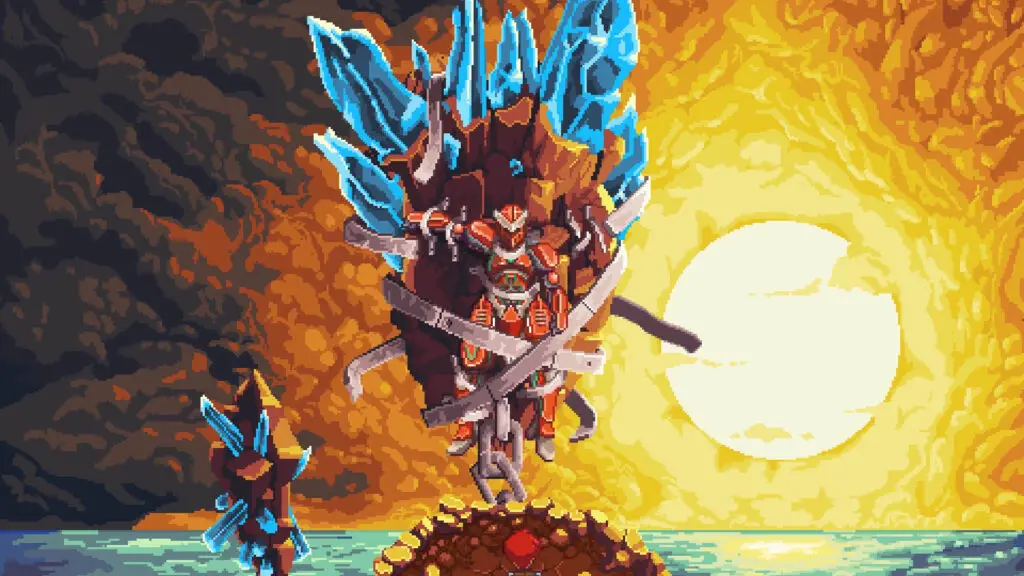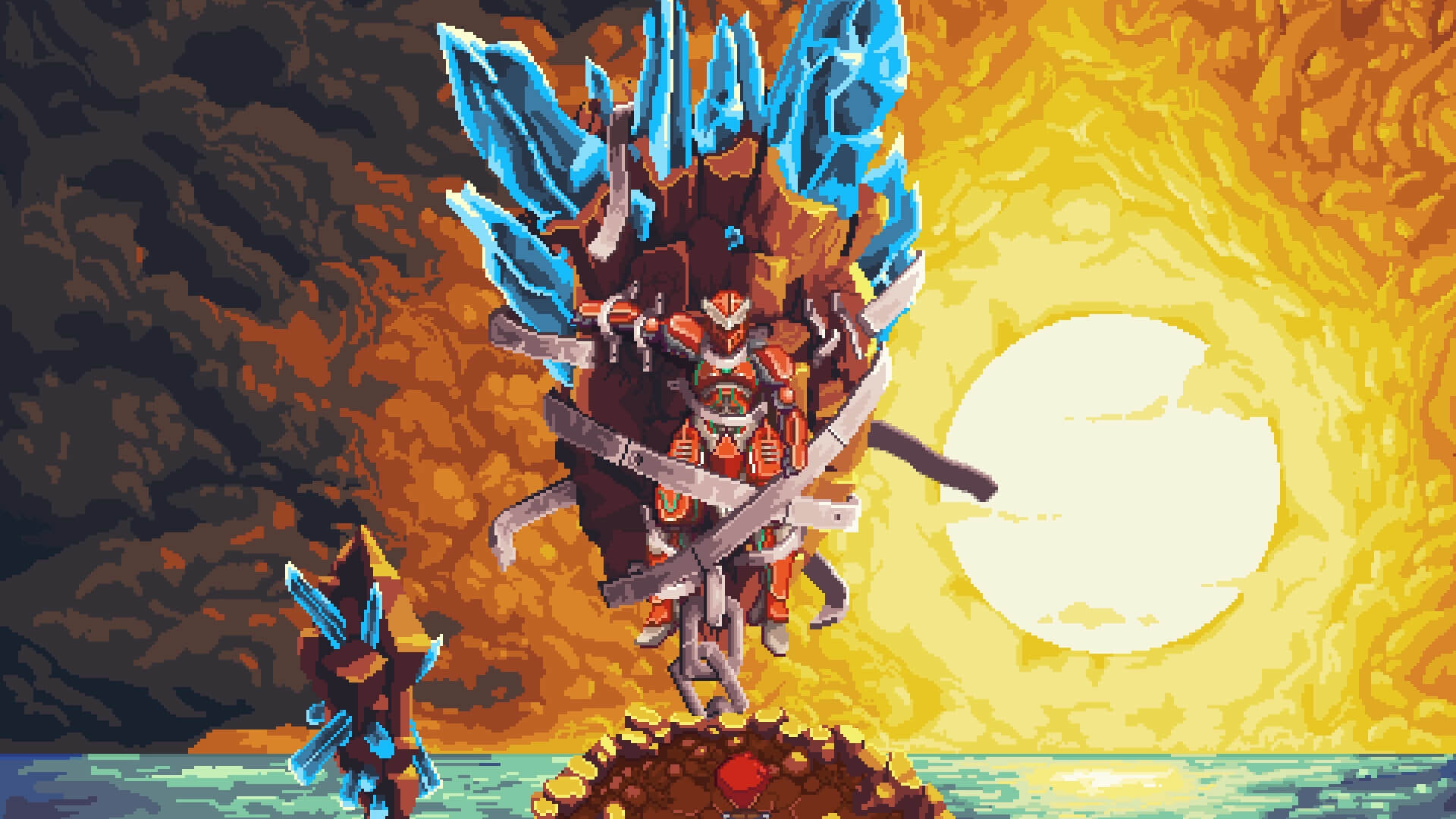 At the sight of giant robots, the possibility of fighting both on foot and inside these giant steel beasts, and turn-based combat in classic JRPG style it is humanly impossible not to think of Xenogears. The title Matthias Linda, however, presents a fantastic Pixel Art and a lot of new mechanics regarding the battle system.
20-25 hours of playtime
Fast-paced turn-based battles
No random encounters; enemies can be seen running around
Tons of items to be looted, stolen, or crafted
Complex skill and equipment system
Customize your own airship
Travel and fight by foot or in your Mech
16-bit SNES style graphics
Music inspired by PSX RPG
Release date: Q4 2021 | Steam Page | Gameplay Video
Cris Tales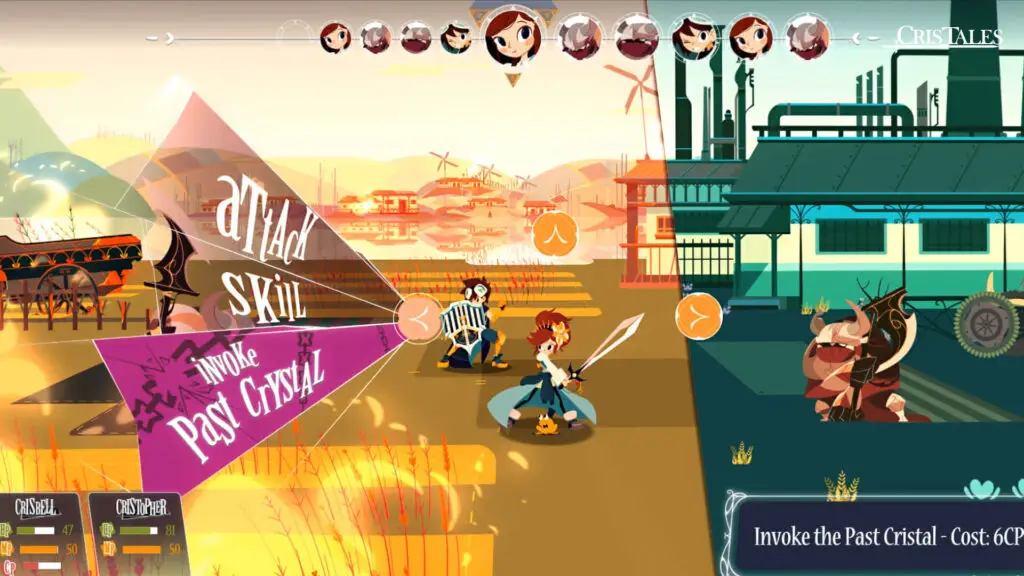 Peer into the past, act in the present, and watch as your choices dynamically change the future in the promising JRPG developed by
Dreams Uncorporated, SYCK.
A Love Letter to Classic JRPGs – Inspired by timeless JRPGs like Chrono Trigger, Final Fantasy VI, Valkyrie Profile, and modern classics like Bravely Default and Persona 5, meet and recruit a unique cast of teammates, challenge myriad enemies, and make your way through an expansive world.

Experience the Past, Present, and Future Simultaneously – Peer into and learn from the past, decide on actions in the present, and alter the course of the future in ways that will reshape the world dynamically depending on the choices you make.

Master Strategic Turn-Based Combat – Warp your enemies into the past or future, synchronize attacks for enhanced group abilities, and master the timing of attack and defense to go beyond your party's limits in combat.

Uncover a Fascinating Story & Characters – The Empress' plot to destroy the world is complex and layered. Use your wits and recruit powerful allies throughout the world to uncover and undo her multi-faceted web and make your way to the True Ending of this enchanting tale.

Discover a Beautiful World – Climb aboard an airship or boat and traverse this handcrafted, dark fairytale world. From the shining kingdom of Crystallis to the slums of Saint Clarity, discover each unique location and shape its future.
Release date: Nov 17, 2020 | Steam Page | Humble Bundle | Gameplay video
Echo Generation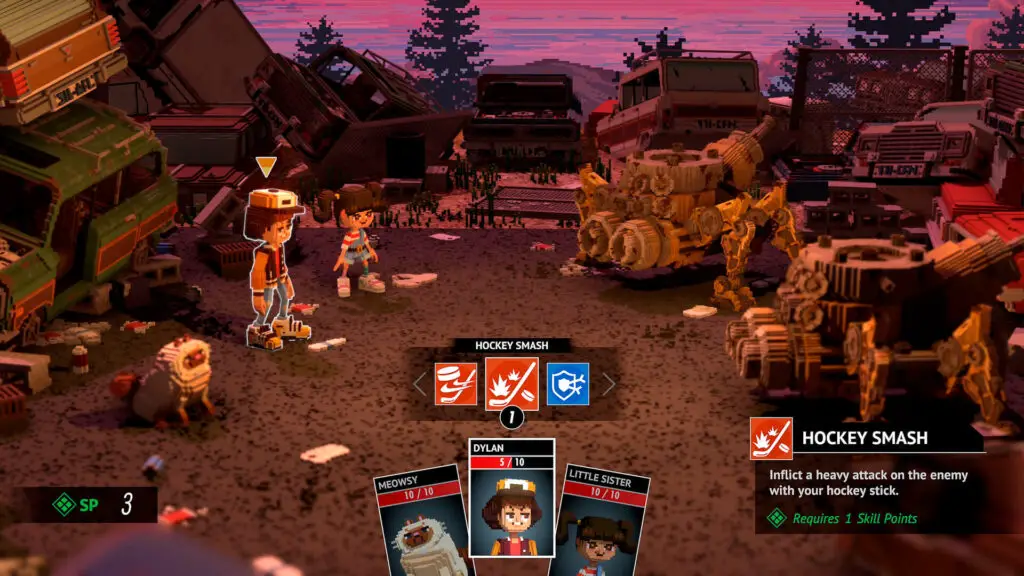 Echo Generation is a turn-based adventure game about a gang of kids investigating supernatural occurrences while battling monsters and mechs to save their small town. Developed by Cococucumber.
Atmospheric story set in a small town in the early 90s 
Kids on an adventure to investigate the source of a mysterious crash
Turn-based battles with monsters and mechs
Experience points from quests and battles level up the party
Intense boss fights with a mix of real-time and turn-based combat
Charming retro art style with a stylized 3D pixel look
Original soundtrack with electronic and synthwave music
Release date: 2021 | Steam Page
Eiyuden Chronicle: Hundred Heroes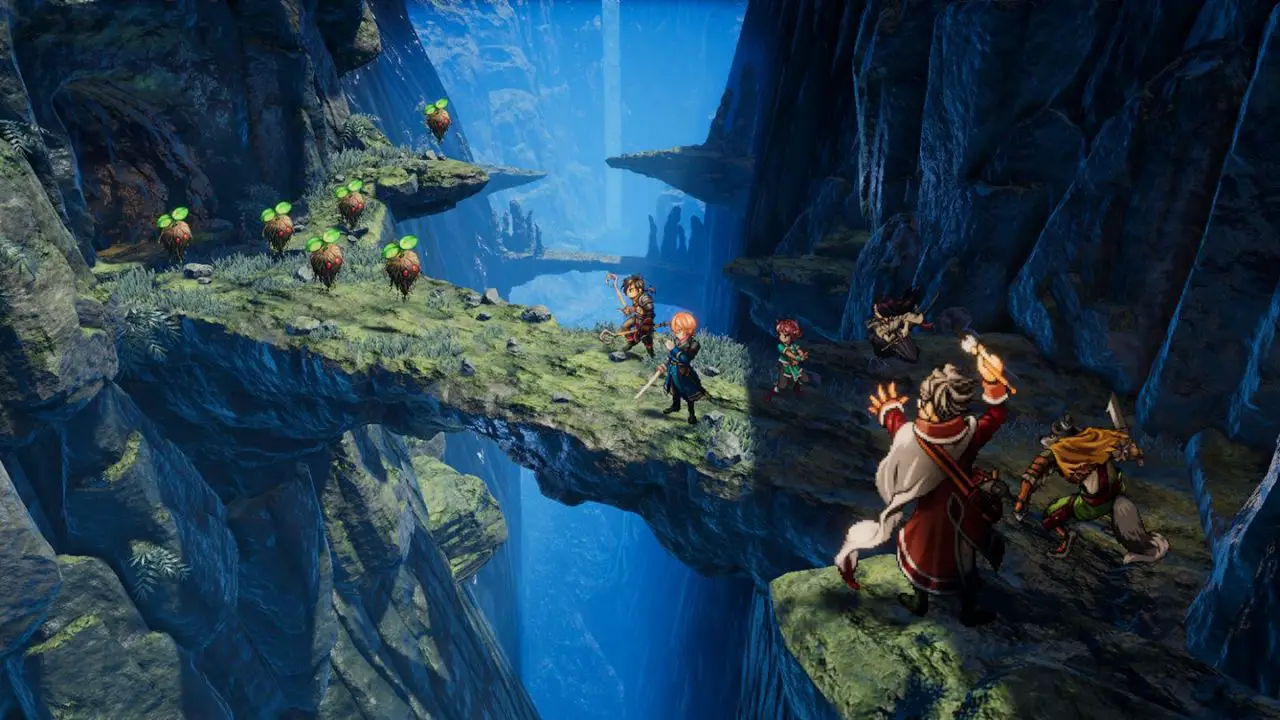 When you mention games like Suikoden it is immediately hype !! In the case of Eiyuden Chronicle, the connection is due precisely to some developers who in the past have worked on the famous Konami title. The Kickstarter campaign has been a success and the release forecast should be for October 2022
Is a brand new, high-quality Japanese RPG from Yoshitaka Murayama (Suikoden I and II) and Junko Kawano (Suikoden I and IV), in their first collaboration in 25 years.
Uses a traditional six-character battle system utilizing painstakingly created 2D sprites and gorgeous 3D backgrounds.
Follows a deep story with 100 characters intricately intertwined.
Release date: October 2022 | Kickstarter page
Jack Move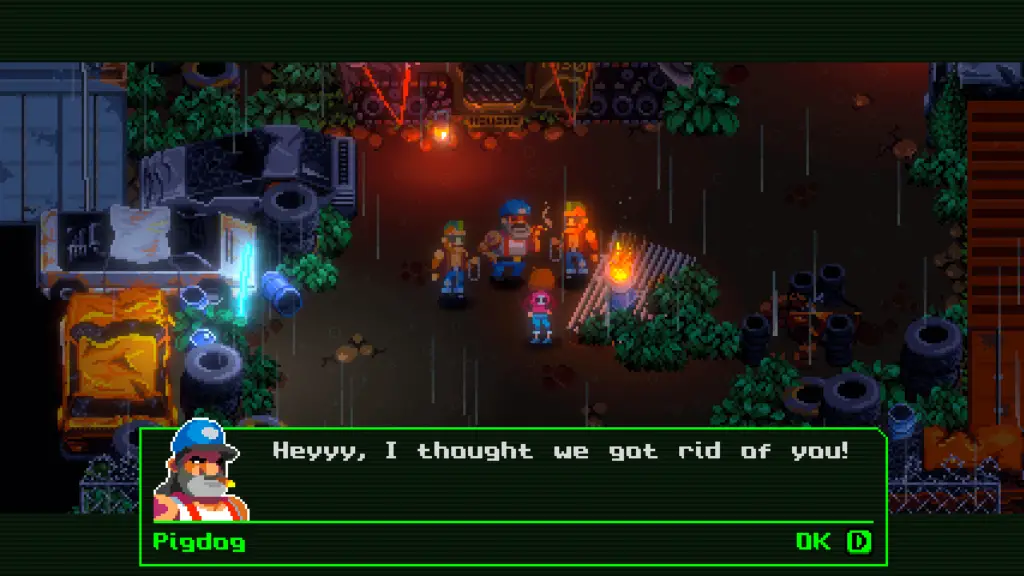 Jack Move is an RPG featuring gritty cyberpunk story telling, turn based battles and beautiful modern pixel art. Take on the role of Noa, a vigilante hacker who is thrust into a world of murder, kidnapping and dark research after her father goes missing.
Gorgeous "Hi-Bit" pixel art inspired by retro RPG's and enhanced with modern techniques.
Battle your foes in cyberspace. Take them down using a multitude of sweet hacking software.
Explore the dangerous world of Monocity-1 and take down Monomind, the evil mega corporation that controls it.
Play as Noa Solares, a sassy hacker out to save her father and the world.
Fight your way through a bunch of dungeons filled with allsorts of cyberpunk villany. Street punks, gangsters, corporate militia, secret service agents, and horrific cyber-experiments-gone-wrong will all be battling against you!
Release date: Q1 2021 | Steam Page | Gameplay Video
Keylocker | Turn Based Cyberpunk Action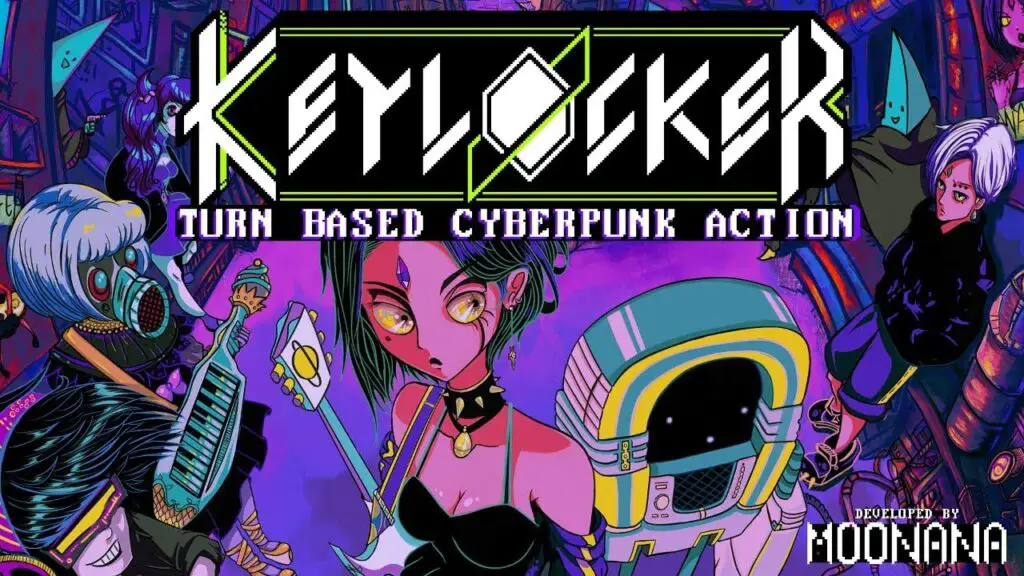 From the developer of the excellent Virgo Vs The Zodiac comes another promising JRPG with rhythm mechanics. In a silent world where music has been prohibited, B0B0 will serenade her rebellion against the vicious authorities by banding together with the Jukebot drummer, Rocket, to shatter the strings of fate and sing the melody of freedom in this unforgiving Rhythm Turn-Based JRPG.
Control Electricity with your own music! Transform it into attack or defense as needed, swapping between different movesets and tactics.
Classic Turn Based Combat with a twist: Real Time execution of moves in rhythm game style, aim your shots, time your attacks, parry and block your enemies in this unforgiving planet.
No Random-Encounters; fight your enemies head-on with seamless in world battles inspired by Chrono Trigger.
Befriend the citizens, or betray them, hacking into their profiles to acquire resources or to change the course of the story with multiple endings.
Play with your band to the friends you made at the Music Show minigame, featuring compositions by Elektrobear (Momodora, Virgo Versus The Zodiac), voiced by Psamathes.
But watch out on the Danger Meter! The all-ears church-police will certainly come after devious denizens who do not respect the Law of Silence.
Completely customize your characters with a great variety of equipment; unlock special Talents using the Keys harvested from enemies you DELETE in combat.
Unique interactions with every object of the world: exploring Saturn can lead to secrets, rewards or entire pieces of knowledge about the planet.
Release date: TBA | Steam Page
Kingdoms Of The Dump
In development for a long time, Kingdoms Of The Dumb features fascinating pixel art and an equally fascinating and slightly dirty game world. Join the trashcan knight, Dustin Binsley, as he fights his way through the Five and Half Kingdoms of the Dump. Rescue the trashpicked King, defeat the totally disgusting Toxic Grimelin Army and prevent the Lands of Fill from an all-out war!
Created for Windows/Mac/Linux, with controller support!
Toggle between SIX playable characters and use their unique abilities to navigate dungeons, solve puzzles, and take down enemies.
Focuses on engaging exploration by letting you run and jump all over the maps to find secrets and trashy treasures!
Explore unique environments and various oddball locations detailed with rich snes-styled pixel art.
Turn-based combat that takes the best from classic RPGs while adding a few new elements, such as tactical character placement and timed hits.
On Screen Enemy encounters, NO RANDOM BATTLES!!!
Release date: TBA | Official website
The Legend of Heroes: Trails of Cold Steel IV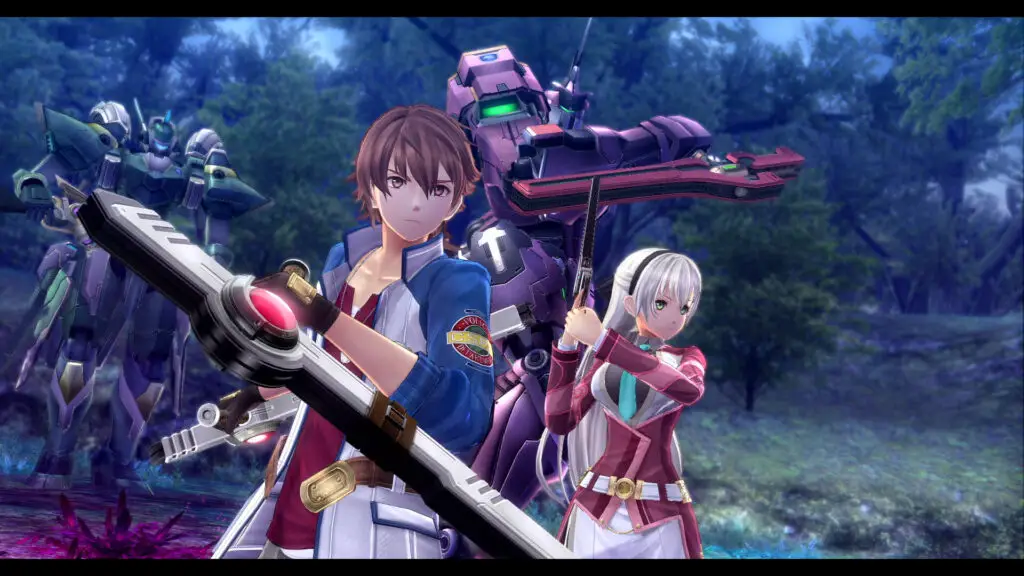 The long awaited finale to the epic engulfing a continent comes to a head in the final chapter of the Trails of Cold Steel saga!
Release date: 2021 | Steam Page
Wolfstride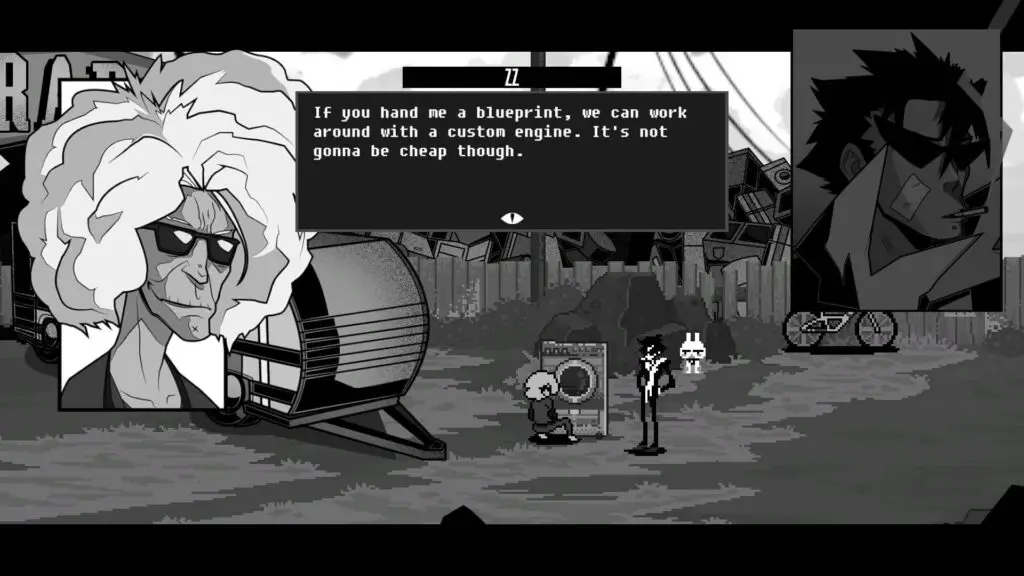 Another promising JRPG. A unique black and white style and many interesting features. Winning the Ultimate Mech Tournament takes tactical skills to defeat opponents in epic GIANT MECH BATTLES and strategic savvy to repair and upgrade your Mech with the shiniest engines the world has seen. But you gotta pay up! Hit the streets to take any jobs the mysterious locals have to offer.
FIGHT
Battle opponents in a classic turn-based combat system. Use Movement Points to outmaneuver opponents. Spend action points to deliver precision strikes and crushing blows. Hone your piloting abilities to dominate the battlefield.
MANAGE
Keep your mech in top fighting shape and improve its capabilities in the hanger. Get in there and manually fix battle scars between fights. Add and upgrade weapons and skills to match your fighting style. Budget carefully, upgrades cost money you must earn taking odd jobs around town.
LIVE
Explore Rain city, one of the last remnants of the old world. Decide where to visit and when. Meet the residents, learn their relationships, and build friendships to get job offers. As a former Yakuza, you know all about doing dirty work, like washing cats.
Release date: TBA | Steam Page
Yakuza: Like a Dragon
A change of game mechanics I would say unusual for the series. In fact, Yakuza goes from an action style of play to turn-based mechanics and I don't mind that. Become Ichiban Kasuga, a low-ranking yakuza grunt left on the brink of death by the man he trusted most. Take up your legendary bat and get ready to crack some underworld skulls in dynamic RPG combat set against the backdrop of modern-day Japan.
Rise like a dragon: Ichiban Kasuga, a low-ranking grunt of a low-ranking yakuza family in Tokyo, faces an 18-year prison sentence after taking the fall for a crime he didn't commit. Never losing faith, he loyally serves his time and returns to society to discover that no one was waiting for him on the outside, and his clan has been destroyed by the man he respected most.
Ichiban sets out to discover the truth behind his family's betrayal and take his life back, drawing a ragtag group of society's outcasts to his side: Adachi, a rogue cop, Nanba, a homeless ex-nurse, and Saeko, a hostess on a mission. Together, they are drawn into a conflict brewing beneath the surface in Yokohama and must rise to become the heroes they never expected to be.
Dynamic RPG Combat: Experience dynamic RPG combat like none other. Switch between 19 unique Jobs ranging from Bodyguard to Musician, using the battlefield as your weapon. Take up bats, umbrellas, bikes, signs, and everything else at your disposal to clean up the streets!
Enter the underworld playground: When you're not busy bashing heads, relax by hitting up the local arcade for some classic SEGA games, compete with locals in a no holds barred go-kart race around Yokohama, complete 50 unique substories, or just take in the scenery of a modern-day Japanese city. There's always something new around the corner.
Release date: November 13, 2020 | Steam Page | Humble Bundle
---
Please let me know what you think about my list of upcoming PC JRPG and if you want to report some games you think must be in this list just send me an email or get in touch with me on Twitter.
Ciao