Have you consumed Slay The Spire by collecting hours and hours of gameplay and unlocking everything unlockable? Do you think it's time to move on? Then you have come to the right place.
Here is a list of games for all Mega Crit Games roguelike lovers. In this list, I have collected some of the most recent titles that have the feeling and elements in common with Slay The Spire. All the games on this list are already available except for 1 of them which is currently in development. Without too many frills, let's start with the list of 10 + 1 games equal to Slay the Spire.
A Long Way Down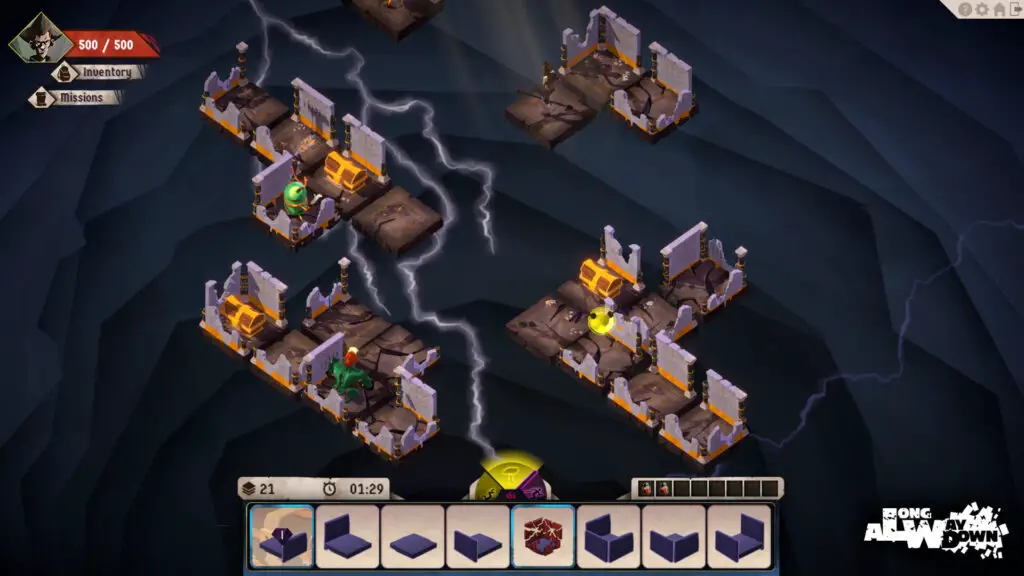 A Long Way Down, developed by Seenapsis Studio is a skillful mix of exploration, events, and card battles. Released on January 16, 2020, the title is currently in early access with continuous updates.
Craft a deck: The cards you choose will determine how you explore the dungeon and how you defend yourself from the horrors it contains.
Fight your way through the unforgiving monster maze: Great challenges await you as you go deeper into the dungeon. Use your cards and cunning, adapt your playstyle and overcome all enemies.
Gather your party: You'll meet many fellow adventurers down in the dark – will you gain allies or make enemies?
Traverse the maze: Use your cards to bridge gaps and defy dead ends as you travel through the maze. Rush to escape or take time to explore, the choice is yours.
Upgrade your items and equipment: Collect rewards and use them to grow your power to take on what lies in the depths.
Confront the evil overlord: Every choice you made will affect the final battle – can you defeat the mastermind in its lair?
Humble Bundle Link | Steam Page |
Against The Moon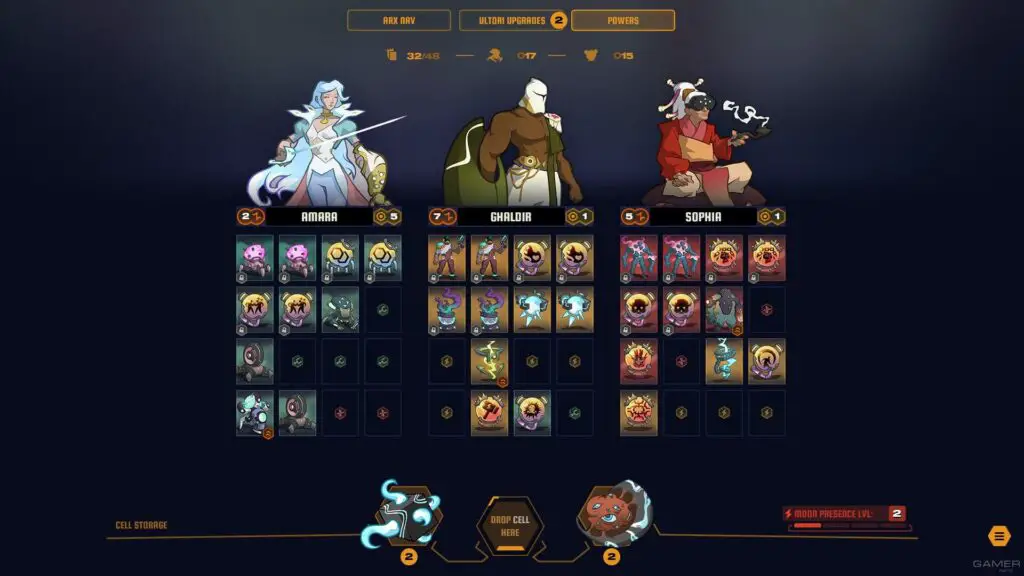 An adventure set in a post-apocalyptic world, where we will have to regain control of the planet, now in the hands of strange creatures. An interesting story and original mechanics, inspired by Slay the Spire, Hand of Fate and Talisman. Against the Moon is scheduled to be released in September 2020.
Unique deckbuilding system: Against The Moon offers a new approach to deckbuilding: each card can evolve along two different paths, allowing you to adapt to your opponents' strategy. Keep an eye on your energy levels, and remember: the enemy is watching your every step.
Giant arsenal: Lead a squad of epic heroes – the Ultori. Each Ultori has unique abilities, weapons, and most importantly, their own units to lead into battle. Think strategically, outsmart your enemies with cunning traps, and finish them once and for all with your team's ultimates.
As beautiful as it is deadly: Immerse yourself in a unique post-apocalyptic world with dozens of atmospheric illustrations, and intense, vividly animated combat.
Something for everyone: While Against the Moon offers easy to learn game mechanics to entertain casual players, hardcore genre fans will also be challenged by special missions with unique rewards!
Epic sci-fi adventure: Enter a world where humanity has been left behind and explore the mysteries of the godlike Ancients. Uncover the origins of the strange and vicious beasts called Furos, and challenge the tyrant behind the invasion of Earth. Bring back the former glory of Arx, the last bastion of mankind.
New adventure each playthrough: The world of the future does not forgive mistakes. Beyond the walls of Arx, every decision could be your last. Combine mighty artifacts with a careful strategy and conquer the brutal wastelands.
Inspired by the classics: We've blended classic RPG concepts and modern game design for an engaging, challenging and fresh gameplay experience. Every easter egg and hidden detail adds to an adventure both new, and reminiscent of favorite games of the past.
Banners of Ruin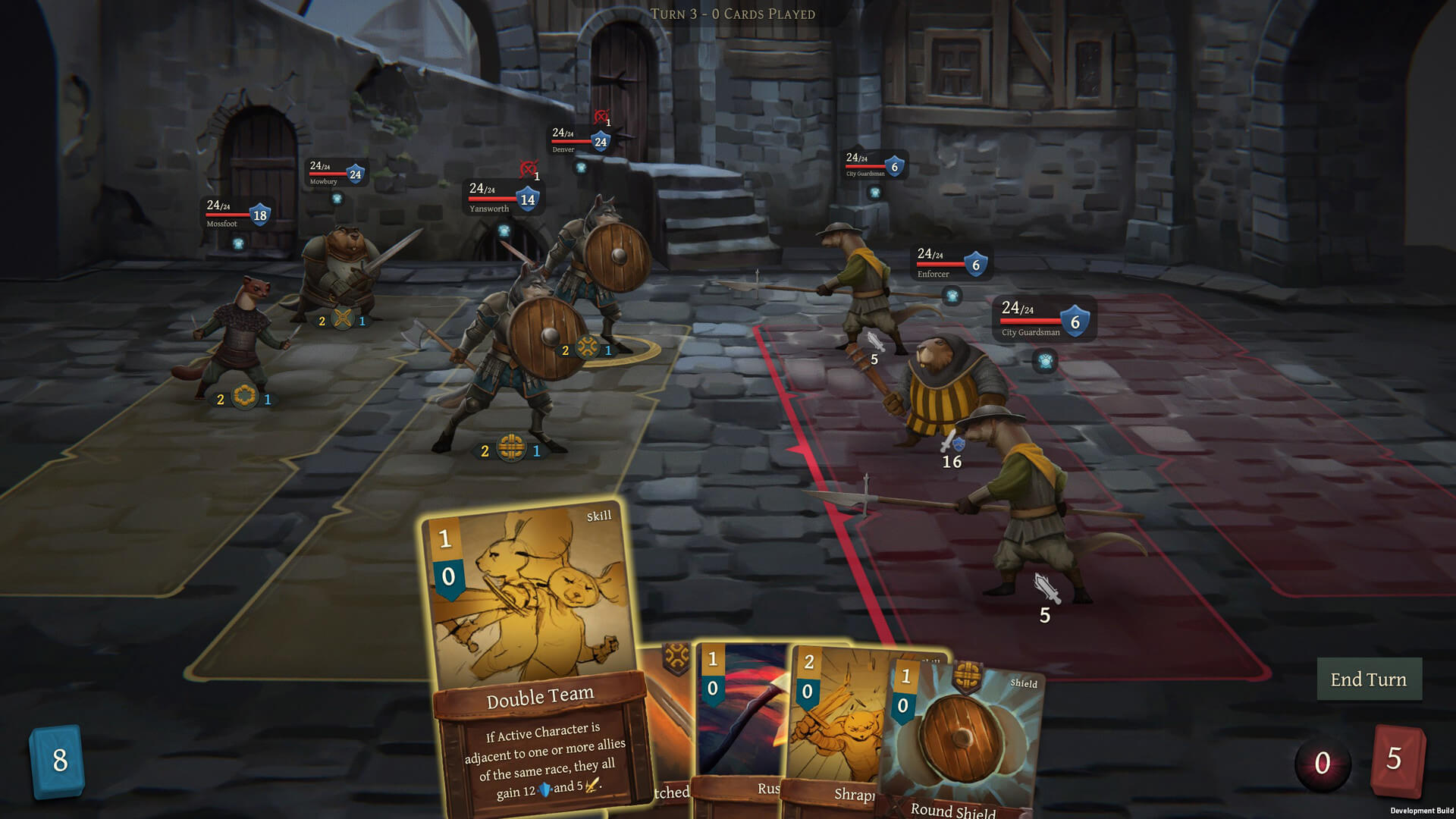 Take Slay The Spire but add the possibility to manage multiple allies in the same run. This is the great peculiarity of Banners of Ruin combined with the presence of animal heroes. Inspired graphics and intuitive mechanics. Banners of Ruin was released on July 30, 2020 in early access.
Build your deck by looting, buying and unlocking a myriad of cards.
Beavers and Bears? Or Wolves and Weasels? Build a party of up to 6 throughout your run to battle your foes.
6 Races to explore with unique racial card pools and passives to choose from.
Ding! Level up your characters to unlock talent cards and powerful passives that can drastically impact your strategy.
Loot! Collect weapons and armour to bolster your ranks with interesting effects and abilities.
Which way? Navigate the streets in a dynamic card driven campaign.
Decisions. Reveal and engage in varying encounters on your journey which can have positive and negative outcomes.
Fight an increasingly challenging array of enemies with exciting AI behaviours.
Another failed attempt? Earn tokens after every run to unlock new cards and passives into the game to help you achieve victory.
Humble Bundle | Steam Page | Gameplay video
Cardaclysm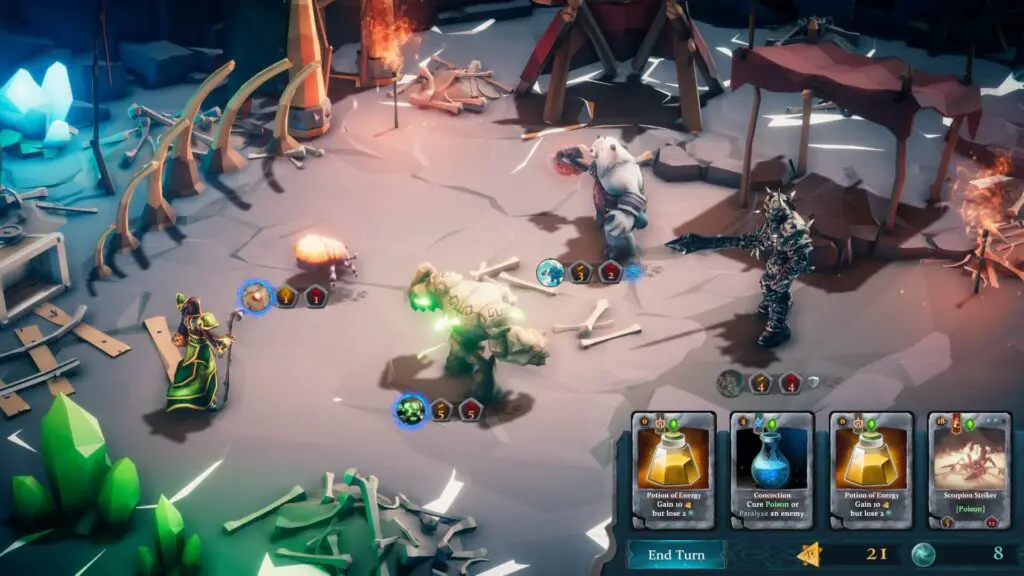 The look of a classic RPG but with a deck-building structure. This is Cardaclysm, a promising game developed by Elder Games. Released in Early Access on July 29, 2020.
Encounter 5 factions and over 200 cards, each with its own unique abilities, art and 3D animation
Equip your hero with over 40 artifacts
Battle four mythic bosses, each with its own unique take on game mechanics
Explore endlessly generated worlds in different biomes
Complete challenges and trade cards in the Interdimensional Pub you visit between quests
Collect, combine and unleash the great powers of monsters, mystical creatures and magical spells in turn-based card battles! There are more than 200 cards in Cardaclysm: Shards of the Four, each with its own unique abilities, art and 3D animation!
Face and fight your opponents in arenas located in different biomes: Make your way through burning deserts, eternal ice or dense jungles – but watch your step: Deadly monster encounters are lurking behind every corner!
Visit the Interdimensional Pub between your quests: Take up and complete challenges, trade powerful cards and store your excess spells in your personal chest until you use them in your next epic card battle against the forces of the dark realms!
Humble Bundle | Steam Page | Gameplay video
Deck Of Ashes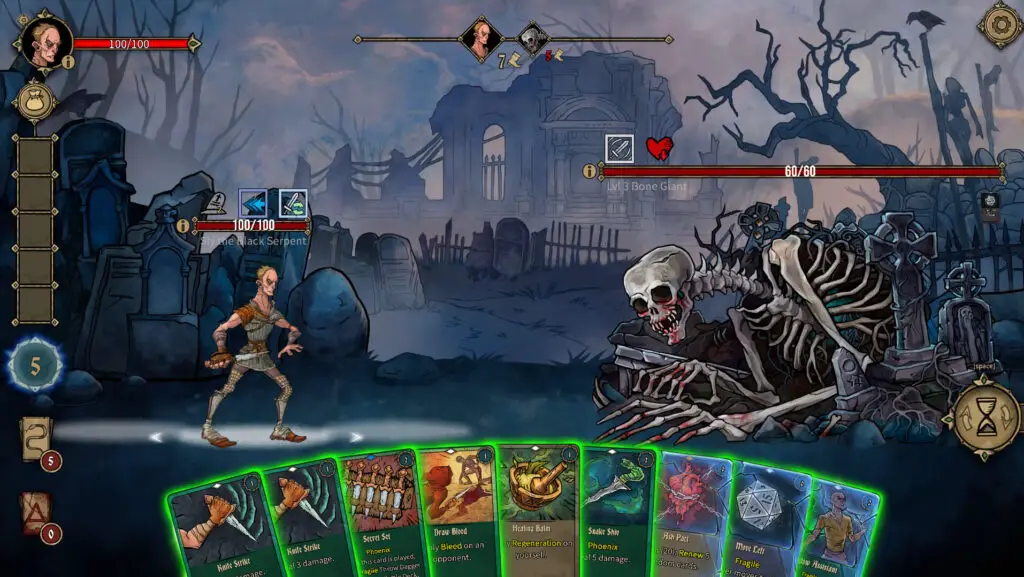 Deck of Ashes is an adventure game with tactical card combat developed by AYGames. One character at a time, lead the cast of antiheroes on a quest for redemption. Explore the cursed fantasy world and hunt down powerful cards. Forge a unique Battle Deck, and crush your foes! Can you rid the world of the Ash Curse? Released on 9 June 2020.
Creative deck-building – collect combat cards that fit your unique playstyle and crush the enemy!
Unique hand-drawn eerie art style.
Dynamic dark fantasy world – travel through a procedurally generated, changing world in search for cards, supplies and glory!
Various biomes that harbour different monster classes – each biome affects the gameplay and offers a unique set of opponents!
Survival and resource management – you have limited opportunities to restore health or spent cards, so use them wisely!
Camp – strategically improve your base depending on your style of play.
Permadeath – unless you use the help of dark magic, then when you die, you die for good.
Gordian Quest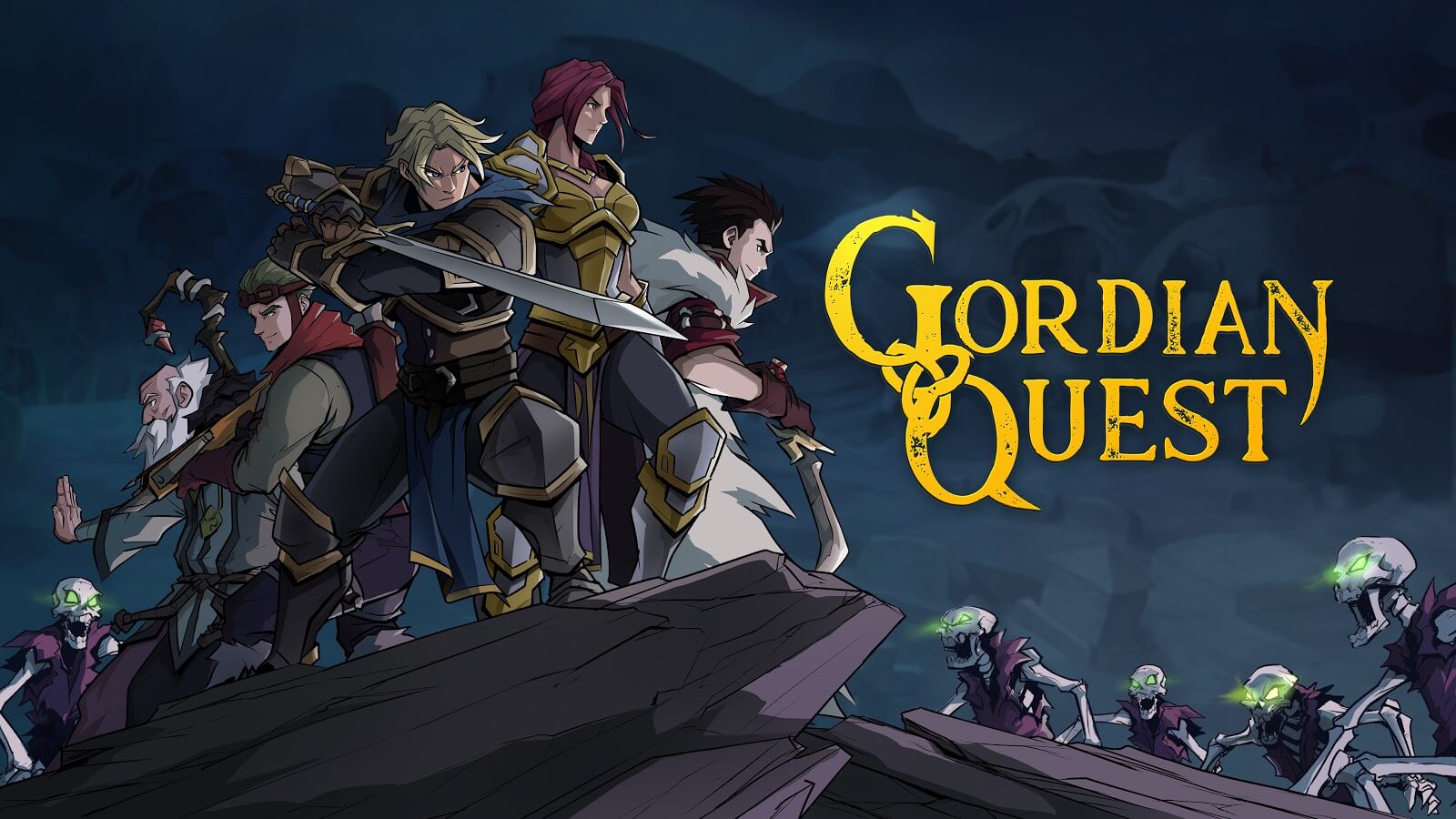 An epic RPG developed by Mixed Realms Pte Ltd, Swag Soft Holdings Pte Ltd, and inspired by old-school classics like Ultima and Wizardry, using modern gaming concepts like deckbuilding and turn-based strategic combat. Lead and nurture parties of heroes. Forge bonds and discover new skills among them. Journey forth and unravel the ancient curses set upon your land. Available in early access.
A HIGHLY CUSTOMIZABLE SKILL GRID SYSTEM
PROCEDURALLY GENERATED MAPS AND DUNGEONS
ITEMIZATION, VENDORS AND CARDS
DECISIONS THAT WILL AID OR FAIL YOU
Humble Bundle | Steam Page | Gameplay Video
Griftlands
The initial concept of the game developed by Klei Entertainment has changed several, finally, the developers chose a deck-building with the possibility of going around completing quests and forging bonds with factions rather than others. The result is simply fantastic. The game is currently available in Early Access but is already very solid and packed with content.
Battle Challenging Bosses
Build a Team – or Buy One!
Master Hundreds of Cards
Decisions Matter
Explore A Broken-Down Sci-Fi World
Playing Politics For Keeps
Outwit or Overpower
Knock on the Coffin Lid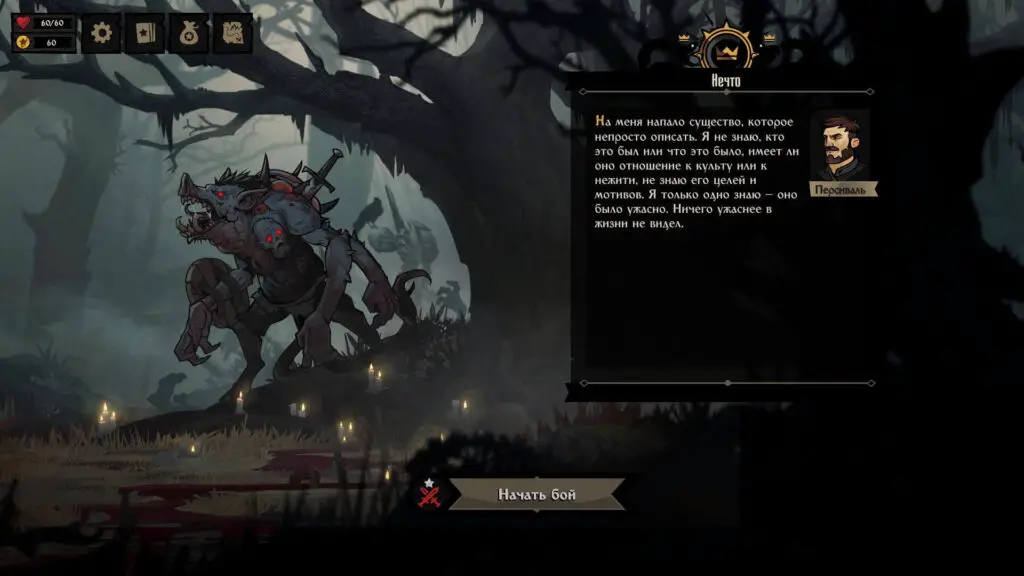 Fantastic set and also graphically inspired, the RED BOON FZE LLC roguelike that puts us in the shoes of a hero who comes back to life and will have to cross a map and face enemies in Slay The Spire style. The game is available in early access with continuous updates from the talented developer.
More than 50 different events
Valuable loot
Epic boss fights
4 biomes with their own unique inhabitants and conflicts
More than 150 cards are available for building a deck. Make your personal, unique playstyle!
Over 50 regular and 20 elite opponents
More than 6 sets of items to make your hero even stronger
Monster Train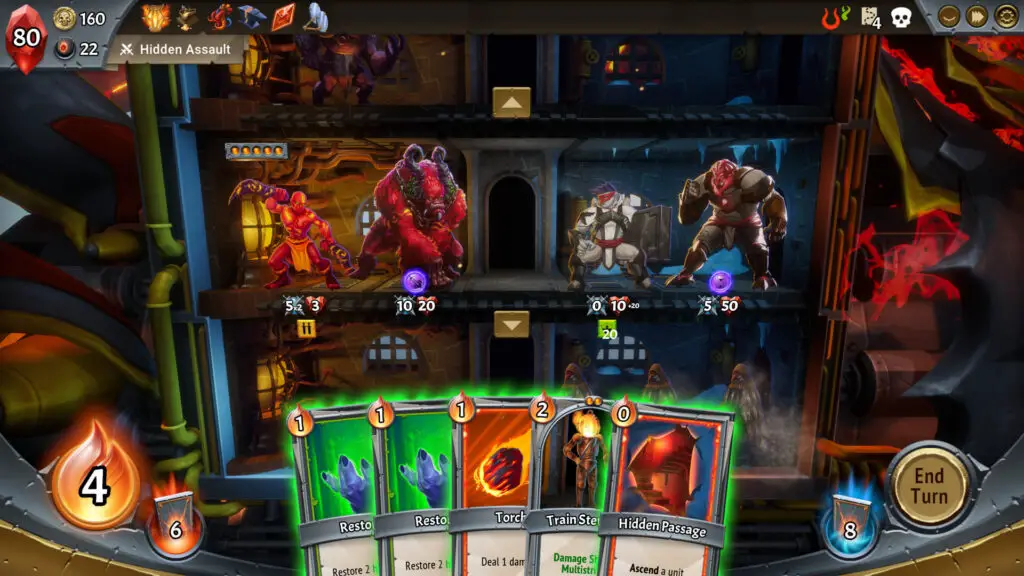 We play the villains in the Deck-Building RPG developed by Shiny Shoe. Monster Train is a strategic roguelike deck-building game with a twist. Set on a train to hell, you'll use tactical decision making to defend multiple vertical battlegrounds. With real-time competitive multiplayer and endless replayability, Monster Train is always on time. Fully available on Steam.
You'll never play the same deck twice!
over 220 cards
5 monster clans with each very different gameplay
Each clan has 10 levels to unlock, bringing new cards to your deck
Upgrade your clan specific champion multiple times
88 artifacts
Upgrade any card twice
More than 21 unique random events
25 covenant (difficulty) levels
Humble Bundle | Steam Page | Gameplay Video
Tainted Grail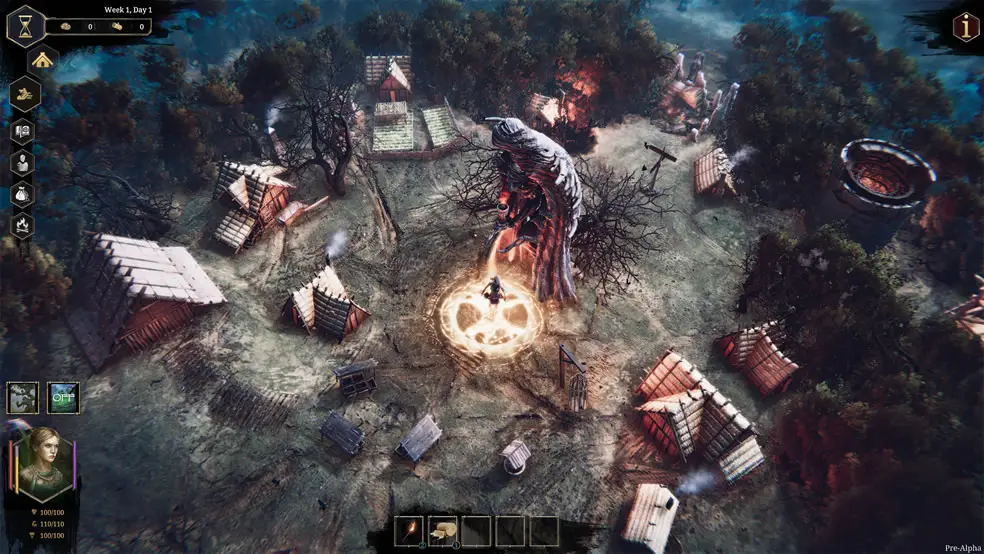 Dark setting for this narrative-driven open-world RPG by Awaken Realms Digital. A bold reimagining of Arthurian legends. Explore, make tough choices, and live with their consequences… or fight your way through the hardships. Actually in Early Access.
EVERY DECISION MATTERS
DEVELOP YOUR TEAM AND VILLAGE
EXPLORE THE UNKNOWN
STRATEGIC COMBAT
The Endless Wyrd
Actually, in development, this roguelike deck-building game developed by Design Imps, Chosen Interactive you have to scavenge the Wyrd and escape the approaching Thing of the Dark. Load your dice with powerful augments to create your own synergies and combos and stack the odds in your favor. In the rabbit hole of the Wyrd, the only way back up is down.
Unit synergies: Units gain new abilities and interactions when certain types of units are present.
Player-Unit synergies: The player can interact with certain units to get beneficial effects that affect combat, e.g. killing a specific unit causes damage to those around it.
Item synergies: Build up your deck with powerful items, that synergize well together.
Elemental synergies: elemental effects can synergize e.g. Bleed damage is reduced by Cold and Disease can spread to Cold or Bleeding units.
Interactives: Interact with the environment for new gameplay.
Complex Boss mechanics: It's like encountering a mini raid boss.
Movement mechanics: Your character isn't stuck in one place, which enables you to dodge certain attacks and most items have positional requirements.
Dice and dice loading: With powerful augments, you can stack the odds in your favour and minimize the RNG.
Upgrade items your way: Upgrade your items in any way that suits your style and deck.
Manage your Scent: Strategically progress through the map, Darkness is right behind you.
Enemies scale as you progress: Enemies gain new abilities and become stronger depending on what level you encounter them.
Use Sanity: Madness is a double-edged sword.
The list ends here, please let me know what you think about these 10 + 1 games like Slay The Spire in the comments below, and if you want reach me on Twitter and Youtube Channel to talk about Turn-based RPGs.
Ciao