An impressive array of demos is currently available during this 2023 June Edition of the Steam Next Festival. However, with only a few days remaining until the event's conclusion, it's pertinent to offer some recommendations for those who may have overlooked some of these engaging titles. For the uninitiated, Steam Next Fest is a prominent event where developers showcase their projects through playable demos on the Valve platform.
This year's edition, which commenced on Monday, June 19, 2023, will close on June 26. Thus, here's a list of 10 games you should play based on personal gameplay experiences and my upcoming weekend agenda.
Waven – A new Tactical RPG From Dofus and Wakfu Devs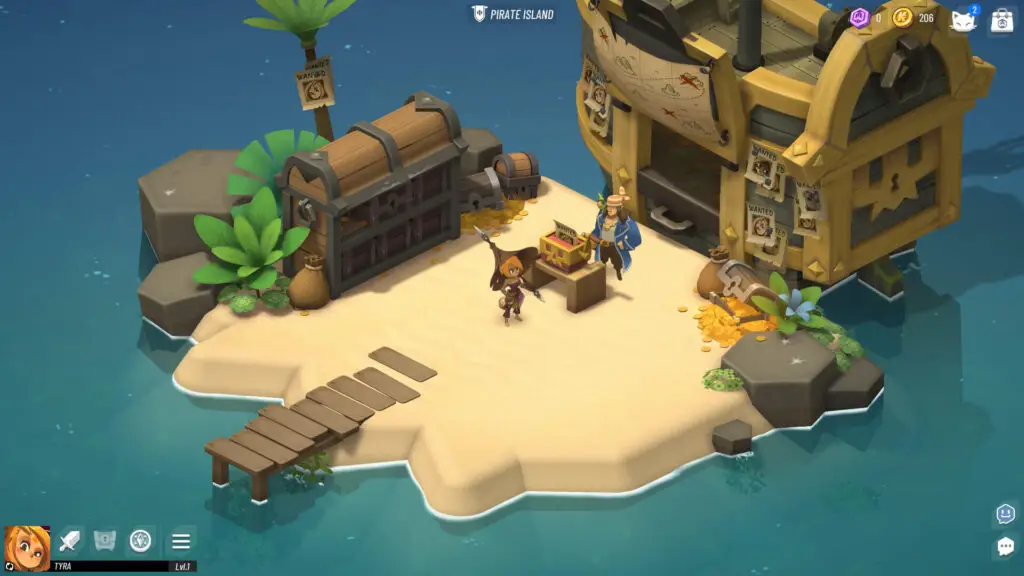 As an avid fan of Dofus and Wakfu, the announcement of a new tactical RPG from ANKAMA STUDIOS piqued my interest instantly. However, primarily a PvP (Player versus Player) game, its distinctive graphical style and character concepts render it fascinating.
WAVEN immerses players in an innovative role-playing experience set in a waterlogged world of residual islands. As seafaring adventurers, players seek answers to the cataclysmic event that has reshaped their universe. The game skillfully marries adventure and turn-based strategy, taking cues from the best tactical RPGs and incorporating deck-building mechanics and collectible items.
Players can indulge in this adventure for free online on multiple platforms, including PC, Mac, smartphones, and tablets. They can take on a plethora of quirky monsters alone or with friends, casting potent spells and summoning mythical companions to gain loot and upgrade their characters. With a variety of gameplay modes and limitless combinations of character archetypes, spells, and equipment, WAVEN allows a uniquely strategic experience.
The game is also set in the distinctive "Krosmoz" universe and features a unique graphic style. With early access on the horizon, players are encouraged to add it to their Steam wishlist to keep track of updates.
While there's no official release date yet, this demo presents a unique chance to test this appealing tactical RPG.
Wargroove 2 – Second chapter of the Strategy Series
Maintaining the PvP theme, we have the sequel to Wargroove. Although my engagement with the first chapter was minimal, the striking graphic style of this tactical strategy game is commendable.
The sequel presents a new iteration of the game's 'Groove' system, a distinctive ability associated with each Commander. This game-changing special skill, when supercharged, can devastate adversaries and significantly boost chances of victory. A novel addition to the game is the roguelike single-player mode, Conquest, where each decision has lasting implications. Every skirmish carries over gold and health, reinforcing the significance of each unit.
Wargroove 2 allows creative minds to alter the rules, develop custom maps, cutscenes, and campaigns using the in-game editor, and share their creations with the community. Up to 4 players can enjoy co-op or versus battles, both locally or online, with complete rule customization and asynchronous play.
The game's integrated Discord support ensures a player is never short of a partner in battle. With Wargroove 2, players can experience a unique amalgamation of tactical RPG gameplay and shared creativity. For sure, one of the Steam Next Fest Demos I strongly recommend not missing out.
Reverse Collapse: Code Name Bakery – A Futuristic Tactical RPG
I've closely followed Reverse Collapse and am delighted that it's finally possible to play the demo of this engrossing turn-based tactical game. Players are transported into a "second cold war" narrative, engaging with grid-style maps reminiscent of Advance Wars, rendered in a compelling Anime aesthetic.
Reverse Collapse: Code Name Bakery is a futuristic tactical role-playing game from the innovative minds at MICA Team. It places players in a world brought to its knees by wars and resource crises instigated by the insidious pollution of Collapse Fluid.
The narrative unravels in a world attempting to reconstruct itself post-war. This fragile era of peace is interrupted as two factions, the newly formed "Antarctic Union" and the "URNC" (Union of Rocksatterism Nations Coalition), lock horns. The bone of contention is the "Three Goddesses Project", a venture with the potential to dramatically alter the tide of war.
The story catapults players into the shoes of Mendo, an operative from MID, the Antarctic Union's intelligence agency. After a crucial mission in North Caucasus is jeopardized, Mendo finds an unlikely ally in "Jefuty", a silver-haired girl who comes to his aid. Amid treacherous terrains, overwhelming URNC soldiers, and the shadows of a hidden force, Mendo and Jefuty join forces to navigate the odds and stay alive. However, they soon find themselves embroiled in a two-front pursuit from both factions.
Sea of Stars – The Demo arrives on PC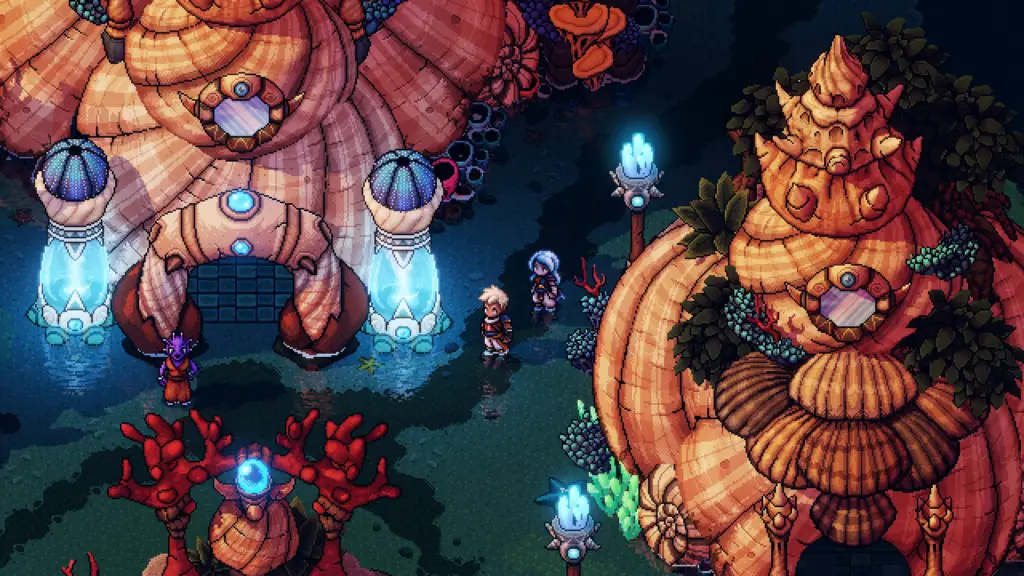 This JRPG, developed by Sabotage Studio, distinguishes itself with stunning pixelated graphics, intriguing exploration mechanics, and a classic turn-based combat system laced with unique nuances.
Sea of Stars breathes new life into the classic RPG genre by harmonizing nostalgic elements with modern gameplay mechanics. Its turn-based combat system is immersive and strategic, allowing players to sync their actions with animations, utilize combos, and implement a "locks" system to control damage types. Unlike traditional RPGs, it omits random encounters, transitions, and grinding.
The game breaks away from the grid-based movement, enabling players to explore the world seamlessly. Sea of Stars uses a custom render pipeline to showcase stunning 2D pixel art visuals.
The narrative is a captivating blend of epic, humorous, and heartfelt moments. It upholds traditional RPG themes while integrating unexpected twists from Sabotage. Besides adventuring, players can engage in various activities like sailing, cooking, and tabletop gaming, all contributing to a modernized yet respectful take on classic RPGs.
Previously presented as a playable demo to the Switch audience, PC owners can now get their hands on this gem during the Steam Next Fest. Slated for release on August 28th on PC and consoles.
LunarLux – Megaman Battle Network Inspired
LunarLux, an RPG that echoes the mechanics of Megaman Battle Network, showcases meticulous graphics and a combat system that immerses players in expansive, fast-paced maps.
A captivating, anime-inspired action-adventure RPG set on Luna, humanity's new home following a devastating planetary disaster on Terra. The story unfolds in 30XX, where an incoming antimatter comet threatens Luna, eerily echoing the catastrophe from a millennium ago.
Players join Lunar Warrior Bella on her courageous quest to annihilate the comet. They face intriguing enemies called Murks through a novel combat system combining turn and action-based mechanics, requiring sharp timing and strategic choice of attacks. The game offers a wealth of activities and support skills that can be combined into many unique combos during battles.
The expansive moonscape is filled with interactive elements, from petting dogs to conversing with rocks, offering engaging easter eggs and an abundance of hidden items. Bella's customizable spaceship and jet suit provide exhilarating means of traversing Luna, contributing to the game's mix of scientific theories and sci-fi concepts about lunar habitation.
Space Prison – A brand New Sci-Fi RPG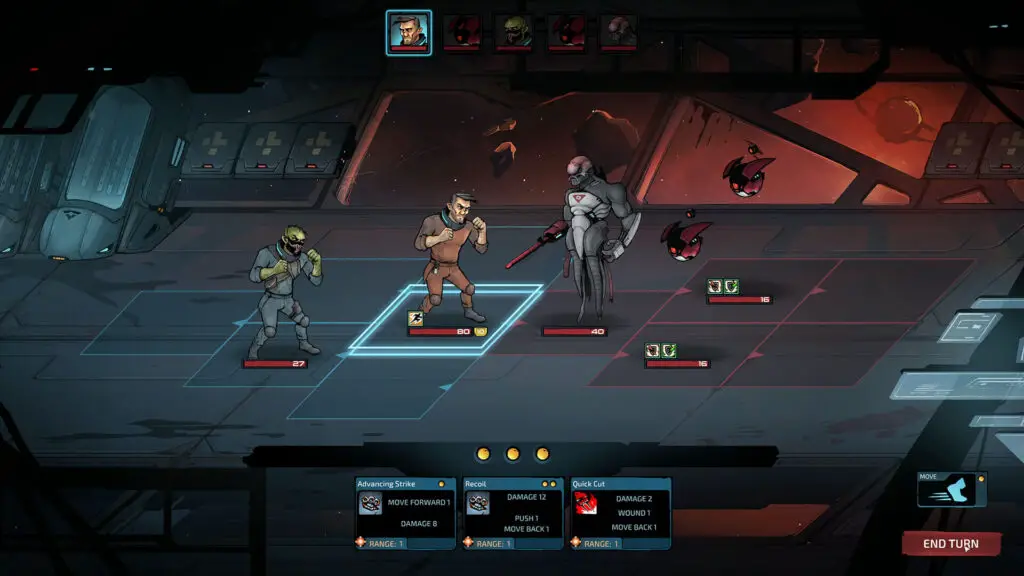 As discussed a month ago upon announcement, Space Prison is an RPG set in a sci-fi universe where survival and alliances are key. The combat system reminds one of Darkest Dungeon but offers larger grids for an expanded range of movements.
Space Prison is a formidable entity in the universe, housing both innocent and guilty alien species under a strict artificial system. Survival necessitates forming alliances with criminals, engaging in tactical turn-based fights, and uncovering the prison's dark secrets.
Success in social maneuvering can earn the respect of fellow prisoners and potential allies. Each prisoner can convert their cell into a base, using scraps for crafting contraband tools and weapons, and creating comfort in a harsh environment.
Joining prison gangs offers diverse opportunities and a chance to challenge the prison system itself. Surprisingly, rats can become valued allies in this battle for survival, serving as loyal companions in exchange for treats.
Born of Bread – Combats and Mini Games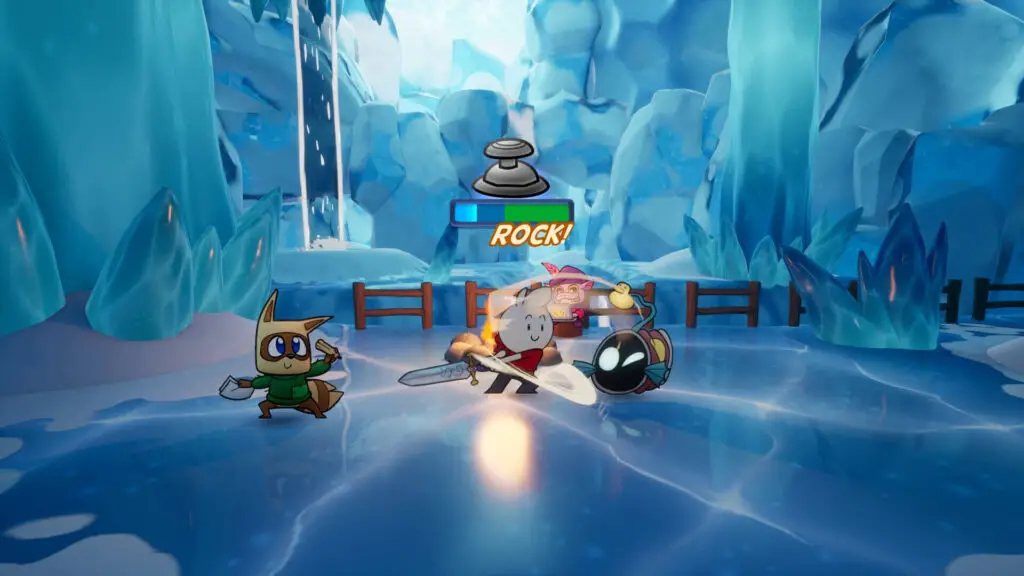 Another cool game from this Steam Next Fest is the inspiring JRPG Born of Bread which weaves a whimsical yet intricate narrative and a combat system composed of mini-games and timing mechanics. The full version is set for release by summer's end, making the current demo a must-try.
In a world threatened by chaos from age-old beings, an unlikely hero emerges: Loaf, a golem made of bread. Thrown into an ancient drama, he journeys across the Forest of Roots to Frosty Flats, meeting fascinating characters along the way.
In this 2.5D adventure game, players control Loaf and his unique abilities. They explore various regions, battle quirky foes in a turn-based combat system, and build alliances with colorful characters. Successful combat involves precise button prompts, knowledge of enemy weaknesses, and expert timing.
The game offers a unique artistic blend of 2D characters in a 3D world, encouraging exploration. The narrative is humorous, featuring lovable characters while tackling serious themes of character growth and choice consequences. Throughout the journey, Loaf gains allies who assist in combat or exploration, and players can strategize using a variety of weapon types.
Arc Seed – Tactical Roguelite with Giant Mechs
Arc Seed, a tactical Deckbuilding RPG, harkens back to 80s manga aesthetics. Despite its Deckbuilding aspect that might dissuade some, an open-minded approach to this game could be rewarding.
In this game, players take on the role of a Mech pilot tasked with defending their city from alien invaders known as Angels. To counter the threat, they must upgrade their Mech, manage their weapons, and strategically build the perfect deck combination.
The game allows players to fortify city defenses and utilize evacuated buildings as an offense. Key features include Mech customization, creating city fortresses, manipulating buildings for strategic advantages, ensuring civilian evacuation, and replayability with more cities to save even after a defeat.
The Black Pepper Crew – A Tactical Roguelite
I tried it a while ago on Itch.io…i think.., but now Quijipixel Games have released a new playable demo for their Tactical Roguelite. Players can immerse themselves in various missions using characters with unique abilities.
In the shadowy setting of The Black Pepper Jazz Club, a group of bounty hunters prepares for their next job in this turn-based tactical roguelite game. As the crew's leader, the player must navigate a city overrun by crime, tactically tackling dangerous bounties and using their rewards to enhance their survival chances.
They'll assemble a diverse crew from various playable classes, devise innovative strategies, and utilize a variety of gear to capture high-value targets. The game combines tactical planning, a rich selection of character classes, and an array of items for an engaging, challenging bounty-hunting adventure.
The Black Pepper Crew release date remains unconfirmed, making exploring this demo while it's available worthwhile.
Tactic Legends – Final Fantasy Tactics Meets PVP Battles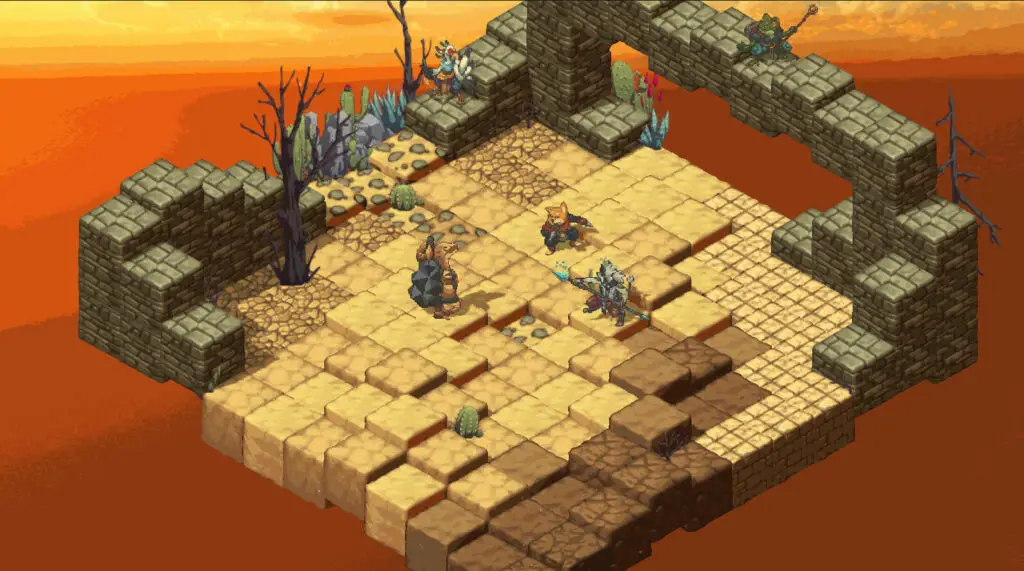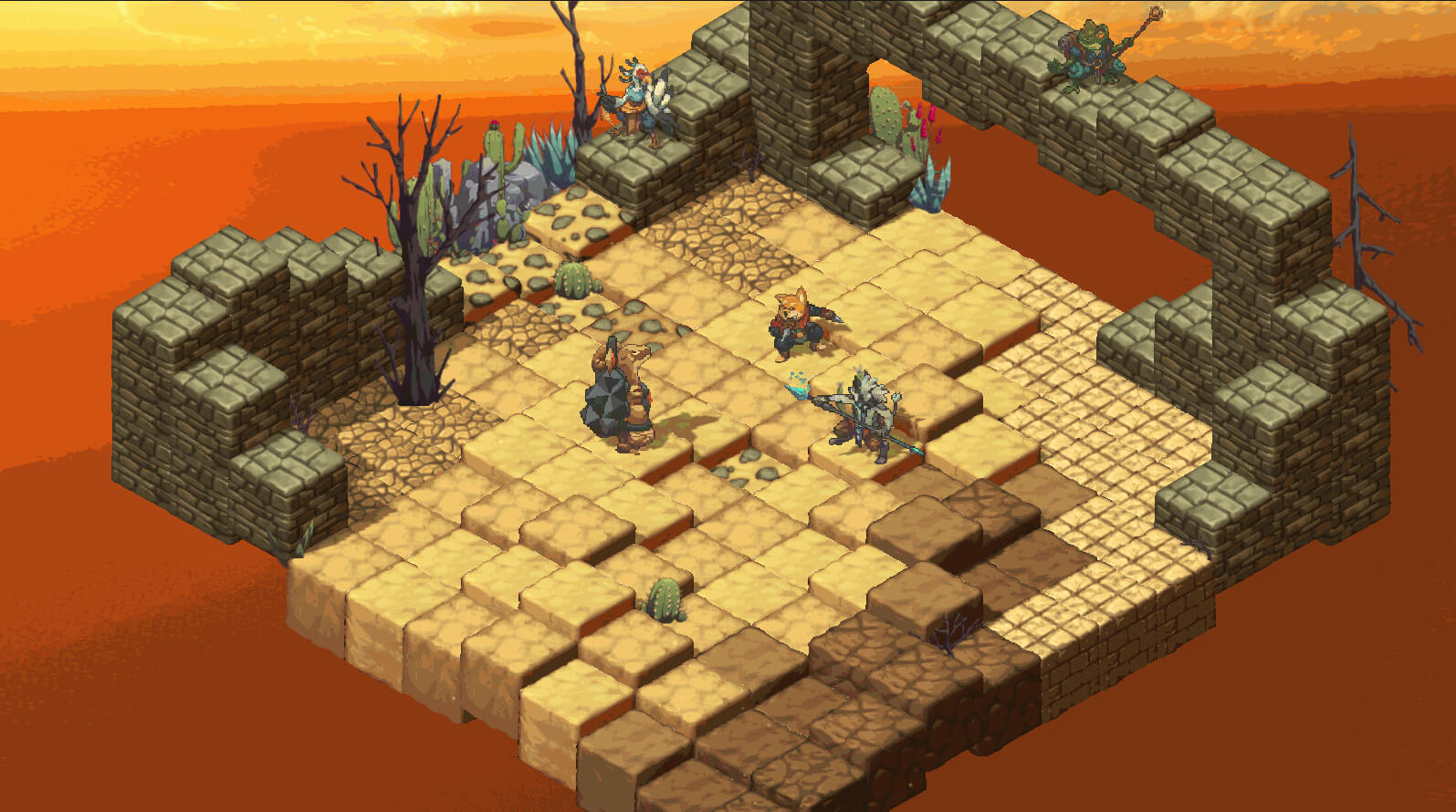 This game brings the world of Final Fantasy Tactics to PvP combat. With 10 playable characters and impressive pixel graphics, the battles within grid maps demand strategic considerations of positions and heights to triumph over adversaries.
Tactic Legends is a free-to-play turn-based strategy PC and mobile game, drawing inspiration from classics like Final Fantasy Tactics and Tactics Ogre. The game features 2D characters and objects within 3D maps and emphasizes player-vs-player combat. Rejecting pay-to-win dynamics and ads, Tactic Legends allows all players to unlock every feature, with real-world money only buying cosmetic enhancements or time-savers.
The gameplay revolves around a battle system based on character speed and Action Points (AP), introducing Quick Time Events to increase the intensity of battles and reward skilled players. The item system necessitates strategic planning, with each character limited to a certain number of items per battle, which can be replenished through wins, leveling up, or in-game purchases.
Tactic Legends also offers daily quests, character management from the home menu, and unlockable cosmetic items. Lastly, the game features Battle and Legend Passes, a premium subscription offering additional rewards and perks.
The range of games to explore is extensive, with numerous recommendations provided in past editions. Some deserving games may not have been mentioned here. The video version of this article can be found below or on the YouTube channel. We can keep discussing the best Steam Next Fest Demos of June 2023 inside the discord server and on Twitter.