Let's keep walking the indie road with a list of Indie Game delights that are made even more delicious by the presence of a playable demo. These are turn-based RPGs and strategy games that are still in development. Still, the possibility to access the playable demo will give the opportunity to experience firsthand the goodness and authenticity of the listed titles.
Given the many titles available, I was thinking of resuming the "Indie Morning" live streams by dusting off the Twitch channel. The next appointment to try out some Turn-Based Indie Games together will be Sunday morning at 7AM CET. That being said, let's dive right into the 10 playable demos that you should try.
Kriegsfront Tactics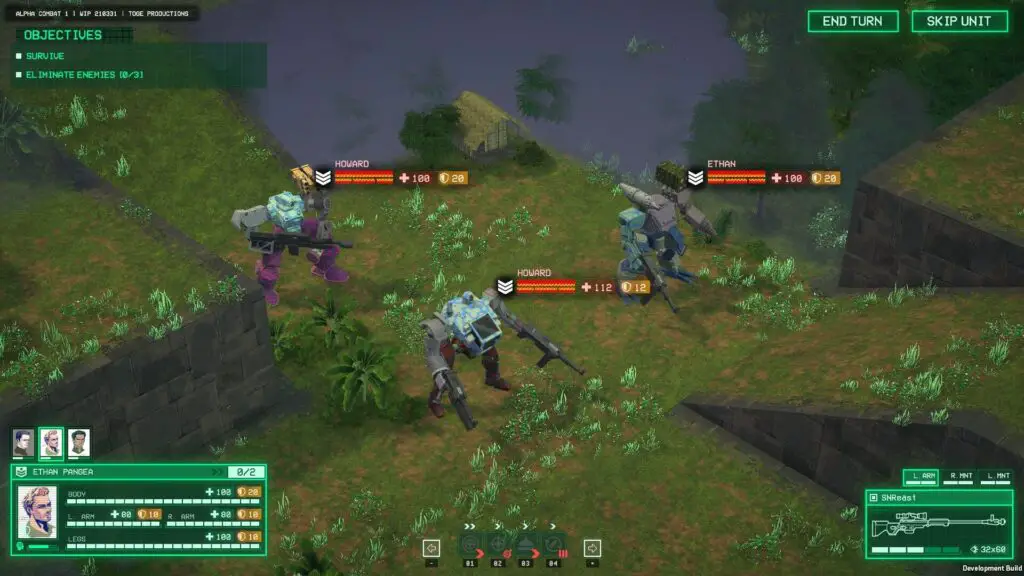 If you're a fan of the classic strategy game Front Mission, then you might find a new favorite in Kriegsfront Tactics. This indie title from Toge Production pays homage to many of the distinctive elements that made Square's game so memorable. From the Mechs and grid maps, to the targeting system for different body parts, and the charming pixel art, Kriegsfront Tactics has the hallmarks of a great tactical RPG. So, if you've been searching for a game that scratches that Front Mission itch, try Kriegsfront Tactics.
Kriegsfront Tactics is a tactical turn-based game set in an alternate 1970s era of conflict in Southeast Asia. The player is a commander of a mecha squad that goes behind enemy lines to complete missions, manage resources, and survive the war. The game features customizable mechs, recruitable pilots with unique skills and stories, and tactical operations to outsmart enemies. Everything is presented with a retro low-poly, and combat is depicted in cinematic metal-against-metal mayhem. No Release date yet.
The Foretold: Westmark Legacy
If dark settings and mystery fascinate you, then The Foretold: Westmark Legacy by Nodbrim Interactive is a must-try. It's a unique blend of investigation, RPG, and card-based gameplay that takes the player on a journey to uncover the dark plots of the city of Burrmouth.
Experience the spine-chilling thrill of investigating the macabre mysteries of the corrupted peninsula in this unique gothic horror adventure card game. Play as Herbert Westmark, a paranormal investigator and curator of odd trinkets, accompanied by his parasite demon, Ambrose. With stunning hand-drawn visuals and inspired by the works of H.P. Lovecraft, Stephen King and Mary Shelley, players must explore Burrmouth and utilize their skills, items and deck to survive the unknown horrors that lurk in the shadows.
The game features a new puzzle mechanic that requires strategic thinking, branching roads with random loot, encounters, and surprises, a fully-voiced narrative with multiple endings, and persona points that allow players to level up Herbert's various skills. Don't misstep, as this cosmic horror adventure could cost you dearly. No release date yet.
Empires Shall Fall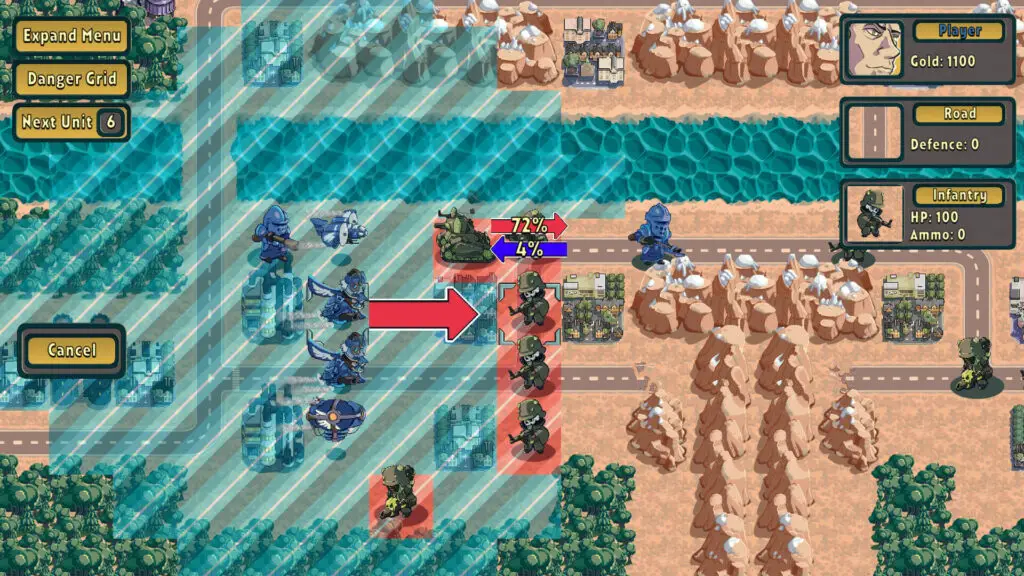 Empires Shall Fall, the upcoming turn-based tactics game by Weird Penguin Games, draws inspiration from classic titles, but still delivers a fresh and enjoyable experience.
Empires Shall Fall is a turn-based tactics game set in a dieselpunk world where two superpowers, the Black Empire and the Blue League, are engaged in a great war for domination. Players can choose to lead either faction and engage in non-random combat on a grid-based map, using a wide range of unit types, from foot soldiers to powerful tanks. The game also features challenging boss fights, hotseat multiplayer, three story campaigns with hand-designed levels, and unit upgrades with special skills and weaknesses. With easy-to-learn controls, players can exploit terrain and employ sharp tactics to lead their army to victory. On Steam.
Prometheus Wept
Prometheus Wept is a turn-based RPG that takes place in a post-digital near-future Earth. The game features hardcore squad-level combat, simultaneous battles between cyberspace and the physical world, meaningful choices, deep character progression, and an advanced crafting system. Players take on the role of a Classical Technologist who wanders around the remnants of humanity searching for and restoring technological relics.
In the game, players can transfer their character's consciousness into corrupted computer systems while allies protect them from physical world threats. Prometheus Wept features turn-based tactical combat with a variety of weapons, abilities, and attacks. Players can use the environment to their advantage, destroy cover, use environmental objects, and exploit primal forces.
The game also includes a deep character progression system, which allows players to build their team using the ADAPTED character system, and a crafting system that enables players to create various weapons, armor, explosives, and medical supplies. Players also face meaningful choices throughout the game, from deciding whether to help overthrow an oligarchy to paying an odd, roadside priest for a blessing. No release date yet on Steam.
Shattered Heaven
Shattered Heaven is a single-player card game/RPG hybrid set in a dark fantasy world. It combines card games and roguelikes to make a single-player deck builder, dungeon crawling, and a multi-branch narrative structure. With an innovative crafting system and tactical RPG fights, the game features a unique 2d cartoon style, with dark fantasy and Lovecraftian flavor.
Each character has completely different mechanics and ways to fight, which can be further customized through trinkets and the skill tree. The story follows four factions fighting in a harsh battle known as the War of Ascension, where the winner will secure the survival of their species. A lengthy demo is available for you to try on Steam.
Howl
Howl is a turn-based tactical folktale set in medieval times, featuring a unique "living ink" art style. In this game, a deaf hero sets out on a dangerous quest to find a cure for the "howling plague", a sinister disease that turns those who hear it into feral beasts. The player must use their weapons and tactical skills to survive and outmaneuver their opponents. With up to six moves planned in advance, the player can carve their own path through the dark fairytale world, fighting and writing to rid the lands of the plague.
As the player battles through 60 levels, they must unlock and upgrade new skills such as shadow step, exploding shot, and more. The game also features a world map with secret paths to uncover and new skills to discover. Through beautiful, hand-drawn visuals created through the living ink art style, players can foretell the actions of their enemies in tactical, turn-based combat. Check out the demo version.
ASTROMEDA
ASTROMEDA is an original mix of turn-based and real-time mechanics. It takes inspiration from original titles such as Undertale, Hollow Knight, and Celeste. The developer has recently launched a Kickstarter campaign to complete the project, which could also be released on PlayStation and Xbox in addition to the pre-set PC and Nintendo Switch versions.
In ASTROMEDA, players take on the role of a human astronaut in a world where all living organisms have been wiped out by a massive asteroid, leaving behind only evolved bacteria that have built their own thriving colony on Earth. As the Co. captain of the crew, the player goes into a coma after crash landing on Earth, leaving the rest of the crew to explore the surroundings alone.
Players navigate a world filled with human-like bacteria, exploring new cities and towns built by the evolved bacteria, and meeting new friends who can help them in their journey to find the crew and revive the human race. The game features a battle system inspired by older Pokemon games and Undertale, with enemies encountered randomly in the world. Each enemy has a shield and True HP, and the player needs to perform an action to damage the shield. Check out the playable demo on itch.io
Wantless
Wantless is a Tactical RPG set in a dystopian future where players take on the role of a Transposer who can enter patients' minds to alleviate their torments. The game features innovative combat mechanics, a deep skill-crafting system, and an environment that plays a crucial role in battles.
Players can customize their character through the Mind Tree and synapse crafting. The game is set in a desolate world where survivors turn to Transposers for relief, and patients are randomly generated, offering endless possibilities. Wantless has no release date yet.
My Familiar
My Familiar, a comedic fantasy buddy cop RPG, just released a playable demo on Steam. This JRPG features demons battling in a city falling down around their ears, with the player taking on the role of a rat creature attempting to climb a tower. Along the way, the player must make friends and enemies to progress.
The game's key feature is its unique aesthetic, with mobster rats, investigator chickens, and other odd creatures populating the game's world. My Familiar's plot involves the player's crew of misfits fighting their way across the city to reach the tower and go home.
Although the game's turn-based combat could use more complexity, the game's art style is impressive. The graffiti-inspired menu screens are a standout feature. My Familiar offers a relaxed gameplay experience and is definitely worth checking out for those who enjoy RPGs with a unique and unconventional style. No Release date. On Steam
Shogun Showdown: Prologue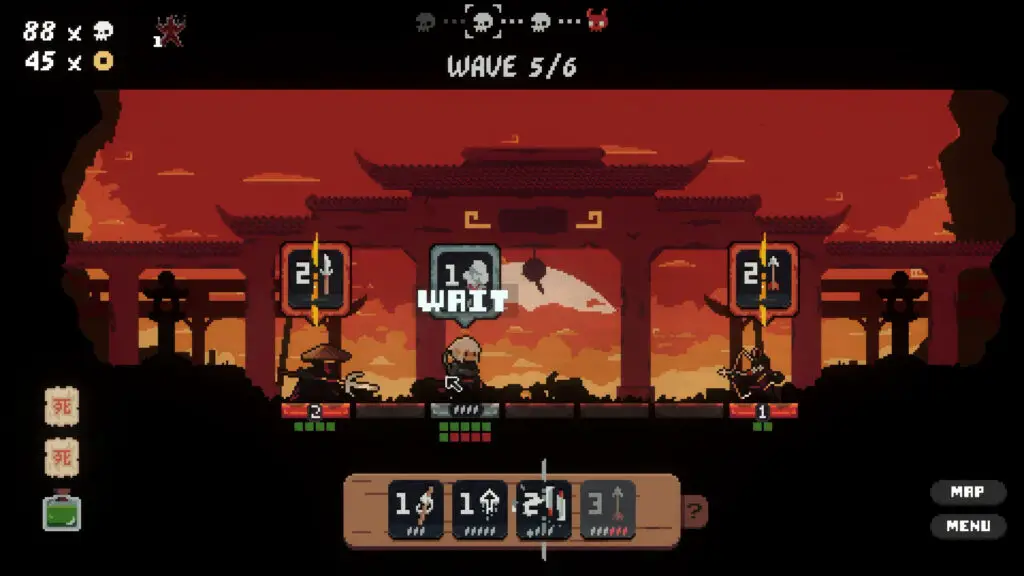 I tried the prologue of Roboatino's Shogun Showdown a few days ago and I found it really unique and delightful with its Japanese-Inspired pixel graphics. Essentially, the player moves the hero on a 2D grid and uses the moves made available by the cards they draw from the deck. The game features upgradeable attack tiles and combos and the ability to gain new skills and build a powerful deck.
Death is not the end in Shogun Showdown, as each defeat unlocks new characters, attacks, skills, and other elements. In the game, players must be careful with their actions as every move counts. By upgrading their attack tiles and strategically comboing them, players can prepare themselves to face the Shogun. The Free Prologue is On Steam.