A new promising medieval turn-based strategy game was announced a few days ago by the German indie developer ArgonWood.
Argonwood is formed by two brothers Chris and Manu Fernholz. Chris is a programmer and Manu is an artist. They are working now on Rising Lords. A turn-based strategy game where we take control of a Lord who has to take care of his villages and let it prosper.
During the game, we need to collect tax and resources. Dictate rations and fieldwork. Forge weapons, reshape the battlefield, raise armies, and build mighty fortified cities. In the battle phase (that reminds me a lot of BATTLE BROTHERS) we can use our soldiers and special cards.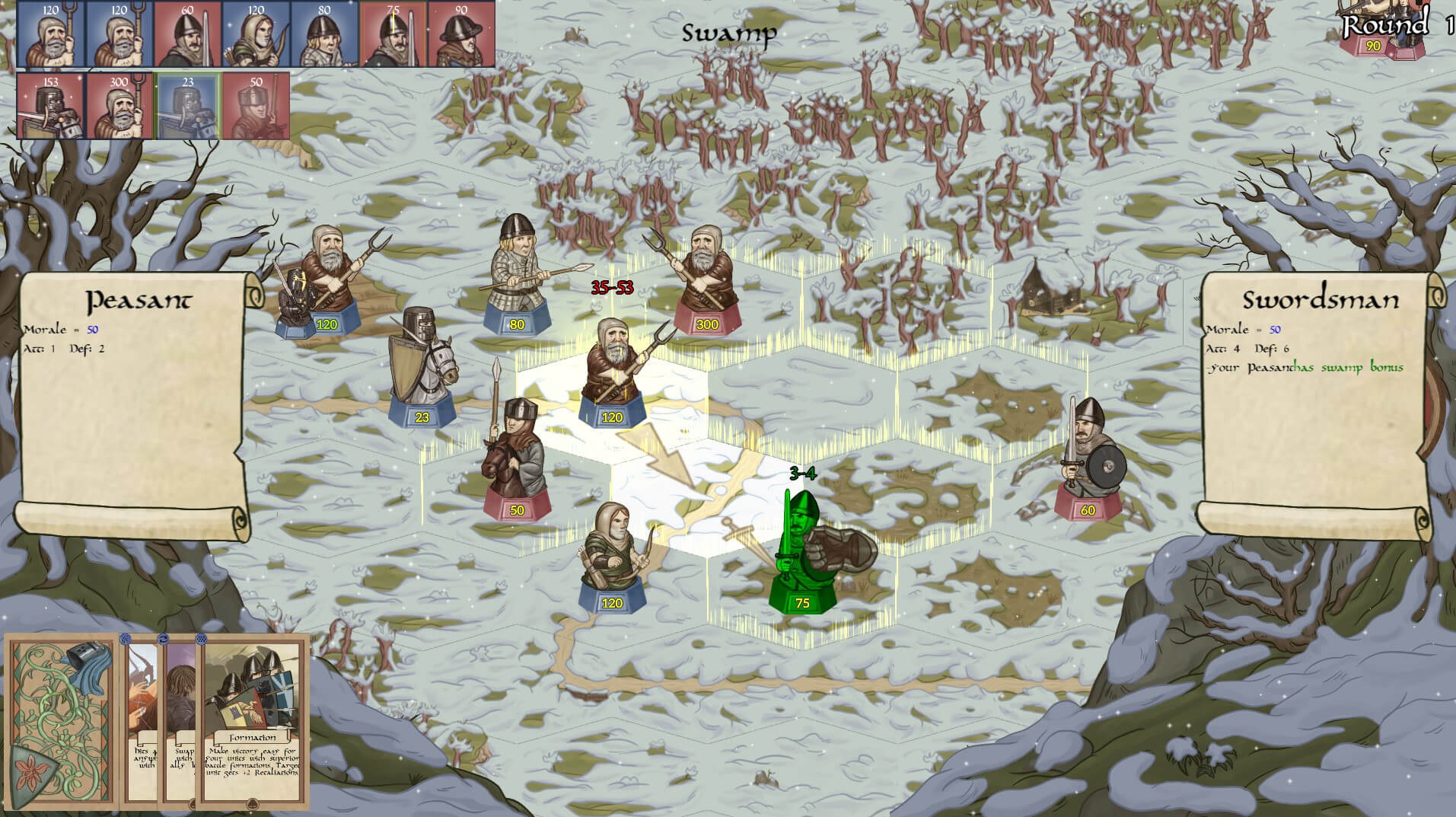 Every peasant under our control has the possibility to become a valorous and loyal knight or fall into disgrace and rebel against us. We have to face different events in different ways and that gives unpredictability to each campaign.
There will be also a multiplayer mode where we can play with 4 players where there's no need to wait for the other player's turn.
Game Features:
Find the perfect balance – juggle production, resource gathering, diplomacy and treason, tax and rations – all vital in the success of your provinces
Strategic battles – besiege your enemy's cities to starve them out, go all-out attack, or wait for them to come to you
Subtle variables – Morale, terrain and fortifications have a huge impact on battle, and the tide can turn quickly
Up to 4-player simultaneous multiplayer – no need to wait for each individual player to take their turn
The psychology of war – Play mind games with your opponents with advanced social interactions
Customisation – Tailor your leader's look and skills, and craft your perfect cities and troops
Take your pick – React to 50 different events and collect unique cards to surprise your enemy!
Risks and opportunities – React to figures that visit your province. Find ways to take advantage, and work quickly to eliminate threats!
The release date is set for sometimes in 2019 for pc. Rising Lords is already in my most promising list on my STEAM CURATOR page.
Below the announcement trailer and link to the steam page of the game.