Floppy Knights, the turn-based strategy deck-builder featuring a young inventor and her robot-arm bestie, saves the day on Xbox and PC Game Pass in Q2 2022 as revealed at the /twitchgaming and ID@Xbox Showcase. Developer Rose City Games will bring the title simultaneously to Xbox One, Xbox Series X|S (via backwards compatibility), and Steam for PC and Mac.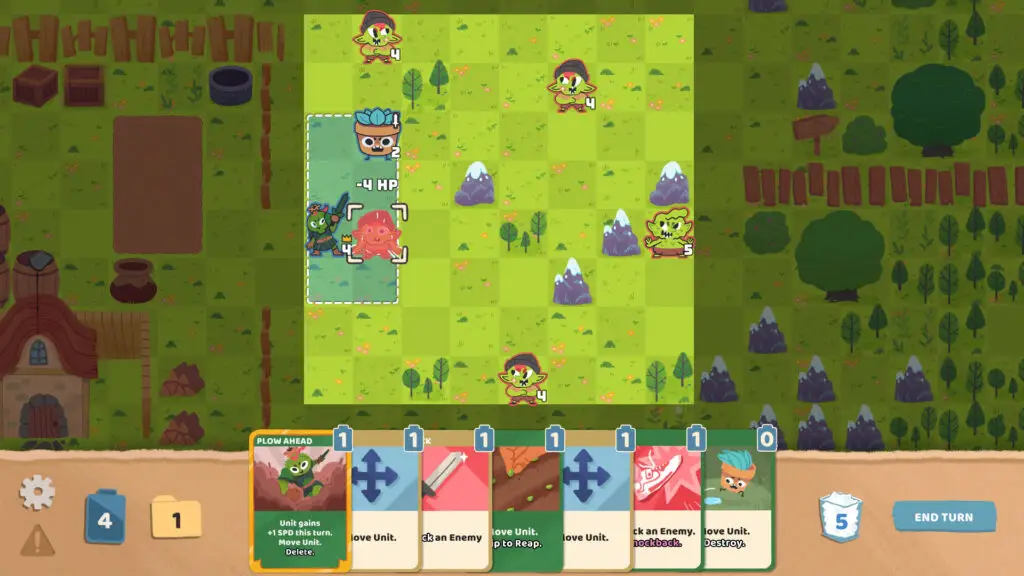 Embark on an adventure as the brilliant programmer Phoebe and her clever, trusted robot-arm–and her own invention!–Carlton. Experiment with the mighty Floppy Knights, floppy disks turned into tangible projections of plants, monsters, and other collectible battle creatures, before entering the annual Gadget Cup to snag the winner's cash prize. Help townsfolk in need, earn some quick cash, and get Phoebe's parents off her case about finding "real" employment by taking on odd jobs around town.
 
Engage in turn-based tactical combat with a deck filled with Phoebe's creations, such as Succulent Kickers, skateboarding ghosts, and the fearsome Big Mad. Master main objectives to advance to the next level while completing secondary missions to win BigCoins and craft new cards. Upgrade cards in-battle to empower them with stronger attacks and expand the deck by unlocking new cards at Phoebe's workshop.
 
Become a local hero by saving crops from starving Goblin Grunts, rescuing an Ogre trapped at the base of an active volcano, and preventing the postponement of the Science Fair. Craft a deck strong enough to battle no-good Troublemakers, monstrous BeheMoths, and gooey slimes. Face Alex, Phoebe's archenemy and major copycat, as she tries to shake her down at every turn with her own snarky robot companion Snarlton.
Build Plant, Monster, and Hooligan decks by unlocking new categories of cards. Plants like Commander Vera are friendly and helpful in restoring units' health with sunbathing boosts. Mean monsters like Jessica and the Quiver Kid make for great offensive cards capable of awesome damage combos with extra attacks or stronger blows at the cost of self-inflicted damage. Meanwhile, sneaky hooligans always have a buff card up their sleeves. Teen Spirits may be cute, but with the right card, they can hit all surrounding enemies at once and knock them back a few spots.
 
Enjoy the whimsical, leisurely card-building fun directed by Marlowe Dobbe (Dicey Dungeons). Feel the heat of each clash with retro, upbeat tunes composed by Grahm Nesbitt (Garden Story, Goodbye Doggy), fueling the passion behind each calculated move.
 
"From the catchy tunes and quirky story to playful art style, everything in Floppy Knights was designed to create a special gaming experience," said Marlowe Dobbe, Floppy Knights Creative Director. "There's drama, comedy, action, and lots of fun. We can only hope people enjoy the gameplay as much as we enjoyed creating it!"
 
Floppy Knights debuts on Xbox One, Xbox Series X|S (via backwards compatibility), Xbox and PC Game Pass, and Steam for Windows and Mac users in Q2 2022 for USD $19.99. It will support the English language. The game's soundtrack is now available for purchase for USD $7.99 and streaming via Bandcamp.
 
To stay up to date with all things Floppy Knights, please visit the official Rose City Games website, follow @RoseCityGames on Twitter, and join the studio's Discord community.