Attention all Turn-Based Lovers – Steam is holding an event that's all for us! The platform is hosting TurnBasedFest, a celebration of turn-based games! Naturally, we had to take a look at some of the most exciting titles being showcased.
In addition to discounts on existing games, Steam is also promoting upcoming titles. We picked the ones that we're most excited about – which games are you looking forward to? Be sure to tell us.
Wandering Sword
If you liked the Ancient China chapter in Live A Live, you'd definitely want to check out Wandering Sword. It's a wuxia epic with gorgeous 2.5D environments and thrilling grid-based battles! Not only is Wandering Sword shaping up to be a lovely retro-inspired RPG, but it also has multiple endings and important decisions to make throughout the story.
No release date has yet been announced for the game, so be sure to wishlist and follow Wandering Sword. This is one title you won't want to miss!
Wishlist Wandering Sword on Steam
Mars Tactics
Players looking for some light XCOM-style battles on the Red Planet will find lots to enjoy in Mars Tactics. Commanding the forces of the workers' uprising or the capitalist overlords, you'll manage your squads as each soldier develops new traits and skills throughout the campaign.
Mars Tactics makes heavy use of cover and suppression, so each battle is a tense firefight where every choice matters. It's scheduled to release in 2023, but you can play the free demo right now.
Wishlist Mars Tactics on Steam
Sandwalkers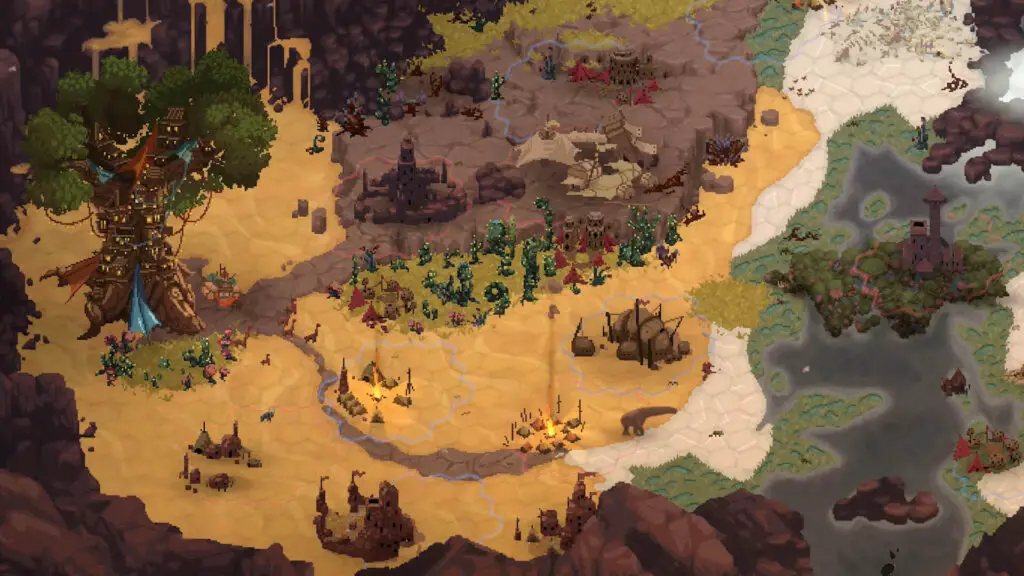 Goblinz Studio is working on what could be one of the most polished, lovingly-crafted roguelikes in recent memory. The fully-realized world of the Uwando Tribes is presented in beautifully-animated pixel art, ensuring that players will want to explore every inch of the map to see what's over the next dune.
This gorgeous blend of open-world survival, exploration, and RPG combat tells the tale of generations of caravans in a broken world. You can try the prologue for free, and while no release date has been announced Sandwalkers is listed as coming soon!
Slaves of Magic
This blend of XCOM 2 and Tactics Ogre challenges players to fight off an alien invasion… in the Middle Ages! As leader of the resistance, you'll need to unite the regions of the world map to overthrow the aliens masquerading as gods.
Slaves Of Magic has an indie charm merged with a cool idea, which should prove to be a unique and challenging experience. We can't wait to play it when it launches in 2023 – in the meantime, there's always the free demo!
Wishlist Slaves Of Magic on Steam
Silence of the Siren
Silence Of The Siren is essentially Heroes Of Might And Magic in space, which should be all most gamers need to know before wishlisting it immediately. Between mecha troopers, strange organisms, and exotic alien civilizations, Silence Of The Siren could be the first game in ages to fully capture the magic of Heroes III, all in an exciting new setting!
It's published by Oxymoron Games, the studio behind the excellent medical sim Project Hospital, so we expect to see some cool new ideas alongside classic mechanics. There's no release date yet, but we're willing to wait as long as it takes for a project this promising.
Wishlist Silence Of The Siren on Steam
Mahokenshi
RPG players are familiar with a question posed at the beginning of most quests – will you be a warrior, relying on your sword arm to win battles, or a mage who exchanges physical prowess for mystic power? In Mahokenshi, you can choose both! Your character is a samurai and a wizard rolled into one, offering the best of both worlds!
Mahokenshi is a turn-based tactical game with a gorgeous environment to explore and hundreds of cards to collect for your arsenal. It's slated to release on 24 January, ensuring 2023 will get off to a great start. In the meantime, try the demo!
Archrebel Tactics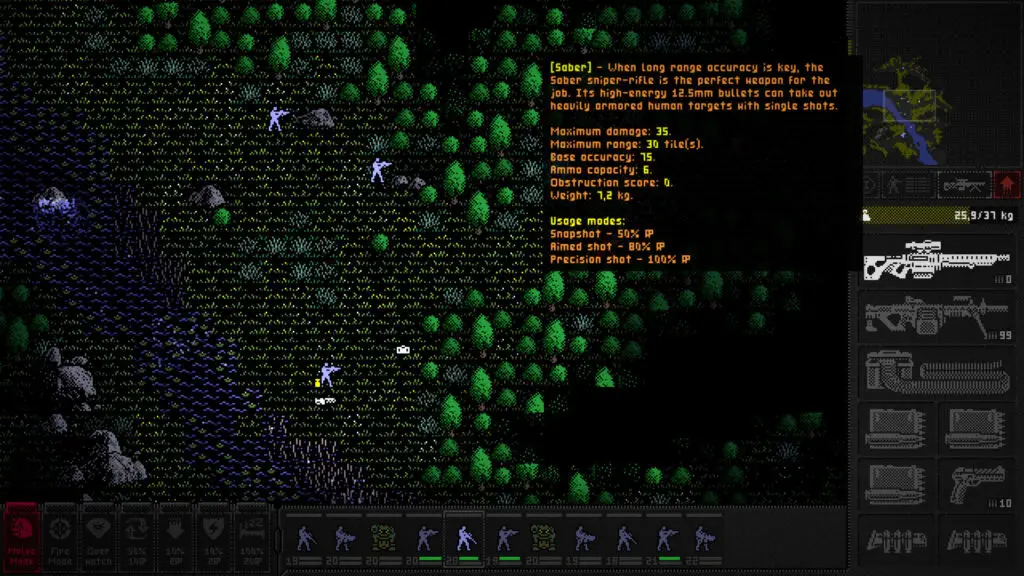 Most of our readers probably won't remember 1986's Rebelstar, a tactical game that was ahead of its time. That's fine, though, because modern gamers will soon be able to play Archrebel Tactics, which captures the retro feel of the venerable classic.
Commanding a small, persistent squad with (optional) permadeath, you'll be tasked with retaking an offworld colony from a mysterious usurper. Destructible environments allow for some creative strategies, and there's even a random mission generator once you're done with the main campaign! There's no release date announced yet, but we can't wait to see the devs' hard work pay off.
Wishlist Archrebel Tactics on Steam
Nemire
Nemire lets players take control of a pixelated necromancer and their small band of undead warriors, slowly but surely conquering the world of the living! The game features grid-based battles with cover as well as persistent units – the longer your shambling minions last, the more powerful they'll become in future missions!
Nemire's comparatively simple appearance hides some impressive spells, from splitting fireballs to chain lightning and more. If you like XCOM or Fire Emblem, this is one indie game that's worth checking out when it releases early in 2023.
Quasimorphosis
This top-down tactical RPG puts players in the boots of a space mercenary, blasting their way through abandoned colonies, overrun stations, and infected research facilities. Death is all but assured (it's a roguelike, after all) but if you're able to find rare data drives you can upload your consciousness to a clone and keep your abilities for the next time around.
Quasimorphosis promises fast-paced turn-based battles in a galaxy full of secrets to uncover. There's a demo available, and the full release is listed as coming soon.
Wishlist Quasimorphosis on Steam
Zoria: Age of Shattering
If you've logged hundreds of hours on games like Divinity: Original Sin or Pathfinder: Wrath Of The Righteous, then Zoria could be your next big adventure. This tactical CRPG has a brand-new fantasy world to explore and unique characters to level up. You even get to build a castle to serve as your base of operations!
The free demo of Zoria provides a taste of the epic quest that's on the way. The full game is expected to launch in 2023.
Wishlist Zoria: Age Of Shattering on Steam
Homicidal All-Stars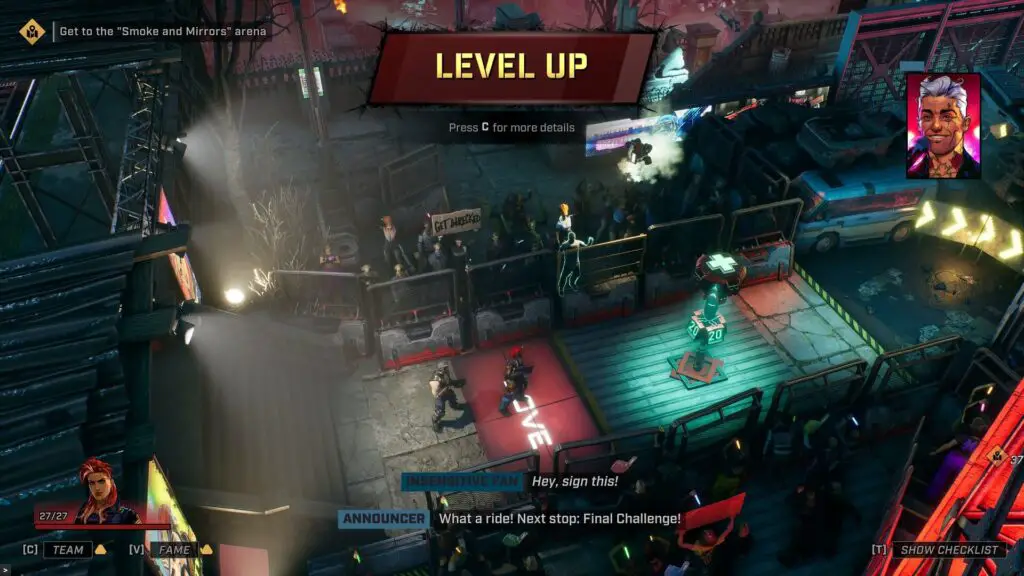 XCOM-like games often feature honorable soldiers fighting for a cause greater than themselves. Homicidal All-Stars is not one of these games. Survival is the only thing that matters for your team, trapped on a blood-soaked reality show. The tactical battles are tense and thrilling, and the game's visuals bring its over-the-top setting to life.
If you're looking for a tactical challenge once you've finished Marvel's Midnight Suns, the demo for Homicidal All-Stars should provide a fun change of pace. There's no release date listed, but hopefully we'll get to experience the full extent of its turn-based mayhem in 2023.
Wishlist Homicidal All-Stars on Steam
Zodiac Legion
Zodiac Legion offers hex-grid combat and visuals that evoke classic PC games. If you liked Tactics Ogre Reborn, this early-access title is a great indie pick. Controlling the environment's destructible terrain is just as important as dealing damage, and you'll be able to use spells to create or destroy barriers on your path to glory!
Right now Zodiac Legion is only available as a demo. It's expected to enter early access in the near future, though no date has yet been announced.
Wishlist Zodiac Legion on Steam
Cyber Knights: Flashpoint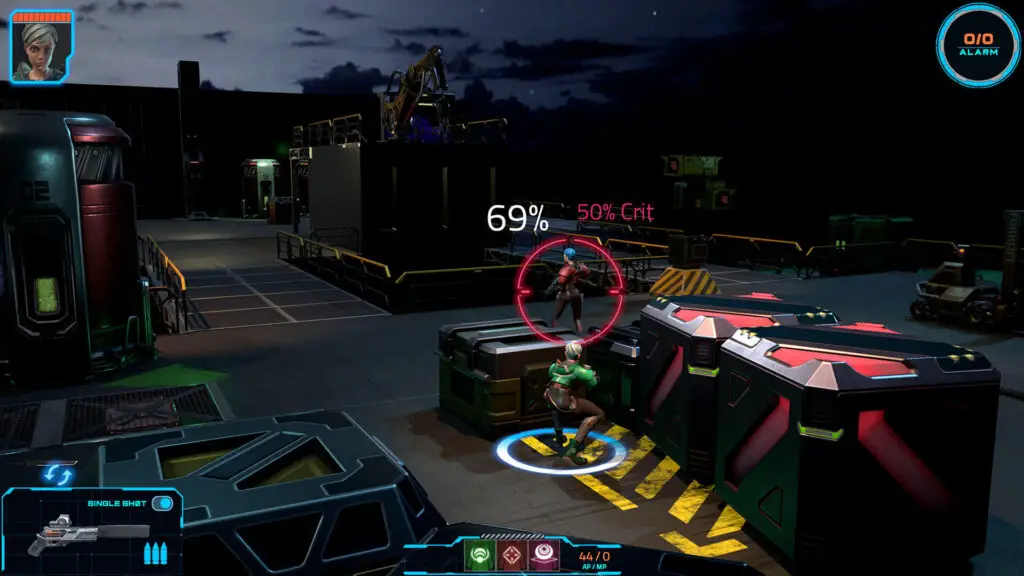 Everyone loves a good heist, so Cyber Knights should provide plenty of high-stakes thievery. With tactical action and an endless supply of cyberpunk gadgets, this is a perfect choice for fans of Shadowrun and similar titles.
Cyber Knights would be exciting enough based on the action alone, but it also features interwoven stories between your squad members. We can't wait to see how it all comes together when the game launches in early 2023.
Wishlist Cyber Knights on Steam
Railroads & Catacombs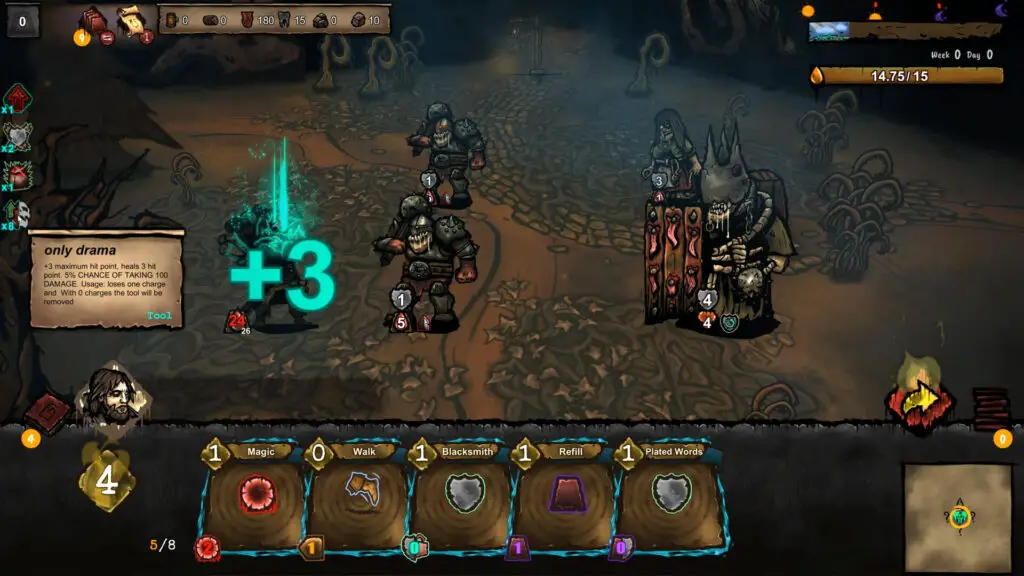 Part Battle Brothers, part Darkest Dungeon, and part Slay The Spire, Railroads & Catacombs is a unique dungeon crawler from solo developer Felipe Aullo. Armed with your deck, you'll delve catacombs filled with unsettling creatures in search of loot and upgrades. Once you've cleaned out a dungeon (or you don't dare go deeper), you hop aboard your train and move on to the next one!
The best way to get a feel for Railroads & Catacombs is to try the demo. The main game launches in Q1 of 2023, and we're very curious to see where this train gets off.
Wishlist Railroads & Catacombs on Steam
Untamed Tactics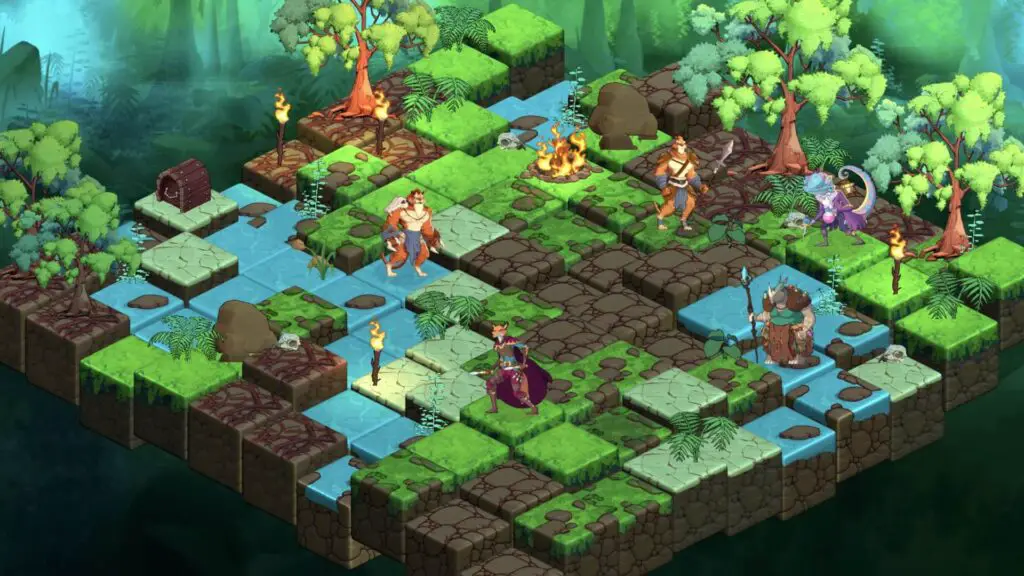 This brightly-colored tactical game looks like it's going to be a delightful blend of action and storytelling. As an aging general recounting tales of his exploits to his grandchildren, you'll follow the career of Greycoat through his memories. The anthropomorphic style lends to the story's whimsical nature, but we suspect this tale won't be all sunshine and rainbows.
If you liked Tactics Ogre, give the demo a try. Chances are, you'll be as excited as we are for Untamed Tactics to launch in Q2 of 2023.
Wishlist Untamed Tactics on Steam
Infested Fortress
Everyone's talking about Dwarf Fortress right now, but that game isn't necessarily for everyone. If you still want to mine mountains and create a fortress full of bearded warriors without having to worry whether your pets will give themselves alcohol poisoning, Infested Fortress could be the game for you!
As you dig further into the mountain to get more materials to expand your castle, you'll need to grow and maintain your population while battling the monsters that lurk in the deep places. You can try the demo right now, and Infested Fortress is expected to enter early access by the end of 2022.
Wishlist Infested Fortress on Steam
dotAGE
This survival game from solo developer Michele Pirovano looks like what would happen if Frostpunk had a sense of humor. As the elder of a pixelated village, you'll direct your people to whether all sorts of apocalyptic events. Even when you fail, the brightly-colored chaos will be good for a laugh!
The demo for dotAGE is certainly worth checking out, and we're excited to see what other terrible fates await our villagers. No release date has been listed, so be sure to wishlist and follow the game for updates!
Wicked Lands
Fantasy and post-apocalypse are two genres that don't often get merged, but Wicked Lands makes a compelling case for why they should. With only a band of peasants to survive the End Times, you'll have to find and use hundreds of weird, wonderful items as you explore.
Between building your village and fighting off monsters, Wicked Lands provides lots of challenges on both the strategic and tactical level. It's currently listed as coming soon, and we can't wait to check it out!
Wishlist Wicked Lands on Steam
Shardpunk: Verminfall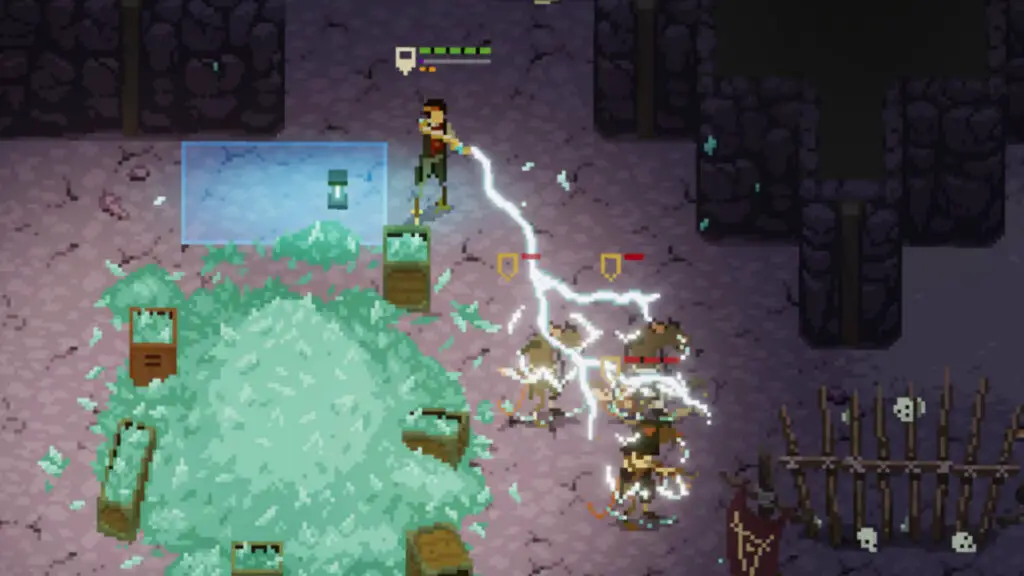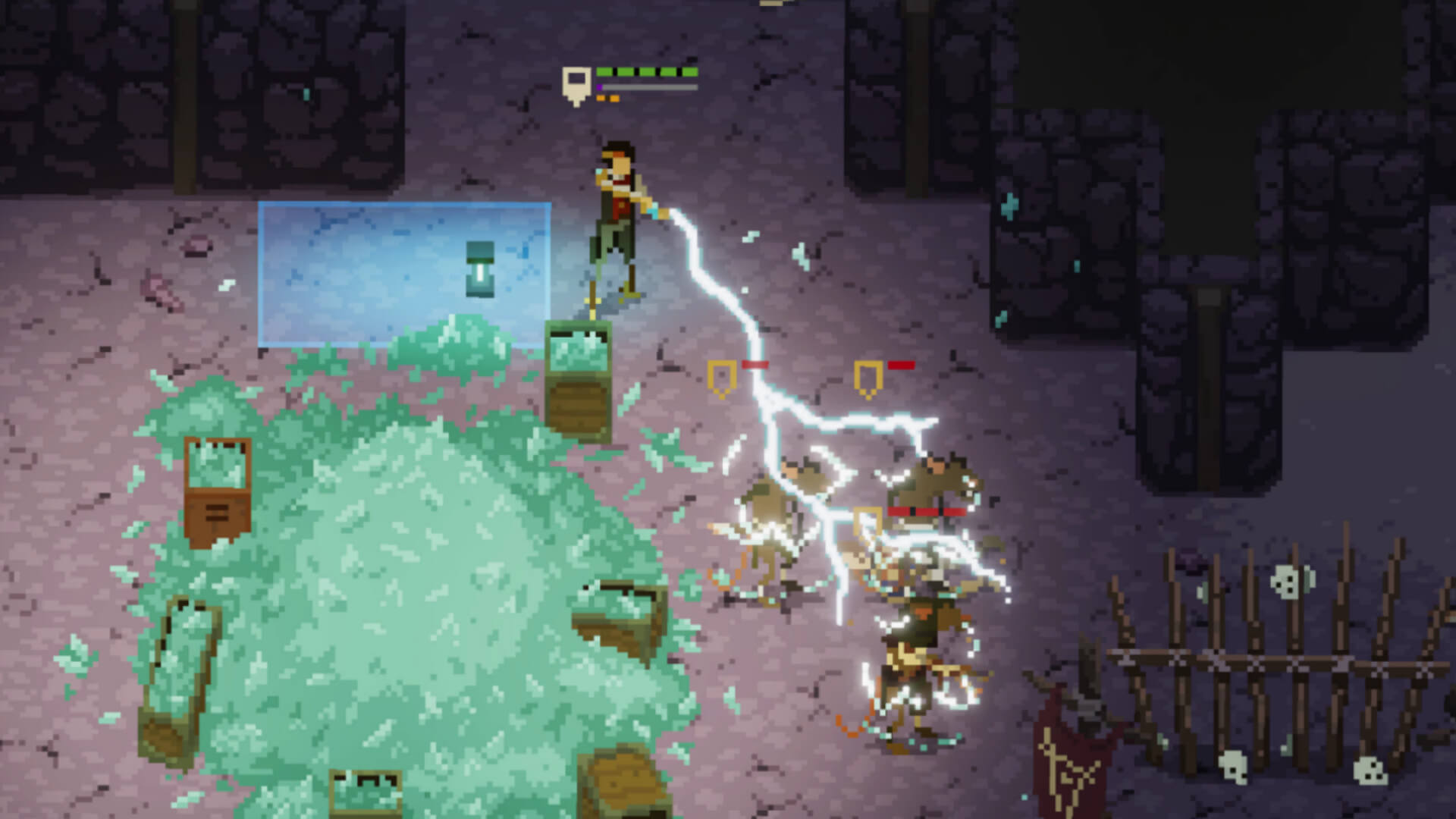 This pixelated survival RPG challenges you to lead a small team through a city overrun by anthropomorphic rats. Resources are scarce, but you'll need to scrape every corner for steampunk weaponry to give you an edge. When the hordes of rats descend, you'll need every advantage you can get!
Shardpunk is a unique spin on survival games. If you liked Dungeon Of The Endless, then this one should be right up your alley. A free demo is available right now, and the full game is expected to release in early 2023.
Wishlist Shardpunk: Verminfall on Steam
Urban Strife
Urban Strife is classic zombie survival in an isometric RPG. Starting with just a single survivor, you'll need to explore the ruins of civilization, finding others to join your settlement and battling hordes of the undead wherever they appear. The entire horde moves and acts at once, so you'll need to take as many of them out as you can during your turns!
Urban Strife looks to have exciting combat, both in melee and at range. You can try the demo right now, and the full game is listed as coming soon.
Wishlist Urban Strife on Steam