We are in October, and it's time to see everything that awaits us, lovers of turn-based games, in the month of Halloween. After digesting (perhaps) Baldur's Gate 3 and Star Field, you might need something new to play, and you couldn't have come at a better time because this month is probably one of the busiest months since I started Turnbasedlovers.
For me, like it's been happening lately, it's a real mess with the day job, and if I'm lucky, I'll only get to try out a few of these titles, and the rest will end up in my wishlist, which is now basically a bottomless pit. This list is meant for you who are luckier, who have more time, and therefore, you'll have a critical mission… have fun for me, too!
Upcoming RPGs and Strategy Games of October 2023
As I said in the opening, this month is impressive. I've collected 23 RPGs, Strategy Games, and Roguelikes with turn-based mechanics to get on PC, Switch, Xbox, and PlayStation in October 2023.
Table of Content
Quasimorph
2 October, 2023
October is the best month for games with creepy, scary vibes, so it's natural that it starts off with Quasimorph. This early access title is a grid-based exploration roguelike that pits you against mutants and demons on top-secret space stations.
If Doom was a top-down RPG, it might look like Quasimorph. You can try the free demo, or jump right into early access, and get your Halloween celebrations off to a bloody start.
Stardander School for Witches
2 October
While visual novels about wizard schools are nothing new, Stardander adds RPG-style battles into the mix. Not only will you find yourself managing relationships and working to pass your classes, but you'll also have to save the world while you're at it!
If you're looking for a relaxed, story-rich game with more gameplay crunch than usual, Startander looks like a great way to chill out as the leaves turn.
Get Startander School For Witches on Steam
The Lamplighters League
3 October
There's nothing quite like a good XCOM-style tactical battles, and The Lamplighters League takes the genre into 1930s pulp adventure. From everything we've seen, it's a natural fit. There's even a real-time stealth phase that gives you a chance to set up your team for an ambush, provided that you can do so without being noticed.
The Lamplighters League is developed by Harebrained Schemes, the same team behind the excellent Shadowrun RPGs and BattleTech. It should be a high point for fans of turn-based games this fall.
Get The Lamplighters League on Steam
Get The Lamplighters League on XBox
Disgaea 7
3 October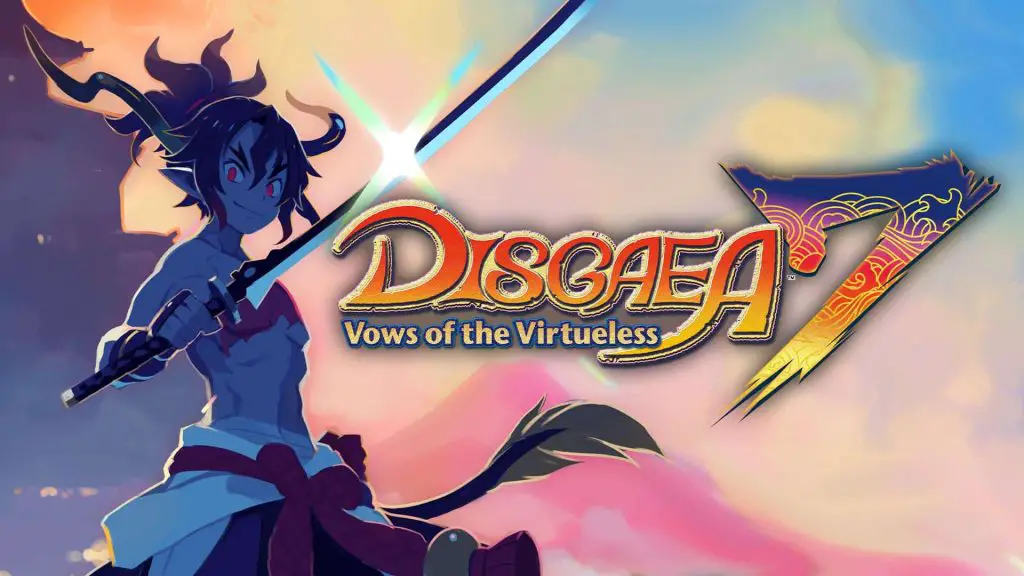 The seventh main entry in the long-running cult favorite series Disgaea is here this month, promising all the weirdness that fans have come to expect. Disgaea 7: Vows of the Virtueless promises even more ways to enhance your party and create unbelievable power combos in a new demonic underworld inspired by feudal Japan.
Like any Disgaea title, you'll never quite know what to expect. There truly is no series like Disgaea, so if you need something strange and wonderful in your life then Vows of the Virtueless is sure to deliver.
Dotage
4 October
We love a good solo project around here, and Dotage is the newest example of the ultimate indie game. In this survival roguelite city builder, you'll build an idyllic Medieval village as the world collapses around you.
Fires, earthquakes, and diseases are just some of the apocalyptic trials your villagers will face, set to modern arrangements of authentic Medieval music. Best of all, Dotage, like turnbasedlovers, is made in Italy!
Heads Will Roll: Reforged
4 October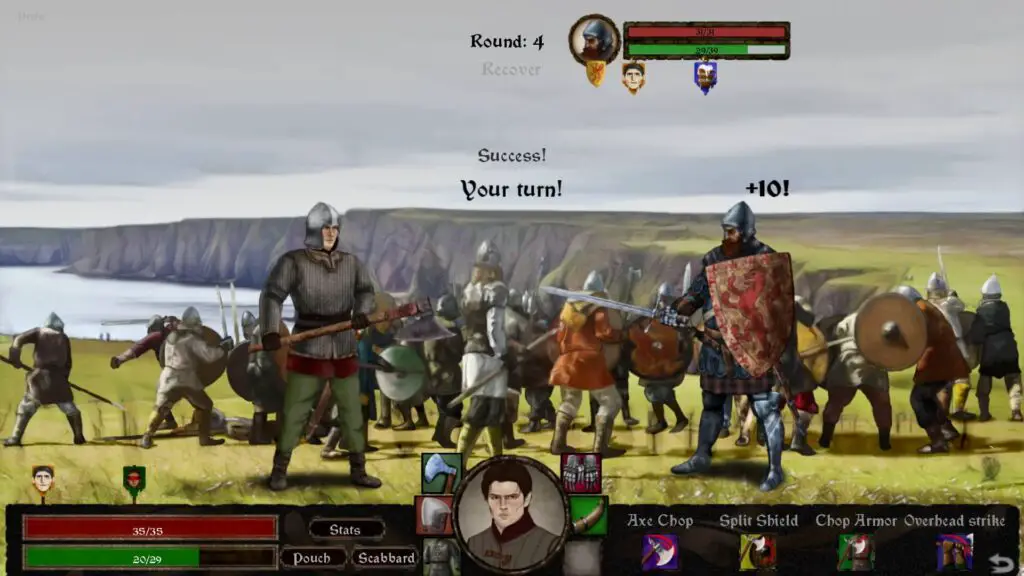 Originally released in 2021, Heads Will Roll blends hardcore permadeath RPG battles with visual-novel style choices. Intrigue, bloodshed, and romance abound in Reforged, which gives the game a full makeover.
Heads Will Roll puts players in the armored boots of a common soldier in the Hundred Years War, thrust into the chance to become a powerful and famous knight. Will you see your name written in the chronicles, or die anonymously on the battlefields of France?
Get Heads Will Roll: Reforged on Steam
Wargroove 2
5 October
Chucklefish's Wargroove was a delightful fantasy take on Advance Wars' gameplay, and we're delighted to see that Wargroove 2 is arriving in October. This time, you'll be taking to the seas to battle pirates and search for hidden treasure!
As you might expect, seaborne units will be an important part of your strategy this time around. Whether you played the first game or this is your first foray into Wargroove, this is a title that SRPG fans will surely want to try.
Asterix & Obelix: Heroes
5 October
The famous comic series has seen a number of video game adaptations over the years, and this time the Gauls are fighting Caesar in a turn-based deck builder! If you're a fan of Asterix & Obelix, you're sure to see your favorite characters in Heroes' extensive roster.
Naturally, Asterix & Obelix: Heroes has a slightly silly, cartoonish style, but the gameplay offers plenty of strategy. Build your team to create a deck that fits each encounter, and you'll prove once again that the Romans are crazy.
Get Asterix & Obelix: Heroes on Steam
Get Asterix & Obelix: Heroes on PlayStation
Front Mission 2: Remake
5 October
If you couldn't get enough classic mecha combat with last fall's Front Mission Remake, there's more on the way! Front Mission 2: Remake takes place twelve years after the previous conflict, and follows three separate stories to give different perspectives on the global crisis.
If you played the original version of Front Mission 2, the remake offers an enhanced soundtrack and more customization options for your Wanzers.
Get Front Mission 2: Remake on Switch
Ooblets
5 October
Switch owners already know how delightful life can be in the land of Oob, and now this cozy life sim with turn-based dance battles is coming to Steam! Stylish, spunky, and silly, Ooblets is a lovely getaway from reality.
You'll get to know the townsfolk, do some light farming, and of course befriend the Ooblets, tiny creatures that love to help almost as much as they love dance-offs. Pour yourself some Pompadoot Juice and enjoy!
Chronicles of Vaeltaja: In Search of the Great Wanderer
10 October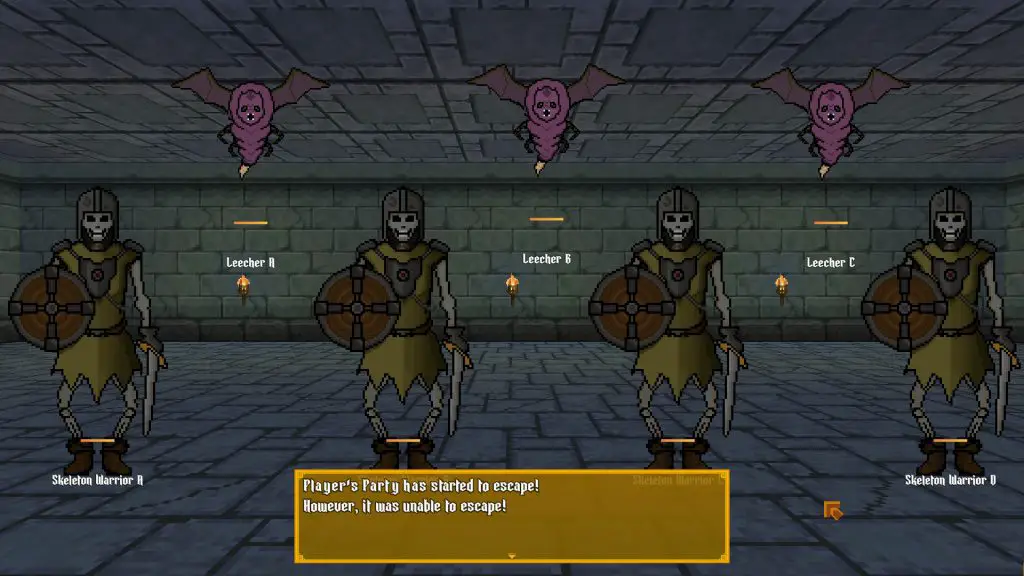 If you fondly remember first-person, party-based RPGs like the classic Might & Magic games, then Chronicles Of Vaeltaja is sure to give you a sense of nostalgia. There are secrets around every corner in the game's hand-crafted world, and that's just in early access – who's to say how much there will be in the final version?
Exploration is truly the name of the game in Vaeltaja; it has no tutorials or cutscenes, so everything is up to you from the moment you start the game.
Get Chronicles Of Vaeltaja: In Search Of The Great Wanderer on Steam
Get Chronicles Of Vaeltaja: In Search Of The Great Wanderer on itch.io
Long Gone Days
October 10
After five years in early access, Long Gone Days is getting its official release. It takes the traditional JRPG formula out of its usual fantasy habitat and puts players in command of a near-future squad of soldiers trying to survive a world war.
If Long Gone Days' early access period was any indication, we're in for some heart-wrenching and hopeful war stories with the full version. Give it a try if you're looking for something different in a familiar package.
Get Long Gone Days on PlayStation
Space Wreck (out of early access)
10 October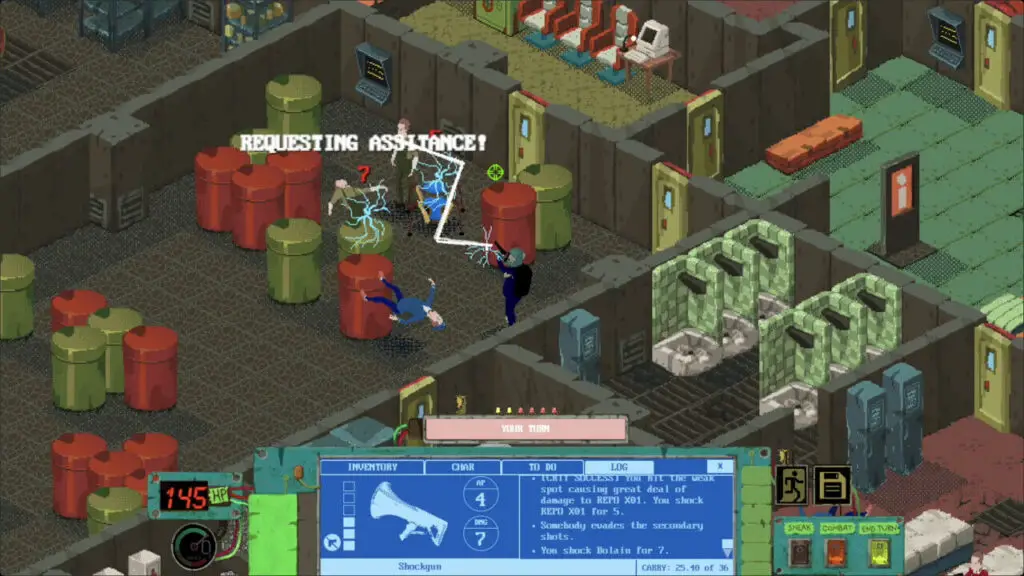 This isometric RPG will bring you back to the days of classic Fallout as you explore a decaying space station in a post-apocalyptic future. Space Wreck is intentionally short, but packs in huge amounts of replay value as you find new and unexpected options and plotlines.
If you played the game in early access, now is the time to come back as the full version launches in October. Give the demo a try and see just how much freedom players have on board the Space Wreck!
Total War: Pharaoh
11 October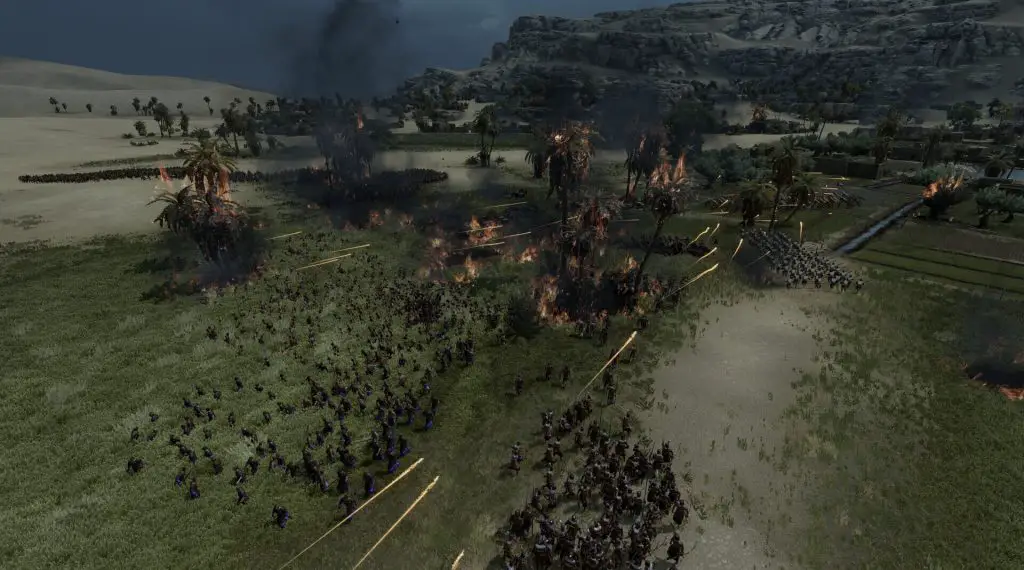 Total War is always a good time for strategy fans, and the newest entry in the series is taking players all the way back to ancient Egypt. Set at the beginning of the Bronze Age Collapse, Pharaoh lets players defend civilization against the tide of the Sea Peoples… or profit from the destruction and build a new empire from the ashes.
Total War: Pharaoh has an infantry focus, with the only real exception being mighty chariots that can smash through enemy formations. You can play as the Egyptians, Canaanites, or Hittites, each with unique gods, leaders, and unit types.
Get Total War: Pharaoh on Steam
Get Total War: Pharaoh on Epic
Mercenaries Saga Games
12 October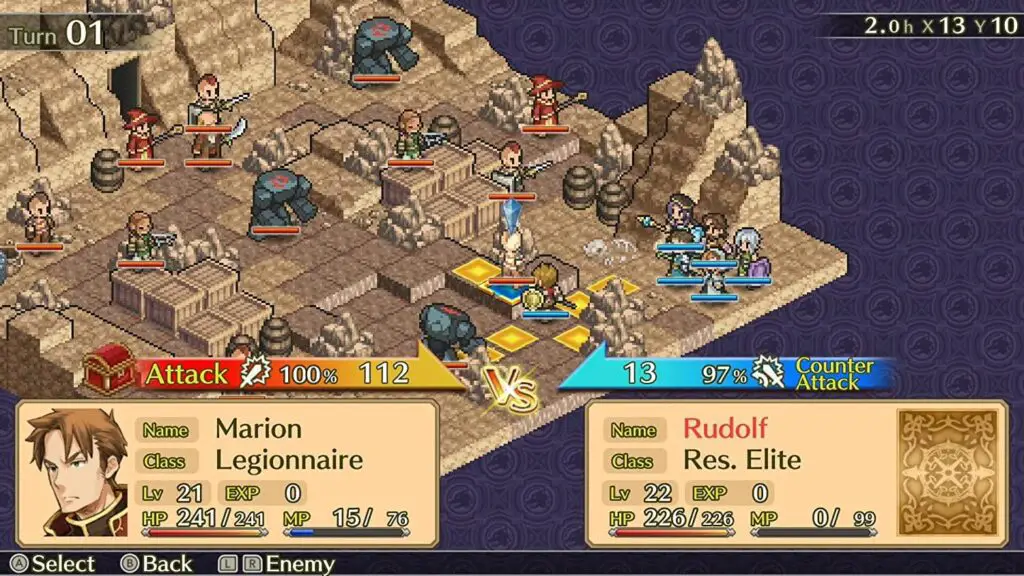 Mercenaries Saga has already garnered a fanbase on the Switch, and now the series is coming to PC! If games like Final Fantasy Tactics and Tactics Ogre are your jam, this pixelated TRPG is definitely worth playing.
While the main trilogy is available in a single product for Switch, Steam users will need to buy each title separately. Mercenaries Wings, a spinoff title, is also available!
Get Mercenaries Saga: Will Of The White Lions on Steam
Get Mercenaries Saga 2: Order Of The Silver Eagle on Steam
Get Mercenaries Saga 3: Gray Wolves Of War on Steam
Get Mercenaries Wings: The False Phoenix on Steam
Cyber Knights: Flashpoint
17 October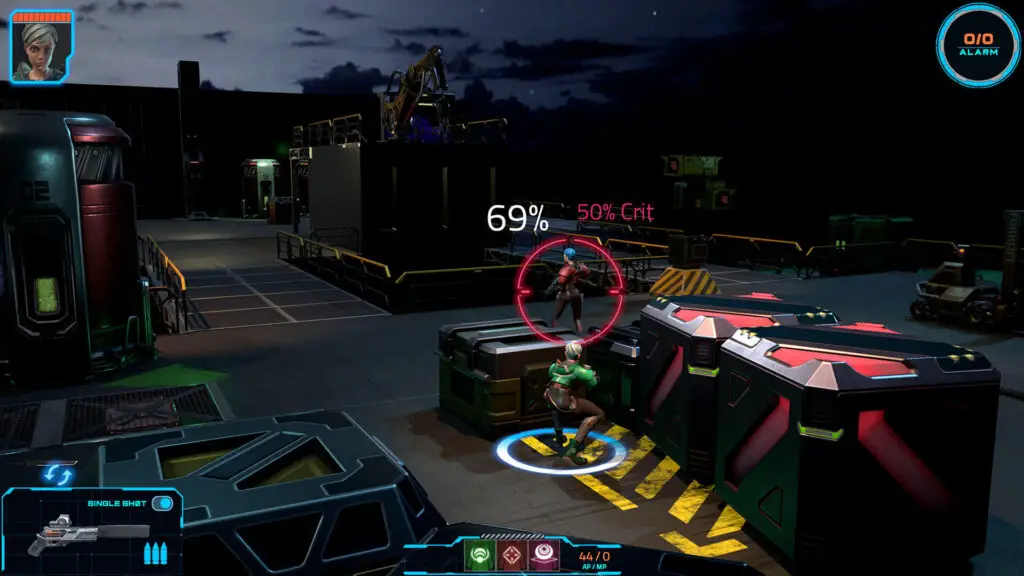 By the time you're finished with The Lamplighters League, it will be time to jump straight into the cyberpunk future with Cyber Knights: Flashpoint. This permadeath tactical RPG lets your squad pull off daring heists, sneaking, hacking, and shooting their way to victory.
Choose your team and your allies carefully, as your decisions will impact each character and faction's story. Flashpoint has been in development for a while, so we're excited to see the final product after all this time.
Get Cyber Knights: Flashpoint on Steam
Hexarchy
19 October
Hexarchy is a unique spin on the 4X genre, adding a deckbuilding element to familiar Civilization-style gameplay. The result is a deep strategy game that really rewards forethought and planning.
Unlike many 4X games, which can take several hours to complete a campaign, Hexarchy pushes you through all the ages of humanity in a tight sixty minutes. This leads to each decision being more consequential, and lets you pack a game into your busy schedule. It's also perfect for multiplayer!
World of Horror (out of early access)
19 October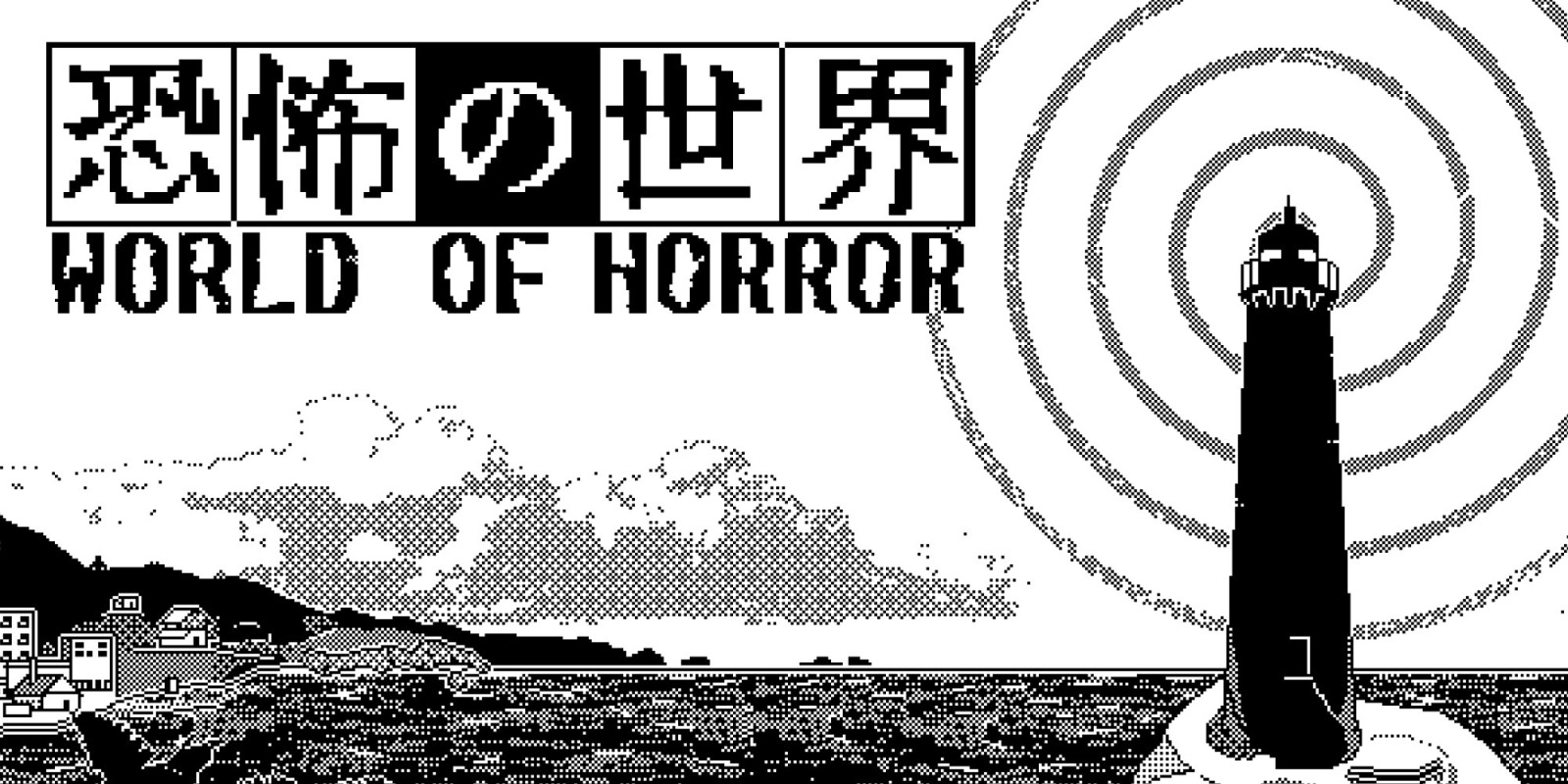 The long journey to 1.0 is finally over for ambitious solo project World Of Horror. If you've been following the game, you know that this retro-inspired Japanese horror roguelike is something special. If this is the first you've heard of it, you're in for a treat.
Solve creepy mysteries as otherworldly forces descend on your seaside town. If you survive enough encounters with the weird and terrifying, you may even be able to stop cosmic evil from consuming the world… at least until your next run. The Switch version is perfect for portable horror!
Get World Of Horror on itch.io
Galactic Civilizations IV: Supernova (Out of Early Access)
19 October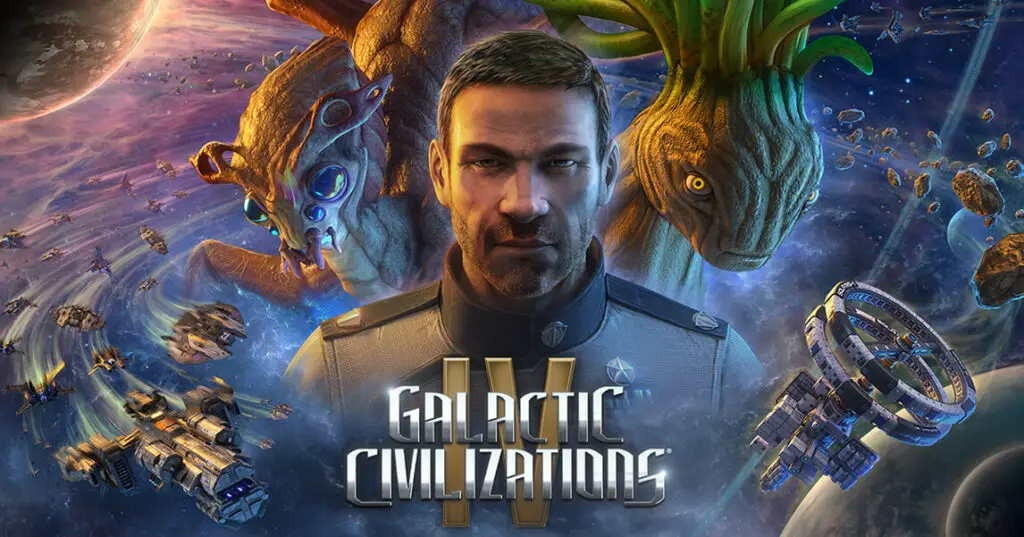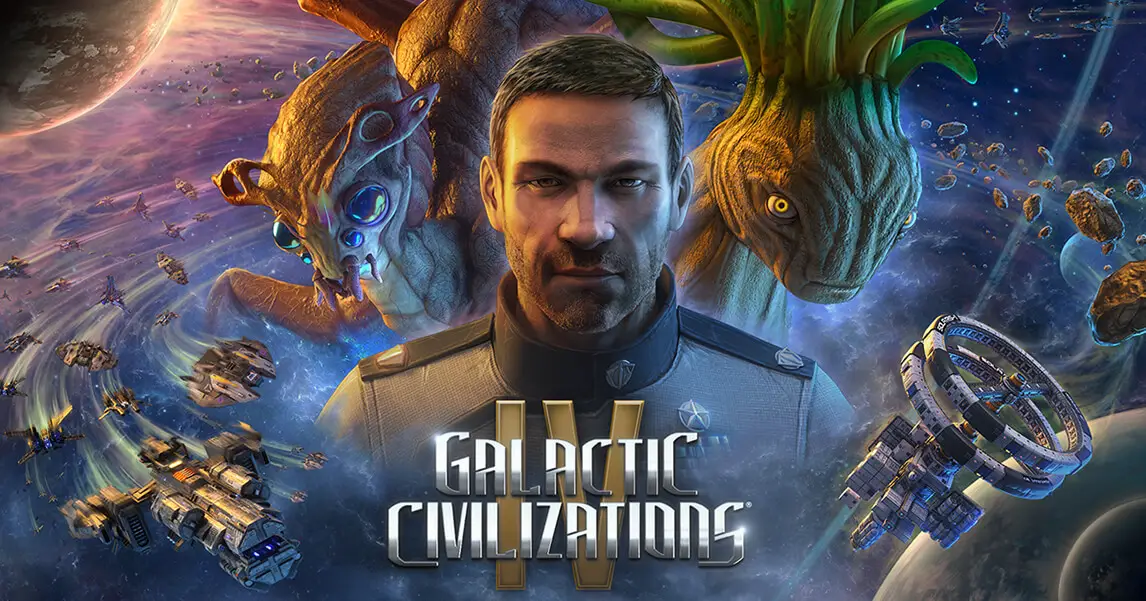 The latest entry in the long-running Galactic Civilizations franchise is leaving early access this month, and it's looking like the best game the series has yet seen. Classic species like the Terrans, Drengin, Yor, and Iconians are all back to vie for galactic dominance.
GalCiv 4 will be adding a bold new system to custom empires. By simply writing about your species and their background, you can get the game's AI to generate your starting stats and abilities! It will even fit your empire into the game's established lore. It's a neat idea, especially for players who like to focus on building a narrative over cold, hard strategy.
Get Galactic Civilizations IV on Steam
Get Galactic Civilizations IV on Epic
Tactic Legends
20 October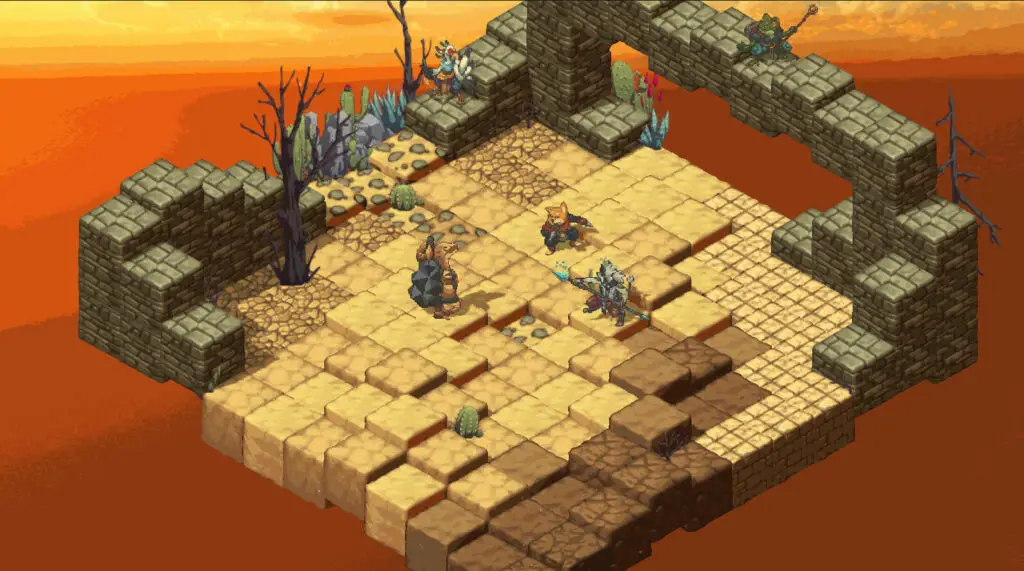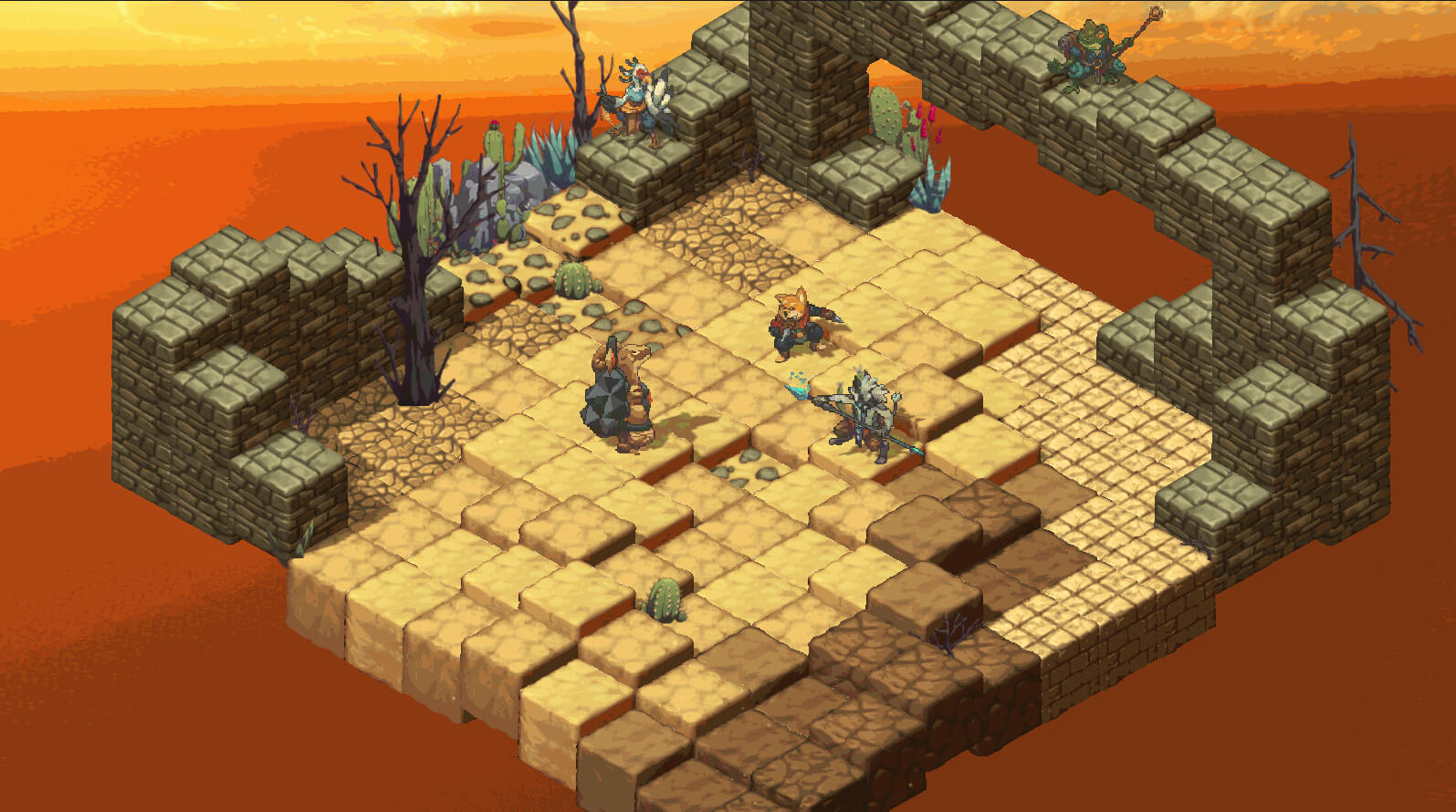 Tactical RPGs seem perfect for multiplayer but most are strictly single-player experiences. We'd never give up our deep storylines of betrayal and battlefield redemption, but wouldn't it be great to know who is truly the best isometric tactician around?
Tactic Legends is a chance to answer that question; this PVP-focused, free-to-play tactical battler lets players pit their team against opponents from around the world and climb the leaderboards.
Dark Envoy (little exception as we talk about an RTWP)
24 October
Occasionally, here at turnbasedlovers we come across a game that isn't technically turn-based, but is close enough and so appealing that we decide to cover it anyway. Dark Envoy is one such game. This real-time-with-pause RPG offers both single-player and online co-op, letting you and a friend battle your way through the game's fantasy world.
Making use of cover and outsmarting the enemy AI are both core parts of the gameplay, but the standout mechanic is hand-drawing glyphs with your mouse to cast spells. It's not a new idea, but it's a fun one that we always enjoy seeing.
BattleCakes
26 October
This cute and cozy RPG takes place in a world inhabited by pastries; as a heroic cupcake, you can befriend or battle your foes. BattleCakes has a lot of choice in spite of its simple appearance, giving players of all ages create the sweet story that they want.
If you were charmed by Ooblets, BattleCakes might be right up your alley.
Reverse: 1999
October 26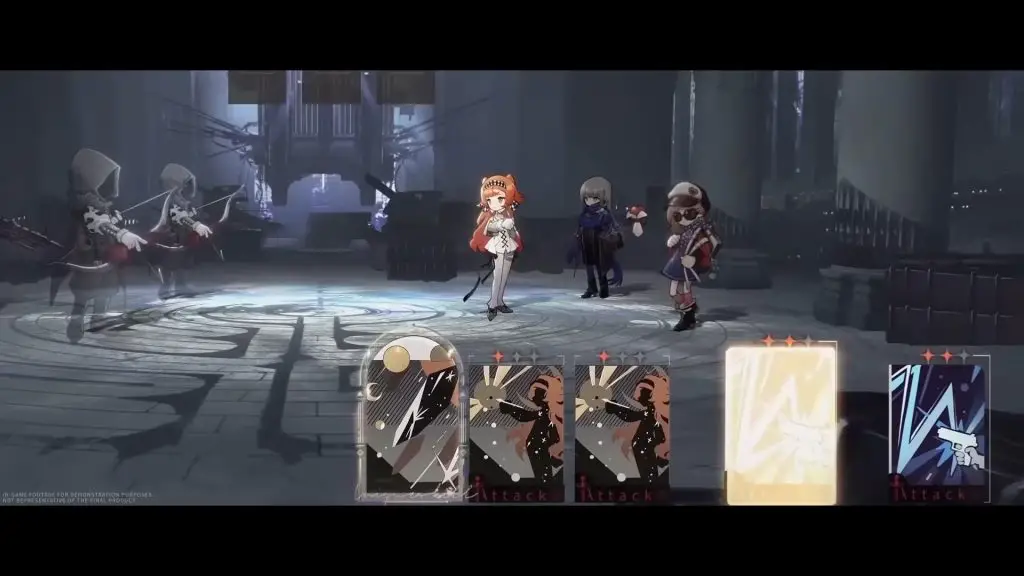 It takes a lot for a mobile gacha game to stand out from the pack, but Reverse: 1999 looks like it could have the panache to pull it off. Casting players in the role of the Timekeeper, it presents a world where time has been reversed, creating alternate histories that need righting.
If you're looking for a new mobile game to while away the hours, Reverse: 1999 seems to have lots of potential. They're running a pre-registration campaign, so the more players that sign up, the more rewards everybody gets at launch!
Pre-Register for Reverse: 1999 on Google Play
Pre-Register for Reverse: 1999 on The App Store
Here's all the best that October 2023 is serving up in the world of RPGs, Strategy, and Roguelike with turn-based mechanics. Sure, we might've missed a cool release here and there, and who knows, more might get announced in the coming days. But with this huge pile of titles, you're gonna be busy for a while!
In the meantime, please do me a favor. First, check out the video version of this article below. Then, come hang with us on Twitter and Discord server to chat about turn-based games. See You next time. Ciao!