Turn-Based RPG Homage to PC Golden Era is now live on Kickstarter
Wizard Rune 1, described as a new-age turn-based RPG, has officially launched its Kickstarter campaign. Developed by Alexander, a long-time Dungeon Master, game writer, and Minnesota musician, this game promises to bring a fresh and immersive experience to RPG enthusiasts.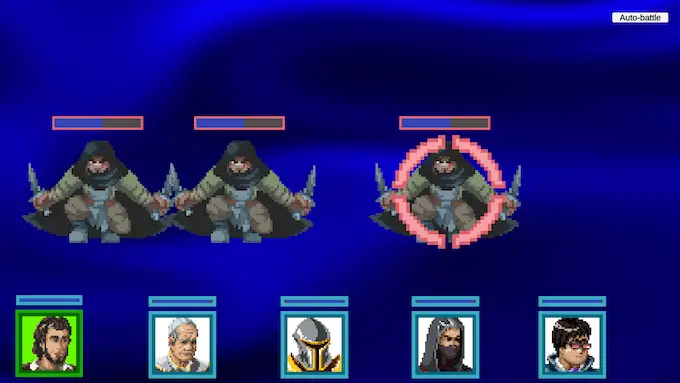 About Wizard Rune 1
Set against a backdrop where a dark wizard has kidnapped the princess, players are called upon by the king to step forward and confront the evil magic menace. Wizard Rune 1 is an homage to the golden era of PC gaming, offering players a chance to traverse through exciting dungeons, mysterious wizard towers, and enchanting forests.
The game boasts a unique approach to turn-based RPGs. Every playthrough promises a different experience with randomized sets in each area and dungeon. This ensures players encounter different rooms, treasures, and bosses with each new game. The game also features nonlinear progression, allowing players to choose their own path, whether it's diving into perilous dungeons or exploring the vast landscapes.
Key Features of Wizard Rune 1:
3 Hero Classes: Players can choose from Knight, Blade, & Arbiter to lead their party.
9 Unique Characters: Swap in/out to create a personalized party.
Dynamic Battles: Engage in both random overworld battles and touch-based area battles.
Expansive World: The game rewards exploration with secret magic, weapons, and items scattered throughout.
Party Dynamics: Each party member brings a unique play style and perspective, offering different insights and strategies for the journey.
Challenging Gameplay: Players will face powerful bosses, with some encounters offering non-violent resolutions.
Nvidia 3D Vision Support: Experience the game in 3D for an even more immersive experience.
The Kickstarter Campaign
The Kickstarter campaign aims to raise $60,000, with backers receiving various rewards based on their pledge amount. Early supporters can secure a pre-release download code for just $15. Other rewards include in-game items like the Knight Sword and exclusive access to game content.
The game is set to offer a free demo in Fall 2023, with the full release scheduled for January 2025. Below the Announcement Trailer.