Empire of Sin, the strategy game from Romero Games and Paradox Interactive, puts you at the heart of the ruthless criminal underworld of 1920s Prohibition-era Chicago. It's up to you to hustle, charm and intimidate your way to the top of the pile and do whatever it takes to stay there. This character-driven game puts players smack dab in the glitz and glamor of roaring 20s all while having them work behind the scenes in the gritty underbelly of organized crime.
Gameplay
Build A Crime Empire: Raise your criminal empire from the ground up by establishing rackets in your neighborhood (be it speakeasies, breweries, brothels, union skimming, protection rackets, or casinos) and recruiting a team of loyal mobsters to make your mark on the streets. Once you make a name for yourself, expand your influence by taking over rival territory and adding more ventures to your repertoire.
Explore a Living, Breathing City: Take to the streets of vibrant 1920s Chicago and its distinct neighborhoods, such as Little Italy or West Loop, with real historical landmarks and events. Interact with a full cast of over 60 living, breathing characters with backgrounds that inform how they react to what you or other characters do. Each recruitable character has traits and relationships that significantly affect gameplay and vice versa. Schmooze, coerce, seduce, threaten, or kill them to get your way.
Defend and Expand Territory: If it comes to blows, hypothetically of course, and your posse needs to send a message, face off in brutal turn-based combat. Recruit your goons strategically to build strong chemistry within your crew to maximize combat damage and help secure your hold on the city.
Wield Your Influence: Make and break alliances, bribe cops, and trade on the black market to gain an edge and expand the influence of your crime family. But always keep your enemies close and ensure you have a mole on the inside and eyes everywhere.
Dominate the Neighborhood: Whether you make it to the top with violence, business smarts, or city-wide notoriety, there are a number of ways to become King or Queen of Chicago. With various starting conditions and constantly changing crew dynamics, no two playthroughs will ever be the same.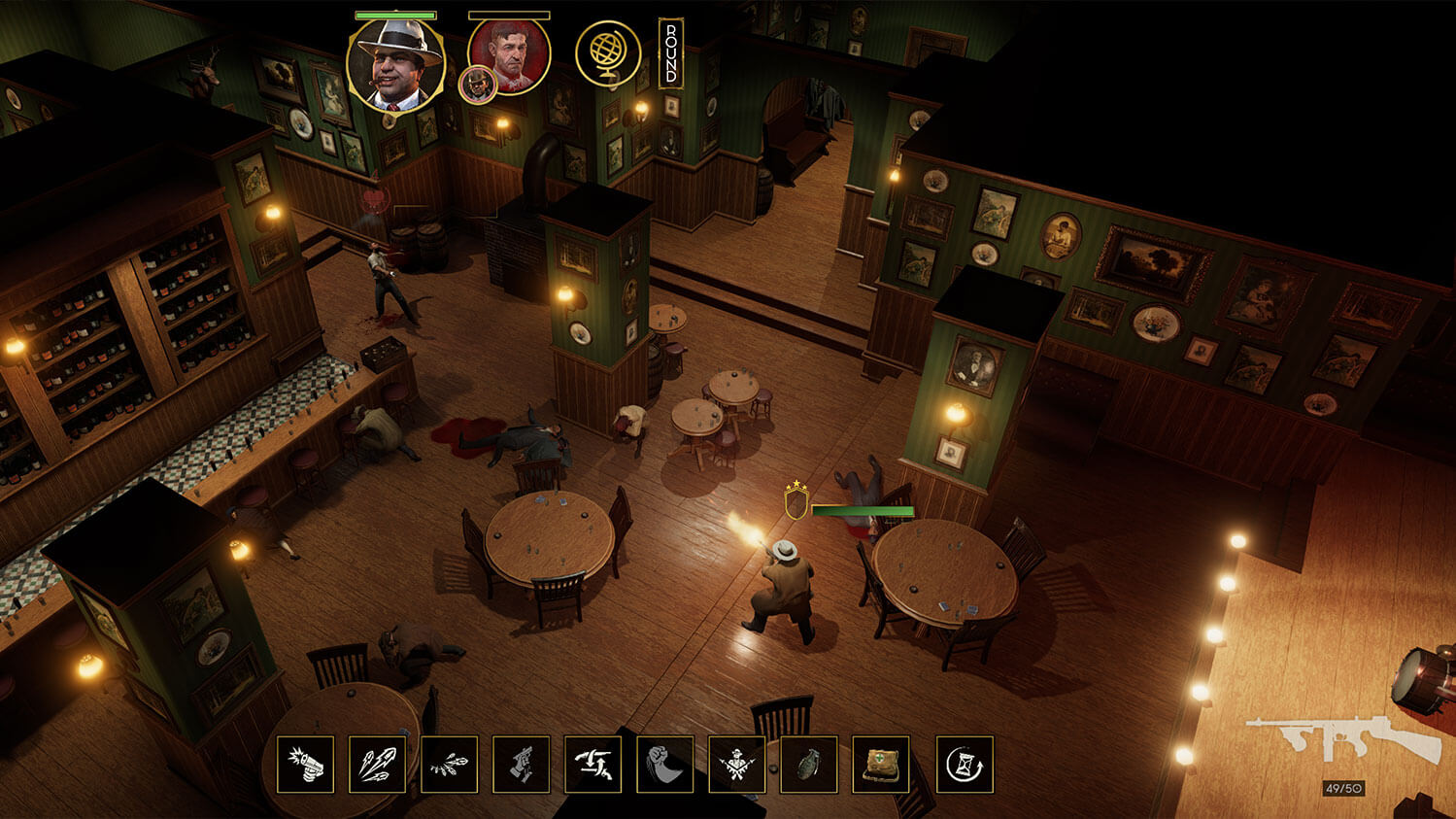 About Developer
Romero Games Ltd. is an independent Irish studio made up of a veterans of the video game world, namely John Romero (Quake, Wolfenstein 3D, DOOM, DOOM II, Heretic, Hexen, Quake and so much more) and his wife Brenda Romero, also her for many years in the video game industry as a game designer, working in the past on titles such as Wizardry and Jagged Alliance.
Release date & platforms
Empire of Sin is scheduled for the spring of 2020 on PC, PS4, XBOX ONE and Nintendo SWITCH.
Discover new amazing turn-based games with our overviews.