We are approaching the end of the year and therefore we are starting to prepare this list for the most promising turn-based titles coming out for 2020. In the list, we include strategic, tactical, RPG as long as there is the turn-based component.
The titles in the list are in random order and include triple-A games and indie projects that have at least 2020 or TBA as the release date. As with all our lists, they will always be updated with new upcoming turn-based games. Just under the title, you can see the last update date.
For each game, you will find the developer's name, release date, reference sites (official website, stores) video trailers taken from our YouTube channel (by clicking on the game image), description, and links to related articles.
If you want to help us keep the list updated or if you are a developer and you think your game should be on this list, just leave a comment or contact us via email or twitter. So, let's start with our upcoming turn-based strategy RPG of 2020
The Iron Oath
Curious Panda Games | TBD | Official Website | Steam Page
One of the titles that we most await. We follow him from the beginning and we can't wait to try it. Delightful 2d pixel graphics and lots of original ideas. THE IRON OATH is a turn-based game set in a dark fantasy world where the main component is the tactics and management of the guild in a dynamic world that varies according to our choices. Learn more
Empire of Sin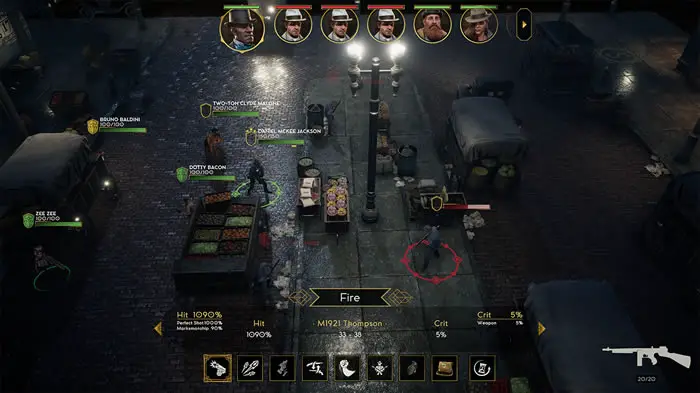 Romero Games Ltd | Spring 2020 | Official website | Steam page
A strategic one. We play as one of the various Bosses available and launch ourselves to conquer the city of Chicago in the 1920s. Here is the official website. Learn more
Phantom Brigade
Brace Yourself Games | TBD | Official Website | Steam page
Actually not a strategic turn-based but a mix of turns and real-time. We are really curious to see how everything works.
Realms Beyond: Ashes of the Fallen
Ceres Games | TBA 2020 | Official website | Steam page
After the great success of the Kickstarter campaign, Realms Beyond will arrive in 2020, but without a specific date. It is a Fantasy RPG where we can guide up to 6 characters at the same time and explore the world freely.
Darkest Dungeon 2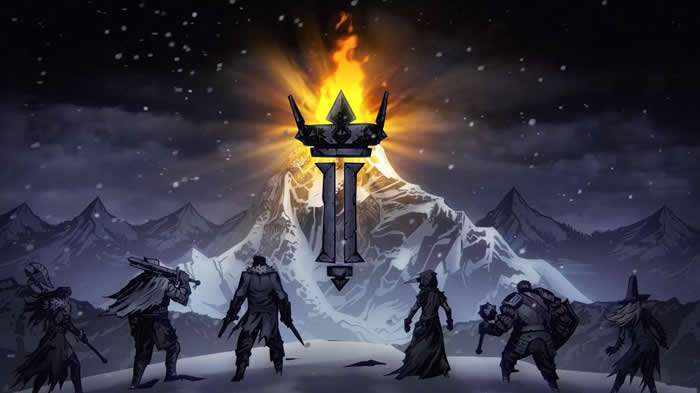 Red Hook Studios | TBA | Official website |
There is no need for presentations for the new Red Hook Studios chapter. Unfortunately, the info is still few and we don't know what the news could be. We look forward to learning more.
Sacred Fire
Poetic Studio | TBA | Official website
Sacred Fire is a narrative RPG in which your humanity and emotions impact your fight for survival and inner freedom. Inspired by ancient Caledonia, the story follows a group of resistance fighters and their rise to power. Learn more
End State
Iron Sight LTD | TBA | Official website | Steam page
A turn-based tactical game inspired by games such as Xcom and Jagged Alliance. But it is from the latter that he takes more inspiration and that from the first screenshots reminds me a lot of Jagged Alliance 2. Could it be the real successor of the Jagged Alliance that we are all waiting for? Learn more
Wizards of Unica
CarbonLaser games | TBA | Official website
When turn-based combats are combined with roguelike elements, puzzles, and spells, Wizards of Unica comes out. Learn more
Homefall
Steven Kaule | TBA | Official website
Homefall is a tactical turn-based game with light rpg elements. Set in a post-apocalyptic science-fiction scenario. Featuring four characters, a squad of scavengers, supported by the last bastion of humanity.
Land of Arxox
Advent RPG | TBD | Official website | Steam page
Explore the 8-Biomes of Arxox. Live the life of a Dwarf, Elf, or Human folk hero. Hunt. Fish. Master spell runes of the ancients and defeat a powerful Arch Villain. Learn more
Path of Thalanos
Roman Dammer | TBA | Steam page
Path of Thalanos is a roguelike dungeon crawler with a rich random item and skill system. Encounter many random generated events, shrines, traps and enemies. Build your hero and find out how deep you can go into the dungeon. Each run is unique.
RelicMerge
FunnerSoft, LLC | TBA | Official website | Steam page
It's a turn-based, strategic, party building, RPG. Sort of like a Deck Builder, sort of like an Action RPG.
Shore Unknown
Vallynne | Q1 2020 | Official website | Steam page
A promising low-poly turn-based tactical RPG with an innovative gridless battle system. A tactical combat system with great potential and deep and mature story that is shaped according to our choices, these are the pillars on which Shore Unknown is based. Learn more
Terran Shield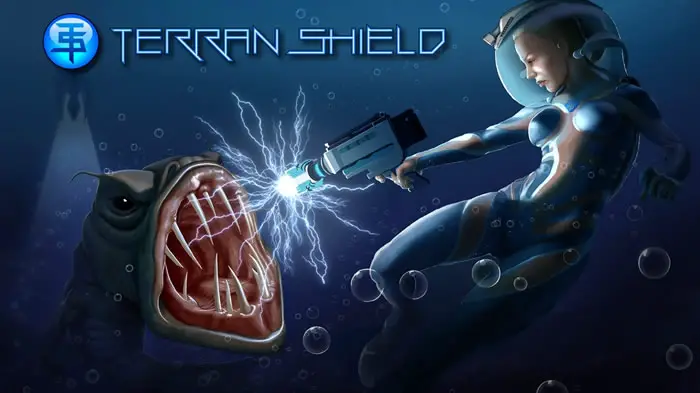 Zamolxis Entertainment Studios | TBA 2020 | Official website
Terran Shield is a turn-based strategy game developed in the same vein as X-COM and Jagged Alliance. Terran Shield has been designed as a strategy game that will test the player's ability to adapt, plan and reflect on their own actions. Learn more
The Protagonist: EX-1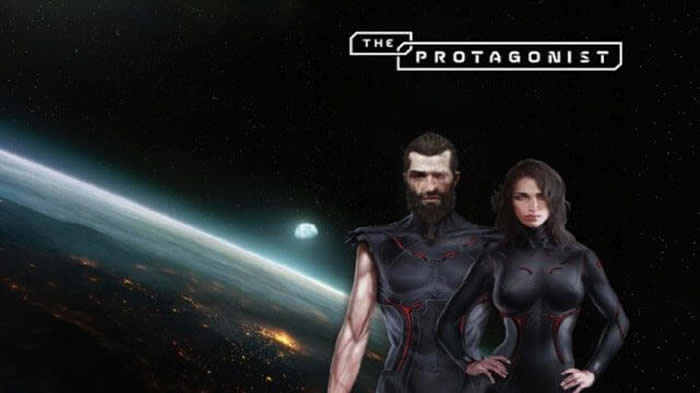 3Mind Games | TBD 2020 | Official website | Steam page
A new Sci-Fi Turn-based game developing by 3MIND GAMES. An interesting mixing of XCOM, MASS EFFECT and DIVINITY. The game is inspired by XCOM regarding the combat-phase. They are turn-based with an Initiative and Action Points System (I.A.P.S.) The combat is focusing on a melee system, with combo, defense movements and more. Learn more. Learn more
Skald: Against the Black Priory
SCAPE-IT | TBA | Official website
A classic, turn-based RPG set in a dark and gritty fantasy universe full of tragic heroes, violent deaths and eldritch horror. Learn more
Small Saga
Jeremy Noghani | TBA | Kickstarter page | Itch.io page
Small Saga is a turn-based RPG from a mouse-eye perspective. Venture into the labyrinthine sewers beneath Kings Cross station. Use a lost thimble as your helmet and a discarded scalpel as your spear. Befriend a lute-strumming dwarf hamster. Incite a prison riot and overthrow an oppressive squirrel regime. Clash with rodents, bugs, snakes, owls, and perhaps even the gods themselves.
Space Wreck
Pahris Entertainment SIA | 28 Feb 2020 | Steam page
A passenger shuttle is damaged after the pirate attack and you must find replacement parts on a nearby derelict space ship. — Intentionally short hardcore role-playing game that borrows as much as possible from best isometric RPGs (Fallout, Fallout 2, Arcanum).
We are the Caretakers
Heart Shaped Games LLC | TBA | Official website | Store page
Inspired afro-futurist turn-based strategy RPG developed by Heart Shaped Games where we lead a group of a high-tech organization to protect the planet. The game introduces players to an original sci-fi universe with nuanced societies, deep mysteries, layered management challenges, and escalating conflicts that have no easy or absolute solutions. Our 10 Turns Interview with the developer
The Last Spell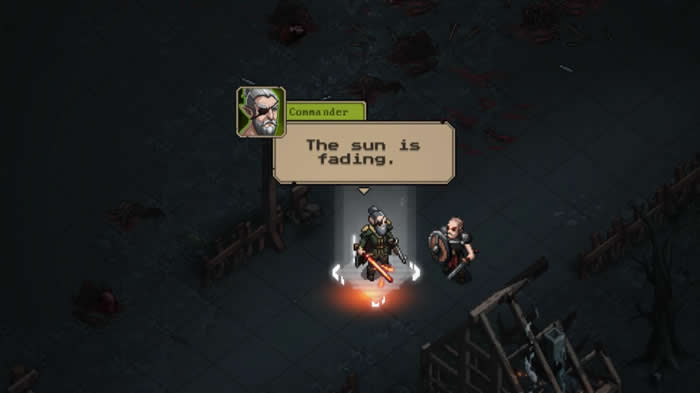 CCCP | TBA 2020 | Official website | Steam page
The Last Spell is a turn-based tactical RPG immersed in roguelite mechanics in which you lead a team of hardened heroes to defend the last bastion of humanity against hordes of monsters. Learn more
Xenonauts 2
Goldhawk Interactive | TBA | Official website | Steam page
Take control of a clandestine organization battling an alien invasion in this deep and challenging strategy game – can you hold humanity together long enough to end the extraterrestrial threat forever?
SYNSTASIS
Transhumanoid | TBA | Official website | Steam page
SYNSTASIS is a turn-based cyberpunk RPG with tactical elements, set in a post-libertarian future where governments have been deemed irrelevant and 90% of humanity live in megacities run entirely by corporations.
Tactical Breach Wizards
Suspicious Developments | TBA | Steam page
Tactical Breach Wizards is a small-scale, turn-based tactics game where you play a team of wizards in modern-day tactical gear, breaching and clearing rooms full of armed hostiles by making clever use of interesting spells. It's still in early development, so everything about it might change!
Tale of Ronin
Dead Mage | TBA | Official website
Live as a ronin, survive the consequences of your choices in a dynamic world of turmoil and violence featuring turn-based combats. An RPG game about camaraderie and betrayal, about war and peace, and above all honor, coming to PC and consoles. Learn more
The Hand of Merlin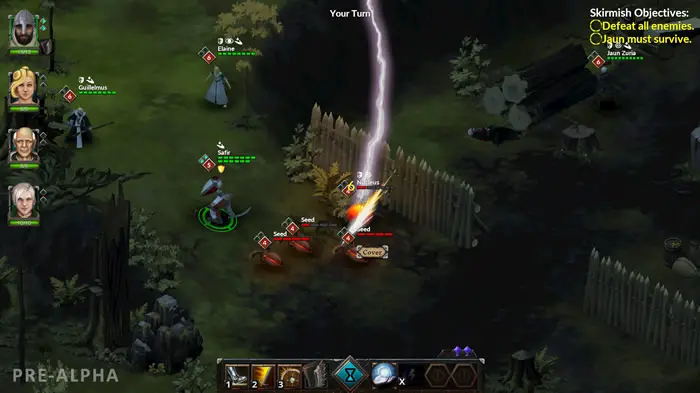 Room-C Games, Croteam | Q4 2020 | Official website | Steam page
The Hand of Merlin by CroTeam is a turn-based rogue-lite RPG in which Arthurian legend clashes with sci-fi horror.
Cris Tales
Dreams Uncorporated and SYCK | TBD 2020 | Official website | Steam page
A love letter to classic JRPGs like Chrono Trigger, Final Fantasy VI, Valkyrie Profile, and modern classics like Bravely Default and Persona 5. The possibility of moving in time, between past and future to change the course of events and also to overturn the results of a battle. Here is our gameplay video while here you'll find our overview.
Talespire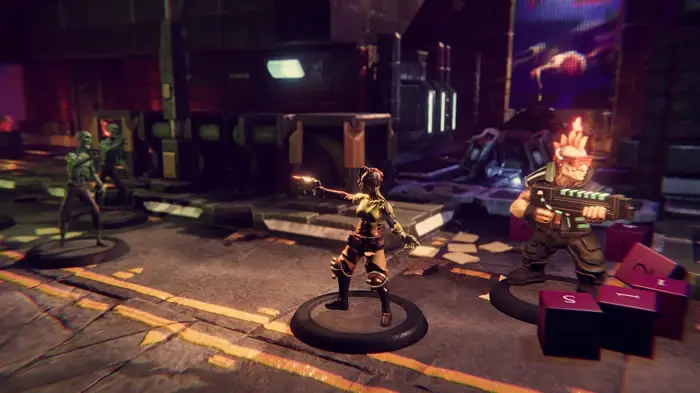 Bouncyrock Entertainment | TBA | Official website
TaleSpire is an online, digital, graphical way of playing classic P&P Role-playing games with your friends. As a DM, build your campaign in-game and invite your players for sessions. To your left you can watch one of our streams to see for yourself.
Terra Randoma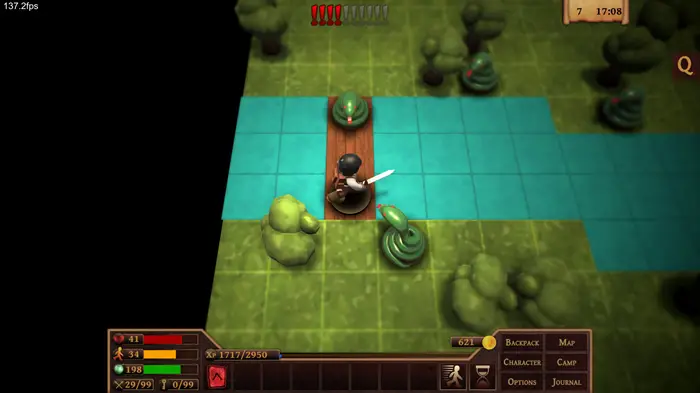 Deniz K. | TBA 2020 | Official website | Steam page
Terra Randoma is a turn-based tactical roguelike RPG with a fluent combat system. You live the life of an adventurer in a procedurally generated open world full of curiosities. Your actions affect the world and your story emerges as you play. Learn more
The Monster Breeder
Fantasy Creations | TBD 2020 | Steam page
Turn-based fantasy game. Manage your monster-breeding enterprise. Tame and breed monsters, train warriors and mages, forge them into battle teams, and send them to the arena to fight for gold and glory.
King's Bounty II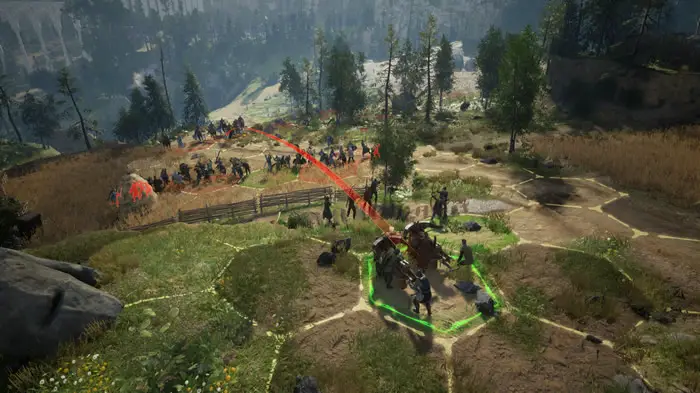 1C Entertainment | TBD 2020 | Official website | Steam page
The King's Bounty turn-based tactics series returns with King's Bounty 2! In addition to the tactical depth, fans expect from its combat, immerse yourself in the fantasy world of Antara with a whole new, non-linear narrative and deep RPG mechanics that give weight to your every decision.
Ragtag Crew
Hardlane Studio | Q4 2020 | Steam page
Help your team of adventurers make it through a deadly desert and find the treasures of a lost civilization. Navigate a randomly generated map, make tough choices based on text events, and take part in fiendishly difficult turn-based battles.
Colony Ship: A Post-Earth Role Playing Game
Iron Tower Studio | Fall 2020 | Official website | Steam page
From Dungeon Rats and Age of Decadence developer, comes a promising isometric turn-based RPG, this time set in space, on a ship en route to colonizing a distant planet. Learn more
The Way of Wrath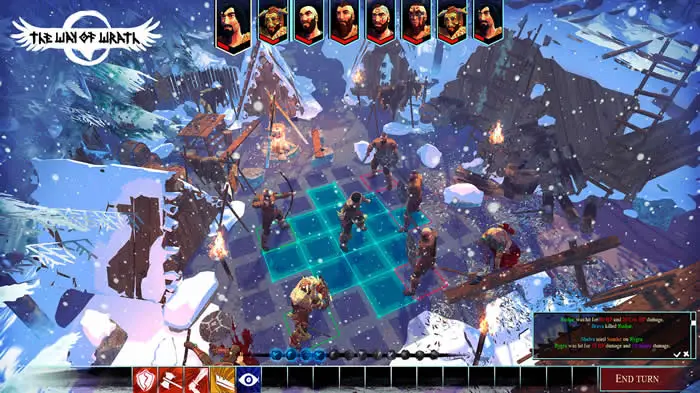 Animmal | TBD 2020 | Steam page
Starving, cold, hunted for days. You have clawed your way out of jaws of death and found shelter in the ruins of an old fort. Nowhere to run now. Fight or Die. The Way of Wrath is a story-driven, turn-based, tactical RPG.
Angon: The Grim Age
SublimeGStudio | TBA | Indie DB
Enter into the journey that leads the world to chaos and misery, exploring unique places on the wasted land of Eradon. Take decisions that can shape the destiny of the people, battle on turn-based old rpg style and immerse yourself in the rich and deep lore with unique npcs that actually cares with your actions. The people of Hellstad waits for your arrival.
Archmage Rises
Defiance Game Studio | TBA | Official website | Steam page
Experience the freedom normally only found in a tabletop RPG. Empowered with magic, you will create your own story, and experience real consequences from the decisions you make. Will you be the world's savior . . . or its destroyer? The choice is yours.
Auto Fire
Vertigames | Early Access 2020 | Official website | Steam page
Engage in classic car combat in a tactical RPG that roams across outlaw lands in a world where drivers are worshiped like celebrities. Salvage equipment and cars and build the sexiest, deadliest ride. Work for a corp, haul cargo, fight in the combat arena or become a savior. The choice is yours.
Dark Drive
Select Start | TBD 2020 | Steam page
Dark Drive 2D, a retro-graphic game with mixes many different genres, including RPG, Rouge-lite, Turn-Based and a distinct breathtaking fighting system.
Dungeons of Everchange
Dark Gnosis | TBA | Official website
In Dungeons of Everchange you take a role of a lonely hero, who tries to descend into unknown depths of twisted mazes of Everchange to kill ultimate tyrant Belphegore. There is no written documentation or maps of survivors who dared to enter the mazes and escaped alive, at least no rumors match what you can found down there. Except one: mazes are always different, walls and corridors change, and utmost horrors of every size and shape lurk in dark, waiting for its next prey.
Get in the Car, Loser!
Love Conquers All Games | TBD 2020 | Official website | Steam page
Inspired by choice-driven visual novels, and a battle system influenced by classic and modern JRPGs. WILL YOU STAND AND FIGHT IN THE FACE OF EVIL?
Songs of Conquest
Lavapotion | TBA | Official website
An RPG inspired by Heroes of Might and Magic and Total War developed by the talented Lavapotions. In the game, we will have to manage the buildings, the troops and the commanders who will go to war in turn-based battles.
Void Eclipse
Tau Ceti Studios | May 2020 | Official website
Void Eclipse is a new blend of tactical card battler and immersive sci-fi story RPG. You'll be challenged by turn-based strategic combat, where you choose how to evolve your character and military with interesting abilities. Learn more
Urban Strife
Take a pinch of Jagged Alliance & Xcom, put hordes of zombies, mix well and you'll have Urban Strife, a very promising isometric turn-based RPG. Our interview with the developer.
HUMANKIND
Amplitude Studios | TBA | Official website | Steam Page
HUMANKIND is Amplitude Studios' magnum opus, a Historical Strategy game where YOU will re-write the entire narrative of humankind – a convergence of culture, history, and values that allows you to create a civilization that is as unique as you are. HOW FAR WILL YOU PUSH HUMANKIND?
Alliance of the Sacred Suns
KatHawk Studios, LLC |Early Access Q1 2020 | Steam page
A millennia in the future, humanity is scattered and broken, forced to flee from a diabolical alien species that obliterated Earth and hunts humanity to this day. In this revolutionary 4X/Grand Strategy game, you are the last Emperor of the Celestial Empire.
Gamedec
Anshar Studios | TBA | Steam page | Official website
Something similar to Disco Elysium. As a private detective, it's your job to solve crimes inside virtual worlds. What decisions will you make in a world where child slavery is a F2P game, where murder over a game-clan dispute is an every-day reality? Who will you become in the XXII century?
Ruined King: A League of Legends Story
Airship Syndicate | TBA | Official website
Ruined King is developed by Airship Syndicate (Battle Chaser, Darksiders Genesis) and it will be a story-driven turn-based RPG set in the world of League of Legends.
In The Dark Crystal: Age of Resistance Tactics, you will lead a fledgling resistance of Gelfling against their oppressive overlords, the Skeksis, across more than 50 unique turn-based tactics RPG battles.
Shardpunk: Verminfall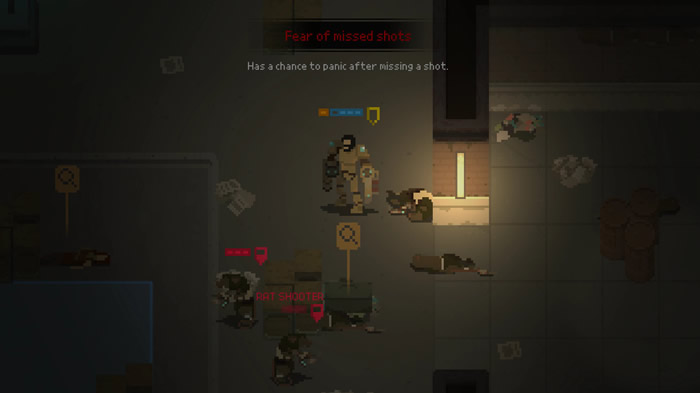 Slawomir Bryk | TBA | Steam page
Shardpunk: Verminfall, promising tactical turn-based strategy game developed by Slawomir Bryk inspired by X-Com and Darkest Dungeon. Learn more
Bright Red Skies
Mark Viola | TBA | Steam Page
Bright Red Skies is a story-driven post-apocalyptic tactical turn-based JRPG where you make decisions that affect the story.
Liege
Coda Games | TBA | Official website
Liege is a JRPG with tactical turn-based battles. The gameplay focuses on strategic placement of units and movement, and is inspired by games like FF Tactics, Fire Emblem, and chess. Like chess, combat in Liege is designed to be easy to learn, difficult to master.
Project Witchstone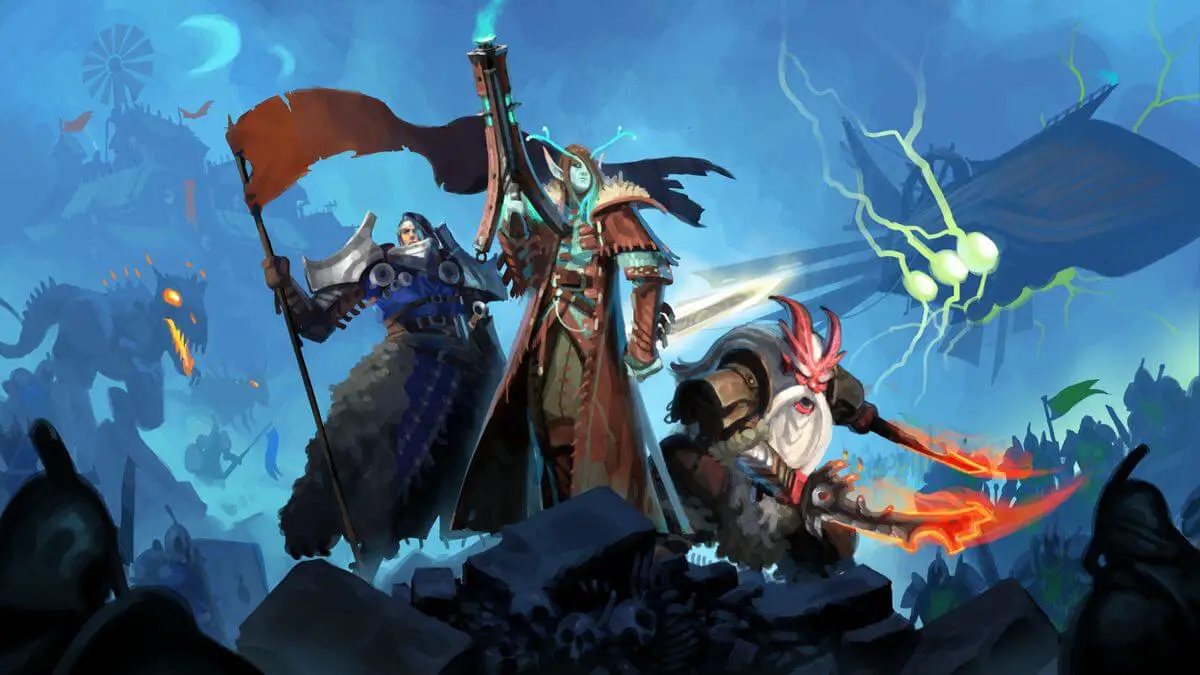 Spearhead Games | TBA | Official website | Steam page
From indie developer Spearhead Games, comes a promising turn-based sandbox RPG which takes shape according to the choices we make in the game. Read my overview
Black Book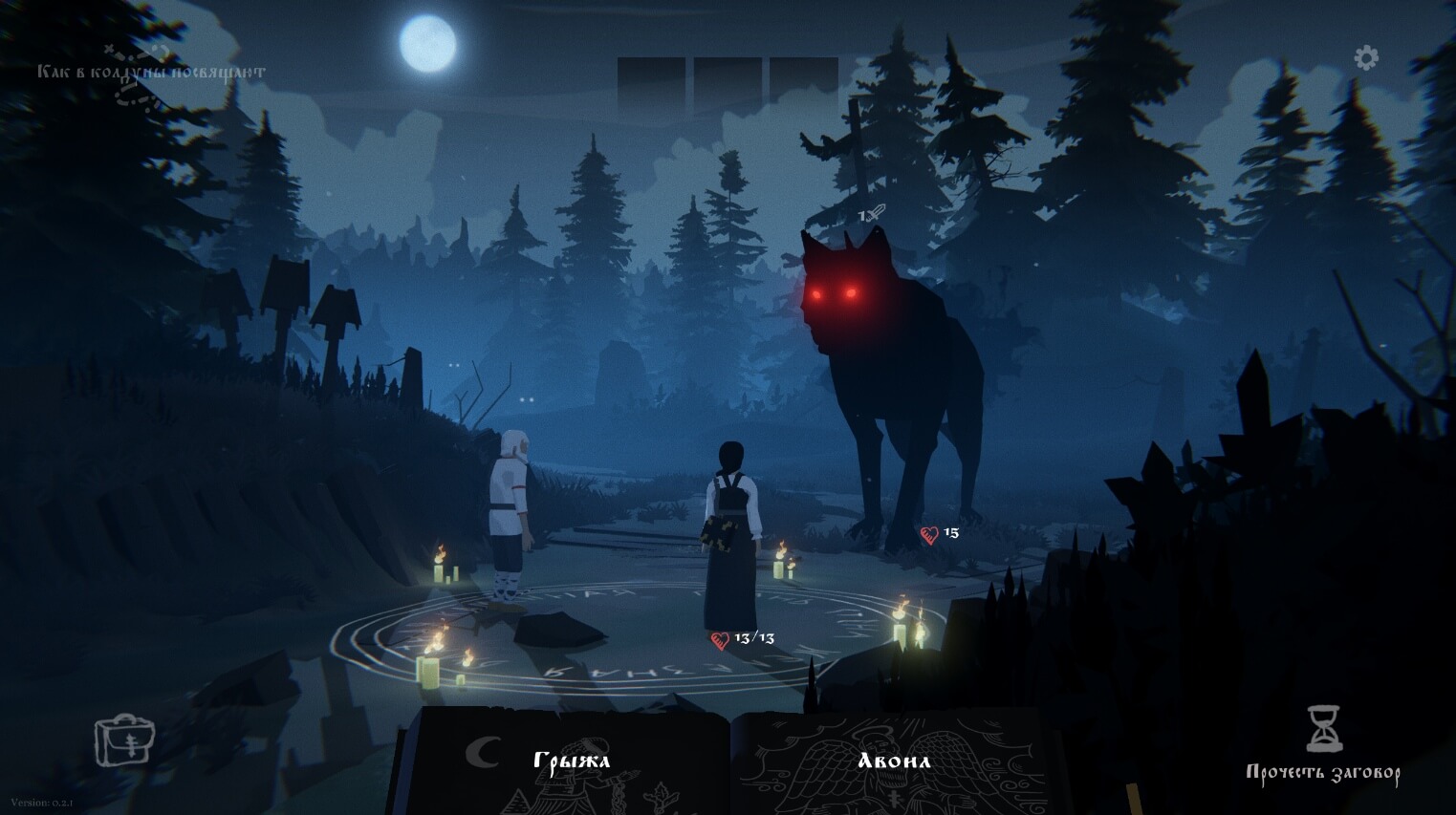 Morteshka | TBA | Official website | Steam page
Go through the Slavic Myths in this dark turn-based Rpg that mix adventures point and click elements with card mechanics. Read the overview
Coromon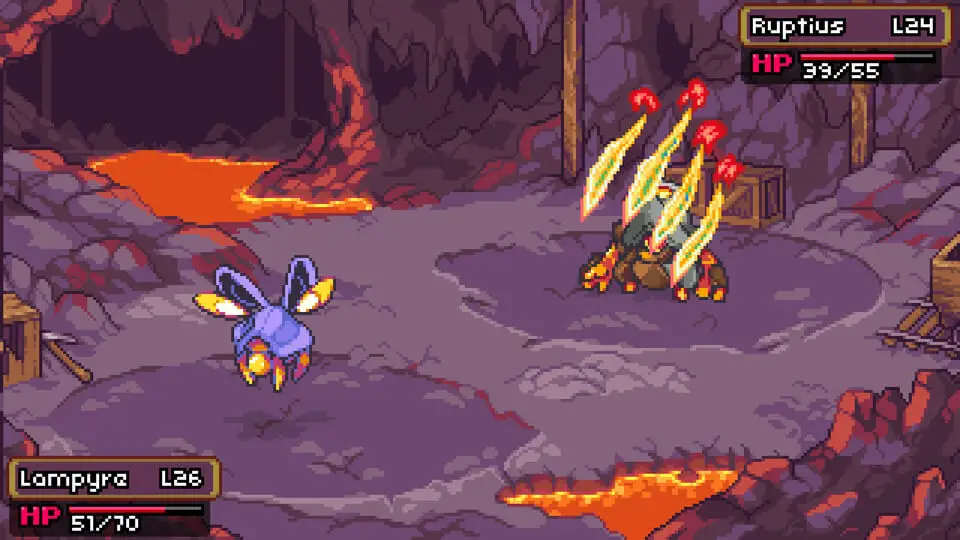 TRAGsoft | TBA | Official website | Steam page
I if you like Pokemons, you must be excited about Coromon. Coromon is a modern monster taming game with retro pixel art that brings an immersive storyline, strategic turn-based combat and challenging puzzles to a classic genre.
Ultimate Adom: Caverns of Chaos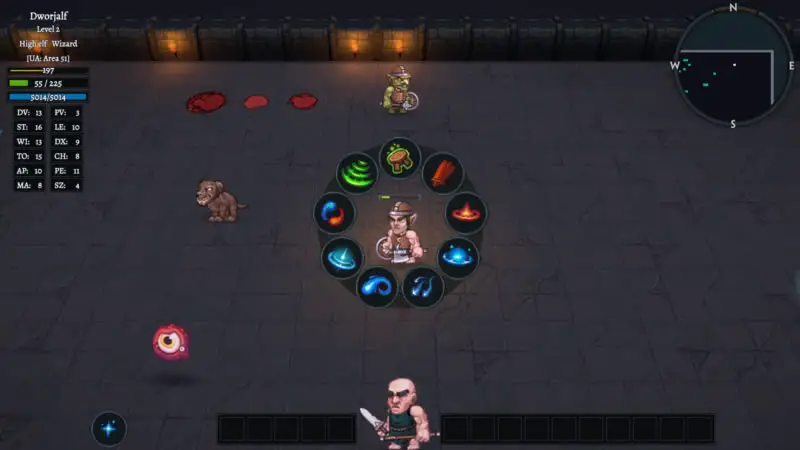 Thomas Biskup | TBA | Official website
Pick up your blade, prepare your spells, check your daggers and ready your bow, for you are about to enter the ominous Caverns of Chaos. Choose your allegiance carefully, for nothing less than the fate of the world depends on your actions and your success or failure.
Project Haven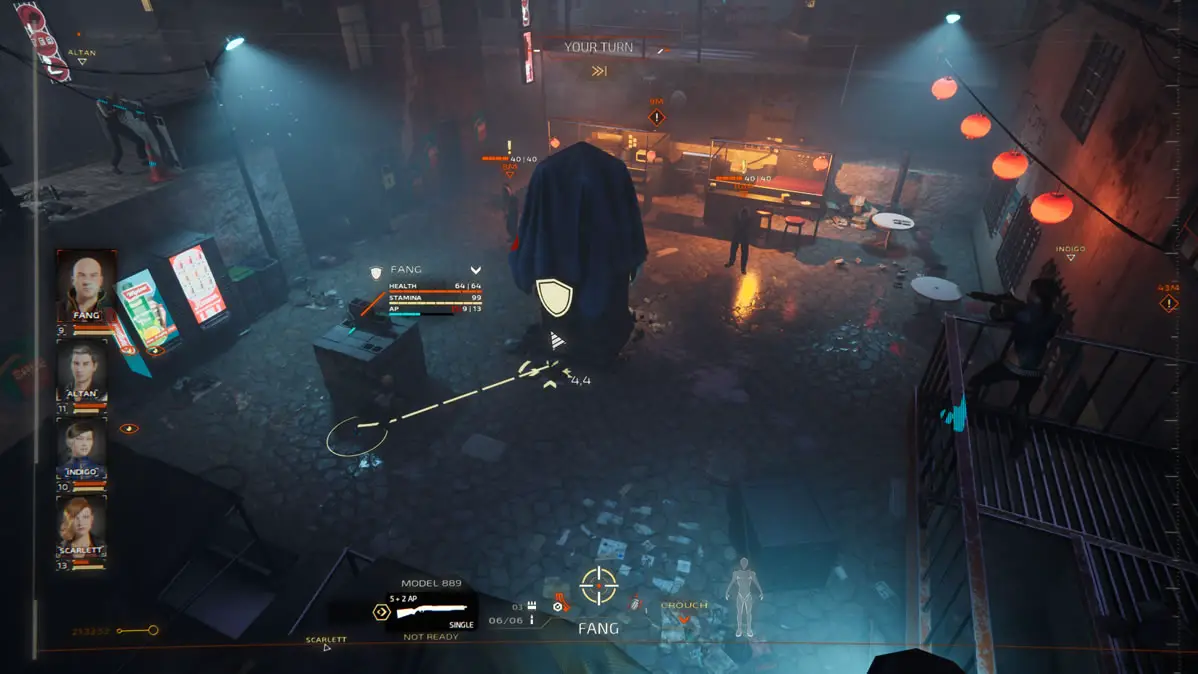 Foresight Games | TBA | Official website | Steam page
A tactical turn-based RPG, with a gritty story for a mature audience. You command the Steel Dragons, a mercenary outfit fighting for survival in the harsh, urban near-future that is Haven City. Read the overview
Hypergalaxy Squad
LevenLiu | TBA | Steam page
"Hyper Galaxy Squad" is a Sci-fi turn-based tactical game.In the 24th century, with the application of FTL technology, the human colony spread throughout the galaxy.You accepted the request of the Galaxy Republic to perform a dangerous mission.
Archaelund
4 Dimension Games | Fall 2020 | Steam page
Explore a vast open world and crawl through dungeons in first person, then fight tactical turn-based battles from a top-down perspective. Guide your adventuring party through Archaelund, mankind's last frontier, and uncover its many secrets.
We are the Plague
Forever Entertainment S. A. | TBA | Official website | Steam page
A hand-drawn tactical turn-based game where we are guided by the Plague as he seeks revenge around a dark-fantasy world. Read the overview
Arcadian Atlas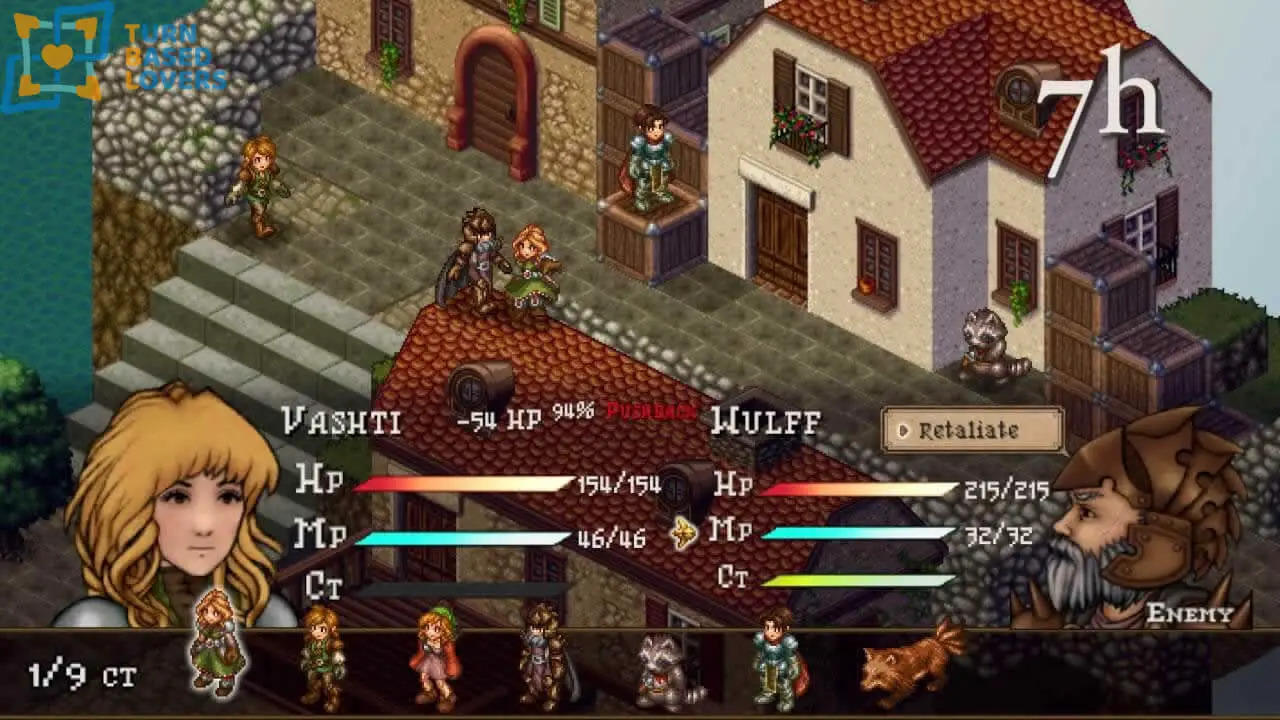 Twin Otter Studios | TBA | Official website | Steam page
Arcadian Atlas is a 2D isometric tactical role-playing game about the choices people make in pursuit of the things they love, and the havoc it wreaks on a kingdom. Read the overview
Eidolons: Netherflame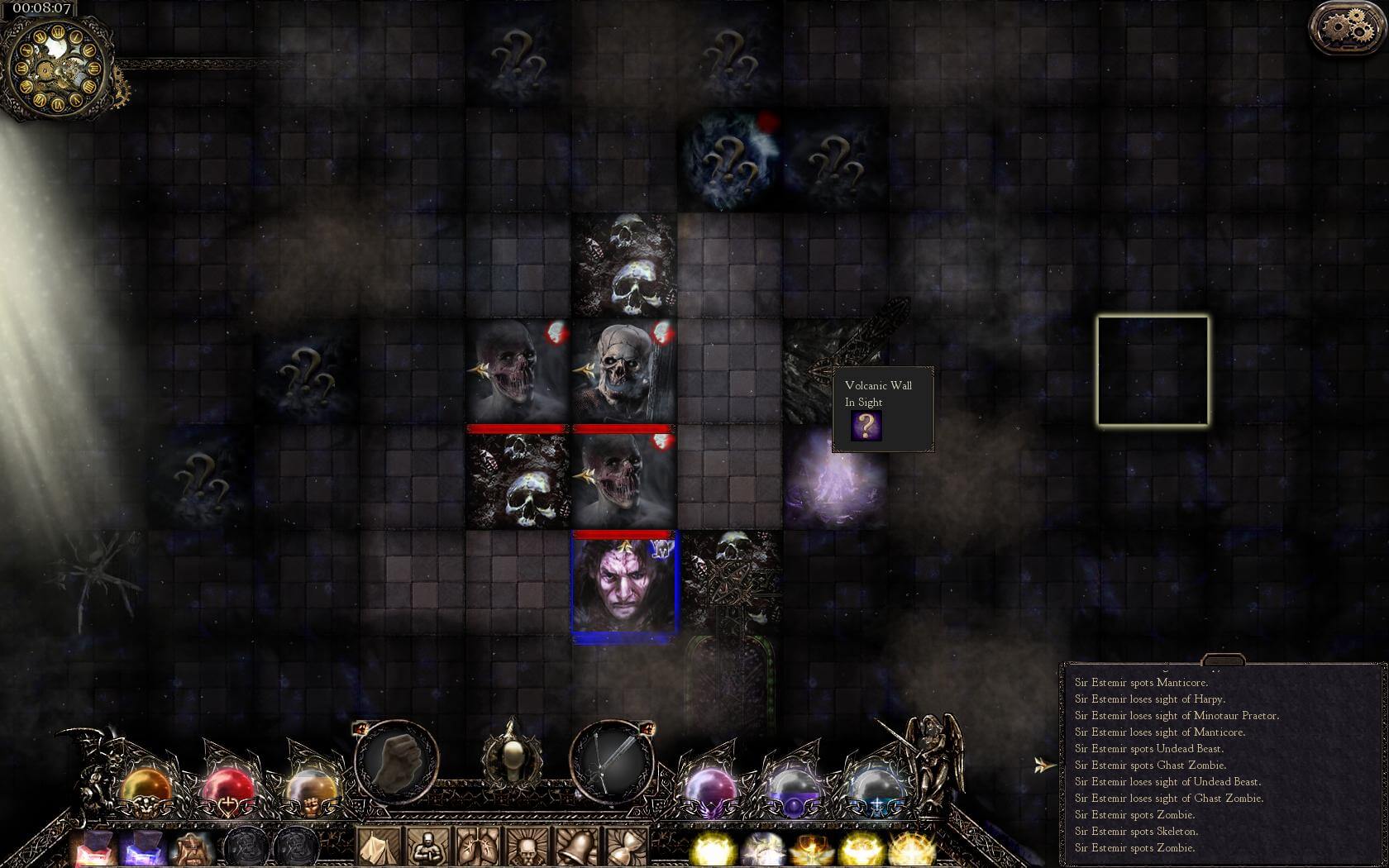 Alexander Kamen, Wyrmring | TBA | Steam page
A dark tactical roguelike RPG with gritty turn-based combat, atmospheric dungeon exploration, deep hero customization and a Dark Souls feel, Eidolons: Netherflame pits you against fearsome bosses and tests your mastery, enfolds you in a melancholy story inspired by Planescape: Torment. Read our interview to the developer
I will try to keep this list updated, with release dates and new entries instead when a game is released, it will be removed from the list. Please help me by writing in the comments any games you think should be on this list.
I also remind you that you can reach us on Twitter or subscribe to our newsletter to stay updated on the world of turn-based games plus you can visit and subscribe to our youtube channel