03/01/2020
For all lovers of tactical turn-based RPG and in particular, for those who have never forgotten Final Fantasy Tactics, I have prepared this list of games that are closer to the SQUARESOFT jewel.
Final Fantasy Tactics, a game developed by Squaresoft that at that time held the monopoly of jRPG. They invented this mix of tactics and role-playing by proposing this original development job class system with fights on a grid-based map.
I spent hours playing it trying to develop the most advanced classes and finding the unique items from the various side quests. The story was certainly one of the fundamental points of the game, full of intrigues and twists.
Fortunately, several Studios over the years have imitated the formula of Final Fantasy Tactics, some with bad results and some with good results.
In this article, I collected the latest tactical turn-based RPG that is closer to Squaresoft jewel and to do so I considered games that had at least one of the following characteristics:
Deep system of classes and abilities
Tactical fights on grid maps
Side quests and secrets to unlock.
A single player campaign.
This collection contains games that will be released soon and others already released. Here's my list of games similar to Final Fantasy Tactics.
Dusk Tactics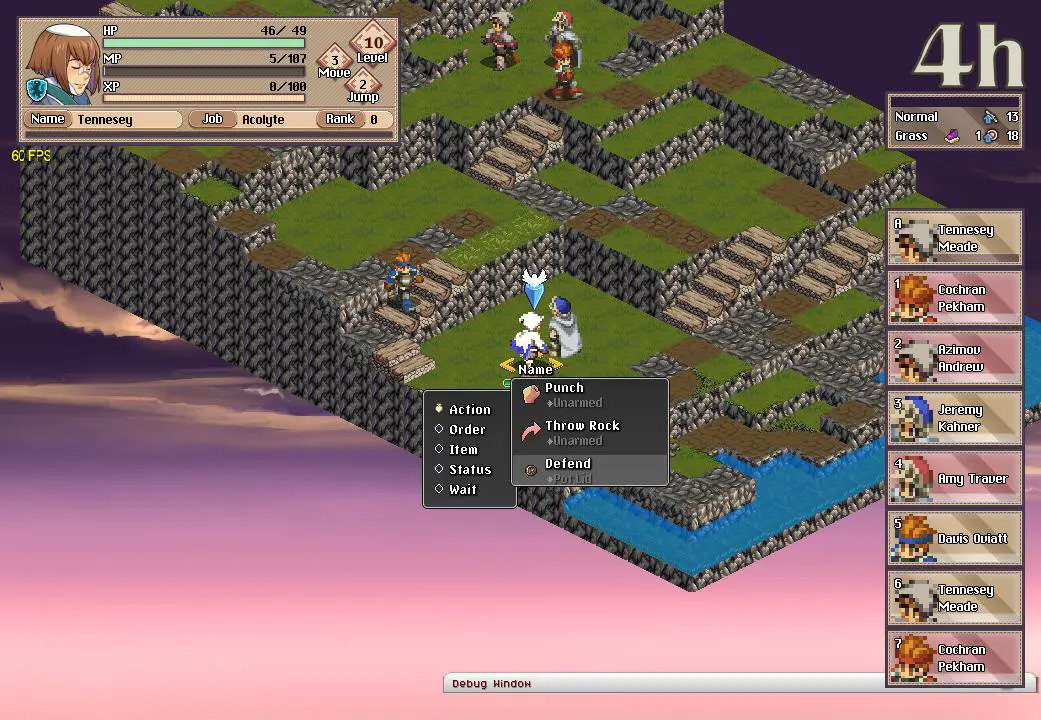 Indie Dev | TBA | Official website
Dusk Tactics is an independent turn-based strategy game, or (SRPG) that has a 2D isometric style reminiscent of older handheld and console RPGs and SRPGs such as Final Fantasy Tactics, Tactics Ogre, Disgaea, and more.
Unsong Story: Tale of the Guardians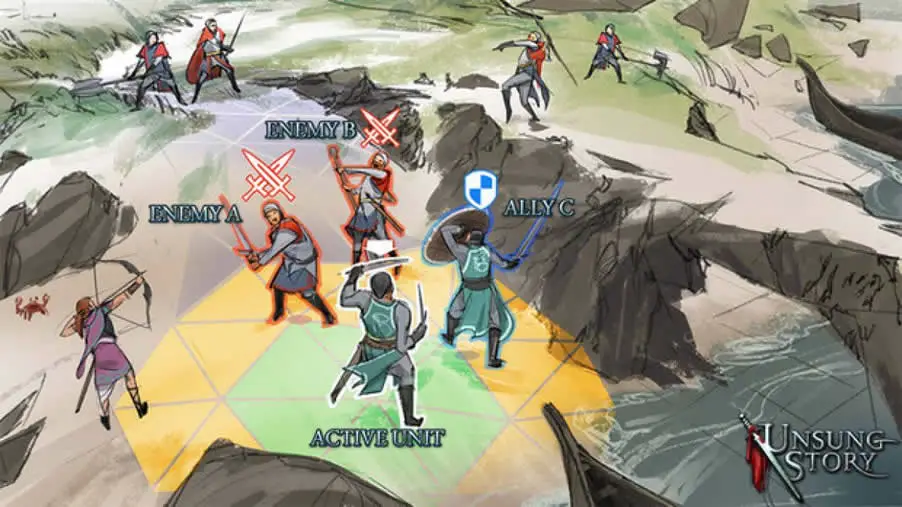 Unsung Story: Tale of the Guardians is the spiritual successor in a storied line of epic tactical RPGs designed by Yasumi Matsuno. After a troubled birth and developer change, (from Playdek to Little Orbit) the game finally has a release forecast for Q4 2020.
Hartacon Tactics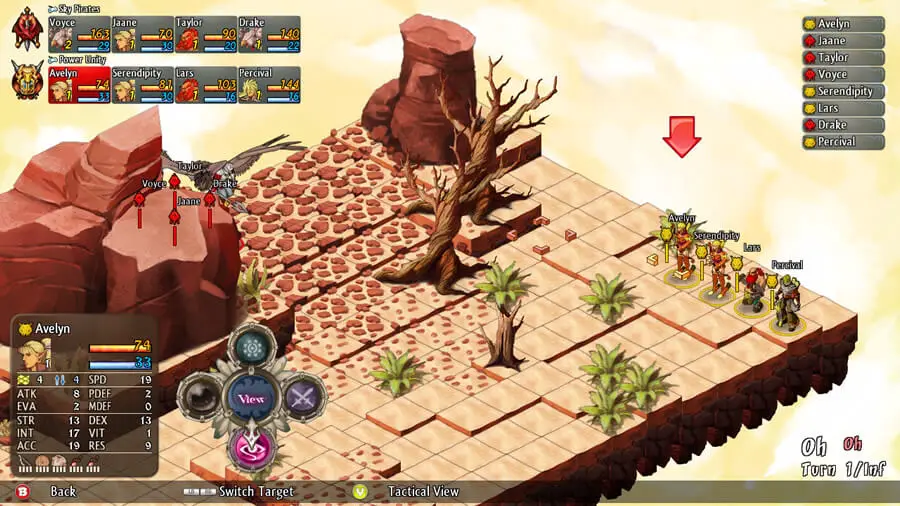 Charlie Fleed | 1 Jan 2019 | Official website | Steam page
Hartacon Tactics is a turn-based tactical RPG, featuring highly deterministic mechanics, beautiful hand-painted 2D art and deep gameplay.
Fio Tactics
Indie Team | TBA | Official website
Developed by a Brazilian type, Fio Tactics is a title strongly inspired by Final Fantasy Tactics with a graceful pixelated graphic.
Grand Guilds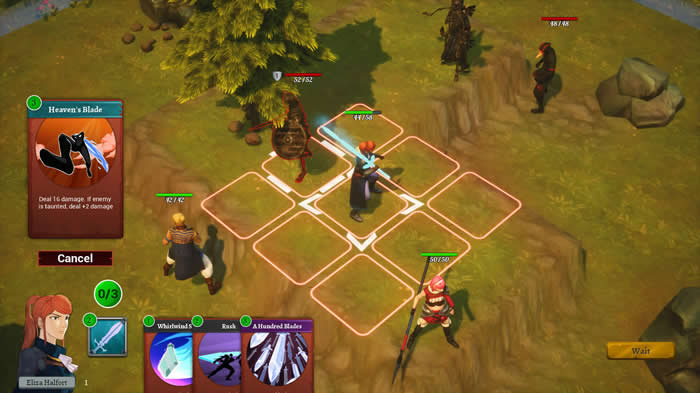 Drix-Studios | Jan 2020 | Official website | Steam page
A promising under developing turn-based tactical RPG by indie Drix Studios recently entered the Kickstarter campaign. Grand Guilds presents an original card system that mixes with classic turn-based mechanics. My overview of the game
Tenderfoot Tactics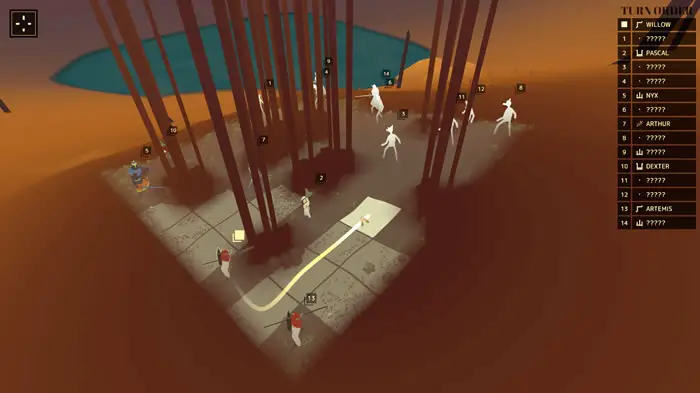 Badru | Early 2020 | Steam page
Tenderfoot Tactics is a tactical RPG inspired by Final Fantasy Tactics where elemental magic interacts with the natural world to have complex consequences. My overview
Tactics V: "Obsidian Brigade"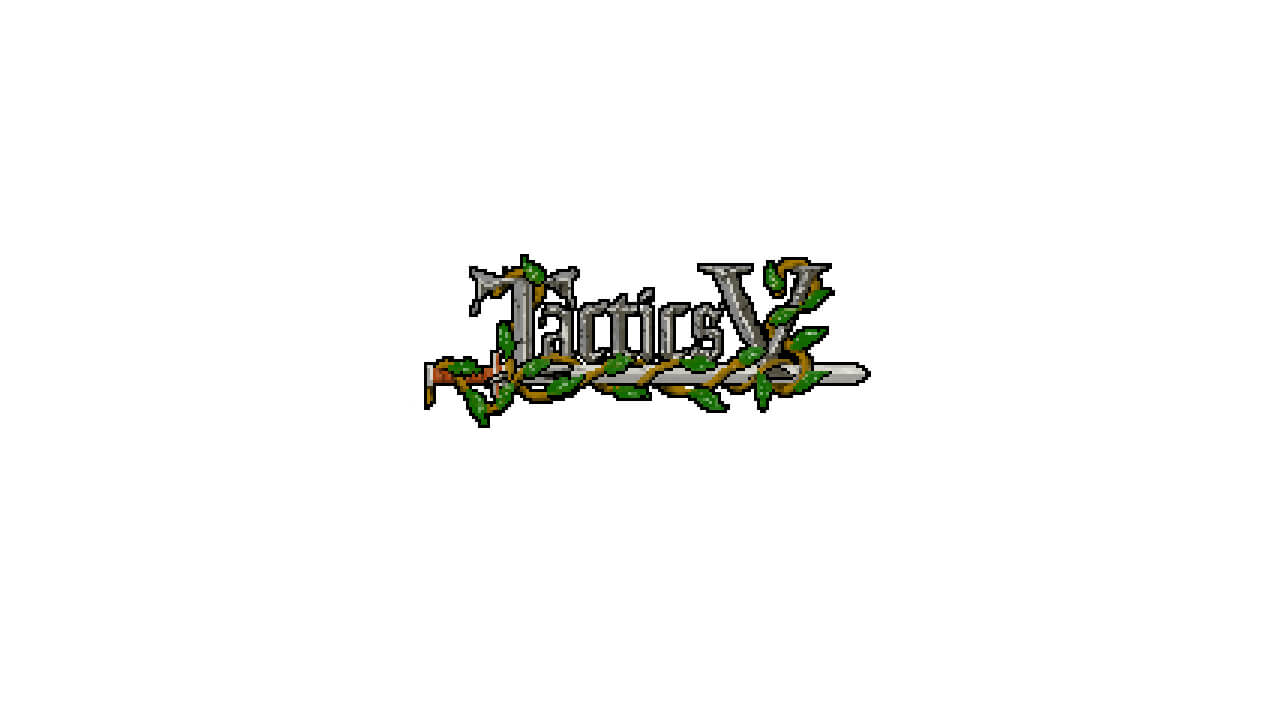 From Nothing Game Studios | 9 Aug 2019 | Steam page
A retro-style tactical turn-based RPG in homage to tactical RPGs from the 90s. Its set in an in-house fantasy setting with lore and magic. Also uses techniques to convert to a 2D isometric look from 3D assets. Here you can find our overview.
Rat Witch Tactics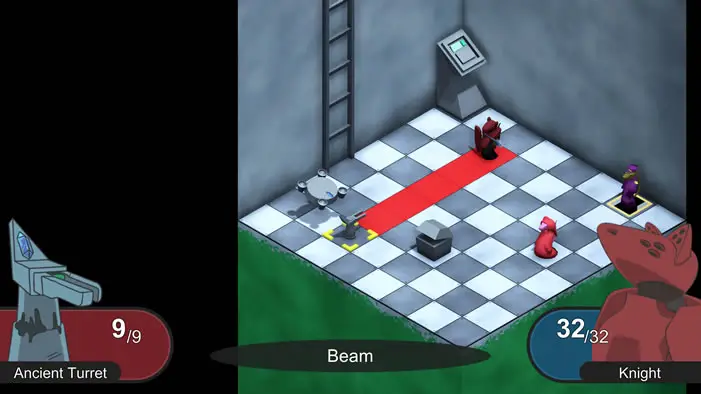 En Moiety | Early access | Itch.io website
Rat Witch Tactics is a turn-based tactics RPG that follows the adventures of magical rats and their friends. Rat Witch Tactics is still in development and current release should be considered an early access beta.
Fell Seal: Arbiters Mark
6 Eyes Studio | 30 Apr, 2019 | Official website | Steam page
Developed by 6 eyes studio, Fell Seal is presented as a turn-based strategy game very inspired by Final Fantasy Tactics. A deep class management system and an interesting story.
The campaign will last approximately 25 to 35 hours with 10 hours of endgame content. In the game, there are 20 basic classes plus some advanced classes to unlock. You can find it on Humble Bundle store. Read my overview about Fell Seal: Arbiter's Mark
Arcadian Atlas
Twin Otter Studios | TBA | Official website | Steam page
Developed by the Twin Otter Studios. Arcadian Atlas is a turn-based game strongly inspired by FFT for its mechanics, class management, and 2d isometric graphics. The combat phase of Arcadian Atlas takes place on grid-based maps created in 2d-isometric graphics. Some of the core classes we will find in the game are Ranger, Apothecary, Warmancer, Rogue, and others. The game still under development without yet a precise release date. Read my overview about Arcadian Atlas
Sword Legacy: Omen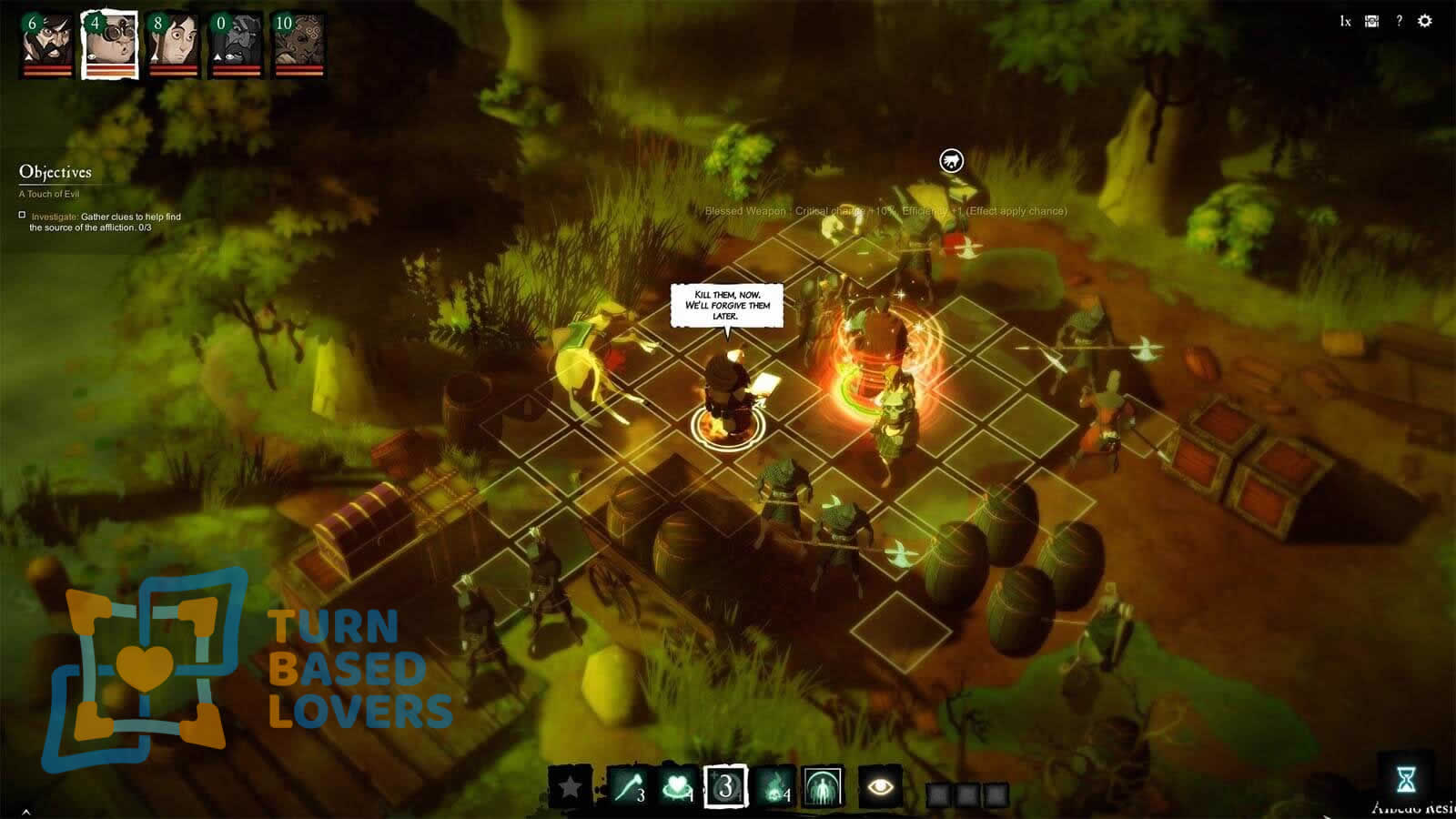 Firecast Studio & F. Narrative Design | 13 Aug, 2018 | Official website | Steam page
Turn-based game set in the legendary world of King Arthur. The main character is Uther, a knight who will be looking for Excalibur. The management of classes and abilities is different from FFT but offers greater depth in the combat phase. In every fight, we have to be careful and be good at exploiting traps, precipices, and explosive barrels. Sword Legacy Humble Bundle link. Here you'll find more information about Sword Legacy: Omen
Children of Zodiarcs
An interesting game with turn-based mechanics in pure FFT style with innovative combat system linked to cards. The game developed by CARDBOARD UTOPIA and produced by SQUARE ENIX is already available. Look for it on Humble Bundle store. Here is the link to the steam page of the game.
Fae Tactics
In Fae Tactics, follow a young magic-user named Peony on her journey across a vibrant world full of mystery and danger. Summon allies, cast spells, and befriend a motley crew of characters as you dive into the growing conflicts between man and magical beings known as fae. Here's the link to the steam page of the game. 
If you know other games like Final Fantasy Tactics do not hesitate to leave your comment and if you like you can join our Steam community. Also, be sure to check out our new list with 17 games like Final Fantasy Tactics and also this collection with 10 promising indie games inspired by Final Fantasy Tactics.