Final Fantasy Tactics was originally released on the Playstation back in 1998. At the time one of the most complete and innovative Tactical RPGs of its day. An accolade it very much retains even now. To call myself dedicated to its completion would be an understatement. I can still recall the plethora of hours spent trying to unlock the more advanced classes and find the considerable amount of equipment hidden throughout its levels.
Perhaps a little less famous was Tactics Ogre. Released a few years earlier in 1995 by Quest & Riverhillsoft with a later PSP remake by Square Enix. A golden era for RPG and JRPG scene… Good times for sure!! Tactics Ogre created the foundation that perhaps and I mean perhaps, were perfected in Final Fantasy Tactics.
Putting aside that particular discussion, I have decided to create a list of 10 forthcoming indie turn-based tactics RPGs. Games inspired by Final Fantasy Tactics. To keep us occupied while waiting for the release of Triangle Strategy, the new tactical RPG from developers Octopath Traveler. Just announced for release on March 2022.
These games are bound to Square RPG in more than just spirit. By 'tactics' but above all else, their use of similiar in-game mechanics.
Moreover, a portion of these games features grid-based maps that allow an advantage to be sought by utilising height and obstacles. Also offering a wide choice of classes, skills, and builds. While others further engage players with an intriguing story.
So here to showcase their future arrival are my choice of 10 of the most promising indie games inspired by Final Fantasy Tactics.
Cascade Tactics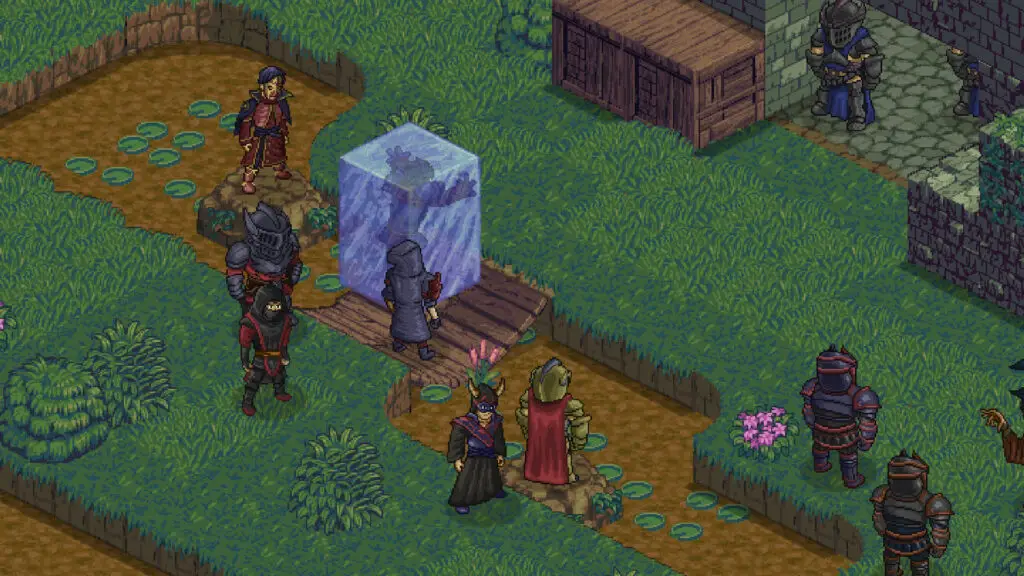 Cascade Tactics by Mythic Machine Software. The premise is simple; Hire a team of adventurers, choose their classes, upgrade equipment and see how long the group can survive. During combat enemies and allies can be moved using character skills on the battle maps, in order to gain an advantage over their enemies. Cascade Tactics is will be the earliest game to be released. Earmarked for November 2021 on Steam
Vanaris Tactics
One of my favorite is Vanaris Tactics by Matheus Reis. A Turn-Based Tactics RPG with pixel-art graphic that recants the story of Morgana and her friends. Who together must flee their motherland. To search and find a new home in the vast unknown lands of Vanaris. Fighting their oppressors through various story missions and undertaking lots of side quests and boss fights. With weapons and items that define the character's playstyle beyond that of a single class. Vanaris Tactics has no release date as of yet. On Steam
Arcadian Atlas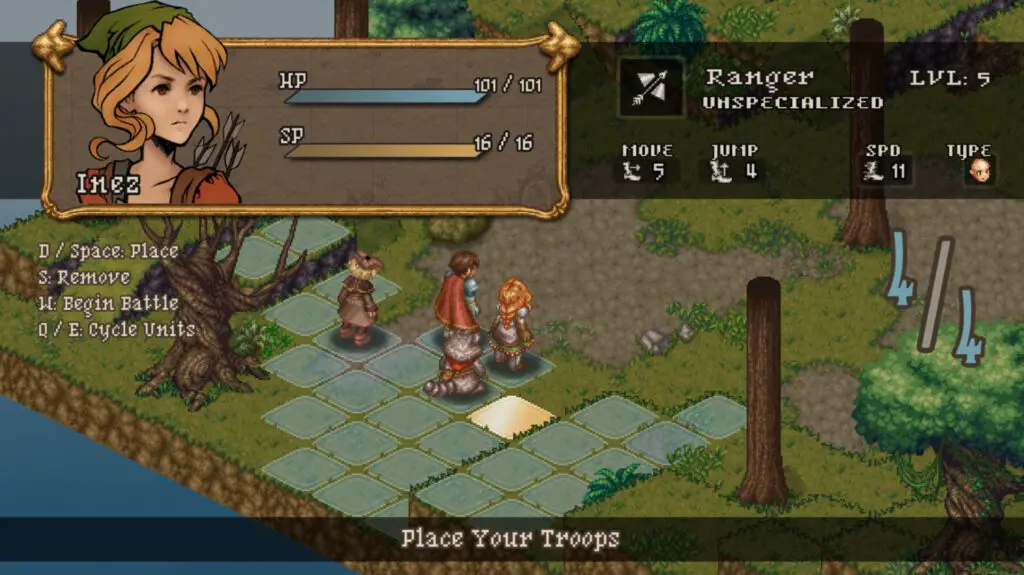 I have followed Arcadian Atlas by Twin Otter Studios for a long time. Being one of the first games covered on our blog. We have been waiting for a long time. Still waiting for a concrete release date. In August 2021 the developers published a new trailer and featured a playable demo at Indie Arena Booth Steam. increasing our expectations. In Arcadian Atlas, each class will commence with a basic format and allow for specialisation with two separate upgrade paths. Arcadian Atlas is expected to be released sometime during 2022 on Steam.
Crimson Tactics: The Rise of the White Banner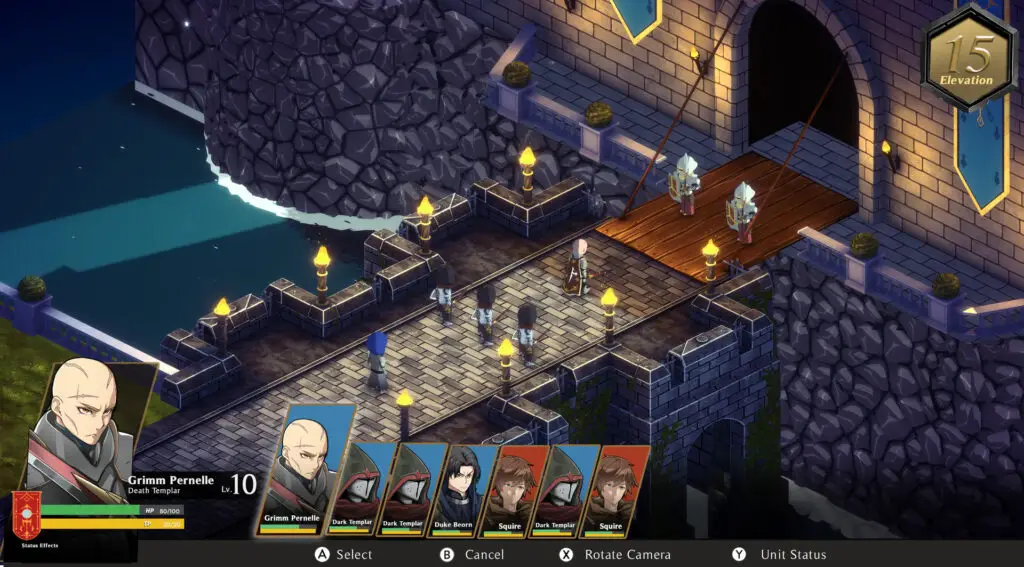 Crimson Tactics by Black March Studios is highly influenced by Final Fantasy Tactics & Tactics Ogre as voiced by the developers themselves. This turn-based tactics RPG will feature a vast choice of classes, hundreds of weapons, and a very interesting mounting system. Crimson Tactics is a PC game without a concrete release date.
Voxel Tactics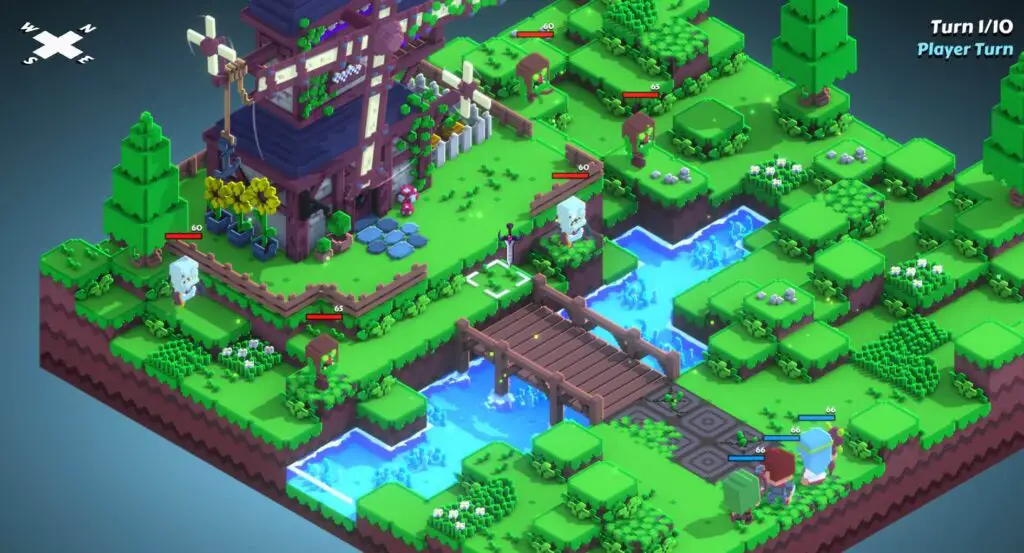 Voxel Tactics by Dot Dot Studio is a Turn-based tactics RPG that has differing characteristics than FFT. Not only in terms of graphics but also with its game mechanics. Though fights take place on similarly square grid maps, the game focuses its mechanics around building and managing a hometown and filling it with new villagers and companions. Currently, little information is known about Voxel Tactics. For now, its release date is marked as TBA on Steam.
Absolute Tactics: Daughters of Mercy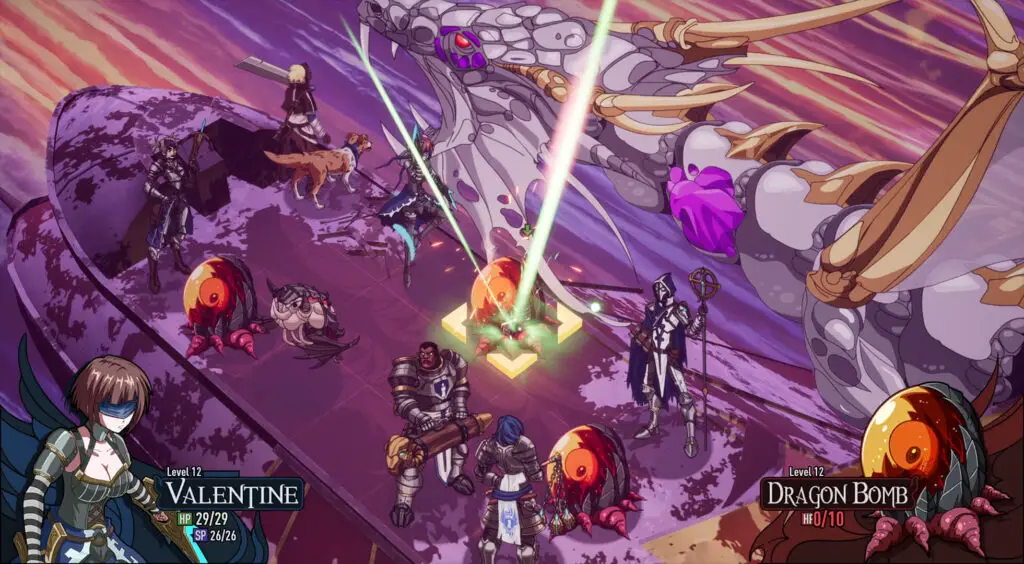 Featured inside one of our recent KEEP AN EYE ON IT articles, Absolute Tactics: Daughters of Mercy is developed by Curious Fate. A tactical RPG where battles take place on large square grid maps with puzzle elements, traps, and verticality. The game promises deep customization, a lot of classes, and the ability to go with a dual-class build. Absolute Tactics: Daughters of Mercy is expected on PC but remains without a firm release date
Dusk Tactics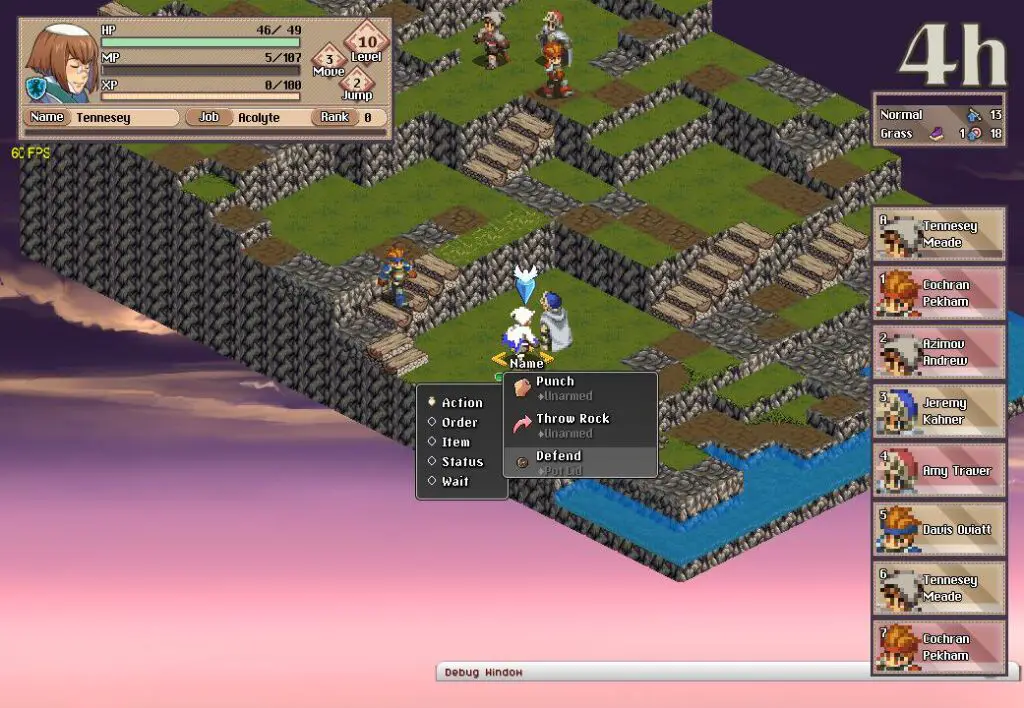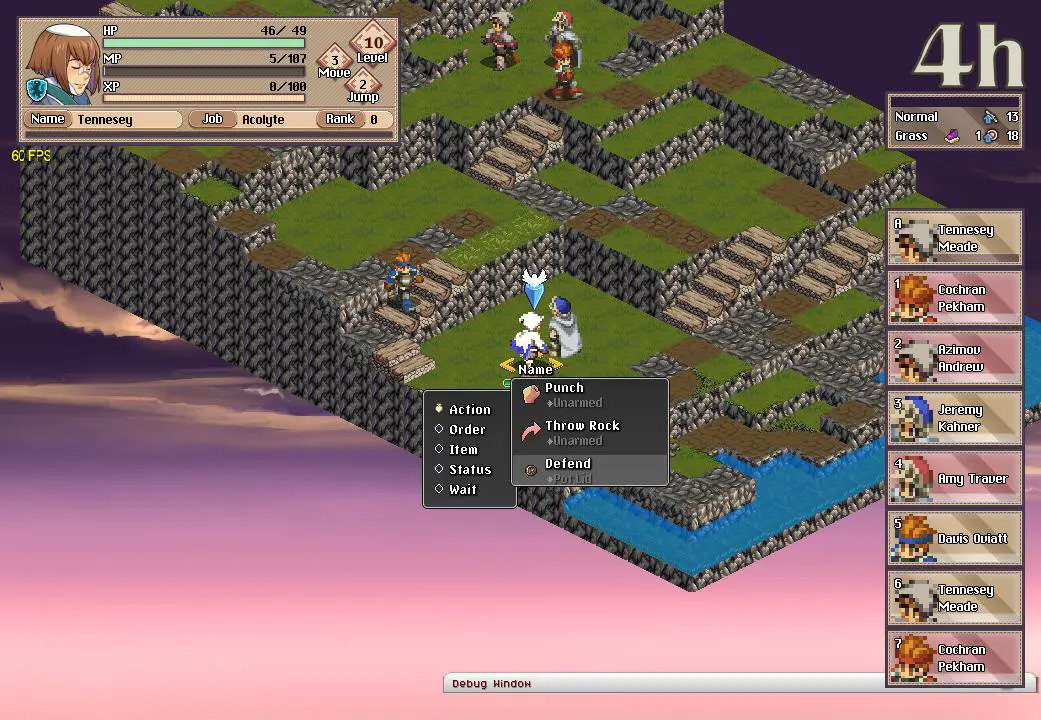 The developers behind Dusk Tactics are a Twitter turn-based community, and its game is a labour of love. Influenced by Final Fantasy Tactics right through the core of its bones. The game features battles on square grid maps, a job system, an elements system, and a world map where side quests can be attempted and additional locations unlocked while completing story quests. Dusk Tactics is still deep in development and currently has no store page. To learn what is on the horizon requires taking a journey to its official website.
Spiritbound Tactics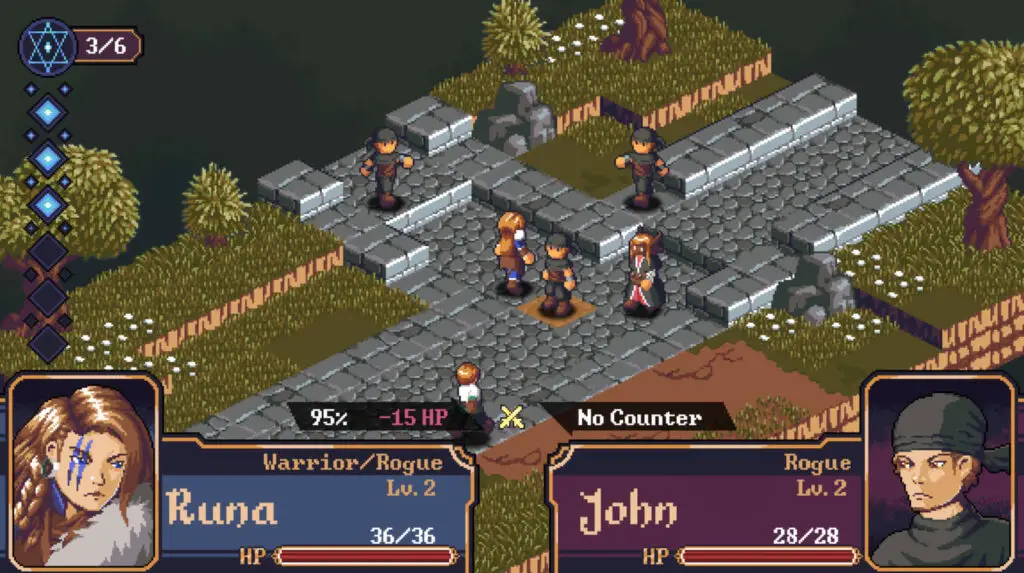 Another project that bathes in the light of Final Fantasy Tactics is Spiritbound Tactics by developer Flanne. An RPG experience filled with story quests, side quests, a solid class system with twenty classes, and more than one hundred skills. Its sprite-based graphic style is a strong throwback to retro titles from Square. It too currently has no release date for now. On Steam
Untamed Tactics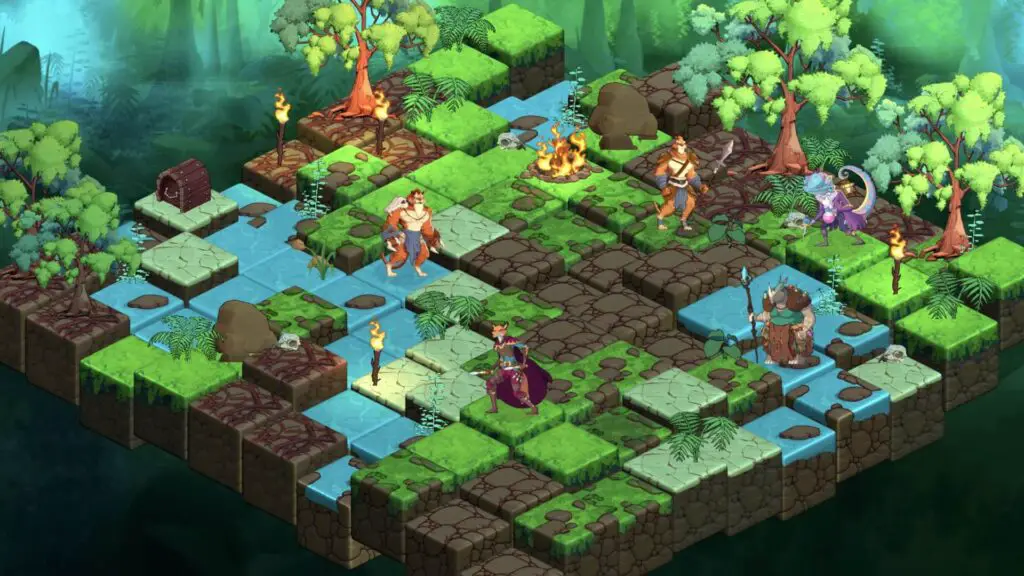 Untamed Tactics by Grumpy Owl Games takes us inside a fantasy world populated by animals. Where the player takes on the role of General Greycoat (a rabbit) who must navigate through its memories; meet up with friends, face enemies, and complete special quests. It consists of square grid maps and deep customisation options with the use of gems and runes. Untamed Tactics is expected during the first quarter of 2022 on Steam
Reverie Knights Tactics
The final game on this list is Reverie Knights Tactics by 40 Giants Entertainment. Another interesting turn-based RPG that features isometric grids and a fantasy world with lots of decisions to take, that will alter the events and the story itself. The crafting component is one of its main features, that provide an edge in battle when used. Allowing heroes to become stronger. Reverie Knights Tactics already has a free prologue available on Steam. The full game is expected later this year on PC, Xbox, Nintendo Switch, and Playstation 4
Now it's your turn to let us know what you think about these 10 indie Final Fantasy Tactics-inspired RPGs. Which can be done below in the comments, on Twitter, and on our Youtube Channel.
If you fancy yourself wanting to create content on our site, we are always looking for talent to do so. For which some renumeration will be offered. In the meanwhile, we at Turn-based Lovers wish you all the best. CIAO