Untamed Tactics is a unique tactical RPG that blends immersive storytelling with rogue-lite elements. Featuring a diverse cast of colorful animals, relive the adventures of rabbit General Greycoat in the Campaign mode or face his dark past in the ever-changing Nightmare mode.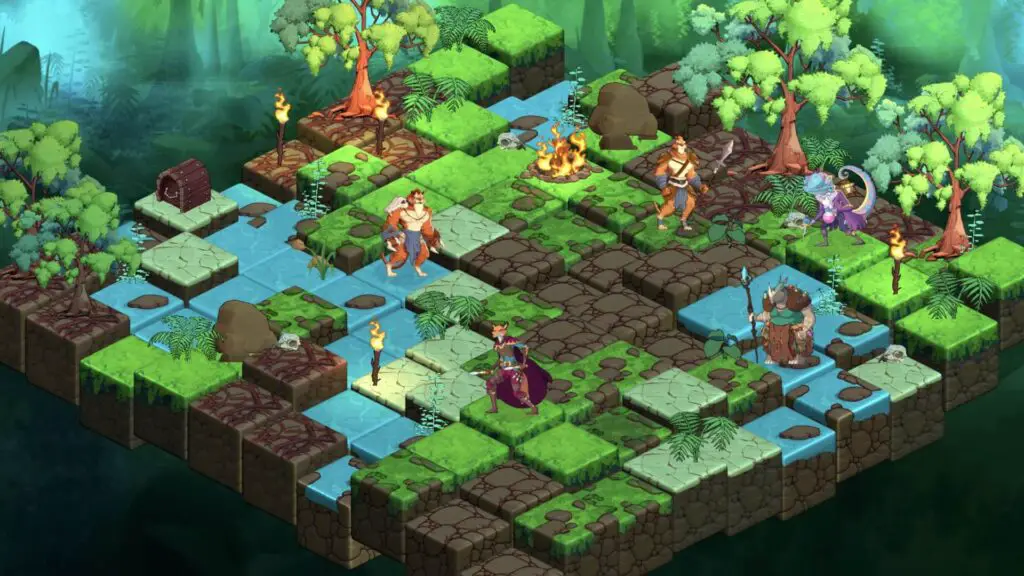 In-Game Background Story
General Greycoat is an old rabbit who escapes the terrors or the War of the Wilds to settle in a new part of the world that is largely unaffected by the War of the Wilds. Many years later he retells his adventures to his grandchildren. However, Greycoat has gotten older and his memory is fragmented, to say the least. He's also haunted by his nightmares which are connected to his dark past. The narrative unfolds over two separate modes, Campaign and Nightmare mode.
Gameplay
Players can choose from two different modes: Campaign and Nightmare mode. Campaign mode tells a story in a classic more linear fashion while the procedural Nightmare mode features rogue-lite elements. In the Nightmare mode the narrative also acts as a progression system that unlocks new upgrades for your characters. When it comes to battle you control a group of 3 heroes. Heroes can move and use one or more abilities per turn, depending on how much Power you've saved up. You can gang up on enemies for extra bonus damage, additionally there's the unique Parley system. This mechanic allows you to talk to an enemy, don't underestimate the power of words as it can have a far flung impact on the rest of the battle and game!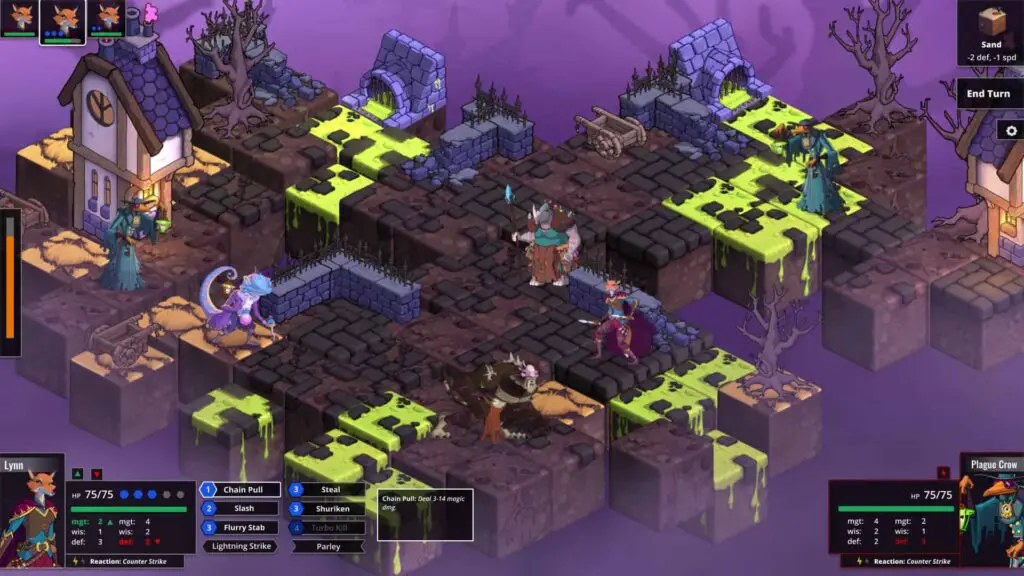 Key Features
Tactical combat: Smart resource management and clever positioning will be your key to victory. Push your enemies into toxic ooze or gang up on them for extra powerful attacks!
Narrative-driven campaign: Follow General Greycoat and his companions into the Wilds in an effort to find a new home for his people, but beware the many threats that roam in the Untamed lands, from the vile Bonefang Clan to the mysterious House of Eyes.
A rabbit with a troubled past: Piece together the Broken Mirror by playing through Nightmare mode, slowly uncovering pieces of Greycoat's troubled history as a veteran, in a procedural game mode fueled by its unique narrative-based progression system.
Highly replayable: Explore a wide range of strategies, combos and character builds. For even more replayability, dive into the ever-changing depths of the Nightmare.
Deep customization: Empower your characters and perfect your strategy by customizing a large roster of characters with Gems, Runes and more.
Parley System: Use the Parley system to talk to your enemies during battles. Hit them with your best lines and you might turn the tides of battles with the power of your words!
About the Developer
A Grumpy Owl Games is a multi-disciplinary game studio from the Netherlands. They've made serious games, apps and ran two successful Kickstarter campaigns for Untamed Feral Factions, a card battling game. Now they're expanding upon the Untamed universe with Untamed Tactics.
Official website: http://www.playuntamed.com
Twitter: https://twitter.com/grumpyowlgames
Release date & platforms
PC Q1 2022, consoles will follow at a later point.