We are almost near to the Xmas holidays, but I'm still at work looking for promising turn-based RPGs and Strategy Games around the world. The new episode of the Keep an Eye On It it's brilliant, at least I think so. It features some new games from famous franchises and brand-new indie games expected for 2022.
Can't be tired enough to stop reminding you that we are always looking for passionate videogamers who like to write about RPGs, it's a paid opportunity of course. If you are interested, you can send over your application by email.
Anyway it's time to start this new episode of the KAEOI with 10 Promising Turn-Based RPGs & Strategy games expected for 2022 on PC, Switch, PS4, XBOX One, and even mobile.
Thirsty Suitors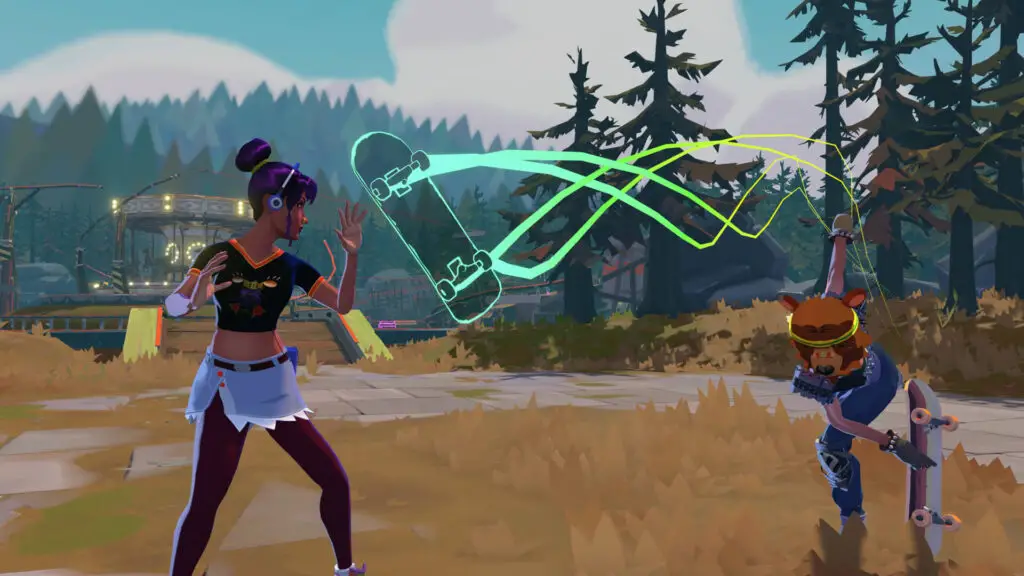 A story-driven RPG that's brimming with style, Thirsty Suitors puts players in the shoes of Jala as she navigates the challenges of young adulthood. In hip turn-based battles, Jala will fend off the titular suitors, get over her exes, and try to impress her mother by cooking traditional South Asian dishes. If all that weren't enough, Thirsty Suitors also features a skateboarding minigame that hearkens back to the classic Dreamcast title Jet Grind Radio.
Thirsty Suitors has a delightful Bollywood flair, and the battles feel like choreographed dance numbers. The fights themselves utilize a Mood System, allowing Jala to get the better of her foes by knowing what gets under their skin. Couple that with an upgrade system that allows players to customize Jala's abilities and a deeply personal storyline, and this one is definitely a game to keep an eye on. It's coming soon on Steam, so hopefully we will be able to play it in the near future!
Circus Electrique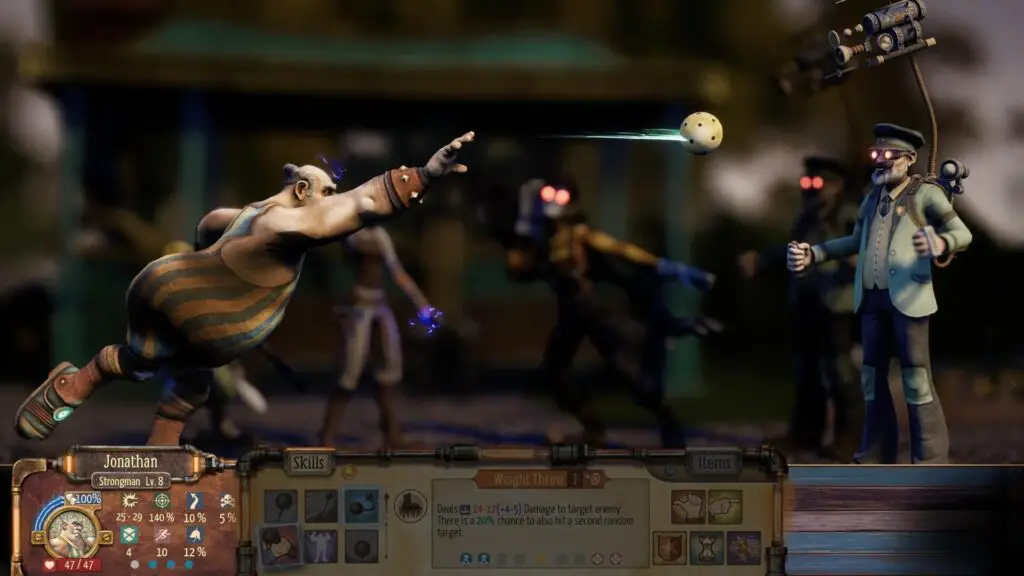 Circus Electrique is unique in a way that few games can manage. Plenty of RPGs have turn-based battles. Plenty of games are set in Victorian London. Only Circus Electrique features a roster of steampunk circus performers using their skills to save the day when ordinary Londoners mysteriously become vicious killers.
This is a game with a ton of potential. Fourteen character classes, each based around a type of circus act, mean party builds are diverse and adaptable. The game promises a fair amount of tongue-in-cheek humor, as the enemy types are maddened Victorian archetypes like Bobbies and sailors. Perhaps the biggest standout in Circus Electrique is that the show must go on, even when saving the Empire (and possibly the world); between missions, the player's circus will need to be managed. Their units' performance on the battlefield will affect their performance under the big top and vice versa.
Circus Electrique is coming soon on PC, PS4/5, XBOX One, Switch and its Steam page invites you to come one, come all – and see for yourself if this could be the greatest show on Earth.
Galactic Civilizations IV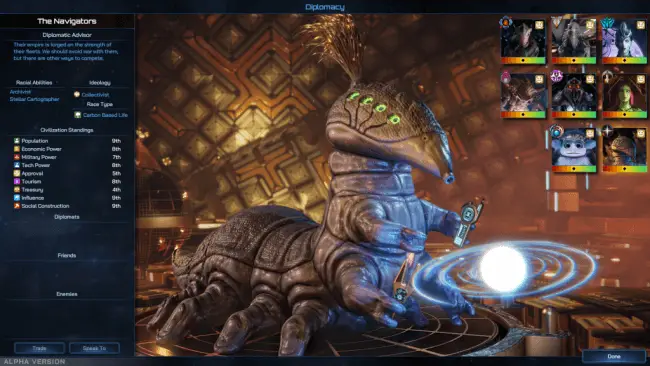 Stardock's long-running 4X series Galactic Civilizations returns for its fourth installment. The franchise has always had just about everything a player could want in a space 4X, from strange alien factions to heavily customizable ships to impactful decision points. It's also one of the only turn-based space games to use a hex grid instead of nodes and star-lanes, so if you're looking for something at once familiar and different now is a great time to get into the series.
The Galactic Civilizations games have had a continuous storyline spanning each title, and GalCiv III introduced campaigns that took place at multiple points in the setting's history. It will be exciting to see where the conflict between Humans, Drengin, Yor, and all the rest goes next. Galactic Civilizations IV is currently available in Early Access at the Epic Games Store.
Honkai: Star Rail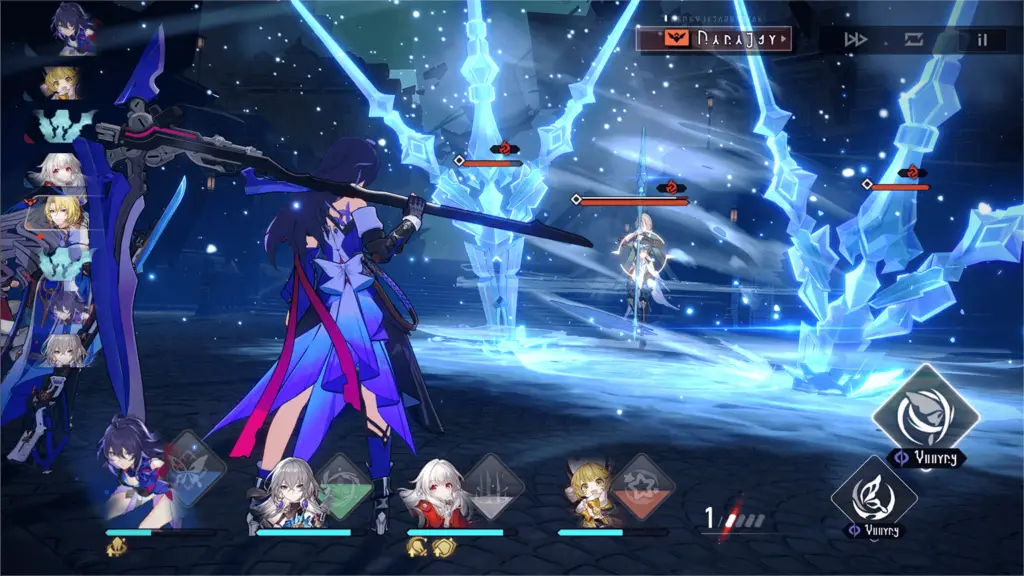 Honkai: Star Rail is the newest in the Honkai series from miHoYo, creators of a little game you may have heard of called Genshin Impact. While Honkai hasn't quite achieved the same global notoriety as its younger cousin, it's still a successful franchise in its own right. The newest interstellar JRPG journey oozes anime charm.
MiHoYo's games are all good-looking, and Star Rail looks to set a new standard for mobile games in terms of appearance. The game is seriously gorgeous and should have all the trappings of a game that players can pour hundreds of hours into if they choose. It's still in beta, with a planned release date of mid-to-late 2022, but you can pre-register an account at taptap.io and it should be appearing in all the usual mobile gaming marketplaces as the release date is finalized and draws closer.
Aquamarine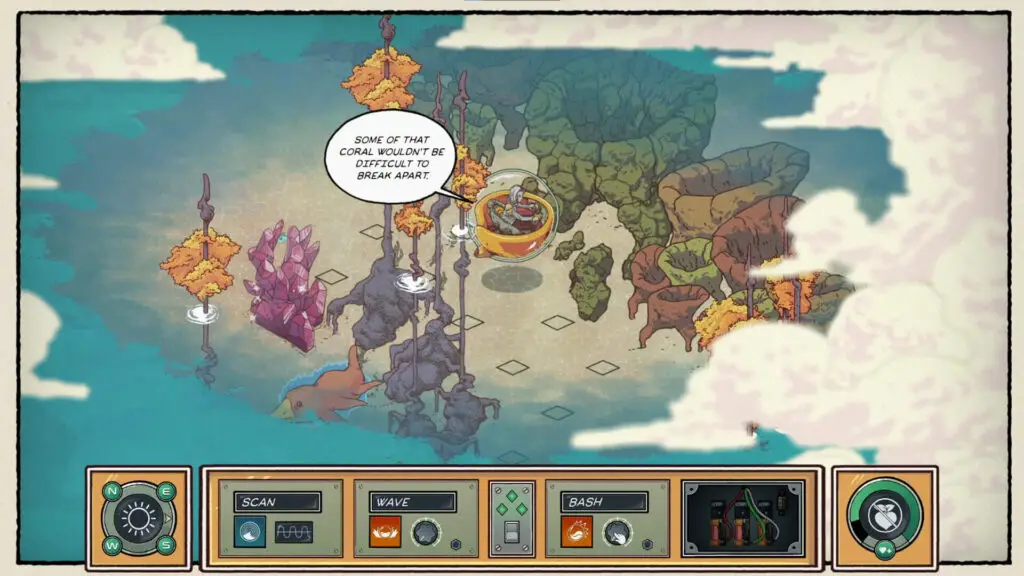 A beautifully hand-drawn game about deep-sea exploration, Aquamarine challenges players to take it slow and make a plan. You'll be exploring an alien ecosystem, so interacting with the environment could have surprising effects which will need to be taken into account in the future. Crafting and survival elements are both present, and you'll need to manage your supplies each time you dive into the strange depths of the game's oceans.
The gameplay should be compelling enough for fans of survival games, but the art style alone will be sure to make other players take notice as well. Best of all, Aquamarine's story is full of mystery – the player will need to slowly piece together what happened to the ocean-covered planet and why the protagonist is trapped there. The game is expected to release on Steam in Q1 of 2022
Clash II
Clash II looks to be an attractive option for fans of Battle Brothers, or perhaps Mount & Blade players who would prefer turn-based battles over real-time. Like both of those games, it features a low-fantasy version of Medieval Europe. Players will take command of either the Purians, hoping to spread their monotheistic faith across the land, or the Heathens defending their traditions against the invaders.
The game features units inspired by the real-world equivalents of the two forces, with fantasy creatures thrown in for good measure. Clash II's strategic layer promises diplomacy and technological advancement, giving it a bit more meat between its grid-based tactical battles. The war for Karkhan begins on April 7 on Steam.
Advance Wars 1+2: Re-Boot Camp
The GBA classic returns! Advance Wars 1+2: Re-Boot Camp brings two fan-favorite games to the Switch. Longtime fans will no doubt want to pick it up right away, but if you've never played Advance Wars you're in for a treat. If you enjoy the gameplay of Fire Emblem you'll be right at home here. It even boasts a Versus Mode so you can play against friends!
This version of Advance Wars was developed by WayForward, who have an established track record of updating retro games for modern audiences. As an aside, did anyone else feel a chill in the air upon realizing that GBA games are retro now, or was that just me? The implacable march of time aside, Advance Wars 1+2: Re-Boot Camp will be available on Switch during Spring of 2022.
Dragon Quest III HD-2D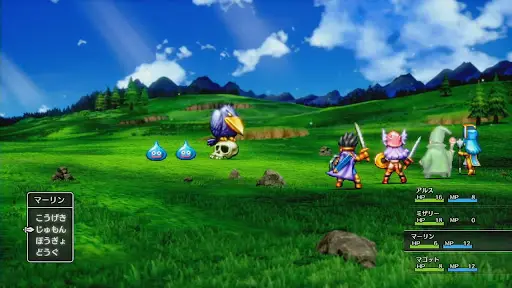 Square Enix's recent remakes of the original Dragon Quest titles have been a treat for fans as well as a great entry point for players new to the series. Updating the graphics and music while keeping the old-school sound effects and systems intact provides a great blend of the old and the new. If you haven't yet picked up the remake of Dragon Quest III, it could be worth waiting for the forthcoming HD version.
Transporting the first remake's high-quality sprites into a high-definition 3D world makes the game feel more alive than ever. This version of Dragon Quest III features a rudimentary personality system where characters' stats change based on their nature – the same way Pokemon do. Being able to swap out party members freely at the adventurer's guild allows you to mix and match until you find your dream team, or call in a specialist from the bench to deal with a particularly tricky boss.
Dragon Quest III HD-2D does not yet have an official release date or list of available platforms, but it's a safe bet you'll be able to get it on Switch, PS5 and XBox Series S at the very least sometime in 2022.
Final Fantasy VII Ever Crisis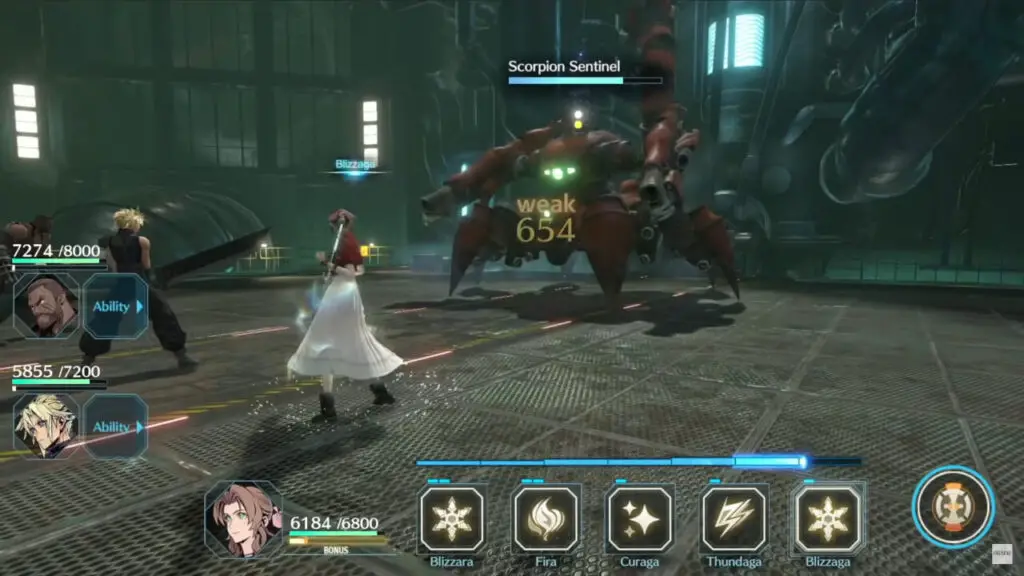 Speaking of Square Enix, they've been riding high on Final Fantasy VII with the success of the long-anticipated remake. The newest-announced addition to their growing library of games set in Midgar is… actually another remake of Final Fantasy VII. Ever Crisis purports to be more faithful to the original, replacing the old blocky character models with (much) better-looking ones but keeping the feel of the PS1 version.
Like the big-budget remake, Ever Crisis will be released in episodes but not all of them will be from the original storyline. This allows the developers to include new side stories and adaptations of spinoffs like Before Crisis. Maybe we'll get to see some of Barret's adventures with Dyne? Witness the last days of Aerith's birth mother? There are a lot of possibilities here – hopefully Square Enix uses this power for good. Final Fantasy VII: Ever Crisis does not yet have an official release date, but is expected to be available for Android and iOS sometime in 2022.
The Cruel King and the Great Hero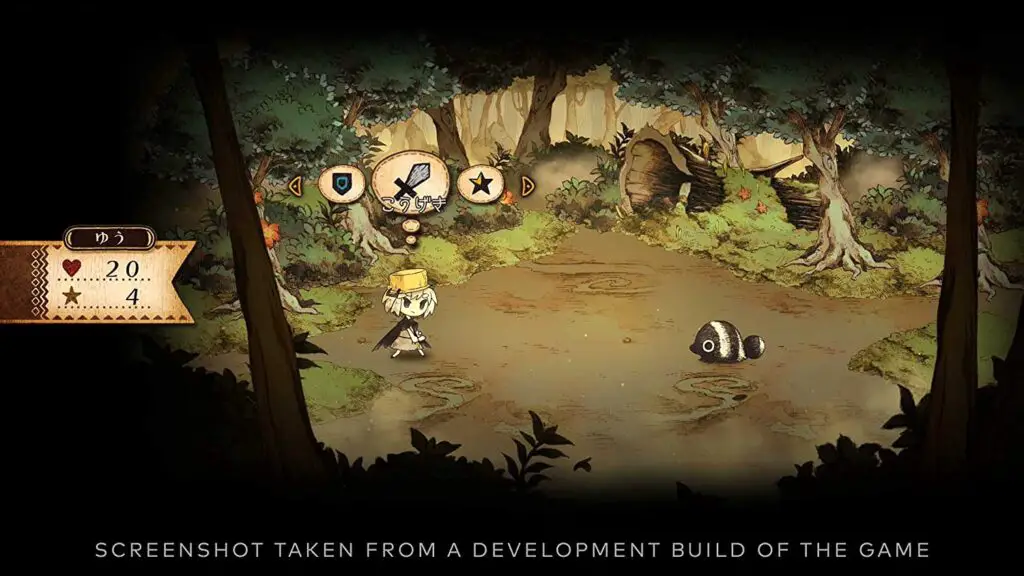 Nippon Ichi Software (NIS) is primarily known for bringing long, complex JRPGs like Disgaea to the West. Its upcoming title, The Cruel King and the Great Hero looks to be a bit more casual. The game's visuals are absolutely stunning, keeping the game's storybook theme throughout. The story itself is nothing we haven't seen before – a heroine from humble beginnings goes on a quest to save the world from evil – but it's told in such a charming way that we want to tag along for the journey once again.
If you're the sort of player who likes collector's editions of physical copies, definitely take a look at The Cruel King and the Great Hero. The Storybook Edition contains a hardcover art book, a code for a digital copy of the soundtrack, a collector's box and a 6″ plush of Yuu along with the game itself. The game is scheduled to release in the US on March 1 and the EU on March 4 of 2022, for Switch and PS4.