For a while now, games have been getting released from big studios with bugs and in unplayable states. Yet they sold in droves. Even though these games were unplayable and littered with bugs, they were eventually updated to a standard that made them good or even great.
But what if players had the opportunity to play an unfinished game and be part of the development process? In some cases, players do; it is mainly within the indie scene, but it provides two useful tools it helps them with funding and developing the game players want in the end. This was all thanks to a little game known as Minecraft, one of the most successful games today. It is no wonder why most large-costing indie games are released in Early Access, and who knows, they could be the next Minecraft.
Seeing how widespread Early Access is for gamers and developers, finding what Early Access games are available to play has gotten hard. Lucky for you, if you are a fan of turn-based games, then we have you covered with 10 RPGs available to play now on Early Access.
Top 10 Early Access Indie RPGs & Strategy 2021 on Steam & Epic
Stoneshard
Stoneshard is an open-world turn-based RPG. In Stoneshard, players take control of a medieval mercenary, experiencing their unforgiving life across a war-torn kingdom while fulfilling contracts and developing their character with no restrictions.
Currently, players can experience the whole prologue, which takes roughly around two hours, and some extra content takes about 10-12 hours. In that content, players will be able to explore a part of the map, including one boss, two villages, four enemy factions, and more. On Steam
Darkest Dungeon 2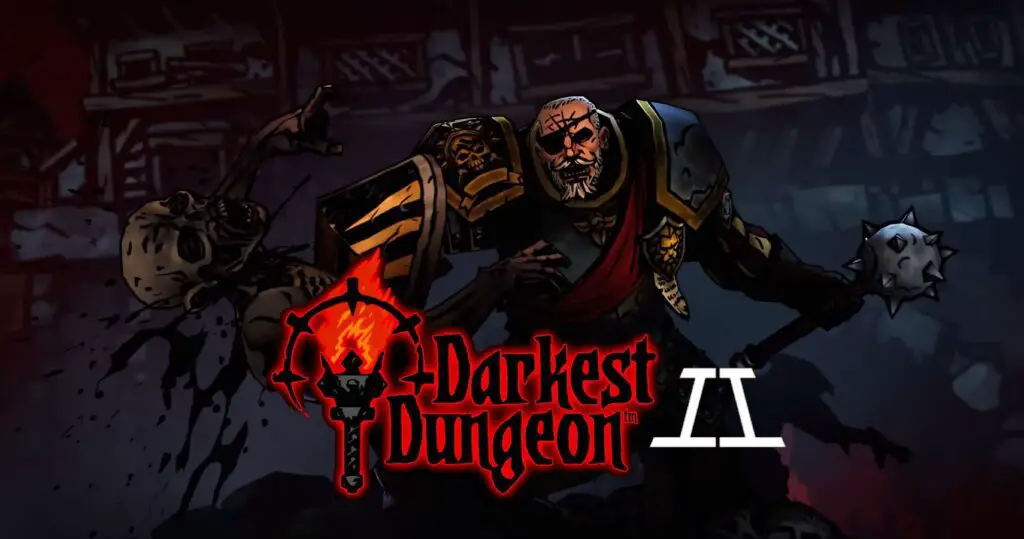 Darkest Dungeon 2 is the sequel to the popular roguelike of the same name. It is described as a roguelike road trip of the damned. Equipping a stagecoach, players will set off across a decaying landscape in a last attempt to stop the apocalypse.
It is unknown how much content is available in the Early Access version for Darkest Dungeon 2; all I can say is it is at least two-thirds of the game, which could take who knows how long as it is a roguelike. In other terms, players can technically beat the game as it does have one final boss and all the content one would expect from the final release.
Wartales
Wartales is an open-world RPG where players lead a group of mercenaries searching for wealth across a medieval universe. Players will explore the world while collecting bounties, unravel secrets of the ancients' tombs, and recruit companions.
Currently, players can explore three whole regions. Each region is said to contain 10-15 hours of content, totaling 30-45 hours in total, with more regions to come as the developers work on the game. Wartales will also contain 30 playable classes, 240 skills and 550 different items.
King Arthur: Knight's Tale
You know the King Arthur Mythos, but not like this. King Arthur: Knights Tale is a turn-based tactical and a character-centric RPG hybrid in an Arthurian world where both King Arthur and his nemesis, Sir Mordred, aka the Black Knight, have both killed each other and have also been revived. Players will play as the Black Knight as he tries to kill the King, who has become something else.

King Arthur: Knight's Tale will release soon, but in the meantime, the Early Access version contains the first two maps of chapter one for players to try and a few random maps. How long this would take can vary from player to player, but with the game releasing very soon, the content available should tide most players till the game releases in February.
Fabled Lands
Fabled Lands is a challenging old-school narrative RPG In an open world setting. Based on the books of the same name, this epic narrative adventure is the game fans of the series have, hopefully, been waiting for. In Fabled Lands, players can be who they want to be; whether a merchant or an explorer, the choice is theirs for the making.
In the current state, Fabled Lands contains three of the seven books, which is said to be roughly 16 hours of gameplay. Players will have access to all the core features that will be available in the game and choose from six character professions to explore two extensive areas from the Main Continent.
Baldur's Gate 3
The long-awaited return of one of the best D&D games is back in the form of Baldur's Gate 3. Made by the team that created the Divinity games, Larian Studios. Baldur's Gate 3 brings back a classic story with classic gameplay.

Players wanting to get a taste of Baldur's Gate 3 can get the game in Early Access, which includes the whole first Act. The first Act of the game is said to contain around 25 hours of gameplay with one character and could consist of more for players who want to try all the classes and races the game offers. On Steam
Glorious Companions
Glorious Companions is a turn-based tactical RPG set in the world of Navaroth. Players will have control of a leader of a mercenary company as they decide what their future will be. Will they become a powerful lord, solve the mystery of the Ancient Guardians or just build a massive fortune? It is all up to the player.
Players can experience some of the battle mechanics featured in the game in either an offline or online mode. Choosing from two races, with more to come in the future, players will do quests, recruit companions and more while exploring the wonderful fantasy world of Navaroth. On Steam
The Hand of Merlin
The Hand of Merlin is a turn-based rogue-lite RPG that combines Arthurian legend with sci-fi horror. Players will need to recruit mortal heroes as they explore worlds rife with otherwordly evil, make narrative choices and explore the multiverse to find the lost fragments of their character's soul.
I am unsure how much content is available in The Hand of Merlin, but I can say that it currently includes all the core features that one would expect from the game. As this is a rogue-lite experience, the player can expect to do multiple runs, which could take anywhere from a few hours to longer. On Steam
Demeo
Demeo: PC Edition is the PC version of the popular tabletop RPG that was made exclusively for VR headsets. The PC version will have everything players enjoyed from the VR release but with added comfort of mouse and keyboard support and crossplay between the two platforms. So, gather those friends and experience the best tabletop VR game now on PC.
As Demeo is already available on PC through VR headsets, players can experience the full game through Early Access with crossplay support. Unlike most Early Access games being in the development phase, Demeo is in the compatibility phase, which means it is more about making the game more compatible with steam and extra content for the base game.
Stolen Realm
Stolen Realm is a turn-based strategy meets action RPG, dungeon-crawling looter. In Stolen Realm, players can go at it solo or with up to five friends through online coop. Players will loot, fight and recover the Stolen Realm in a first for loot-based games.
Currently, Stolen Realm has 30+ hours of content to enjoy, with more on its way. Players can battle bosses, explore seven different maps, fight 180+ enemies and experience the game's ragdoll physics.
As usual, there may have been some games we missed and even more in the future, but this list will keep any fan occupied, with all 10 games offering a considerable amount of gameplay for any interested players. Are any of the Early Access games of any interest to you? Let us know which ones pique your interest. Also check out the video version of this article on our Youtube Channel.