2021 started with a nice quantity of turn-based games with quality to enjoy. The pandemic situation still alive, but it seems that the situation is better after some months; however, for the extra time that we have to stay at home, we have several recommendable titles to play. On TBL, we reviewed a lot of them, and we decided to do our particular top for the first quarter of the year, based on our different scores. Are you curious? Do you want to know more? Stay with us, you will probably discover an interesting title, maybe more, on this list.
10. Urtuk: The Desolation
A mix between The Darkest Dungeon and Battle Brothers settled in a mysterious, blighted land that has a post-apocalyptic feel to it. Described as a "low fantasy" world, you won't find elves, dwarves or even orcs and where you'll also seldom see anything magical as the game comes across as brutal and dark, with an esoteric feel to it. Defined by VeryLowKi as <<A great achievement, especially for a new producer, and has a distinct visual look, a great deal of charm and a huge amount of depth to the tactical combat>> and with a score of 7. Check our full review here.
9. Himeko Sutori
A tactical turn-based RPG where the player combines an ever-expanding roster of characters into units that fight it out on hexagonal battlefields. The story of Himeko Sutori develops in a fantasy world where the protagonist, Aya, the youngest daughter of House Furukawa must fight across the world seeking to discover the dark secrets of the world and her family. As Doubt wrote <<I find myself still deeply interested in the game even after dozens of hours of play. The battles are deeply satisfying and dealing with the challenge of getting through them without casualties is something that keeps me coming back>>. Scored with a 7. Check our full review.
8. Dorfromantik
<<A turn-based puzzle game inspired by a table-top game, Carcassone, or at least its basics rules>> as loothunter wrote. A puzzle where you have to locate your tiles to create a nice landscape in a determined order if you want to continue your playthrough, putting together entertainment and relax. Scored with a 7.5. You can check the preview (is on Early Access for the moment) here.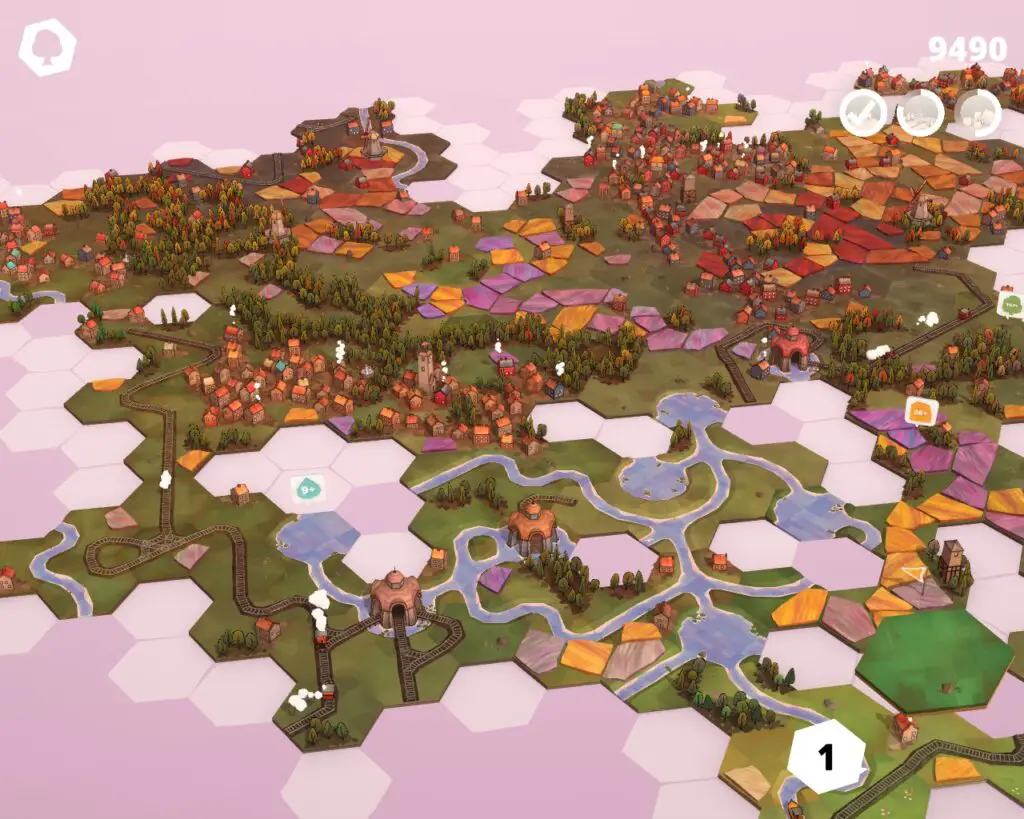 7. Heart of Enya
Heart of Enya it's a nice mix between visual novel and tactical RPG that touch LGBT themes, and it delves into the background of your team. The tactical part is good too, every character has their role and skills, and with the obstacles' mechanics, they made space to try different strategies. Scored with a 7.5, I can recommend it personally. Check our full review.
6. Gem Wizards Tactics
A hexagonal, turn-based strategy game with a fantasy setting. The tenor of the campaign in GWT unravels as the business demons gain control over the omni-gem, thus their intention to take over the world begins, and it is your duty to drive them away. As Don Cheebis wrote <<You will surely have a blast trying out different synergies and figuring out how to best utilize each faction. >>. Scored with a 7.5. If you want to know more, we have a nice review.
5. Field of Glory: Medieval II
Here starts our 2021's first-quarter top 5, with Field of Glory: Medieval II, a sequel/DLC or the original Field of Glory, with several similarities in respect to its predecessor, but with an historical setting in the Middle Age. As VeryLowki wrote <<For those who like turn-based wargames and the medieval period, this is also well worth picking up. The title offers a fairly easy game to learn but a tough game to master and with a huge, rich array of armies and battles, you can rest assured that you'll be returning over and over, with some new gambit to try and a vendetta to settle!>>. Scored with an 8. Do you want to know more? Here is our post.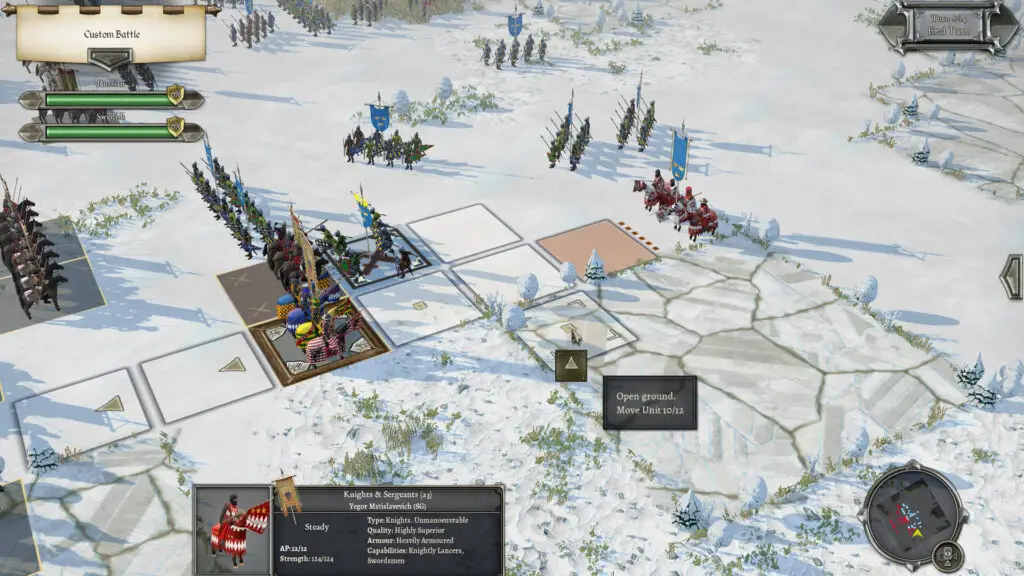 4. Divided Reigns
Divided Reigns is a great RPG Maker game that transports us to the classic RPGs era, the 90s, with an engaging story, nice characters and a complete turn-based combat system. If you have nostalgia for these games, this title is a recommendable alternative in our current time. Scored with an 8.5, I recommend it personally.
We have a nice review for you!
3. Curious expedition 2
The sequel to the 2016 roguelite exploration simulator Curious Expedition. You play as one of several explorers searching newly revealed islands to find treasures and complete objectives at the behest of one of three explorer societies. As Doubt wrote, <<Curious Expedition 2 is a very enjoyable game. It is deep without being complicated and offers plenty of non-trivial decisions whether you are approaching it from a narrative perspective or have a taste for min-maxing. It also feels distinct. While other games focus on exploration (such as Renowned Explorers) no other game, except the predecessor in the series, is doing anything remotely like Curious Expeditions 2. If the game or theme interests you at all, I recommend getting it. Scored with an 8.5.
You can check the review here.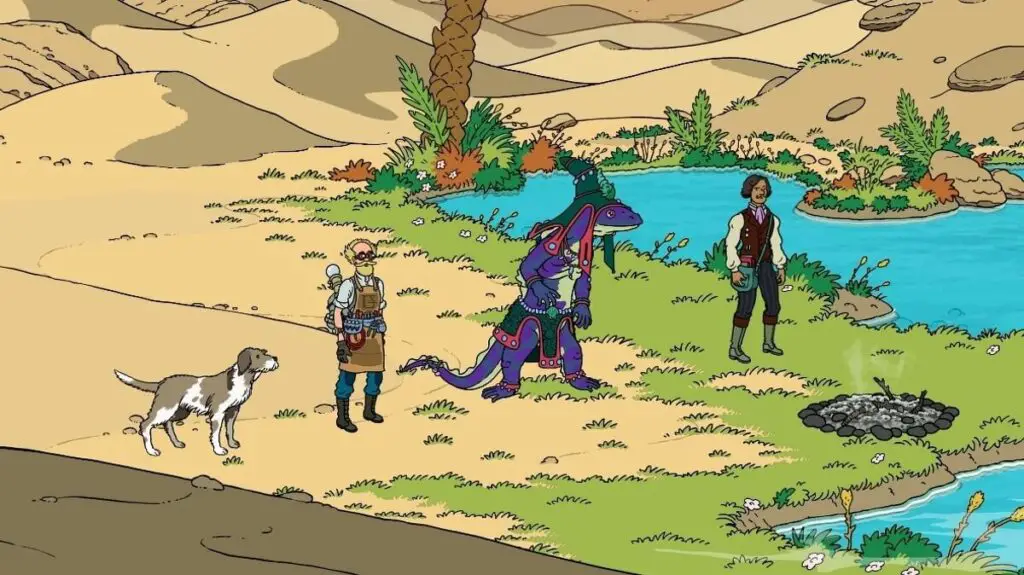 2. Dead Age 2
Dead Age 2 is a very complete turn-based rogue-like RPG set in a post-apocalyptic world full of zombies. You have tons of options for surviving, you can customize your characters as you want, you will establish relationships with other human groups, and there are other interesting features to explore. My favourite of this quarter and a very recommendable game. Scored with a 9. Here our review.
Geneforge 1-Mutagen
Here one of the most rated titles on this quarter, and one of the most visited posts: Geneforge 1-Mutagen. As KudzuControl wrote <<an excellent updating and reimagining of a classic CRPG, with a new story, new systems, and a much-needed update of the UI and graphics. The mysteries of Sucia Island, the thrill of unlocking powerful magic, and the danger around every corner make Mutagen a gripping experience despite its methodical play. Any lover of CRPGs should play it>>. Scored with a 9, you can check our review.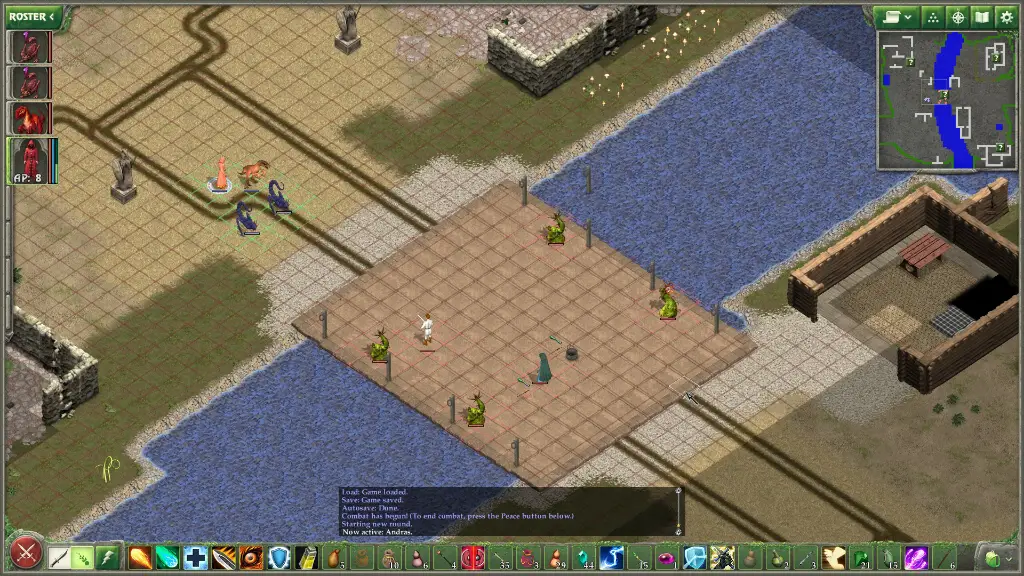 As you read, here are our most scored games for 2021's first quarter. Of course, there are more titles, but they had lower scores. This does not mean that they don't deserve a try too. What do you think about the releases of these months? Which were your favourite games of this quarter? We want to read your opinion!