Here is a list of 30 turn-based RPGs that offer pixel art graphics that you can play on PC, Switch, Xbox One, PS4, and Stadia. Very popular in the 80s with arcade games, Pixel Art has literally exploded in nowadays world of video games. More and more Indie devs and sometimes Triple A studios, offer game worlds, characters, objects, and much more in delicious pixels, often achieving fantastic results.
Having grown up with the 80s-90s video games I am particularly bound to 8bit and 16bit art graphics and have decided to knock this list down with some of the best turn-based RPGs and Strategy Games that offer delightful pixel-art and solid turn-based gameplay mechanics.
Pixel art games here, are sorted by release date, starting from 2015 up to 2022. Let's dig in.
Knights of Pen and Paper 1-2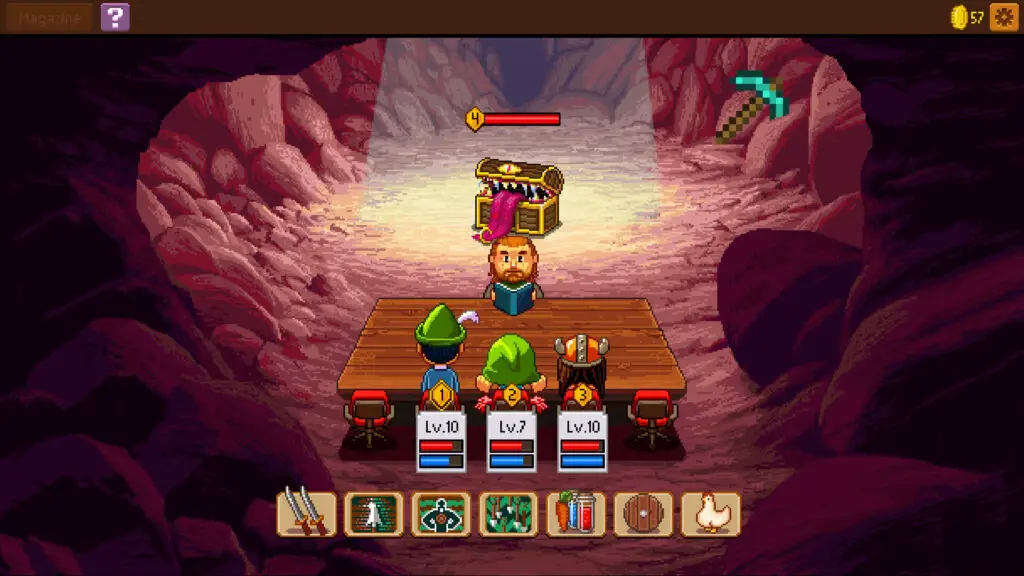 There are many video games out there that try to capture the tabletop RPG experience. Knights Of Pen And Paper takes a very different approach to the concept, letting players not only choose the members of their adventuring party but also the people rolling the dice at a dining room table somewhere. Which players and Game Master are sitting at the table will affect the fantasy world, from character abilities to enemy behaviors.
With two full games and DLC expansions for each, Knights Of Pen And Paper provides hours of gameplay, and the number of different builds available lends replay value to both titles. Since they're older than some of the other games on this list, you can often find them discounted as well.
Get Knights Of Pen & Paper 1&2 Bundle on Switch
Get Knights Of Pen And Paper 1&2 Bundle on Steam
Cosmic Star Heroine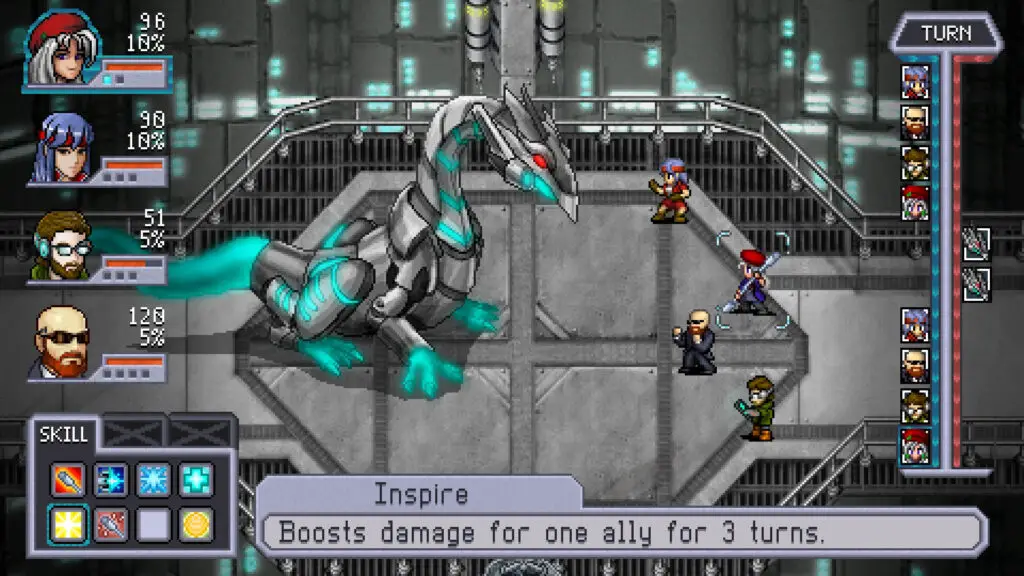 Zeboyd Games' Cosmic Star Heroine looks like it could have come from the glory days of SNES JRPGs. This sci-fi epic follows the story of Alyssa L'Salle, a secret agent who goes rogue to uncover a galactic conspiracy. The battles are similar to those in Chrono Trigger, which is always good news, and the gameplay keeps the plot moving forward.
Fans of '90s RPGs will definitely want to check out Cosmic Star Heroine. It's the old-school classic that never was. You even get to develop your team and build out your spaceship base!
Get Cosmic Star Heroine on Steam
Get Cosmic Star Heroine on GOG
Get Cosmic Star Heroine on Switch
Get Cosmic Star Heroine on Playstation
Chroma Squad
This RPG from Behold Studios is a must for anyone who grew up with Mighty Morphin Power Rangers. As a group of brightly-colored martial artists you'll need to protect the world from evil, both on the ground and from the cockpit of your mechs. Here's the catch, though – it's all a TV show.
Hiring actors and crew while managing PR and advertising, you need to make sure the heroes of Chroma Squad not only win their battles but also draw an audience and sell toys. It's a great take on the RPG genre and loads of fun.
Bastard Bonds
If Path Of Exile were a turn-based game, it might look something like Bastard Bonds. As one among thousands of criminals, malcontents, and undesirables sent to rot on the island prison of Lukatt, your character will take charge of their own destiny. Their appearance, abilities, and most importantly their future are all yours to decide.
Through fast-paced tactical combat, you'll decide how to take charge of fate; you could lead an uprising, take over the island, or escape to get revenge on those who sent you to Lukatt.
Curious Expedition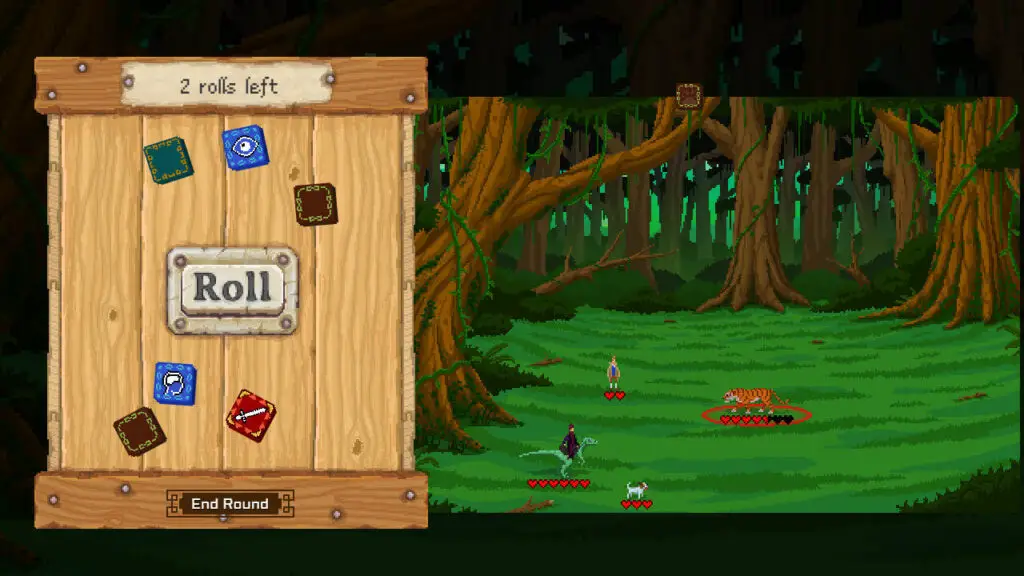 Curious Expedition and its sequel both challenge players to explore uncharted islands, risking life and limb to plunder their treasures for fame and prestige at the 1889 World's Fair. Each adventure is different, from the dangers of the unknown to the explorers available to you. The second game even has weekly challenges for those with a competitive streak.
The two Curious Expedition games are slightly different mechanically from one another, so you may find that you prefer one over its companion. Whatever your preference, there will be hours of discovery if you can survive each island's myriad perils.
Get Curious Expedition 1&2 on Steam
Get Curious Expedition and Curious Expedition 2 on GOG
Get Curious Expedition and Curious Expedition 2 on Switch
Halcyon 6: Starbase Commander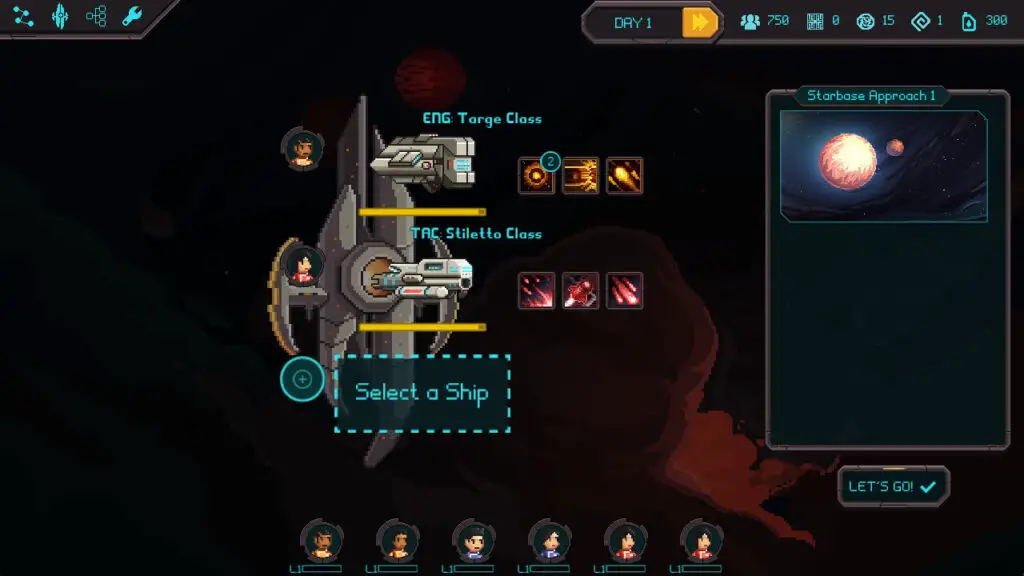 Halcyon 6 has something for everyone; exploration, base-building, tactical combat, and emergent storytelling combine to make a marvelous sci-fi experience. Tasked with reclaiming a derelict space station, you'll need to recruit and train your crew while managing interactions with aliens from across the galaxy. To make matters worse, Halcyon 6 Station is possibly the only hope of stopping a massive invasion of Earth!
Nearly everything in the game, from the station layout to the nearby planets and the aliens that inhabit them, is randomized with each new campaign. This gives Halcyon 6 limitless replay value, and given how much fun the game is you could easily rack up dozens or hundreds of hours.
Into the Breach
This tactical puzzler from Subset Games, the creators of FTL, puts you in command of a squad of time-hopping mech pilots trying to save the multiverse from a kaiju invasion. Each mech and pilot has unique skills, and with only three available on a given run you'll need to fine-tune your strategy to fend of the swarms of killer monsters that have descended upon Earth.
Every enemy move is telegraphed, but that doesn't necessarily mean you'll be able to react to all of them. Throwing allies and enemies across the map can have unexpected consequences, and you may need to make tough decisions. Do you have a mech take a hit, risking the pilot's life and your ability to continue fighting, or do you let a kaiju destroy a city block and the civilians living there? Regardless of your choices, whether you win or lose there will be another timeline that needs saving immediately afterward.
Chrono Trigger
Chrono Trigger is rightly hailed as one of the greatest video games of all time. Originally released in 1995, this time-travel odyssey has it all; memorable characters, a plot full of twists and turns, and a combo-driven battle system that encourages you to try different party setups.
Chrono Trigger also happens to be the first game to use the phrase "New Game Plus." Restarting with all your gear after finishing the story lets you use the game's time travel mechanics to see what alternate timelines might have happened if some of the game's events never occurred. If you haven't played Chrono Trigger, there's no time like the present, and if you have played it before there are few games better to replay.
Get Chrono Trigger on Google Play
Depth of Extinction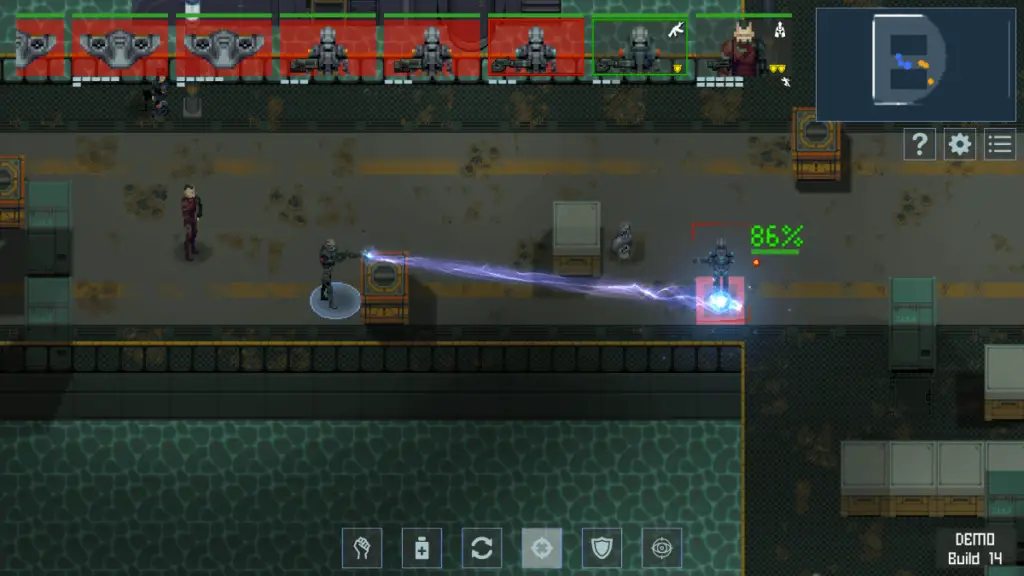 Waterworld was a bad movie with a cool concept. Depth Of Extinction takes the idea of a flooded Earth and does much better with it. This tactical RPG not only pits you against bloodthirsty futuristic pirates, but an existential threat of killer robots is also thrown into the mix!
Stealth and combat are used in equal measure, letting players approach each situation according to the strengths of their team. Of course, enemies can also lay ambush as well, so watch your surroundings!
Get Depth Of Extinction on Steam
Get Depth Of Extinction on GOG
Get Depth Of Extinction on Switch
Get Depth Of Extinction on Playstation
Get Depth Of Extinction on XBox
Wargroove
Classic tactical RPGs like Fire Emblem and Advance Wars have very dedicated communities, but the single-player nature of the games can make it hard for fans to engage with one another outside of live streams and discussions. Wargroove serves up classic gameplay with a multiplayer option so you and your friends can battle alongside or against one another!
With vibrant pixel art and unique finishing moves for each character, Wargroove injects tons of fun into a tried-and-true formula in both single- and multiplayer. There's even a map editor, allowing you to create and share custom campaigns!
Pathway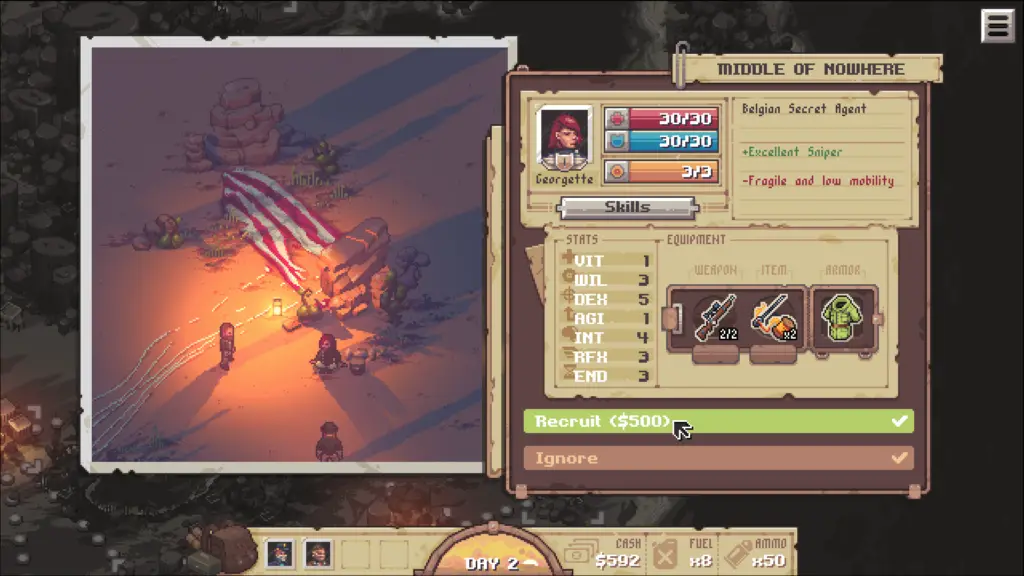 Fans of Indiana Jones and classic pulp adventure will love Robotality's Pathway. Traveling through a remote desert int he 1930s, your team of explorers must recover magical artifacts before they fall into the hands of the Third Reich. Battles make heavy use of cover and special abilities, and you'll need to master both whether you're fighting Nazis, cultists, or stranger things that lurk in the ruins.
A randomized map and story path across five campaigns provides plenty of adventure for the intrepid player, and there's also a Hardcore Mode if you want to add tension to the story through permadeath. Pathway is also visually stunning, bringing to life a world well worth exploring.
Pixel Noir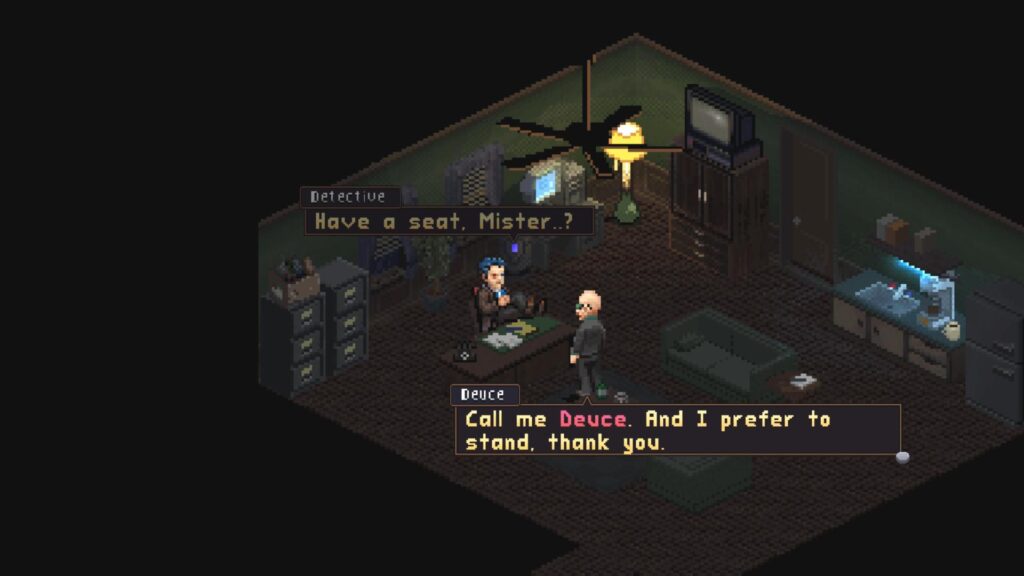 Everyone loves a good mystery, and there are few archetypes more iconic than the hardbitten detective on a dangerous case. Pixel Noir adds JRPG flair to the classic private eye story. Not only will you need to take cases to pay the bills, but your character will need to unravel the truth behind an incident that's haunted them for ten years.
Pixel Noir pits you against much more than just street toughs and crooked cops, though; there's an element of sci-fi horror in the case as well that keeps you guessing throughout the story. The game has been in early access for about three years, and it's unclear when the full release will drop, but if the current version is any indication there's a lot to look forward to!
OCTOPATH TRAVELER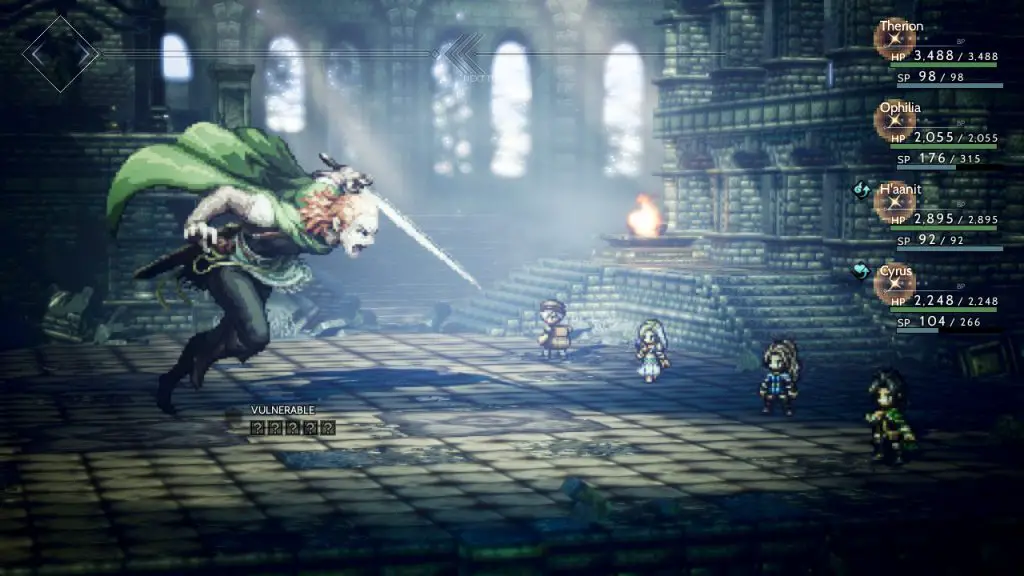 Square Enix's modern classic Octopath Traveler has a retro look with modern effects that make it a uniquely gorgeous game. Fans of old-school RPGs who haven't picked it up yet should definitely give Octopath Traveler a try. It follows the stories of eight distinct characters, each with their own quest, whose journeys will converge in unexpected ways.
Combat is largely based on finding and exploiting enemy weaknesses, allowing skilled players to rack up enormous amounts of damage. Here at Turn Based Lovers we've got eight good reasons to play Octopath Traveler, so what are you waiting for?
Get Octopath Traveler on Steam
Get Octopath Traveler on Switch
Legends of Amberland: The Forgotten Crown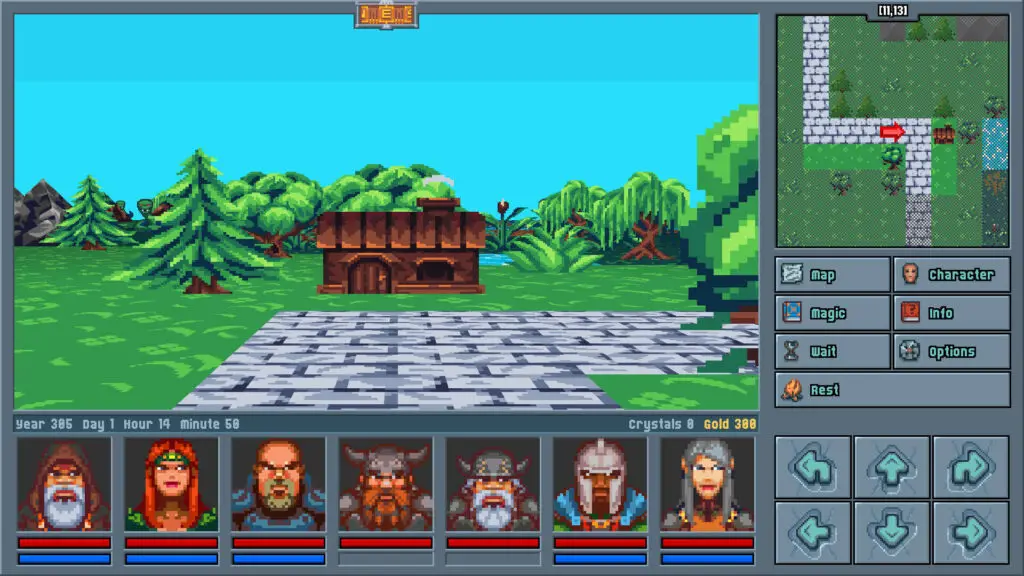 Playing Silver Lemur Games' Legends Of Amberland feels like rediscovering a lost Might And Magic title from the 1990s. With a large party of seven heroes – whom you can customize at the start of a new campaign – the game takes you through first-person dungeons and an enormous fantasy world to explore. The story is completely open and nonlinear, allowing you to travel anywhere in the game's living world you like.
Players nostalgic for the old days of PC RPGs will find their hearts stirred by Legends Of Amberland's classic gameplay. That said, progression is streamlined so there is less grinding to do; that means more time for exploring and adventuring!
Get Legends Of Amberland on Steam
Get Legends Of Amberland on GOG
Get Legends Of Amberland on Switch
Virgo Versus The Zodiac
Moonana's Virgo Versus The Zodiac feels like Paper Mario meets She-Ra with a dash of Steven Universe thrown in for good measure. The turn-based battles have a timed-input element, letting you fare better in combat through exact button presses. There are also entirely optional shoot-em-up stages to add some fast-paced action if you want it.
Virgo has humor in spades, and you get to play the villain. The heroine sees the rest of the Zodiac Realms as heretical, and feels that her duty as the Holy Queen is to bring them into line. If you're looking for something a little different, Virgo Versus The Zodiac could be your game.
Get Virgo Versus The Zodiac on Steam
Get Virgo Versus The Zodiac on GOG
Stoneshard
If you like Battle Brothers then early access title Stoneshard is definitely worth a look. The mercenary life is just as gritty and dangerous, but this time you're on your own. As a lone mercenary, you'll wander the land taking jobs and trying to survive.
Stoneshard has limitless character customization, so you can create a build for your character tailor-made to your liking. The pixelated art style might give the illusion that the game is lighter fare than other medieval mercenary sims, but don't be fooled – the sprites will get beaten, battered, and bloodied just as much as their brethren. The full version is expected to release in 2023 or 2024.
Horizon's Gate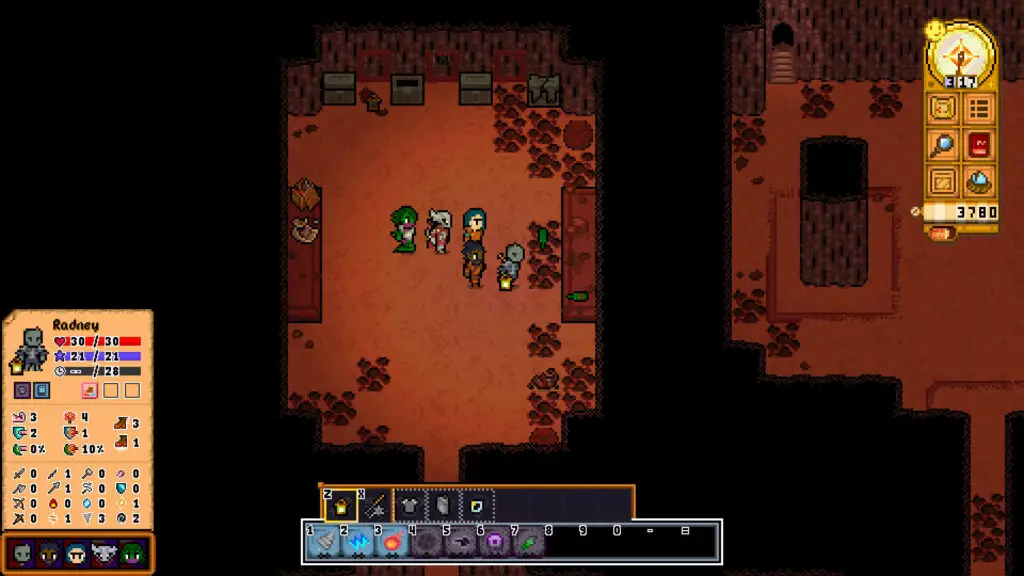 Horizon's Gate is the most recent of Rad Codex's retro-inspired exploration RPGs. Like its predecessors Alvora Tactics and Voidspire Tactics, Horizon's Gate lets you journey across a vast open world, either following the story or just doing your own thing. Imagine if Skyrim had been an SNES title and you might have a pretty good idea of what the game is like.
While Horizon's Gate is set in the same universe as the developer's previous games, you don't need to have played the earlier titles to get the full experience out of it. Of course, if you enjoy it there's no reason not to go back and try the first two!
Fae Tactics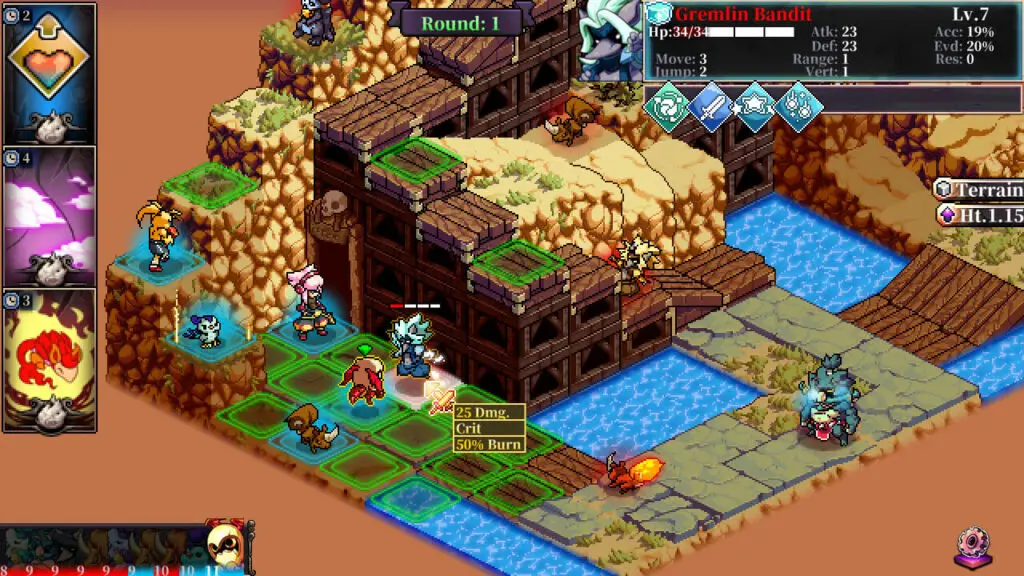 Chock-full of whimsy and popping off the screen with a beautiful pastel color palette, Fae Tactics is not your standard fantasy RPG. Caught up in the conflict between humans and fae, pink-haired wizard Peony needs to master her magical abilities to overcome the growing dangers of the world. Casting spells and summoning allies are both key to winning battles.
Fae Tactics' combat will be immediately recognizable to fans of Final Fantasy Tactics, letting you use the environment, cover, and elevation to your advantage. The soundtrack is just as upbeat and fun as the rest of the game, which is always a big plus.
Ikenfell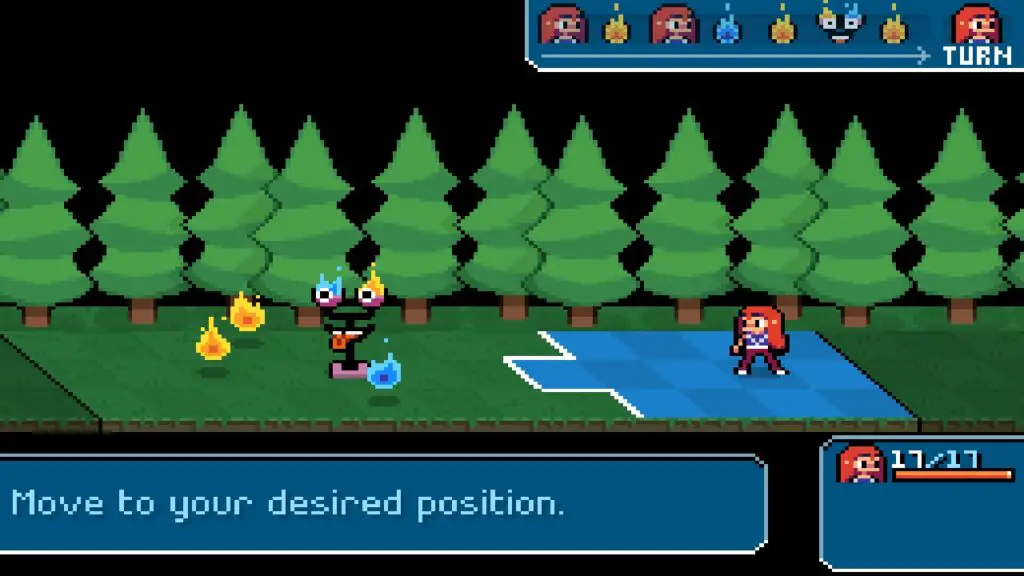 Happy Ray Games' Ikenfell is a charming take on the wizard school subgenre. It lets you explore a large and bizarre campus with secrets upon secrets, bringing a team of three aspiring spellcasters on your journeys. Party members can use the spells they've learned at will, with no resource system; success depends on timing and finding the right combos.
Ikenfell is full of monsters and bosses to slay and items to discover. It's also got a heartwarming story and a great soundtrack. Best of all, though, you save your game by petting one of the many cats found throughout the school.
Star Renegades
At first glance, you might not even think Star Renegades has pixel graphics. The game is so detailed that it can be hard to tell in the thick of battle, but in truth it has some of the most breathtaking pixel animations around. Every run in this jaw-dropping sci-fi roguelike tasks you with defending the universe against an extra-dimensional invader.
Star Renegades generates unique enemies, and similarly to the orcs in Shadow Of Mordor your foes will grow and evolve with you. Combat is a tight, fast-paced flurry of combos and counters, and each failed run will only make you want to go back in and try again.
Get Star Renegades on PlayStation
Monster Sanctuary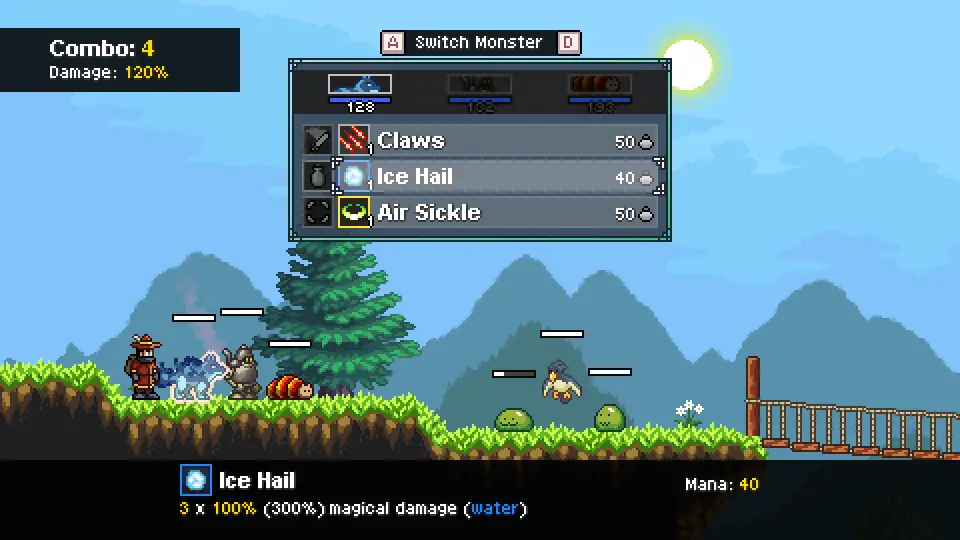 Monster Sanctuary merges Pokemon-style monster battles with Metroidvania exploration. To be honest, it's shocking that a combination like this hadn't been tried before. We're glad that the developers at Moi Rai Games went for it, though, because the result is lovely.
There's plenty of running, jumping, and platforming to be had as you explore Monster Sanctuary's side-scrolling world, and when you run into trouble the game shifts into turn-based battles. Catching and training stronger monsters means more options in a fight, and more paths to unlock.
Get Monster Sanctuary on Steam
Get Monster Sanctuary on Switch
Legend of Keepers: Career of a Dungeon Manager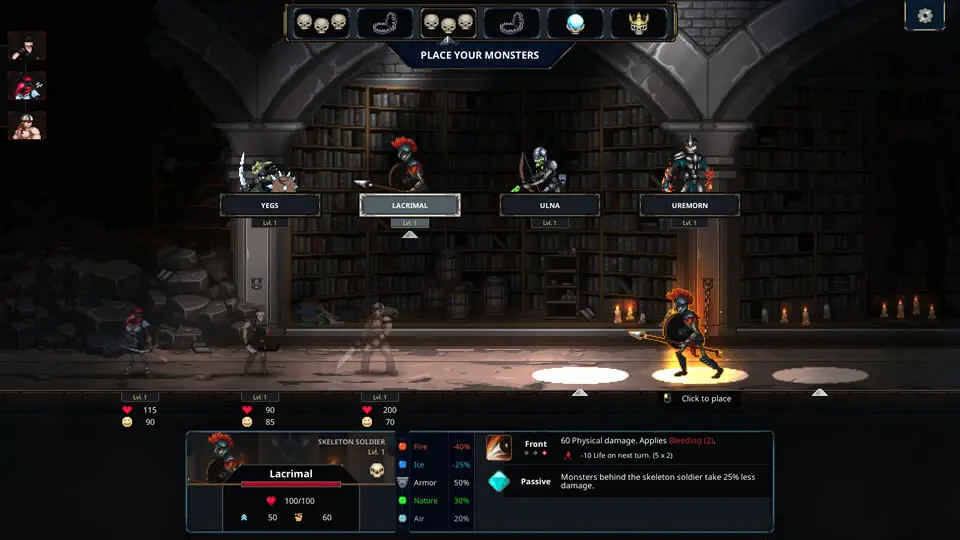 Dungeon crawling is great and all, but sometimes it's more fun to be on the other side of the dimly-lit corridor. Legend Of Keepers lets you design and populate deadly dungeons, then pit your monsters against the brave and foolish heroes trying to rob you of your treasure. By knowing what the heroes are capable of, you'll be able to set devious traps and deploy the right beasts for the job.
The monster sprites in Legend Of Keepers are quite impressive, and you'll also be able to command some legendary bosses. If you're sick of getting torn apart in Darkest Dungeon, Legend Of Keepers lets you do the tearing instead.
Get Legend Of Keepers on Steam
Get Legend Of Keepers on Switch
The Last Spell
Ishtar Games' The Last Spell puts you in command of the desperate defense of a fantasy city against the creatures of the night. Few games allow for battles and large and epic as this one, and it's still in early access! The full version, which will hopefully launch by the end of 2022, will expand the main scenario adding more monsters and a mighty end boss.
The Last Spell has great gameplay and frightening foes, but another huge selling point is its soundtrack. The symphonic metal tunes let you rock out even as the walls are breached and monsters overwhelm your forces. The soundtrack is available separately as well, so you can take it with you on the go!
Dark Deity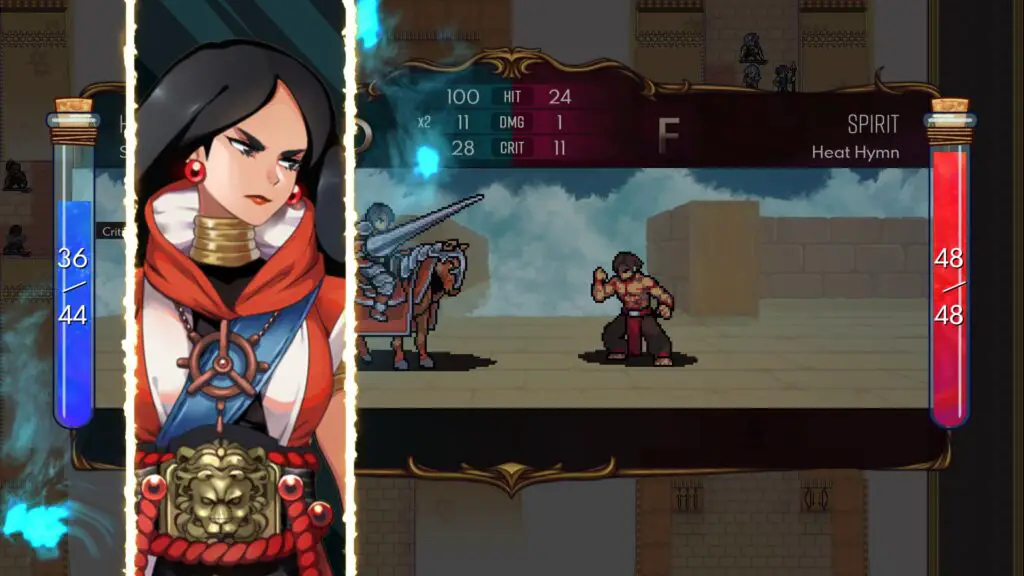 Fans of Fire Emblem won't want to miss out on Dark Deity, which captures the beloved series' gameplay and charm while trying something a little different. Longtime Fire Emblem fans are used to permadeath, but in Dark Deity a defeated character returns at the end of the battle – albeit with a permanent penalty. It's a compelling compromise between losing characters entirely while still encouraging players to be careful with their units.
Dark Deity also sports thirty playable characters, between whom bonds can be formed through hundreds of support conversations. The character designs are excellent, both in their hand-drawn incarnations and the sprite-based battle animations. If you've played Three Houses to death, Dark Deity is a great game to keep the tactical train rolling.
Gods of Sand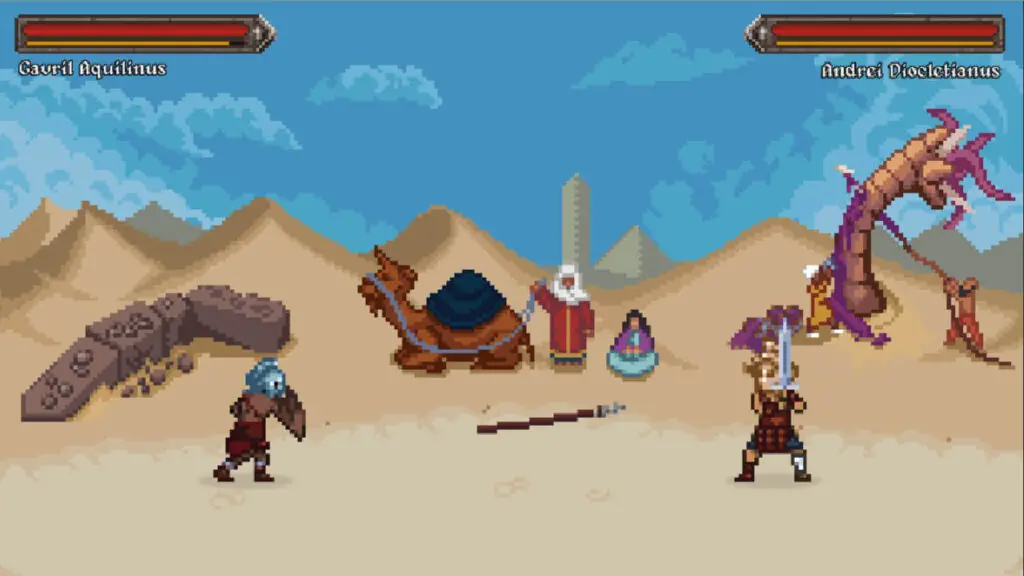 The word "arena" is derived from the Latin "harena," which originally meant a sandy place. It came to mean the sand spread on the Colosseum floor, so it's appropriate that Achenar Studios' gladiator sim is called Gods Of Sand.
Players run a Ludus – a gladiator school – and need to make enough money from fights to stay afloat and recruit and train new fighters. The game is still in early access, but its cartoonish pixelated visuals and myriad backgrounds are signs of good things to come as the full version approaches sometime next year.
Hero's Hour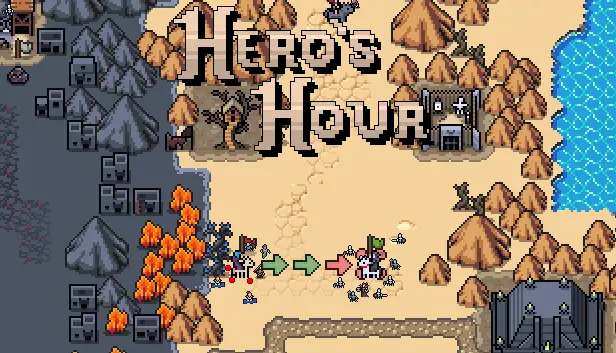 Hero's Hour is a fast-paced strategy RPG that blends a turn-based overworld map with real-time tactical battles. Similar to classic Heroes Of Might And Magic games, you'll explore the world in search of upgrades for your kingdom and armies. When battle is joined, though, it's a completely different experience.
From small-scale skirmishes to mass battles, combat in Hero's Hour is swift and chaotic. The game uses procedural generation to create each world, and can even affect the build order of each faction between campaigns! There's really nothing quite like it.
Coromon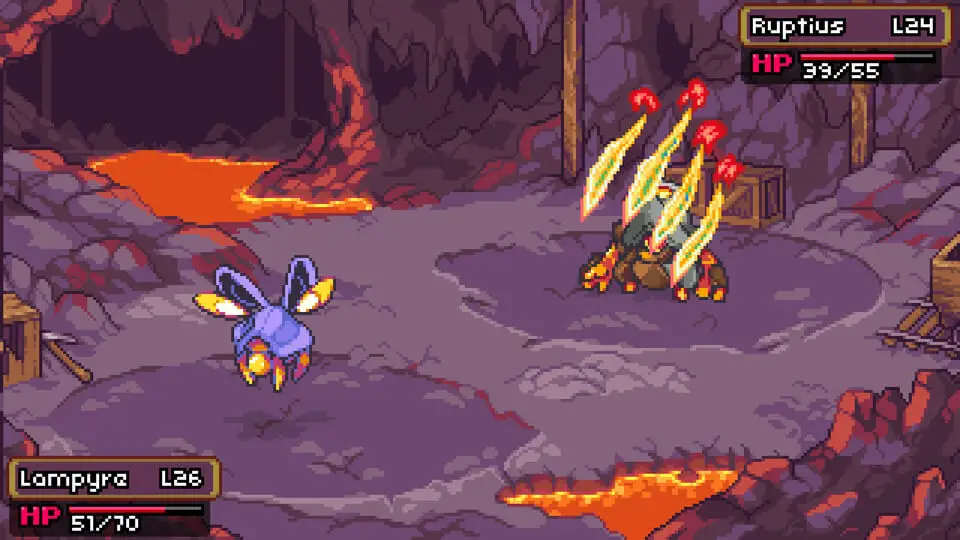 By now you've surely heard that a new Pokemon game is expected by the end of the year. In the meantime, Coromon offers a fresh take on familiar monster-catching gameplay. With a hundred unique monsters, a different type chart, and an energy-based resource system rather than PP per move, Coromon offers a new challenge for even the most veteran trainers.
Coromon offers multiple difficulty modes, as well as built-in randomizers and Nuzlocke modes for the truly adventurous. It's easy to tell when a game is by fans, for fans, and Coromon can proudly count itself as just such a title.
The Iron Oath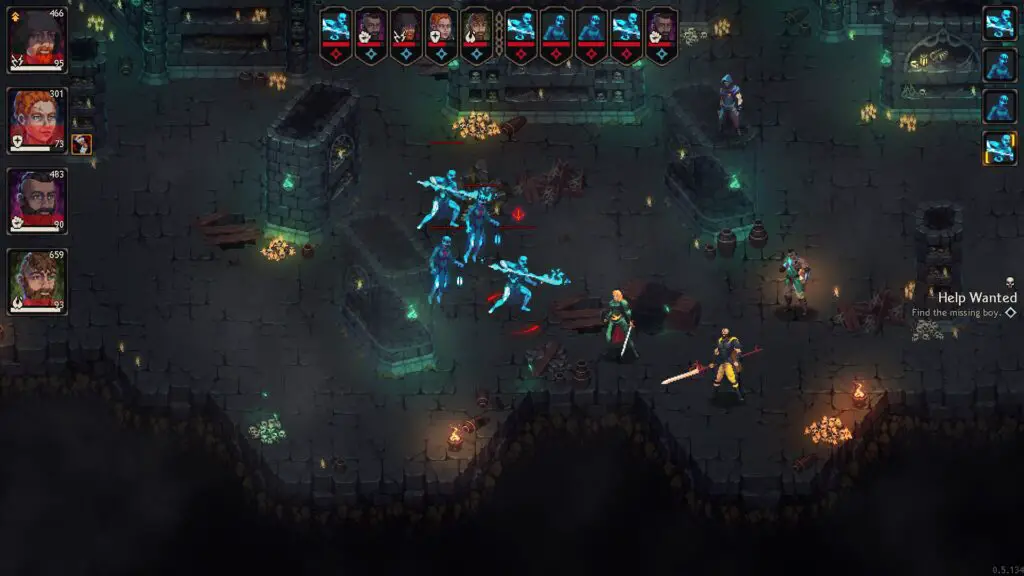 This ambitious mercenary sim is one of the year's most anticipated games. The Iron Oath entered early access in April, and we can't wait for more. With high-powered combat, bloody battles, and the threat of permadeath around every corner, it's a challenge that never lets up.
Players will need to recruit, equip, and train their fantasy band throughout their careers. The world will change as years wear on into decades, ensuring that there is never a shortage of wars that need fighting and villages that need protecting. Give it a shot and find out why the team here at TBL is so excited about The Iron Oath.
Songs Of Conquest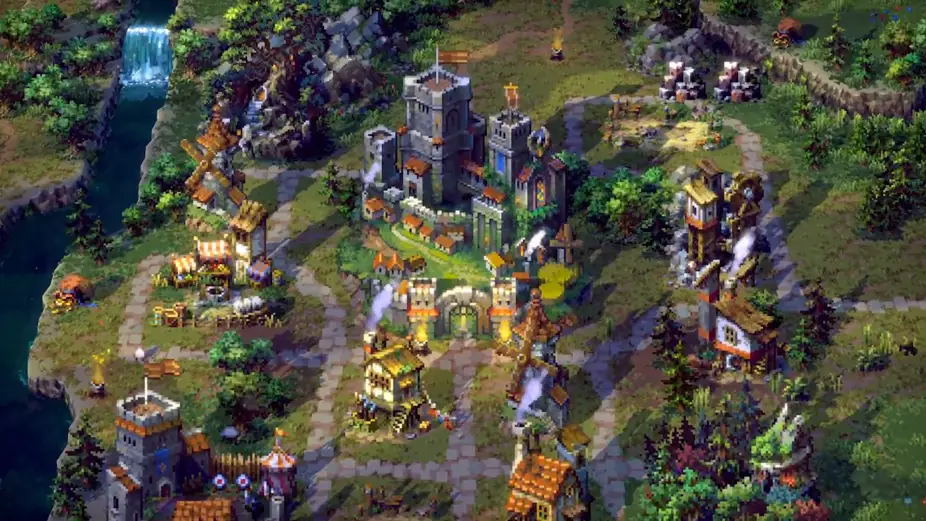 Songs Of Conquest is a modern take on the classic gameplay of King's Bounty and Heroes Of Might And Magic. This early access title has fantastic sprites that evoke the game's inspirations while still standing on their own. The developers are actively engaging with their community to make the best possible product for the game's launch.
With four unique factions and a magic system that determines your usable spells based on the troops you bring to battle, Songs Of Conquest offers a unique form of character and army customization. It even has multiplayer for those of you with a competitive streak. The developers currently estimate that the full launch will be sometime in 2023.
Get Songs Of Conquest on Steam
Symphony of War: The Nephilim Saga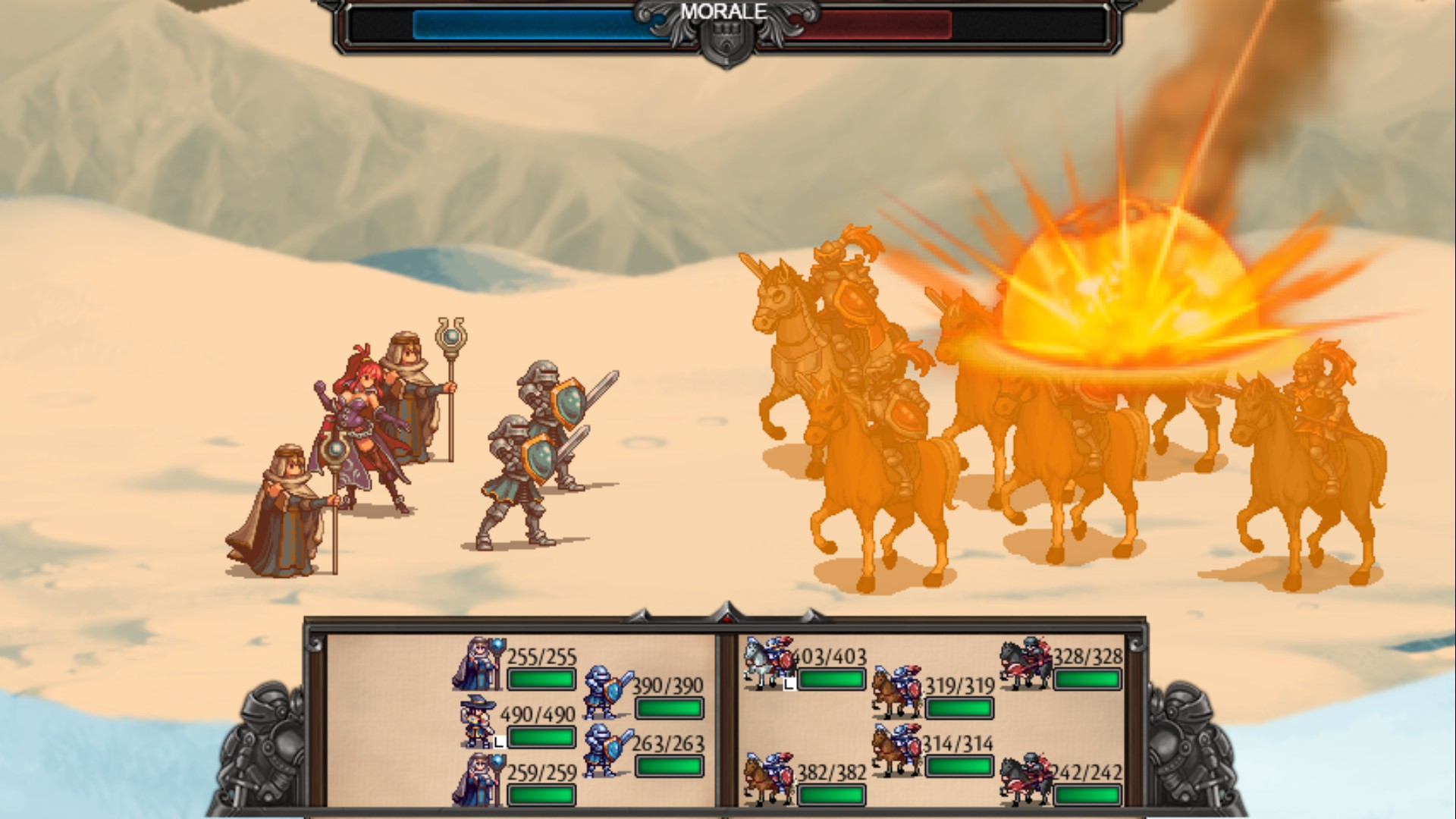 Fans of classic tactical RPGs should absolutely check out Symphony Of War. It has all the charm and strategic depth of the GBA Fire Emblem games with some wonderful modern flourishes. Not only can you recruit new heroes beyond the story characters, but you also decide what sort of troops they'll lead into battle! A character's formation profoundly impacts their performance on the field.
With a story full of intrigue and warfare and compelling army management between battles, Symphony Of War sets the standard for indie RPGs. Try the demo if you're still on the fence – you'll be happy you did.
Now is your turn to let me know what you think about my top 30 turn-based pixel art RPGs and Strategy Games list. We can talk about it on Twitter, Youtube and inside our discord server. Wish you the very best. Ciao