Finding games like Fire Emblem is very difficult, both for the depth of the gameplay and for the stories that tell the games from the series born in 1990 with Shadow Dragon and the Blade of Light. Fire Emblem is a very long-lived series developed by Intelligent Systems. The franchise has seen so many sequels and spin-offs going on and now that we are writing this article, the brand new Fire Emblem Three Houses has come out a few weeks ago.
Strengthened by the success achieved with the Advance Wars series, Intelligent Systems decided to create this new series, basing it on the consolidated elements of their war strategy but going to give it a fantasy style and RPG mechanics. The formula was successful and has become a reference point for turn-based strategy games, so as to inspire many developers.
Unfortunately, Fire Emblem is a Nintendo exclusive and for those who, like me, only have a trusted PC, there is no way to get their hands on the series. But some alternatives exist and then let's roll up our sleeves and take a look at PC games like Fire Emblem and that indeed remember it in the game mechanics.
The list is ordered by PC release date and for each SRPGs, you will find a link to the steam page. Let's check out then our list with games like Fire Emblem.
Farland Story
Developer: Technical Group Laboratory
Release date: 1993
Don't want to be wrong but Farland Story by Technical Group Laboratory is the first PC game resembling the Fire Emblem mechanics on PC. Released on PC-9800 series in 1993 and 2 years later ported on Windows, the game sees 5 other games in the Farland Story series. The game will catapult us into a fantasy world to follow Arc's story and his quest to save the beloved Ferio. Nothing to remember about the story, but gameplay was great, featuring different classes and level-ups that happen in the middle of battles. You can find it on Myabandonware
Shining Force I & II
Developer: Camelot Software Planning
Release date: 26 Jan, 2011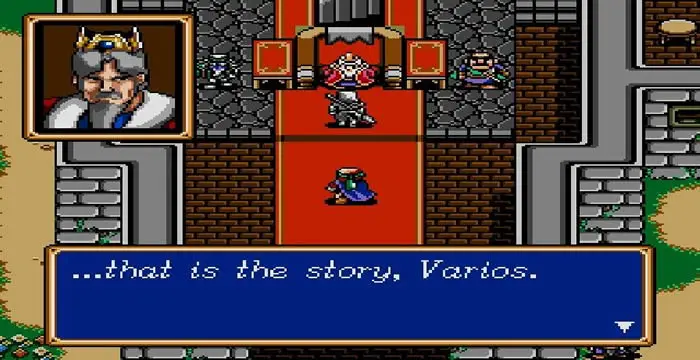 A great classic launched in 1992 on Megadrive that sees a lot of re-make on various consoles and bundles. SEGA decided to publish the first 2 chapters of the series on Steam in 2011. All the distinctive elements of the Fire Emblem series are here, every action gives our unit experience, different classes, and promotions to unlock. For sure a highly recommended title for lovers of this genre. Steam page
Clarent Saga: Tactics
Developer: David Nguyen
Release date: 25 Sep, 2017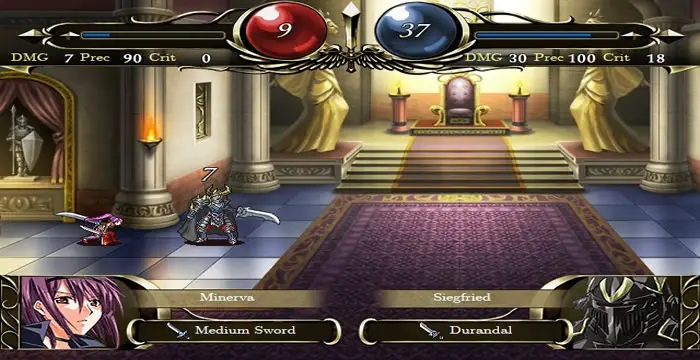 Clarent Saga: Tactics developed by David Nguyen is an SRPG clearly inspired by classic 16 bits TRPGs. Follow the story of Prince Abel and Pherellios. Fight in square grid maps and see the battle transactions as happens in Fire Emblem. Released in 2017, the game is continuously updated (last update: October 7, 2021) with new playable characters and new scenes.
Key features
Adjustable difficulty (8 Difficulties) and a lot of options;
Around 40 playable characters;
Around 55 Small Maps and more with some variation (good replayability);
A branching storyline with moral ambiguity and dark themes (choose your own path!);
Great classical Music (3 hours soundtrack);
Fast strategic battle.
Clarent Saga: Tactics is a free-to-play game on Steam.
Legion Tale
Developer: Maulidan Games
Release date: 20 Sep, 2017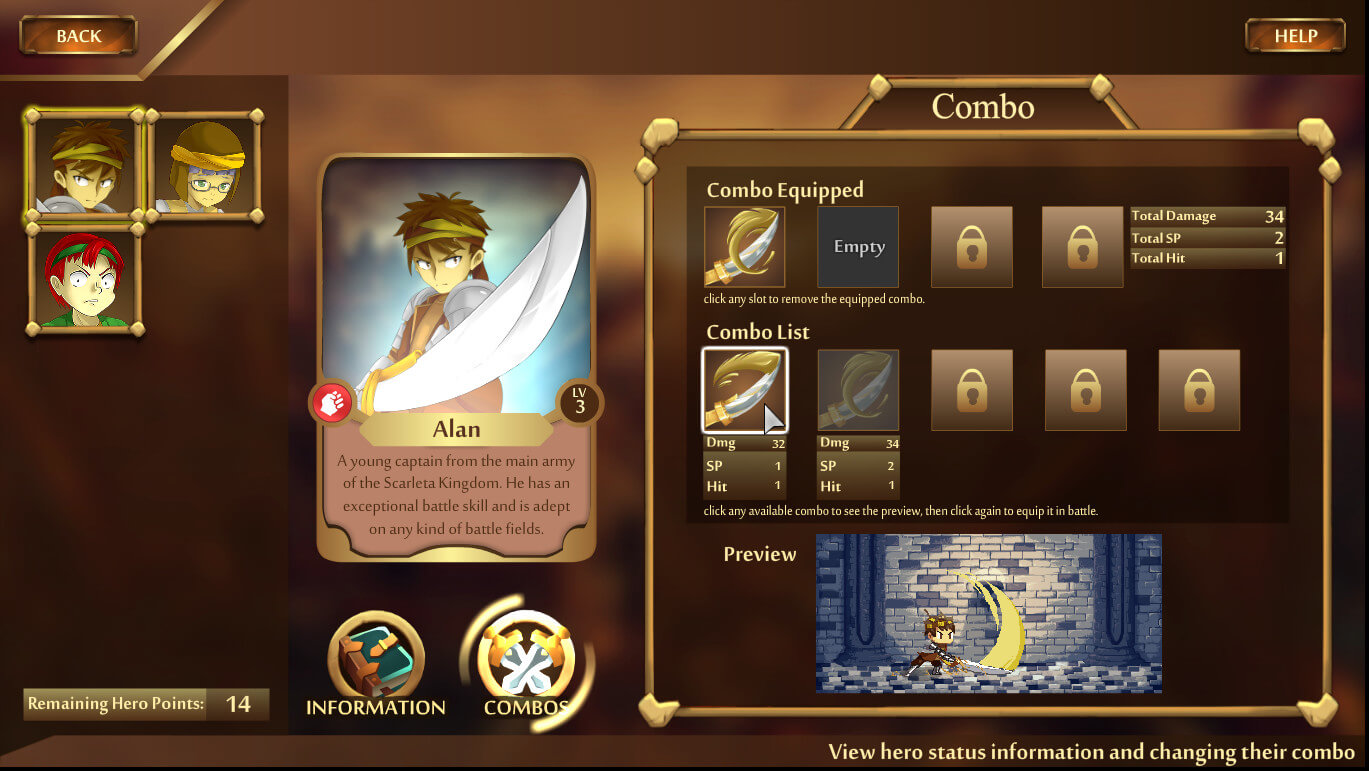 Another game like Fire Emblem is Legion Tale is a turn-based tactics RPG developed by Maulidan Games set in a medieval continent of Agia. We will follow the story of Alan, leader of a small legion of warriors who must fight and take down the reign of the Dark Lord in 30 chapters of epic battles. Legion Tale features a combo system where you must be reactive and push the right buttons at the right time to have continuous and devastating attacks.
Key features
A story inspired by a lot of classic tactical games.
Enjoy up to 30 chapters of epic battles.
Tactical Combo Battle System (TCBS).
Affinity Triangle. (Strength > Wisdom > Agility > Strength) 
Beautiful, carefully designed pixel art combat animations.
Linear story with beautiful hand-drawn background painting.
Challenging turn-based combat, each with various kind of objectives from Kill Targets, Survive, Escape, and Elimination.
Meet 10 different heroes and follow their story.
Here the Legion Tale Steam page
Legend of Cina – 2019
Developer: Yunkai
Release date: 30 Mar, 2019
Developed by Yunkai, Legend of Cina is a turn-based tactical RPG released in 2019, faithful to the mechanics of Fire Emblem. The game presents a basic scheme, you will fight battles, go on on the story, and develop heroes and abilities. Legend of Cina has been updated recently (July 2021) with the addition of magical weapons, permanent death mode, max level recap, etc.
You can also try Legend of Cina for free thanks to Steam free demo.
Falnarion Tactics
Developer: Team Syukino
Release date: 7 Jan 2019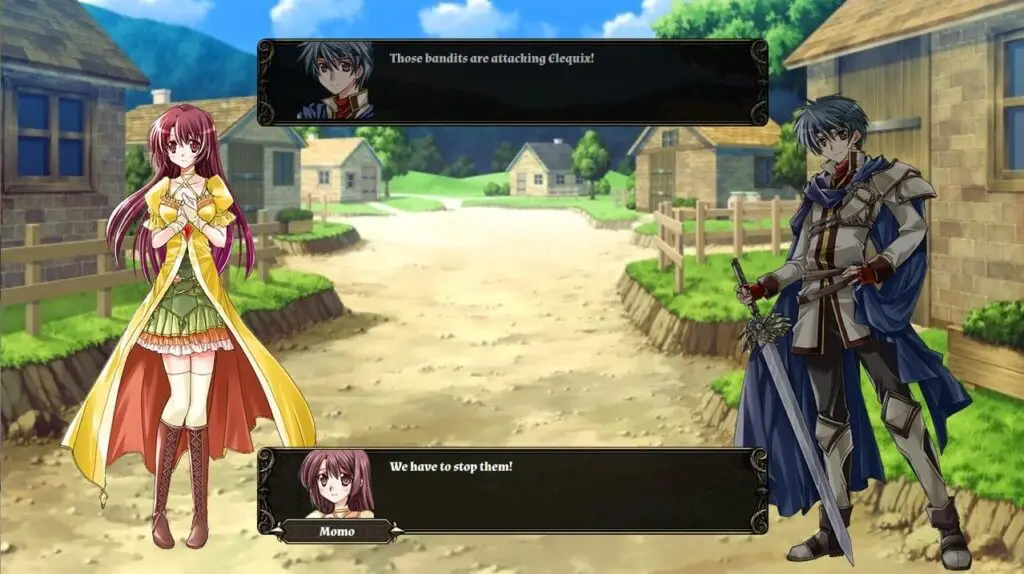 Indie project developed by Team Syukino and released in 2019 (with several games already published) Falnarion Tactics is a game like Fire Emblem that presents an intriguing story consisting of 12 chapters. During the adventure, our heroes can reach level 20 by acquiring bonus points on completing missions. A durability system, weapon triangle system with weaknesses and strengths, and lots of side quests.
Key features
Level each unit individually to level 20 with a class change option for some at level 10.
Earn bonus points during main story missions and side quests and use to purchase items or towards leveling.
Various shops to purchase a wide variety of Weapons, Items and etc.
A durability system that provides limited usage on all gear, prompting you to use your skills wisely.
A revival system that allows you to bring back your fallen teammates with an item.
Weapon triangle system for a combative advantage.
Extras section with unlock-able character bios, soundtrack, and picture gallery.
Several side quests to sink your teeth into.
Main story with 12 chapters.
Engaging turn-based combat system.
Falnarion Tactics is available on Steam.
Falnarion Tactics II
Developer: Team Syukino
Release date: 15 Jul 2019
Released just a few months after the first chapter, Falnarion Tactics II continues to tell the events of the first game, this time from the perspective of a clan leader that fights against the Inelda empire. During the story, we will meet new & old friends. Same mechanics, but a lot of new content.
Key features
Features several story chapters.
Several side-quests.
Durability system.
Revival system.
Check out the Steam page
Vestaria Saga: War of the Scions
Developer: Vestaria Project
Release date: 27 Dec, 2019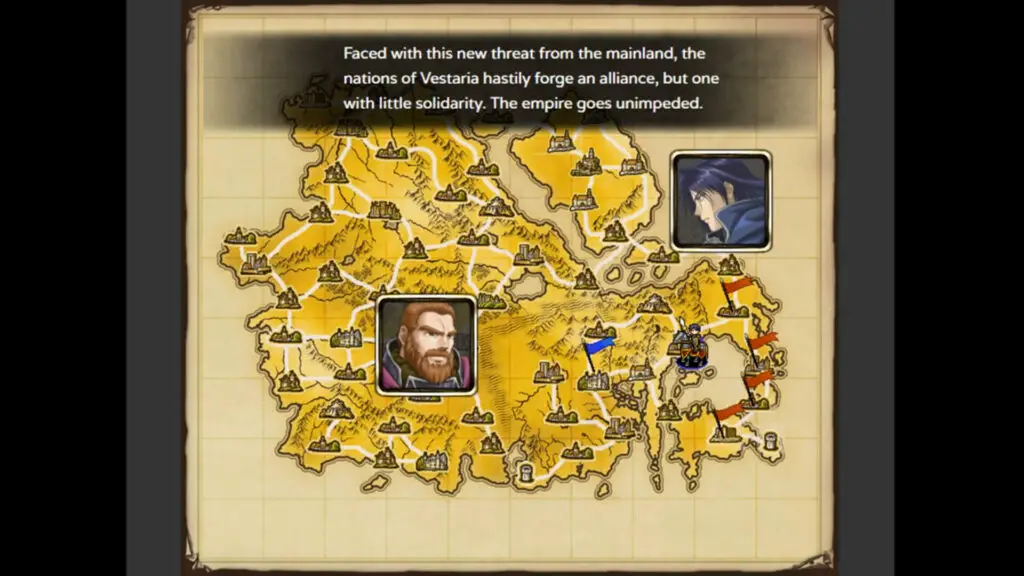 A war between a coastal kingdom and a powerful empire with a hero that shorts on allies must save the kingdom and the princess. A story with intrigues and conspiracy the one told in Vestaria Saga: War of the Scions by Vestaria Project, a team led by Shouzou Kaga, creator of the very first Fire Emblem. Is the story the main pillar of this strategy game, as it offers different endings based on who survives till the end.
Key features
An enthralling campaign of espionage, international intrigue, and war written by veterans of the genre.
Classically Styled Strategy RPG gameplay on a grid-based map.
Two finely tuned difficulty modes to accommodate both strategy veterans and newcomers.
A full English script translated from the original Japanese by the best in the business.
Full support for both USB controllers and keyboard & mouse.
Vestaria Saga: War of the Scions is available on Steam
Langrisser I & II
Developer: Chara-ani Corporation
Release date: 10 Mar, 2020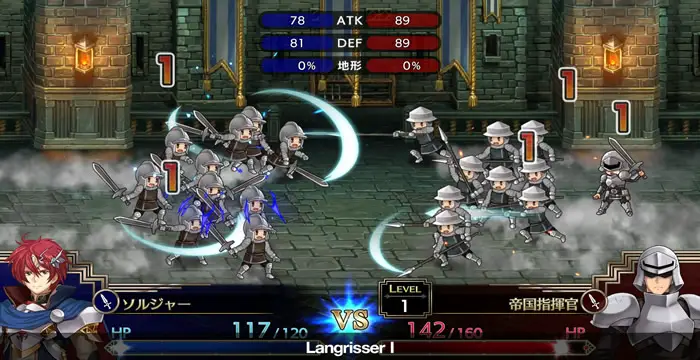 Another historical series was originally created by Masaya Games in 1991 on Mega Drive consoles. The series has had many chapters and several remakes, even a mobile version until the release of this PC version in 2020. The bundle contains the first and second chapters with a complete graphic revamp, reorchestrated music, and quality-of-life improvements.
Key features
A Blade Honed to Perfection – Experience two classic titles with new visuals, music, localization, and a new character with new story choices.
Legendary Legions – Expanded character options across two games allow you to command 33 playable characters and customize them with 50 unique classes.
Forge Your Path – Your greatest weapon is choice. Your decisions result in any one of 22 story endings and 560 character outcomes across both titles.
You can get Langrisser I & II on Steam
Rise Eterna
Developer: Makee, Forever Entertainment S. A
Release date: 9 Jun, 2021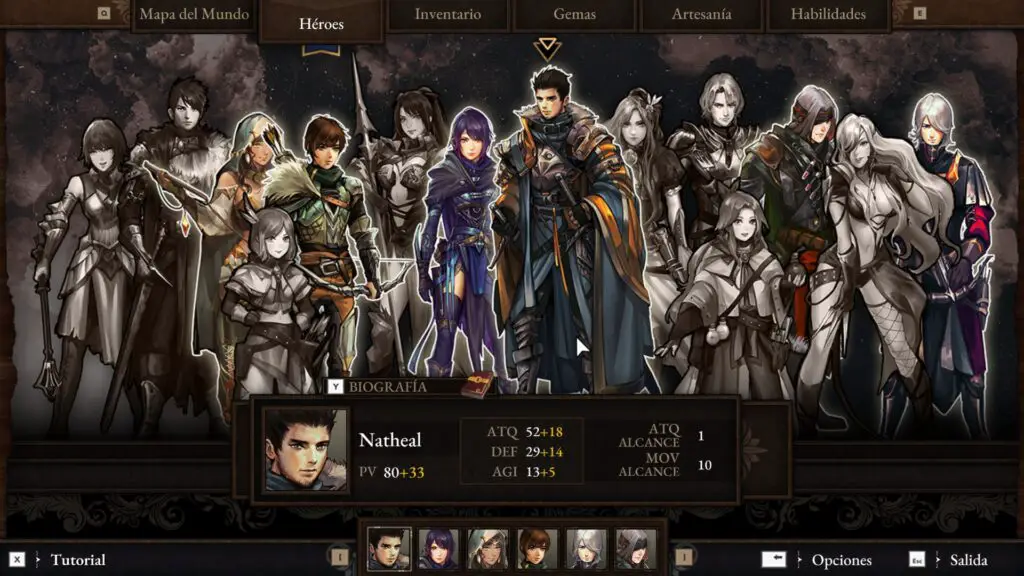 Stylistically one of the best titles similar to Fire Emblem on PC. Not so well welcomed by the critics on Steam. We are talking about Rise Eterna by Makee & Forever Entertainment S. A. 14 characters to unlock through hidden content and hidden challenges. Many possibilities for customization and a growth system through crafting. Here is our review.
Key features
Build your army: 14 characters and countless personalization possibilities. Learn skills, recruit unique heroes, and prepare them for battle. Turn them into war machines, the Empire deserves your wrath.
Craft: develop your characters using gems, crafted with numerous ingredients looted during battles.
Rich story: experience and share critical moments of Lua and Natheal's life.
Hidden content: will you be able to find all the hidden characters and challenges? The game is deeper than you might think at first glance, search everywhere and become the unquestionable champion of "Ars Rare kingdom".
Nostalgia on steroid: you loved Fire Emblem, Tactics Ogre, Final Fantasy Tactics – discover Rise Eterna, a tribute to those classic titles, but with a modern twist.
Check out the Rise Eterna Steam page
Dark Deity
Developer: Sword & Axe LLC
Release date: 16 Jun, 2021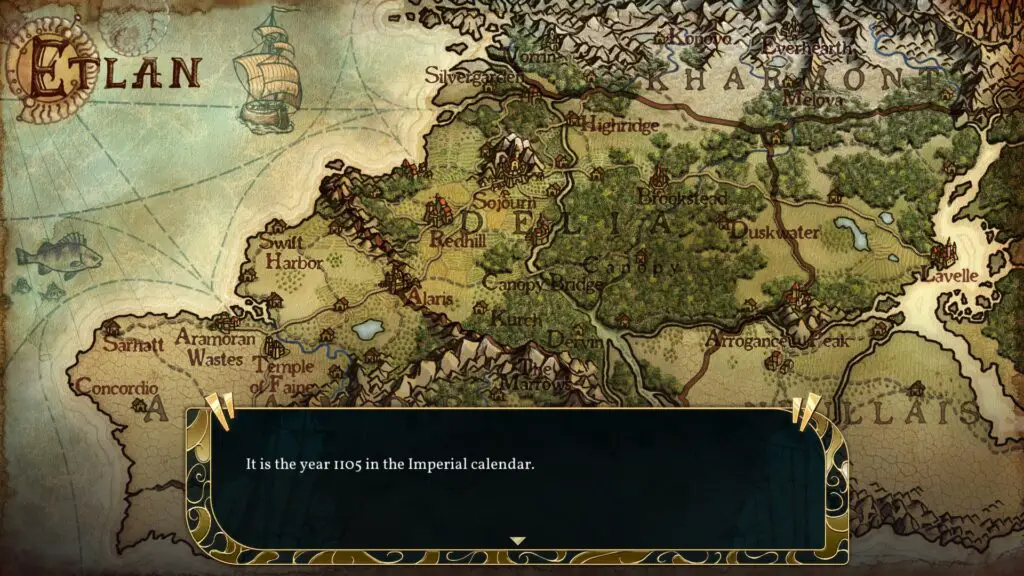 At the end of this article, we will find the latest PC game inspired by Fire Emblem and then the most recent in terms of release date. Dark Deity by Sword & Axe is a turn-based strategy game with some impressive features if we think about the available classes, the playable characters, the equipable items, and the bond system it offers. Here our review
Key features
Strategize through 28 chapters of iconic turn-based combat scenarios and objectives that will put your tactics to the test while your units earn hard-fought experience and recover from the scars of grave wounds.
Choose between 54 distinct character classes, each with their own skills and capabilities, ensuring every playthrough is a unique one. Face a wide variety of enemies as you guide your units' destiny toward their ultimate forms.
Travel with 30 memorable playable characters with varied backgrounds, personalities, and motivations, as they set out to change Terrazael forever.
Forge friendships as units bond together in the heat of battle. Character's relationships evolve in over 400 different conversations that show a glimpse of life beyond the battlefield with real and tangible gameplay implications.
Equip your team with a diverse array of hundreds of upgradable weapons and spells to gain an advantage at the edge of battle.
Discover droves of divine and ancient artifacts scattered across the world that will transform the abilities and destinies of those who wield them.
Check out the Dark Deity on Steam
Some games like Wargroove, Shattered Throne & Battle for Wesnoth have not been included in this list because for various factors but you find them in the list of games like Advance Wars.
As in each of our lists, we are open to your comments and suggestions to keep this list of games like Fire Emblem up to date. In the meanwhile, you can subscribe to our newsletter or follow us on Twitter.