Hello everyone, we decided to have a virtual celebration with the recent release of the new Switch OLED. To that end, I have prepared this list of the Best Tactics RPGs available on Nintendo Switch which we have previously covered. Born from the idea of making multiplayer sessions easily accessible, from everywhere; the Nintendo Switch achieves this and much more, with a compilation of a great catalogue of single-player games with a focus on RPGs and strategy games. Including some incredible exclusives. Some notable examples that come to mind are Fire Emblem and Mario + Rabbids Kingdom Battle (not covered yet) and the upcoming Triangle Strategy.
What is a Tactics/Tactical RPG ?
Tactics RPGs are games with a relevant story set in the most disparate of settings; fantasy, cyber-punk, or medieval. Either possessing a dark and serious tone or a more colourful and light-hearted twist. Within these stories, you will be able to take your own decisions and influence the course of events by interacting with NPCs and fellow adventurers. A factor that makes the connection to the RPG aspect.
Impersonate one or more characters who take decisions and evolve, improve their characteristics and acquire new skills with each level-up attained, and manage many aspects from equipment to aesthetics. These are all must-haves for an RPG.
Last but not least the type of element that you will find in this genre is a combat system in which you will not only have to worry about when to attack and defend but also plan to move characters across largish maps.
After covering the basic premise of this genre, it is now time to show you some of the best Tactical RPGs on Switch Tactical RPGs according to our reviewers. All the games featured are also available as PC Games and can be found on the Nintendo Shop and some of them even on the Amazon Store.
Enough talk for now. Without further to do, let us begin with showcasing the Top Switch Tactics RPGs (according to us so far) from the lowest rated to the highest.
Black Legend
Developer: Warcave
Release date: 25 Mar, 2021
Let's start our list of the best RPGs on Switch with Black Legend by Warcave. A Turn-Based Tactics RPG set in a dark and inspiring world. We will guide a group of mercenaries against a mysterious cult who doomed the city. If the alchemy system and the build and learning abilities were prized, the same could not be done with the unbalancing problems and some repetitiveness and boring problems regarding the battles. Following the link below is the best way to learn more about it. Read more in-depth here.
Fort Triumph
Developer: CookieByte Entertainment
Release date: 16 Apr, 2020
Indie-made game. Fantasy-themed strategy. Multiple act single-player campaign. Narrative-driven quests split between multiple acts. Hit and miss writing. Visually pretty and colourful graphics. That's Fort Triumph by CookieByte Entertainment's business card. A tactical RPG with good design and balanced strategy layer and a strong foundation of indirect combat options based on interactive and destructible environments to inflict damage on opponents. Problems come in terms of limits to factions and character types. Anyway, our detailed review of Fort Triumph will help you evaluate the title at its best. Read more in-depth here.
Ruin Raiders
Developer: OverPowered Team
Release date: 14 Oct, 2021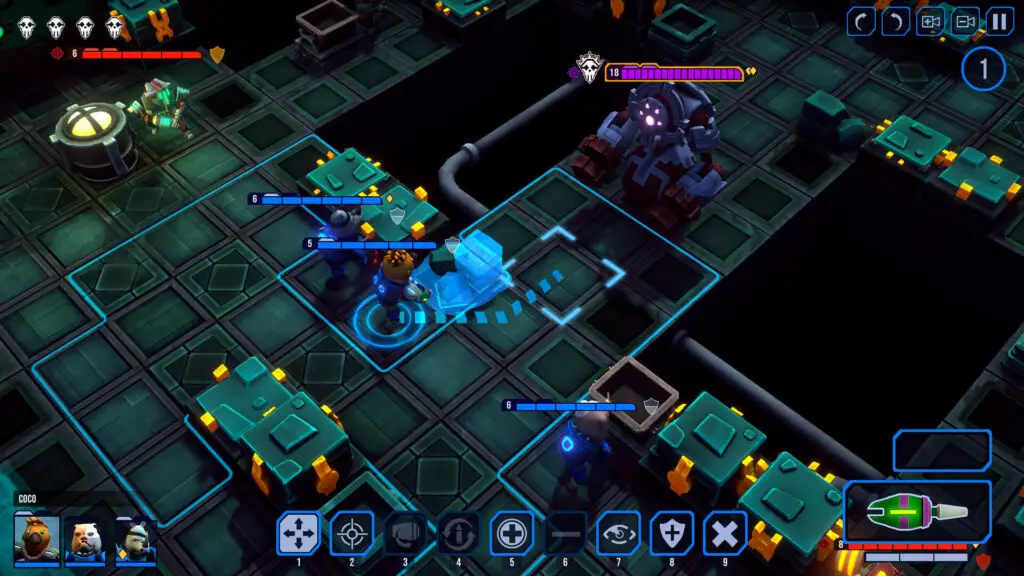 The most recent game on this list, released on PC and Switch on the 14th of October 2021. Ruin Raiders is a colorful tactics roguelite RPG where we must explore ancient ruins, fight in tactical combats, and improve our base. A lot of variety in weapons and items and a nice cartoon-style graphic. Read more in-depth here.
King's Bounty II
Developer: 1C Entertainment
Release date: 24 Aug, 2021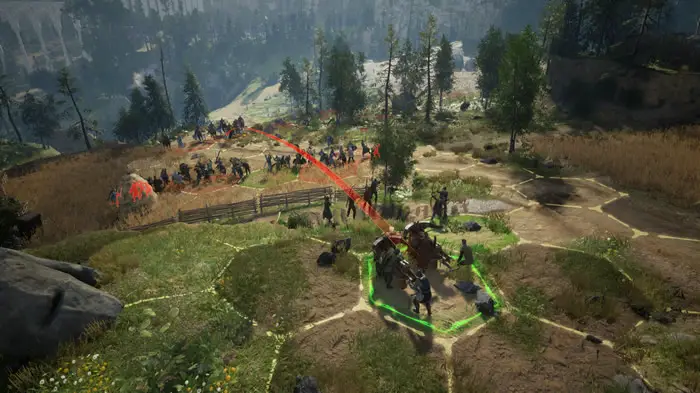 The King's Bounty series is an old guard of the tactical RPG genre that has been around for 30 years. Although not quite the same game as the first one as the overland campaign was replaced by something else, the heart of what made the King's Bounty series good is there— the tactical finesse required to beat battles and the intricate world design. The visuals may not be great and optimized to its potential (then there's the separate discussion of bugs), but it is still a good tactical RPG that should please most fans of King's Bounty. Read more in-depth here.
The Dark Crystal: Age of Resistance Tactics
Developer: BonusXP
Release date: 4 Feb, 2020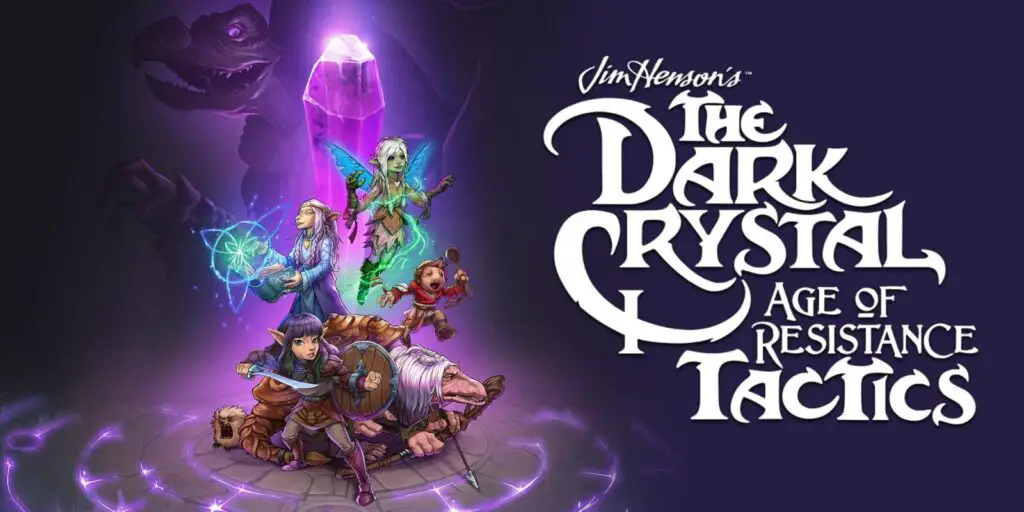 The Dark Crystal: Age of Resistance Tactics is a video game based on Netflix TV show The Dark Crystal: Age of Resistance, a prequel for the popular culture movie "The Dark Crystal", created by Jim Henson and Frank Oz. The game is pretty fun and inevitably makes you think of other Tactics games such as Final Fantasy Tactics or Tactics Ogre. It usually takes 10 hours to beat it but you can also play in the hard difficulty that will prove to be a challenge. Read more in-depth here.
Tears of Avia
Developer: CooCooSqueaky Games
Release date: 15 Oct, 2020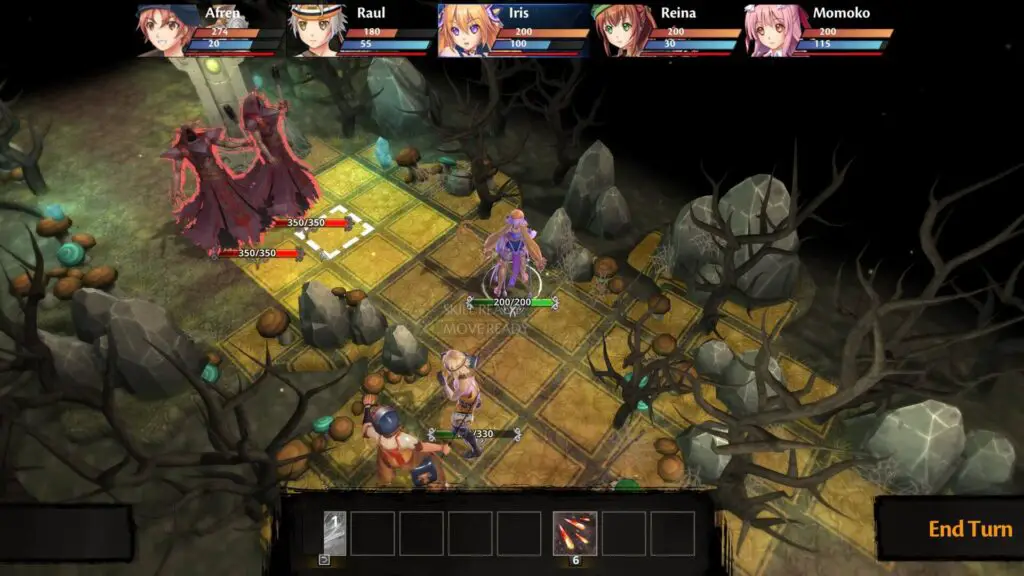 Tears of Avia is a turn-based tactics RPG released in 2020 on Pc and a few days ago (10/14/2021) released too on Nintendo Switch. You are the seeker, the chosen one, who must search for the Tears, and collect them before the Ancient Demon's henchmen take them to open the door to the Demonic Realm and take the world of Estera with a demonic army. Five main characters with 3 different skill trees for each one. Battles happen on square grid maps with some good anime-universe style but some slow-paced mechanics afflict the game. Read more in-depth here.
Mercenaries Blaze
Developer: ESQUADRA,inc., RideonJapan
Release date: 10 Jun, 2021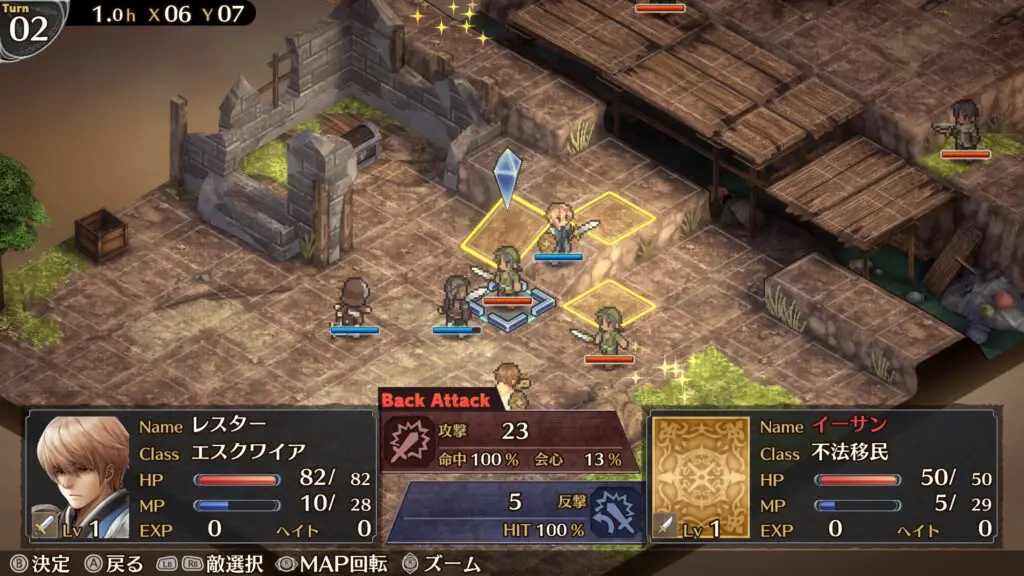 This is the fifth entry in the running Mercenaries Saga series developed by Rideon Japan. Each entry of the series, you take control of a group of mercenaries, and events unfold where you must make a critical decision that will affect the rest of the game. The gameplay is very much similar to the Final Fantasy Tactics series where you can learn abilities, switch jobs, find treasure on the map, and engage in random battles.
The character designs are great and the gameplay is probably the most polished it has been the whole series. It may not be super high budget as there aren't voiced characters or breathtaking cut-scenes but it can scratch your Final Fantasy Tactics-like itch for a while. It has decent replay value as well. Read more in-depth here.
Fell Seal: Arbiter's Mark
Developer: 6 Eyes Studio
Release date: 30 Apr, 2019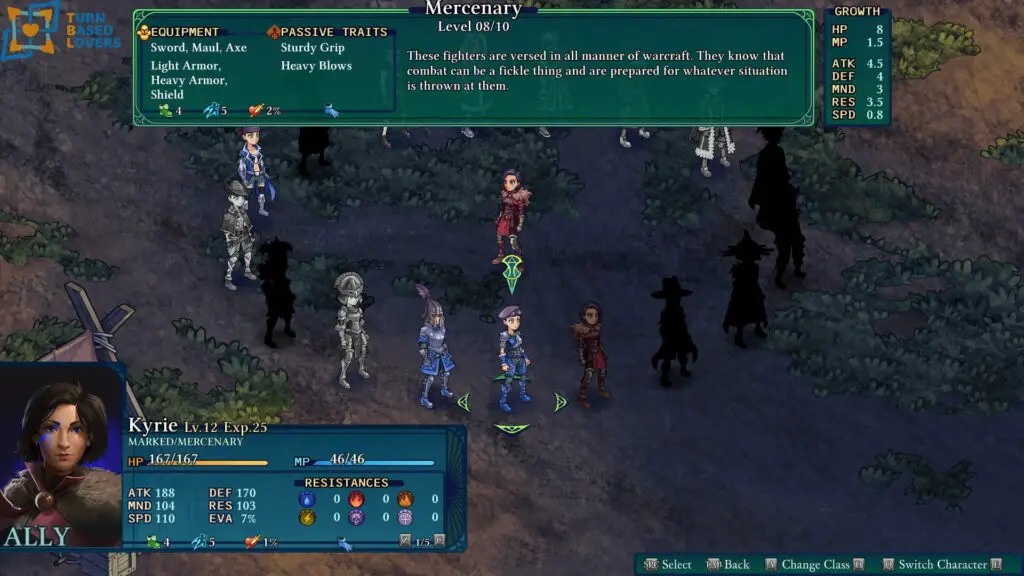 Fell Seal: Arbiter's Mark is a game where masterpieces like Tactics Ogre and Final Fantasy Tactics had a clear influence on the developing team. There is a large focus on a story where corruption plays a major role. The game features varied classes and varied abilities which leads to many ways to approach the enemy further enriching the tactical aspect of the game. However, the interface could be improved upon and it can be quite lengthy if you are a completionist. Read more in-depth here.
Mutant Year Zero: Road to Eden
Developer: The Bearded Ladies
Release date: 4 Dec, 2018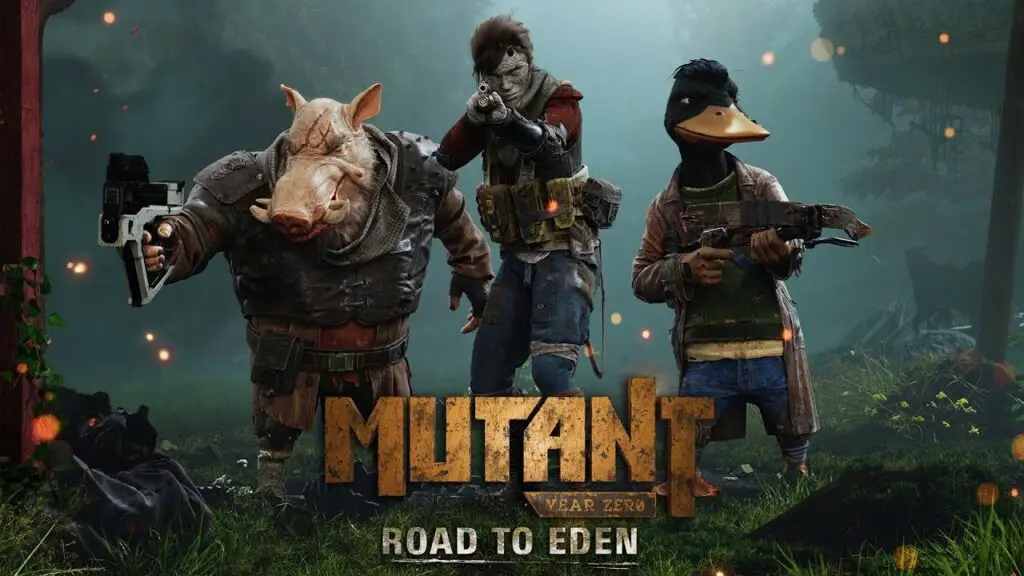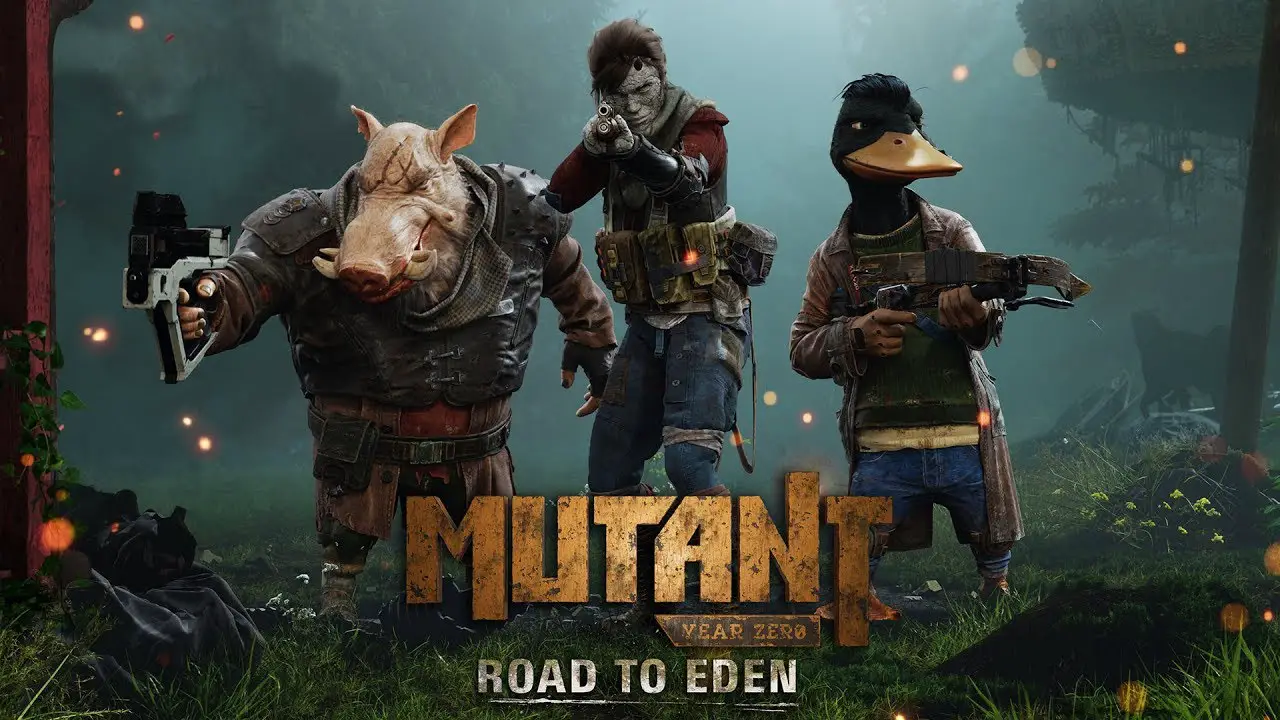 Featuring comedic and anthropomorphic characters akin to what you may see in a Guardians of the Galaxy movie, Mutant Year Zero has beautiful graphics and a very rich, detailed environment with lots of scavenging to do all in fully voiced detail. The trade-offs for this are less intense tactical gameplay that you might see in a game like the King's Bounty series. The pacing of this game is not as good as it could be but should provide a good overall experience. Read more in-depth here.
Othercide
Developer: Lightbulb Crew
Release date: 27 Jul, 2020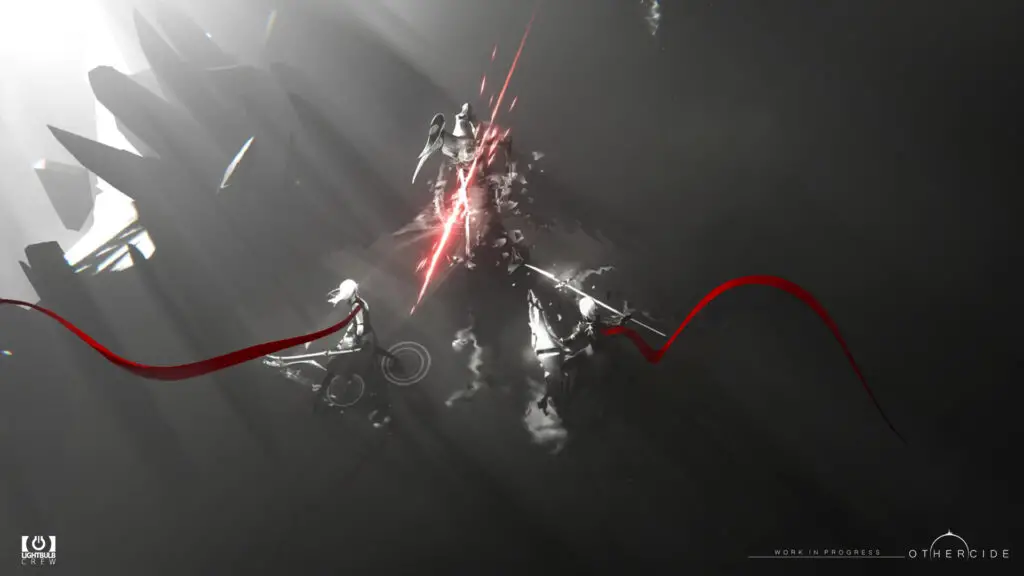 Without knowing anything about this game, the visuals may peak one's interest alone. The dark environment and gray-scaled graphics are very well put together. The game is a quasi-horror themed, XCOM-like that delivers a good deal of tactics gameplay. The music is beautiful, the story is rich, with great cut-scenes all fully voiced. The high price tag for an indie game that had some bugs to work out may not be worth it for some, however. Read more in-depth here.
ATOM RPG
Developer: AtomTeam
Release date: 19 Dec, 2018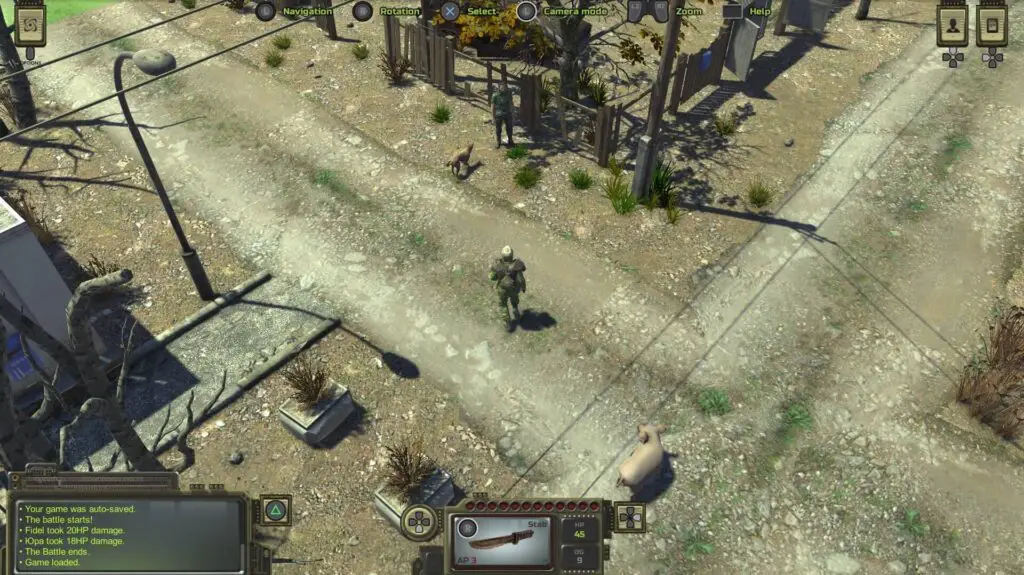 This is another post-apocalyptic tactical RPG akin to the Fallout series. The story takes place in 2005 which would have been 20 years after World War 3 in this game's timeline. You have to investigate a bunker and discover a new threat altogether. The game's dialogue takes the comedic route and more often than not is usually successfully lands. Despite all this, the story is quite serious. If you happen to pick the wrong skills when leveling, you may have to end up grinding in this game to ease gameplay. If you are a fan of Fallout, Atom RPG is recommended, for better or worse. Read more in-depth here.
Rise Eterna
Developer: Makee, Forever Entertainment S. A.
Release date: 9 Jun, 2021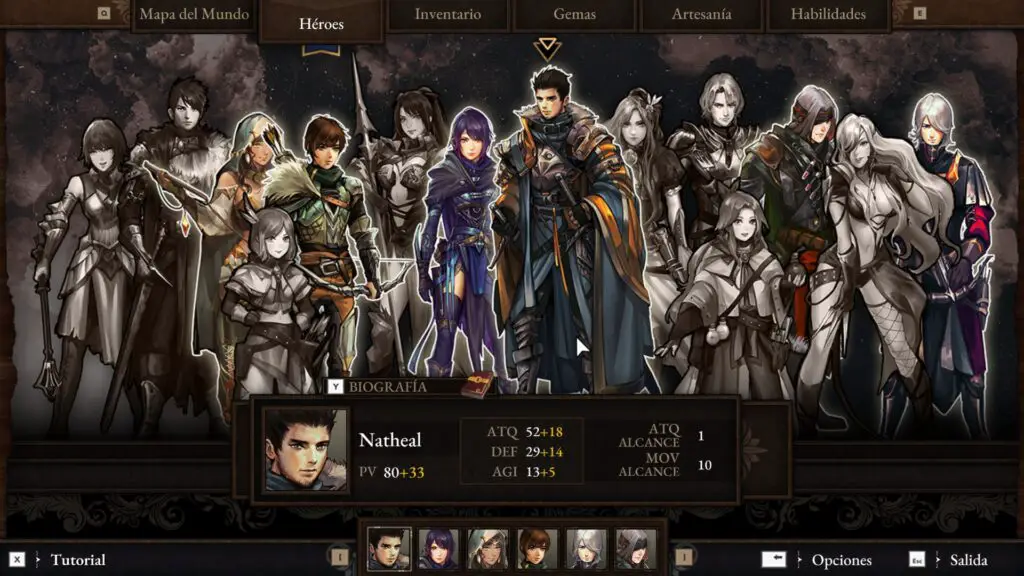 This is another Fire Emblem-esque strategy RPG from developers Makee and Forever Entertainment. Long story short, Natheal meets up with a younger girl named Lua and decides to help her out and the story goes on from there. The characters are very well drawn and the two main characters have great chemistry. Sadly, character development isn't progressed and you keep getting into battles not really knowing why and realizing there probably could be better solutions.
The story ends on a disappointing note and will probably leave the player equally as disappointed. The AI in this game isn't optimized like it is on other strategy RPGs as they usually won't progress forward unless you are in range. Characters can be easily overpowered so it might not be the game you are looking for a challenge. Read more in-depth here.
1971 Project Helios
Developer: Recotechnology S.L.
Release date: 9 Jun, 2020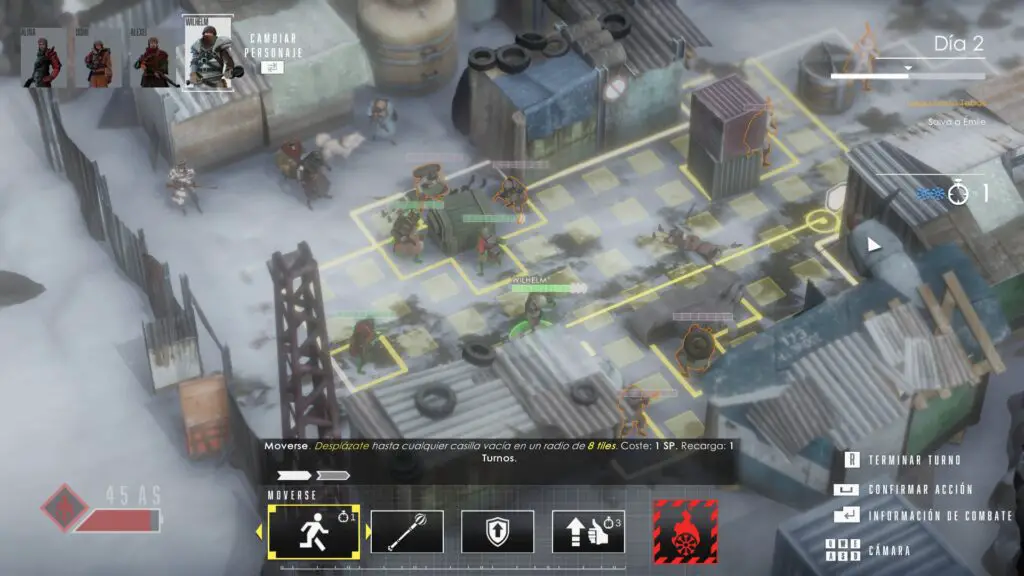 Although somewhat obvious, 1971 Project Helios takes place in 1971 amidst an eternal winter as a result of a cataclysmic event. Project Helios is the name of the solution to Earth's recovery led by scientist Margaret Blythe. The only problem is that she has been kidnapped. There are eight different set characters in which to follow up on the kidnapping. The game consists of three endings which take about eight hours give or take to finish. Gameplay consists of using action points to move and attack. The difficulty is not blatantly hard but not also a walk in the park either. Read more in-depth here.
Thea 2: The Shattering
Developer: MuHa Games, Eerie Forest Studio
Release date: 13 May, 2019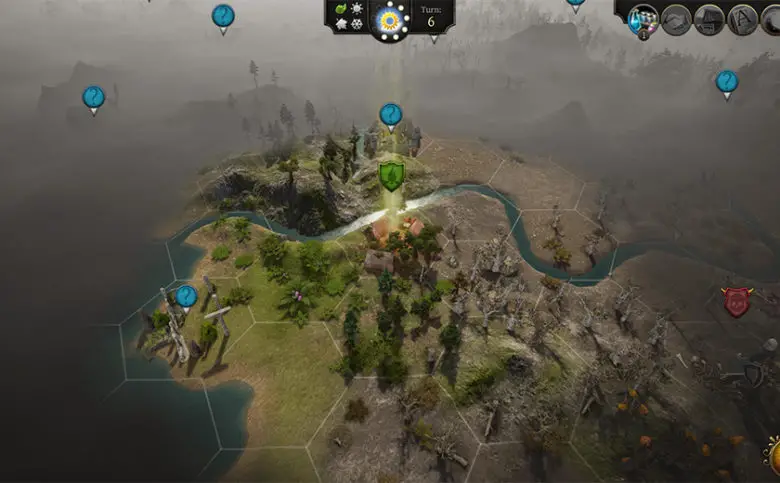 Thea 2: The Shattering is a hybrid of game genres. You could call it turn-based or survival. Maybe even RPG. It is tactical and it is rogue-like. Managing all these at once is a delicate dance. Even more, Thea 2 draws upon its predecessor by enlarging the scope of some aspects while adding further detail to others. Read more in-depth here.
Pillars Of Eternity II: Deadfire
Developer: Obsidian Entertainment
Release date: 8 May, 2018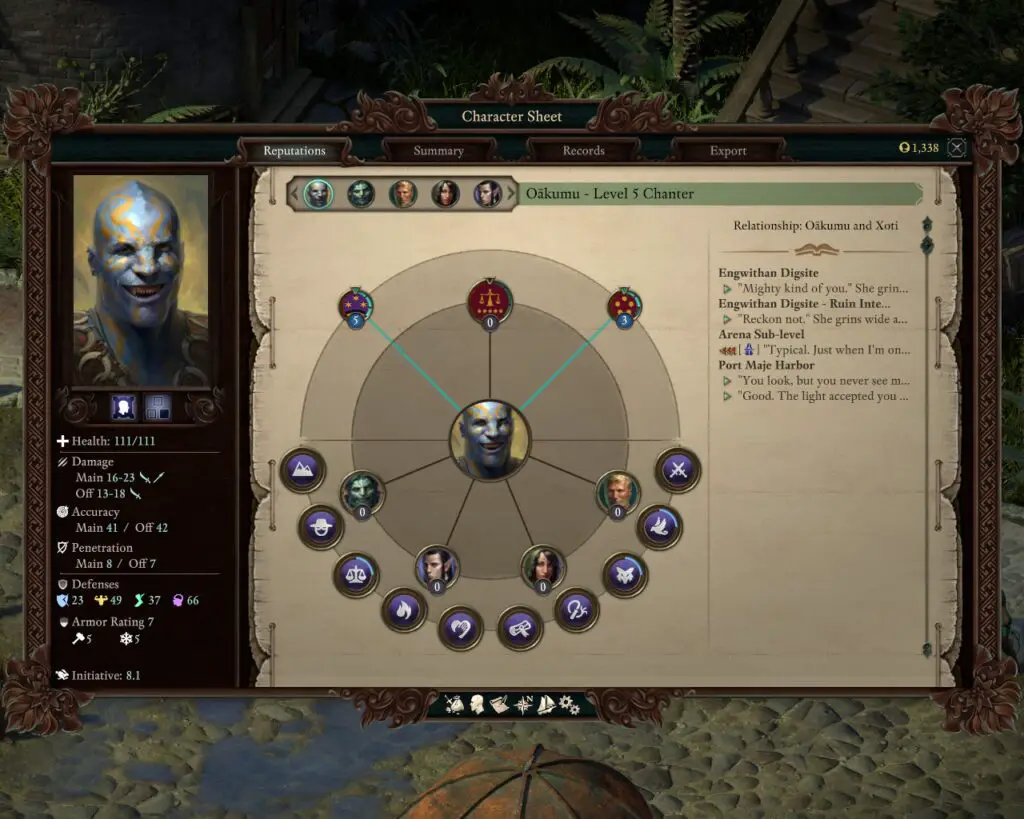 Eothas has annihilated the main protagonist's hometown and in the process absorbing part of their soul. To make matters worse, the protagonist now has amnesia. Although there are things you might find in a medieval RPG setting, Pillars of Eternity takes place during the "Age of Pirates" to quote the review. There are many tropical environments and oceans to traverse. You probably won't get many references unless you play the first one, so jumping into the second really isn't recommended. Read more in-depth here.
Valkyria Chronicles 4
Developer: SEGA
Release date: 25 Sep, 2018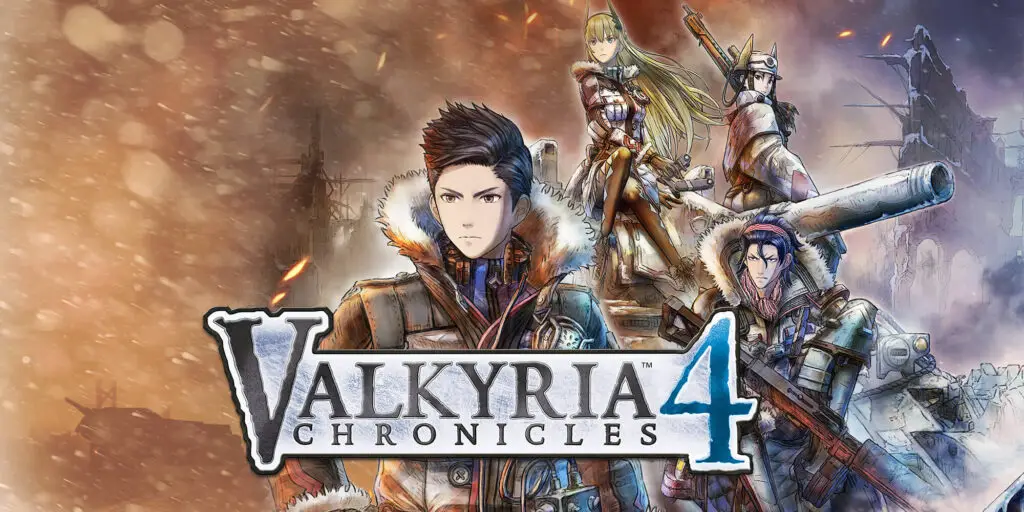 Inside our list of the best RPGs on Switch, can't miss Valkyria Chronicles. It has been a solid series as a tactical game set in a wartime era and Valkyria Chronicles 4 is no different. Like the others in the series, the visuals are anime-styled and the characters are superbly designed. The combatants use a variety of weapons, tanks, and other mid-20th century artillery. The story is deeper than most and you have a chance to see some character development even if it is for a short while should you choose. It has more action than most tactical RPGs but it is still a solid choice. Read more in-depth here.
The Banner Saga series
Developer: Stoic
Release date: Starting from 14 Jan, 2014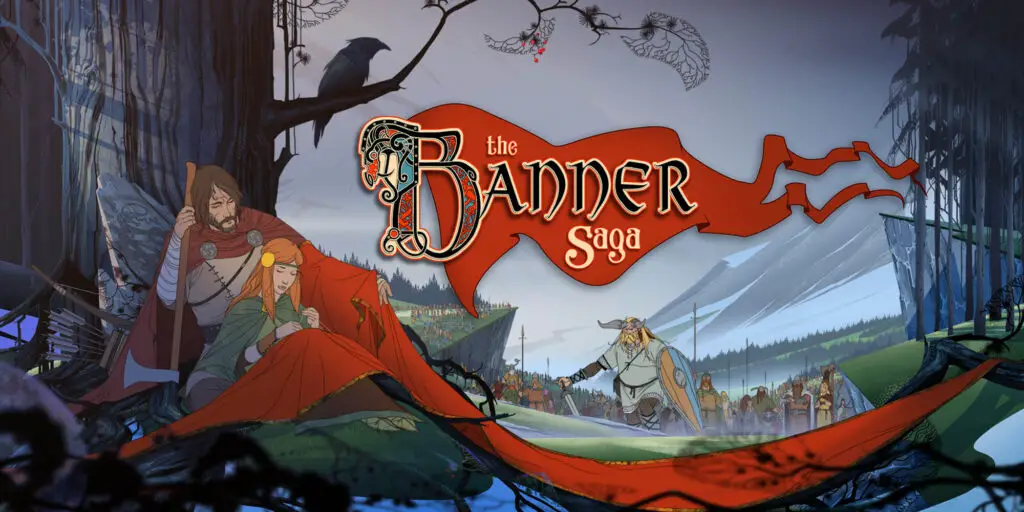 Banner Saga has a deep connection to Norse Mythology. You can probably better understand and enrich your experience if you look up all the names, people, and places the game has to offer but it is not a prerequisite. The visuals are very reminiscent of Dragon's Lair. The game can provide challenging battles in which like most strategy RPGs, you have to take care of units or face penalties. With all the pros and cons the 3 games in the series have, Banner Saga is for sure an experience to do. Read more in-depth here.
The Dungeon of Naheulbeuk: The Amulet of Chaos
Developer: Artefacts Studio
Release date: 17 Sep, 2020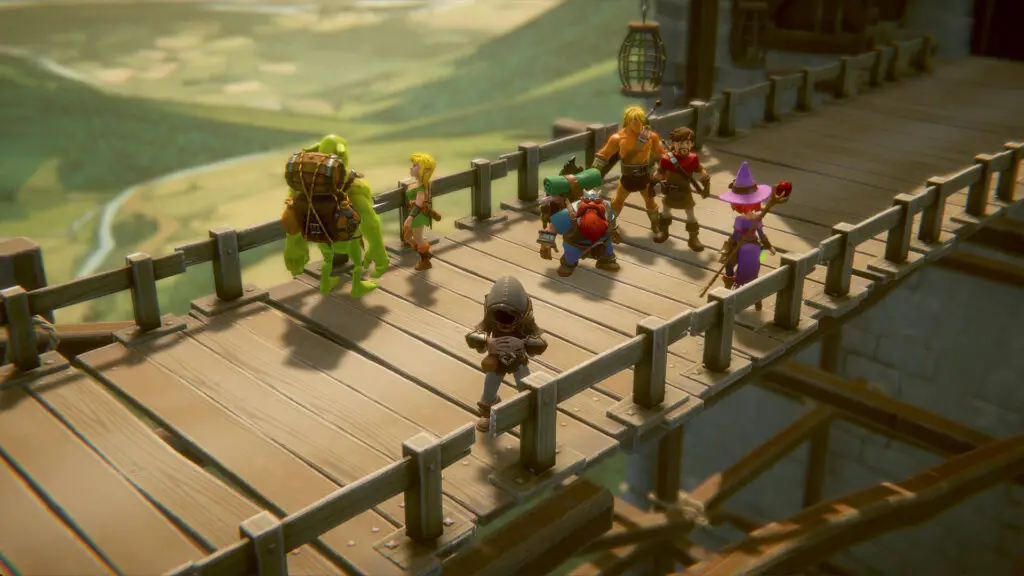 Characters in this game rather than having a name as referred to by their titles, e.g. The Paladin. Although this seems to be a trend while making this article summary, humor is in full force in this game. RNG involved may or may not frustrate the player. Combat could aptly named "XCOM meets a fantasy setting" to again quote the review. Chances are if you like the sound of that, you will like the game. Read more in-depth here.
Ikenfell
Developer: Happy Ray Games
Release date: 8 Oct, 2020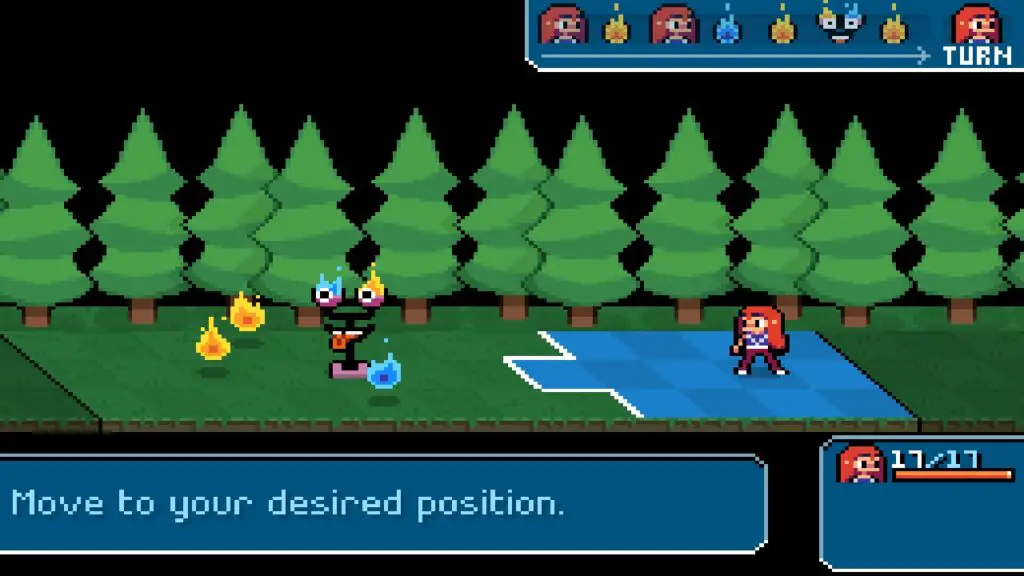 With pixel-art straight out of something you might see out a Saturday morning cartoon if they had those anymore, it is on par visually with games from the early Game Boy Advance era. Maritte, the main character is looking for her Safina while she attends the magic school by the titular named Ikenfell. Battles take place on a 2.5D plane where the characters must move to a tile to attack. The aforementioned gameplay is kind of like the Arc the Lad series in a way but just somewhat. The soundtrack is great and possibly worth a purchase on its own. Read more in-depth here.
Battle Brothers
Developer: Overhype Studios
Release date: 24 Mar, 2017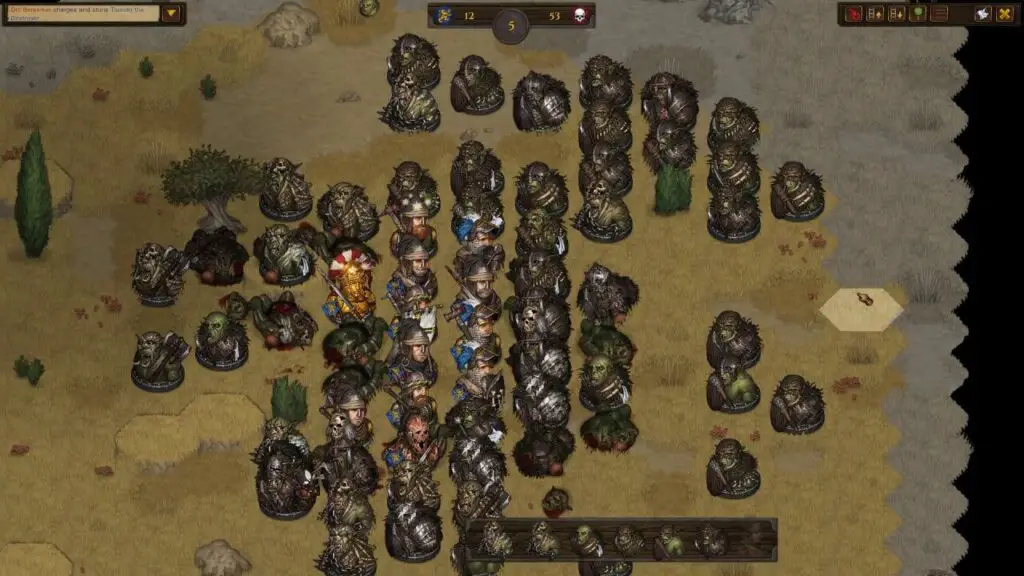 With the highest score given possible by a reviewer, the extra added DLC which expands upon the initial game is perhaps what may have set it as one of the best RPGs on Switch right now. The game is very open-ended where you get to decide what to do for the most part. The medieval fantasy setting is very low science fiction-wise and aims for a true setting whenever possible. The gameplay features many characters to place on the battlefield possibly further enhancing the strategy element the game provides. While opinions may vary, a game that gets a perfect score should be at least checked out if possible or it piques your interest. Read more in-depth here.
That is our best Switch Tactics RPG list so far, now it's your turn to tell us what you think about these turn-based tactical RPG in the comments or by reaching us on Twitter and on our youtube channel.