Our Definitive List of RPGs with Turn-Based Mechanics Available on Android and iOS Devices
Turn-based RPGs are one of the oldest video game genres around. With roots in tabletop games, they go all the way back to 1981's Wizardry and have been a mainstay of gaming ever since. Unlike some RPGs like Diablo or Skyrim, where the action takes place in real-time, turn-based RPGs give players all the time they need to strategize and plan before making a move.
Growing your characters over the course of gameplay and being able to make decisions at the touch of a button make turn-based RPGs a natural fit for mobile gaming. Since they're just as easy to play a few minutes at a time as they are for hours on end, they're great to have in your pocket so you can get some battles in anytime, anywhere.
What you will find inside our list:
Criteria Selection
There are a huge number of turn-based RPGs available on mobile, and picking the best is quite a task. In building this list, we've chosen games that stand out in one of the following categories:
Graphics and Art Style
Gameplay Mechanics
Storyline and World-building
User Reviews and Ratings
Regular Updates and Developer Support
By considering all of these criteria, we're able to bring you a list of games that are not only fun to play, but have been consistently enjoyed by players and supported by devs who want to give you the best experience possible.
The Best RPGs on IOs and Android
A journey through time collecting the best RPGs currently available on Android and iOS mobile devices, leading up to a significant release a few days ago. In this list, you will find both ports of well-known titles and series as well as some gacha titles. Let's get started.
Octopath Traveler: Champions Of The Continent
The original Octopath Traveler made waves on its release thanks to its stellar blend of classic and modern JRPG elements. Champions of the Continent serves as a prequel to the first game, making it an excellent jumping-on point for the growing series.
Games like this are a testament to the importance of turn-based RPGs in mobile gaming – how many other genres can give you a console-level experience on your phone?
WitchSpring Series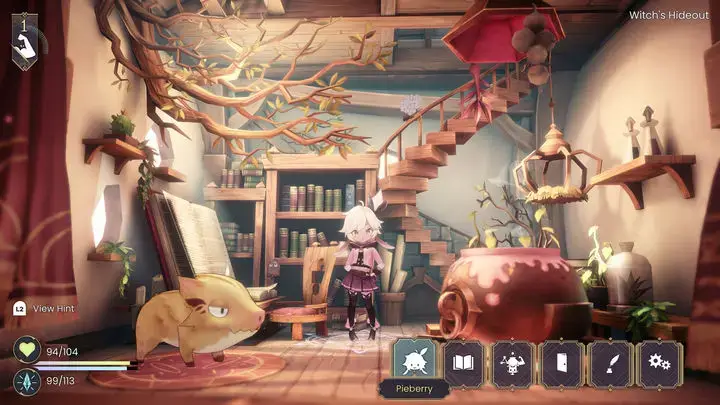 Cozy RPG WitchSpring is about as wholesome as it gets. Each game in the growing franchise lets players help a cute little witch mix potions and cast spells while protecting her from the dangers of the world.
Part visual novel, part life-sim, WitchSpring games focus on the growth and development of their protagonist. Ultimately, her fate is down to the decisions that you make! Each game is a separate story, so you don't need to play them in order. We recently reviewed the latest entry on PC Version.
Fantasian
Fantasian seeks to enhance the classic JRPG experience, using experimental gameplay mechanics in the familiar gameplay loop of exploring the world and battling monsters. Developer Mistwalker is led by Hironobu Sakaguchi, the creator of the Final Fantasy series, so they certainly know a thing or two about what makes a good RPG!
Better still, Fantasian's soundtrack was created by original Final Fantasy composer Nobuo Uematsu. If you yearn for the glory days, this definitely a game to play. The only real downside is that it's only available for iOS – sorry, Android users.
Monster Hunter Stories
The mainline Monster Hunter games are focused on real-time action, but the Monster Hunter Stories spinoff series makes the franchise's primal world turn-based. Stories isn't as punishing as its parent games, and is designed to be more accessible overall.
As it turns out, Monster Hunter is a perfect fit for a Pokemon-style monster-catching RPG! Currently, only the first Monster Hunter Stories game is available on mobile, and it's well worth a play.
Final Fantasy VII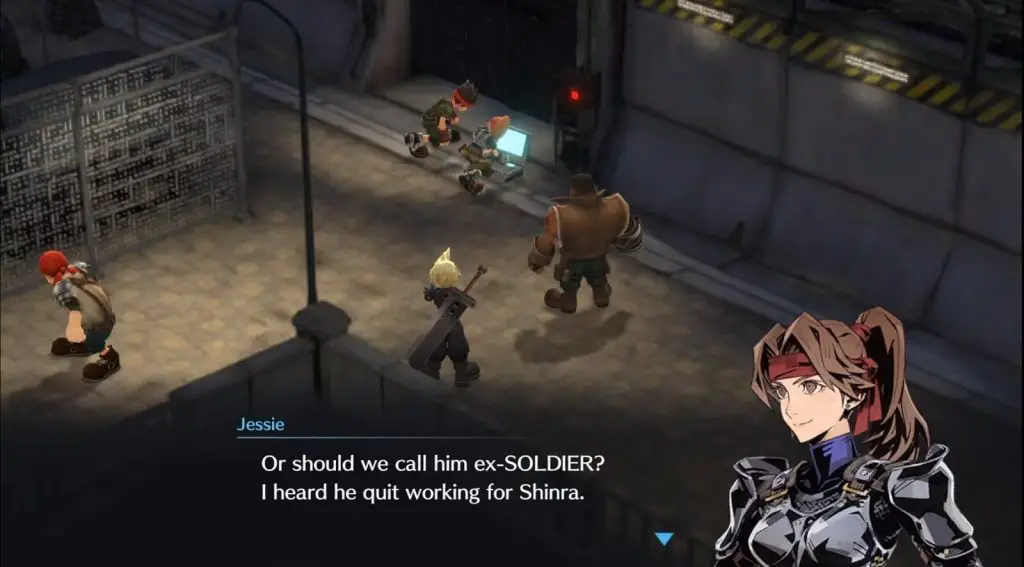 Not to be confused with the recently-released Ever Crisis, this is the mobile version of one of the most influential games ever made. Final Fantasy VII combines deep characters, epic world-building, and a freeform equipment-based customization system into a legendary adventure.
The graphics might seem a bit dated – they were top-of-the-line in 1997 – but you'll hardly notice as you get swept up in the story. Final Fantasy VII is one game that everyone should play at least once.
Another Eden
Like Fantasian, Another Eden offers an RPG adventure with serious industry bona fides. The story was written by Masato Kato, who had a hand in the scripts of classics like Chrono Trigger, Xenogears, and Final Fantasy IX, and the music is composed by Yasunori Mitsuda, who worked on many of the same titles as Kato.
Not only does Another Eden offer its own world and characters, but it also has permanent crossover storylines with the Tales series from Bandai Namco. In short, if you have a favorite JRPG, Another Eden probably has a connection to it somewhere.
The Banner Saga
The Banner Saga truly lives up to its name, telling a story that spans three epic titles. The first game is the best place to start, where you'll lead a caravan of Vikings across a harsh, snowy land in search of a new home.
The Banner Saga is available on most platforms by this point, and the advantage of having it on mobile is that you can play it wherever you go – a journey within a journey, if you will.
Chrono Trigger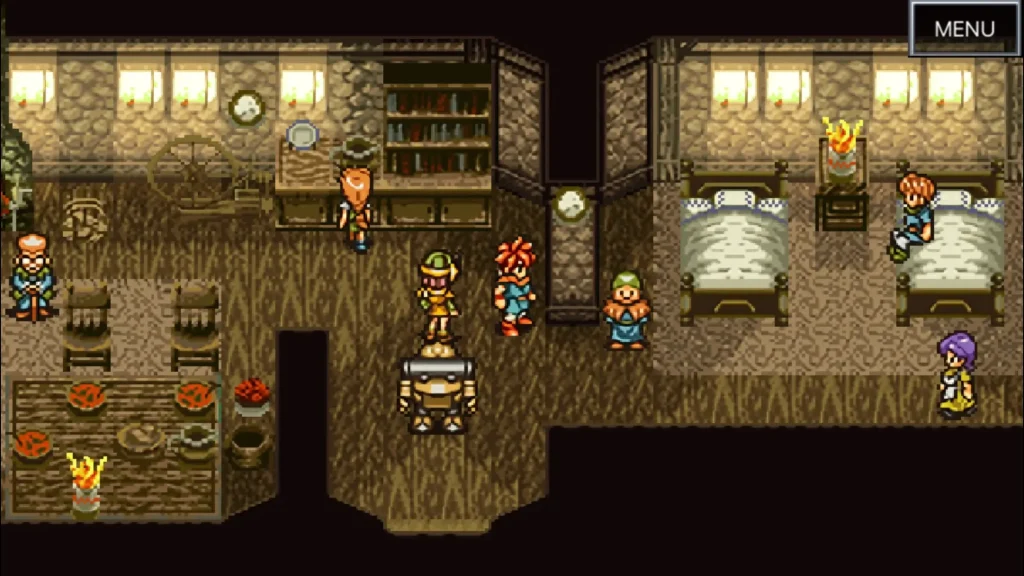 Chrono Trigger isn't just one of the best JRPGs ever made, it's one of the greatest games of all time in any genre. This time-travel adventure has inspired countless titles, but there's never been anything quite like it in nearly thirty years.
It's fairly short by today's standards, but every moment in Chrono Trigger is filled with discovery and wonder. It's the kind of game you can come back to time after time, especially on mobile.
Darkest Dungeon
Darkest Dungeon is famous for its themes of cosmic horror and notorious for its difficulty. Most of your party members start with flaws that will hinder them as they explore, and the trials of the Dungeon will only cause them to degrade over time.
Like most games this hard, success in Darkest Dungeon feels like a real accomplishment. Its controls make the jump to a touch-screen quite well, making it a great choice for on-the-go gaming.
Dragon Quest Series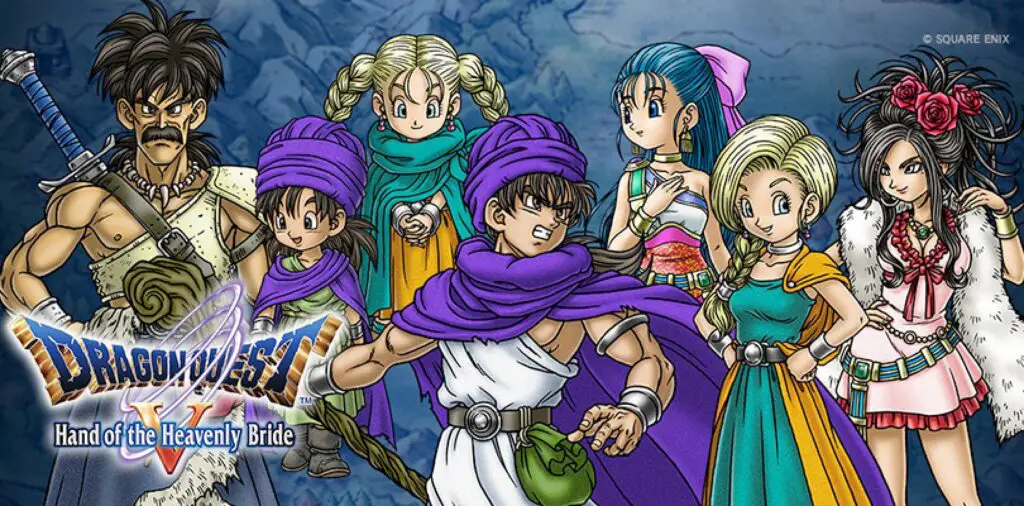 Dragon Quest was the first console JRPG, and it's still going strong nearly forty years on. Its memorable monsters, quirky style, and lovely soundtracks make it truly iconic.
Most of the series is available on mobile, and they're all worth playing, but if you're pressed for time we recommend Dragon Quest V: Hand of the Heavenly Bride and Dragon Quest VIII: Journey of the Cursed King.
Honkai Star Rail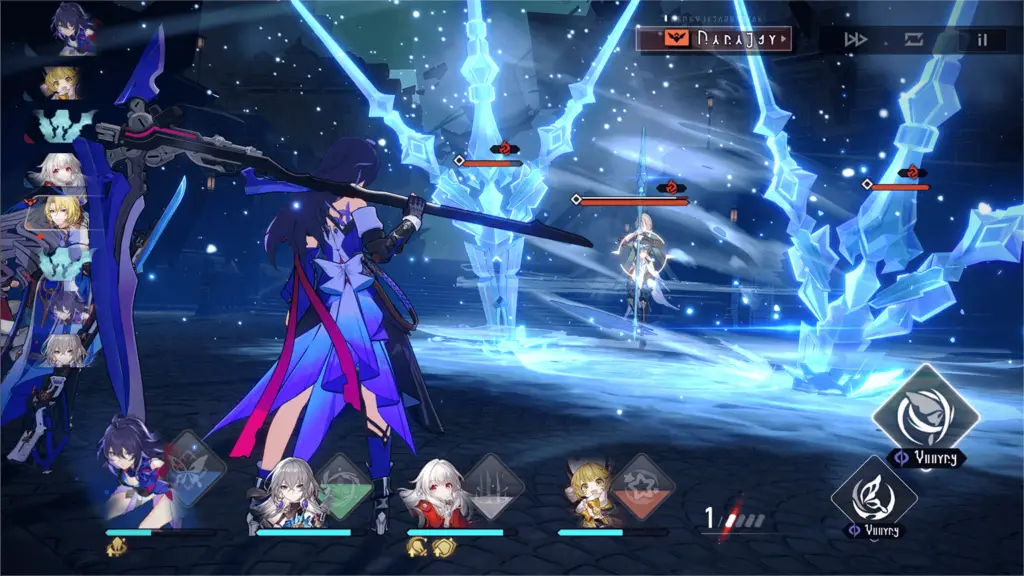 HoYoVerse blasted onto the global stage with Genshin Impact, and their newest title, Honkai Star Rail, returns to their main franchise. Unlike Genshin, Honkai Star Rail offers turn-based battles in a space fantasy setting with all of HoYoVerse's signature visuals.
Honkai Star Rail uses a free-to-play model, unlike many of the other games on this list, so you can get started right away. It's designed to be the kind of game that you can come back to after some time away, so don't worry about trying to see everything all at once!
Doom and Destiny: Advanced
Doom And Destiny: Advanced might feel at first like a parody of JRPGs, and in many ways that's true. Underneath all the jokes, though, it's got a solid combat system backed up by class progression and customization.
Advanced is a standalone sequel to the original Doom And Destiny, meaning that you don't need to have played the first game to enjoy this one. Of course, if you like it, that means there's an entire second game waiting for you to try!
Chroma Squad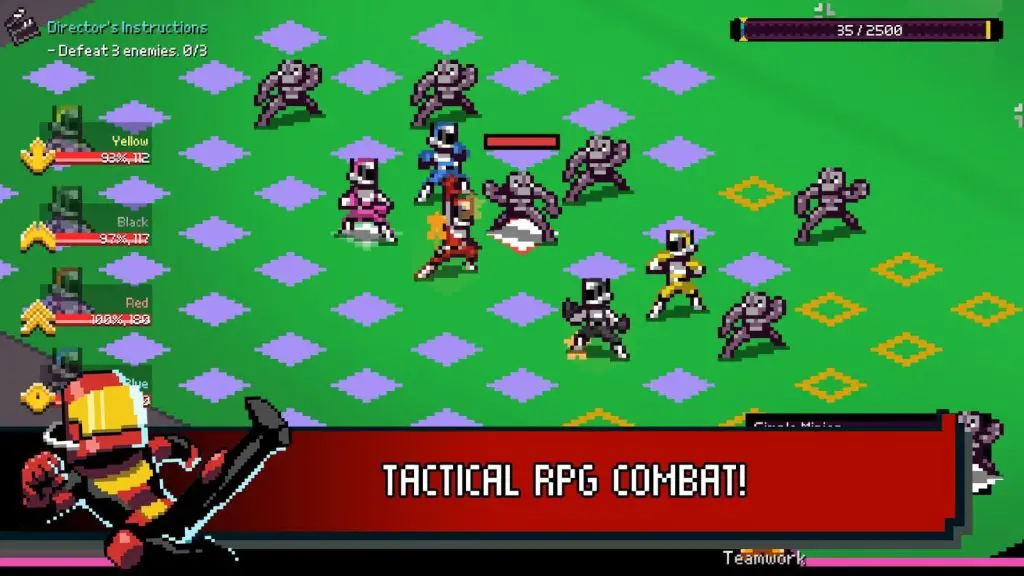 Fans of Mighty Morphin Power Rangers will love this tactical love letter to brightly-colored superheroes and low-budget sets. As the producer of the next big action show, you'll cast your heroes and equip them with props, then shoot an episode by sending them into battle against costumed extras!
The battles, of course, are fully in-universe, giving a delightful juxtaposition of the world of the show and the story behind the scenes.
Knights Of Pen And Paper Series
Knights Of Pen And Paper has the same vibe as Chroma Squad, which makes sense as they are both from the same developer. Knights puts you in command of a band of heroes in a fantasy world, each of whom is in turn played by a gamer at a table.
Matching players with heroes – and a Game Master to oversee battles – changes the game dramatically! There is also a sci-fi game, Galaxy Of Pen And Paper, if your prefer your adventures to be among the stars.
Final Fantasy Tactics: The War Of The Lions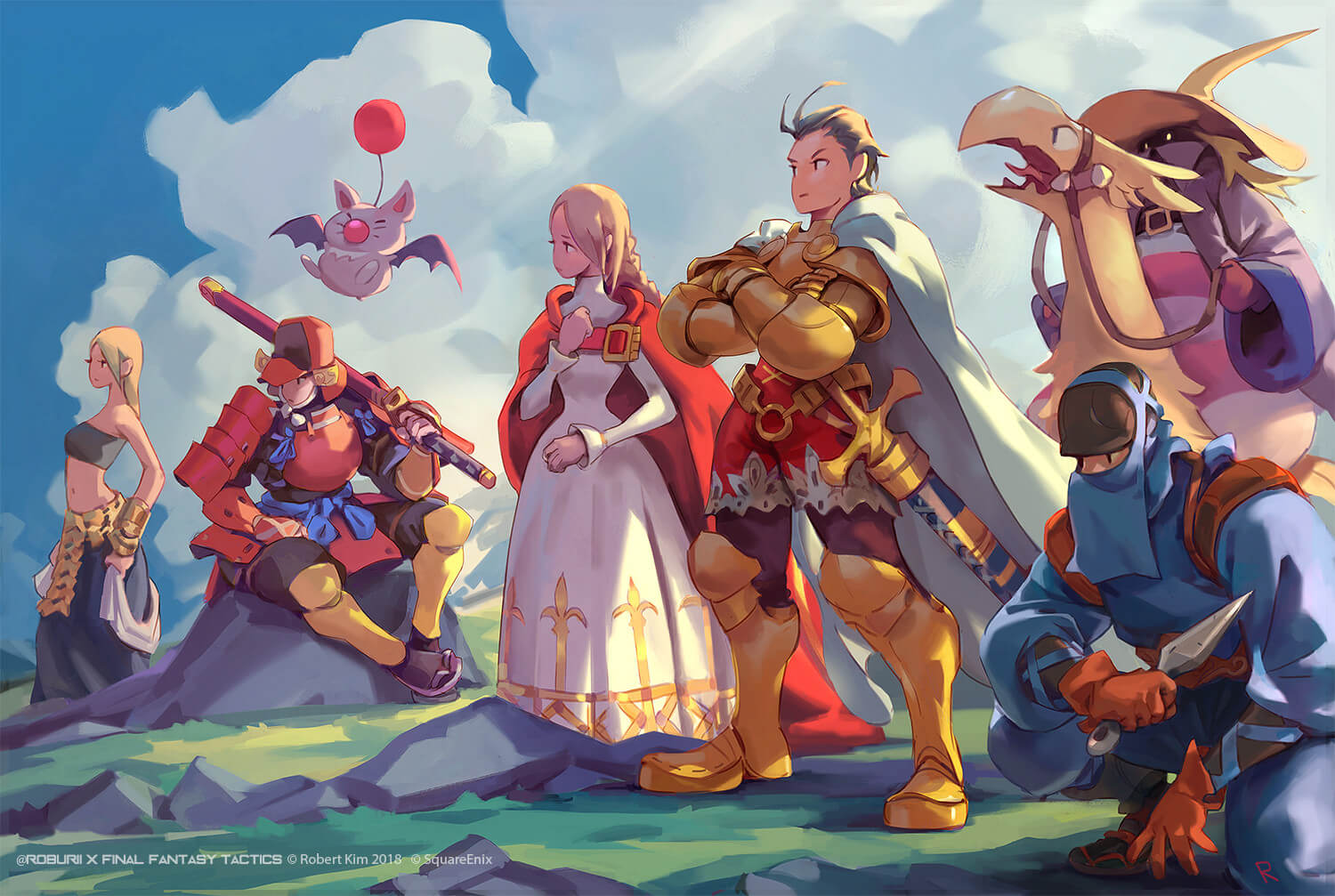 Final Fantasy Tactics is a timeless classic, credited with reinventing tactical RPGs as a whole. War Of The Lions, a remake specifically for mobile devices, makes this tale of betrayal and bravery more accessible than ever before.
With Final Fantasy's famous Job System, you can re-class your units to select for specific abilities, giving you full control over your build. It will take several playthroughs to really try everything that Tactics has to offer!
SaGa Frontier Remastered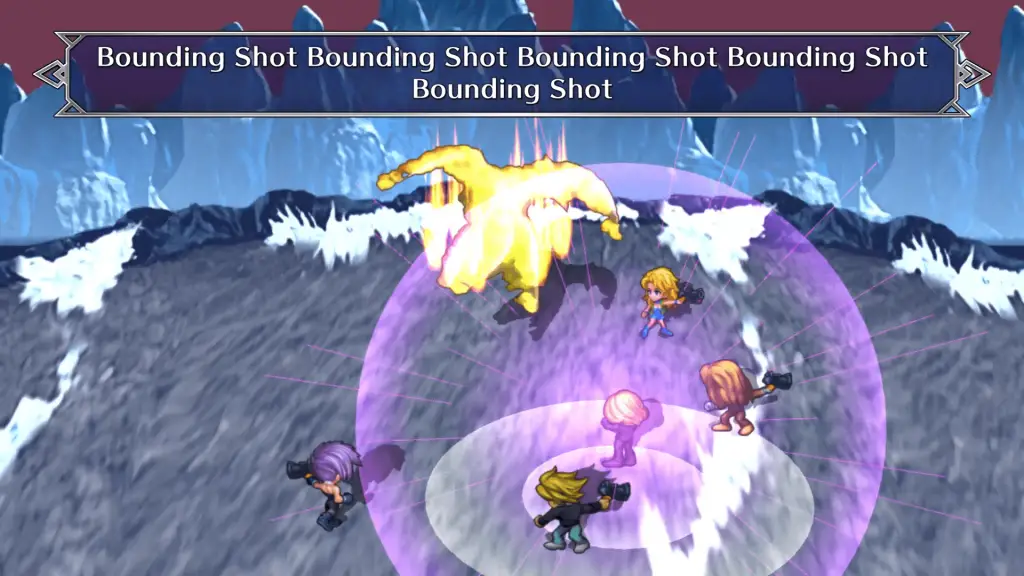 SaGa Frontier was one of the great JRPGs of the PS1 era, following multiple storylines at once. Like other SaGa games, it has an impressive roster of heroes and thrilling, combo-driven battles.
The Remaster adds an entirely new storyline, complete with its own soundtrack, interwoven with the familiar tales. Fans and newcomers alike will want to play this enhanced version of the classic.
Battle for Wesnoth
Battle For Wesnoth is the kind of game that is becoming rarer and rarer – an open-source labor of love that has excellent official content and encourages fan campaigns and mods.
Wesnoth offers large-scale tactical gameplay on a fantasy hex-grid map, similar to games like Brigandine or Master Of Monsters. It has dozens of campaigns available, making it great for gamers looking for something that they can stick with for a long time.
Battle Chasers: Nightwar
Based on the Battle Chasers comic series, Nightwar brings the characters to life in a dungeon-crawling, classic-style JRPG. Synergizing your party and building up to huge Battle Burst attacks are key to survival as you explore the depths.
Nightwar has visuals evocative of the comics, including some extra-large heroes and monsters, and offers a crafting system to help you get what you need to claim victory.
Reverse: 1999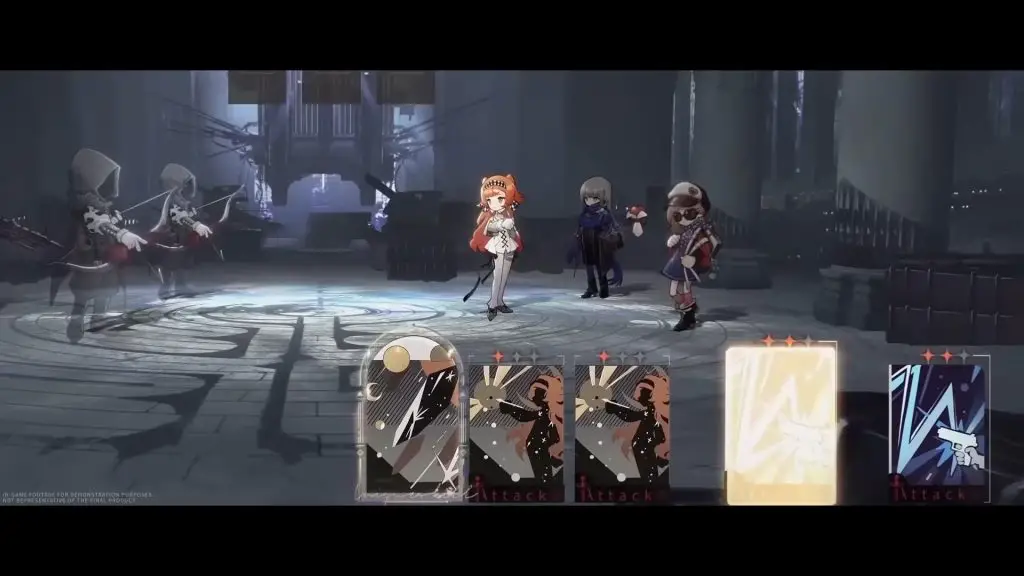 Prepare to engage in stylish, turn-based RPG combat. Players will draw from a deck of party powers, matching cards to amplify abilities. With tactical acumen, they can earn Moxie and unleash show-stopping Ultimate attacks.
As Vertin, players will traverse decades of the 20th century, from the liquor-prohibited streets of 1920s America to the groovy vibes of 1960s Great Britain. Immersion is promised in a rich narrative teeming with a diverse, fully English-voiced cast, exuding global accents and dialects. On both PC and mobile platforms.
Conclusion
These are just some of the great turn-based RPGs available on mobile. Its a genre that works very well on a touch screen, and in the case of older games it's a great way to keep the classics available for new generations of players.
What's the most fun you've have with a mobile RPG? Even if it wasn't one of the games listed above, be sure to let us know on Discord, Twitter, and on our Youtube Channel.