November is a great time for gamers, as publishers try to get their products onto screens ahead of the holidays. This year has some particularly bright stars for Turn-Based Lovers, including the long-awaited Tactics Ogre: Reborn. From exciting indies to triple-A epics, here are the turn-based RPGs and Strategy Games to try this November 2022.
For a Vast Future
1 November
A Game Boy RPG that never was, For A Vast Future is a short retro-inspired game set in a postwar dystopia. The graphics may evoke old-school games, but the system is full of modern conveniences, from crafting to character customization and ammo types.
If black-and-white isn't your style, For A Vast Future includes multiple color palettes for players to choose from. The game is discounted for the first week after launch, so get it while it's hot! Get For A Vast Future on Steam
Pawsecuted
1 November
This anthropomorphic survival RPG from Poking Water Games puts players in the post-apocalyptic ruins of Australia, fighting for their lives against bandits, mutants, and more. It may have a simple look, but there's plenty of depth to the crafting, exploration, and combat systems to give survival fans a run for their money.
Currently in early access, Pawsecuted generates a different map with each new game, and there's no requirement to focus on the story. It's the kind of open-world sandbox that you could sink countless hours into if you let yourself. You can also try the demo before committing to a purchase! Get Pawsecuted on Steam
Beneath Oresa
3 November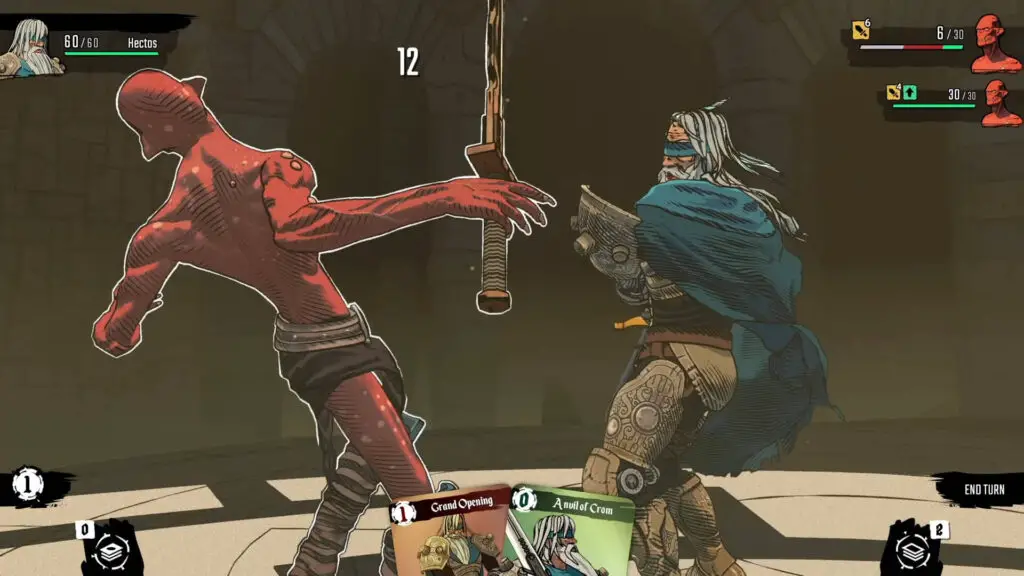 Another roguelike deckbuilder, Beneath Oresa sets itself apart from the pack with stylish, fluid animations that bring the normally still genre to life. The game's blend of hack-and-slash action with tactical card-based gameplay makes it a definite title to watch.
Beneath Oresa is launching in early access at the beginning of November, so the full game is still likely some time out. If this version is any indication, though, it could be next year's surprise hit. Get Beneath Oresa on Steam
Timewreck Tales: A Rogue RPG
7 November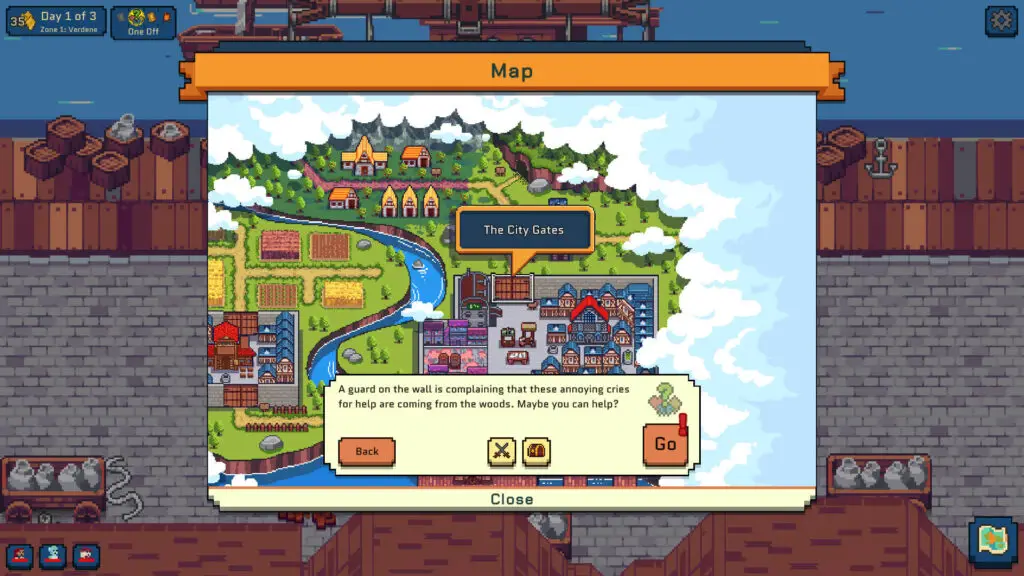 Timewreck Tales is a pixelated roguelite with a heavy focus on story and narrative. Assembling the best team you can, your task is to reconstruct the timeline and set the multiverse right – no big deal?
Since each playthrough takes place on a different timeline, the story can change as characters appear in different places or have different motivations – or never existed altogether! You can try the demo for free, then pick up the full game if you like what you see. Wishlist Timewreck Tales on Steam
Nadir
8 November
Halloween may be over, but you can still get plenty of creepy fun from Nadir, a roguelike deck builder set in a dark fantasy world. Rather than spending mana or some other resource to play cards, the game has a simple rule; your enemy gets to react to everything you do. If you can predict their counters, you'll be able to take over the nightmarish underworld for yourself!
Nadir's release is only a few days away, but if you can't wait, there is a free demo available to try. That's also a great way to test the game before committing to a purchase! Wishlist Nadir on Steam
Godless
8 November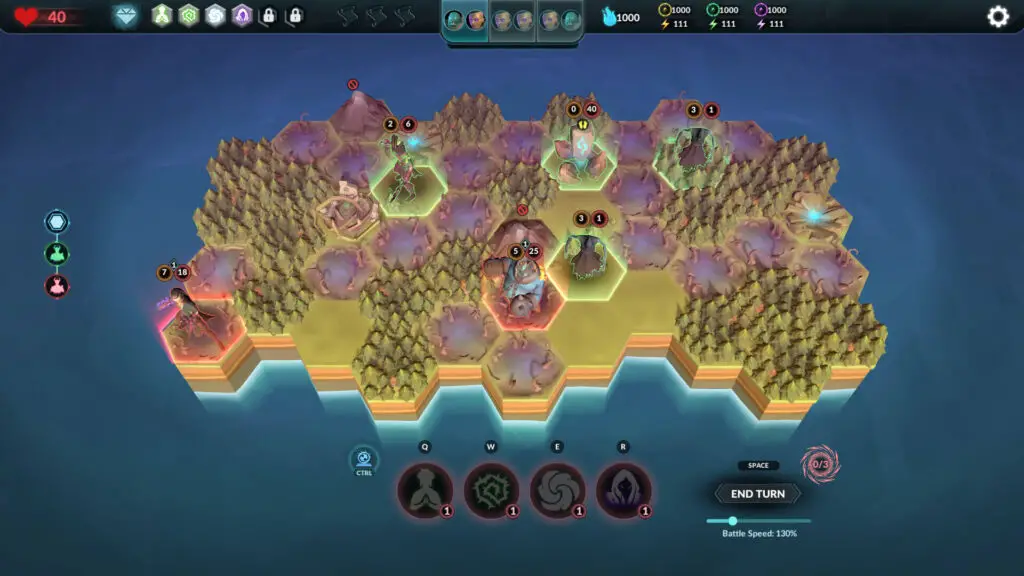 Be honest – how many of you see god games as an opportunity to visit your wrath upon an unsuspecting world? In Godless, there is no "good" alignment option – mortals will either worship you or be destroyed.
This early-access title from developer Danil Kalyupa lets you decree what tasks your mortal underlings will carry out, then watch as thy will be done. The decision to spare or convert defeated mortals will have consequences later on – will they be loyal members of your flock, or will they secretly carry on plotting your downfall? Wishlist Godless on Steam
HUMANKIND™ – Together We Rule Expansion Pack
9 November
While it may not have turned out to be the Civ-killer foretold in the prophecy, HUMANKIND is still an excellent 4x historical sandbox. The dynamic title from Amplitude Studios has had a few smaller expansions in its first year, mostly adding new playable cultures, but this month we get to see what the devs have been cooking up for HUMANKIND's first major DLC.
As its name implies, Together We Rule focuses on diplomacy and cooperation between nations, something that was sorely needed in the base game. With new rules and units for espionage and dealmaking, the next big step in HUMANKIND's journey is an exciting one. Wishlist Together We Rule on Steam – Wishlist Together We Rule on Epic
Hyperleague Heroes
10 November
Siphon Shock's debut title features dungeon-crawling idle combat with superheroes! Assembling the best team of mutants, aliens, and superhumans that you possibly can, you'll battle your way through the forces of evil as your characters grow exponentially more powerful.
With fast-paced combat, over thirty fusable heroes, and hundreds upon hundreds of dungeon floors to explore, Hyperleague Heroes provides a new take on a popular casual genre. WIshlist Hyperleague Heroes on Steam
Tactics Ogre: Reborn
11 November
After years of hoping and months of anticipation since its announcement, Tactics Ogre: Reborn is finally upon us! One of the greatest tactical RPGs of all time makes a triumphant comeback, with improved combat systems and new challenges for new and returning players alike.
If there's any turn-based game coming out this month to be sure you don't miss, it's this one. It's certain to see you through the holidays and beyond! Get Tactics Ogre: Reborn on Steam – Get Tactics Ogre: Reborn on Switch
Search and Rescue
11 November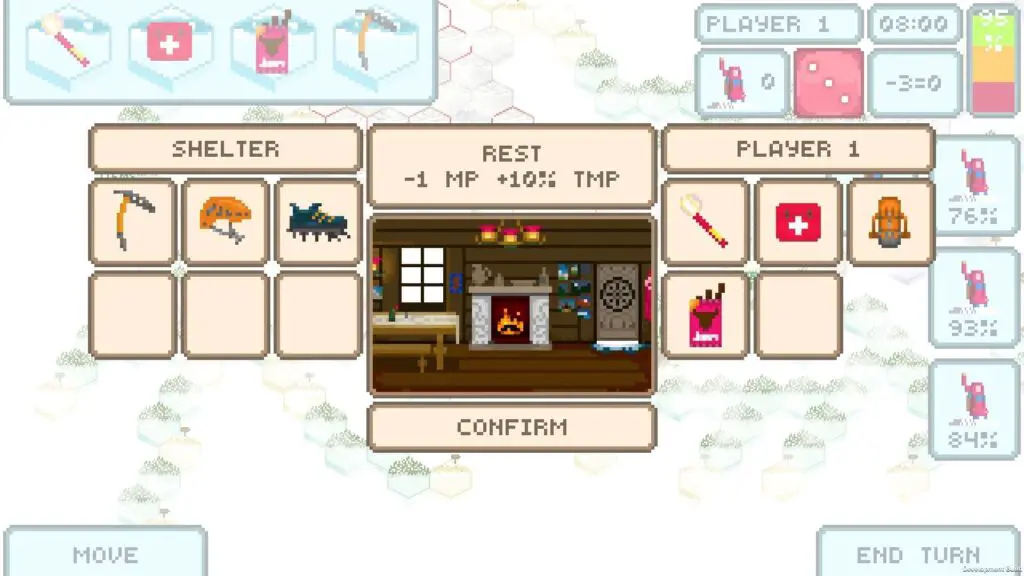 If you're looking for a game with high stakes based on real-world catastrophes, Search And Rescue is a wonderfully-executed cooperative game full of danger and tension. As a search-and-rescue team, you and your friends will work together to rescue hikers lost in a blizzard, before it's too late.
Players must manage their own health and supplies, and teamwork is essential to getting everyone home safely. If things get back, the group may have to abandon the remaining survivors to save at least some. Get Search And Rescue on Steam
Monochrome Mobius: Rights and Wrongs Forgotten
16 November
Players looking for a lush, richly-imagined JRPG world don't have long to wait, with Monochrome Mobius releasing mid-month. This story-focused epic has a combo-driven combat system, heartfelt characters, and a lovely soundtrack.
Monochrome Mobius comes courtesy of studio AQUAPLUS, and while it's meant to commemorate the anniversary of their flagship Utawarerumono series, you don't need to be familiar with the other games to enjoy this one fully. Wishlist Monochrome Mobius on Steam
Oakenfold
17 November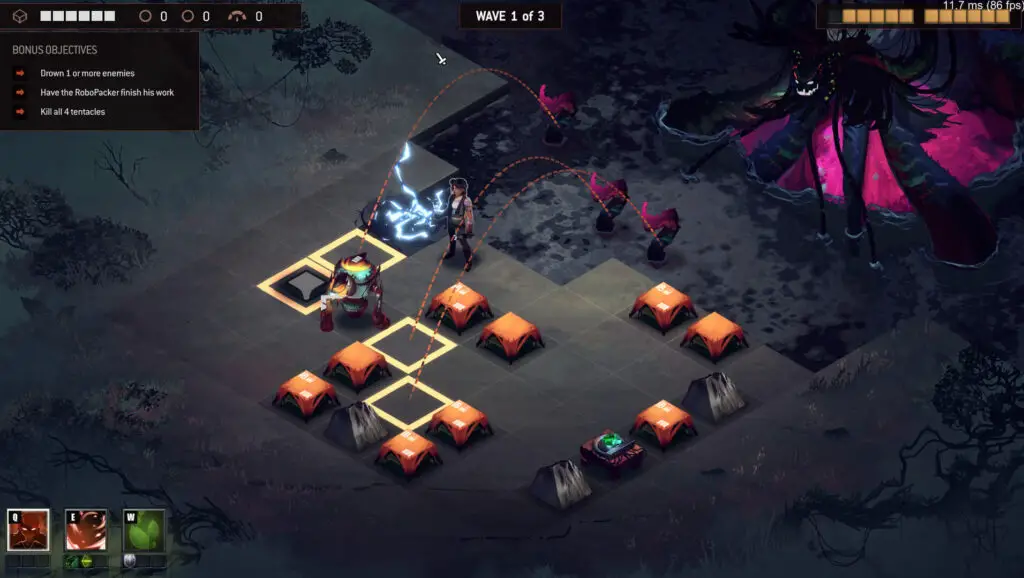 Fans of Into The Breach could find Oakenfold to be their new favorite game. In this title by Rutger van Dijk, you'll command a single hero battling hordes of monsters – including some enormous, screen-spanning bosses! All you have are your wits and the TimeScrubber, which lets you reverse time at critical moments to turn a loss into a victory.
Players can craft and customize on the fly, letting them adapt to changing situations in an instant. Give the demo a try if you're not sure, but Oakenfold is definitely a game to consider playing. Wishlist Oakenfold on Steam
Pokemon Scarlet and Violet
18 November
It's been a banner year for Pokemon fans, with Arceus releasing back in the spring and the newest generation coming this month! The Iberia-inspired Paldea Region is fully open and explorable, perhaps even more so than feudal Sinnoh in Arceus!
Pokemon remains the biggest gaming franchise in the world, making these twin titles a perfect holiday gift for gamers. Of course, if that means an early gift to yourself, we wouldn't blame you! Get Pokemon Scarlet And Violet on Switch
Sefirot Shards
25 November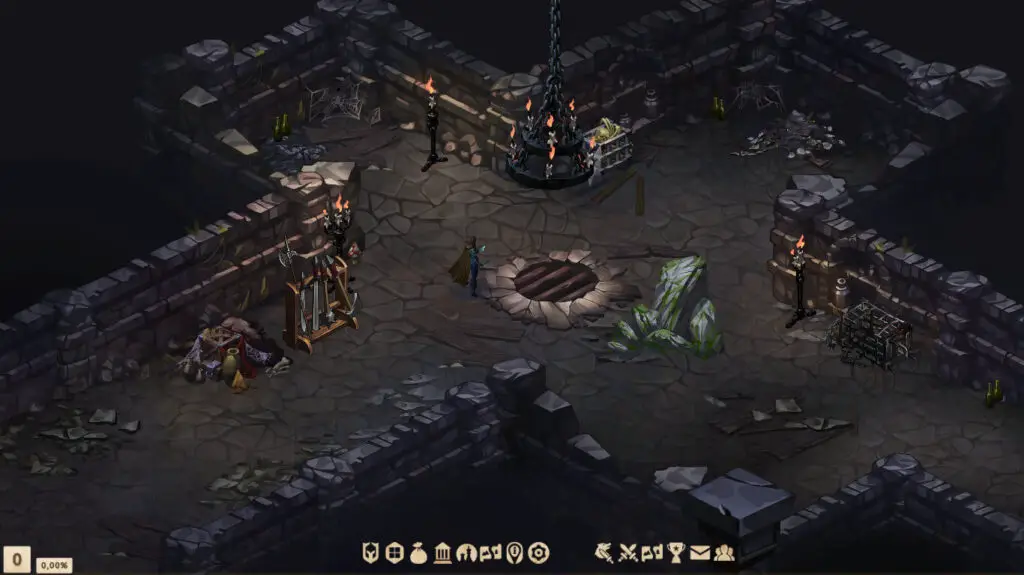 Team Games' Sefirot Shards is a free-to-play card battler with a focus on story – potentially a breath of fresh air for the genre! Fans of Slay The Spire looking for something to play without having to spend any money should have a look at this one.
Sefirot Shards features a dark fantasy style that will appeal to fans of Darkest Dungeon. The game is entering early access at the end of the month, but a demo is available to try now if you want to give it a go. Wishlist Sefirot Shards on Steam
Front Mission 1st: Remake
30 November
Front Mission is a long-running mecha series with plenty of lore for hungry fans to follow down the rabbit hole. Originally released only in Japan for the Famicom, the remake will be the first opportunity many players in the West have to see how the franchise started.
The original games' story and gameplay, which made them hits in the first place, remain intact, while the graphics and sound have been overhauled. Be sure to keep an eye on this one so that you don't miss it when it drops! Get Front Mission 1st: Remake on Switch