Fall is here, and with it, the season of Halloween, which traditionally is celebrated through the end of October. And while kids might get to dress up and go trick-or-treating for candy, adults have a whole different set of reasons to celebrate Halloween. If you're looking for games to play during this time of year, look no further – we've got you covered with 15 horror turn-based RPGs perfect for keeping that spooky spirit hanging around all Hallow's Eve!
For sure one of my favorite festivities, and my 5 years daughter loves it too. We probably go around doing the classic trick-or-treat to neighbors. But for those who want to play video games and keep the Halloween mood, below are some creepy suggestions. Lots of these games are part of the Scream Sales, so you can add some of them to your library, sparing money too. Let's start
Darkest Dungeon II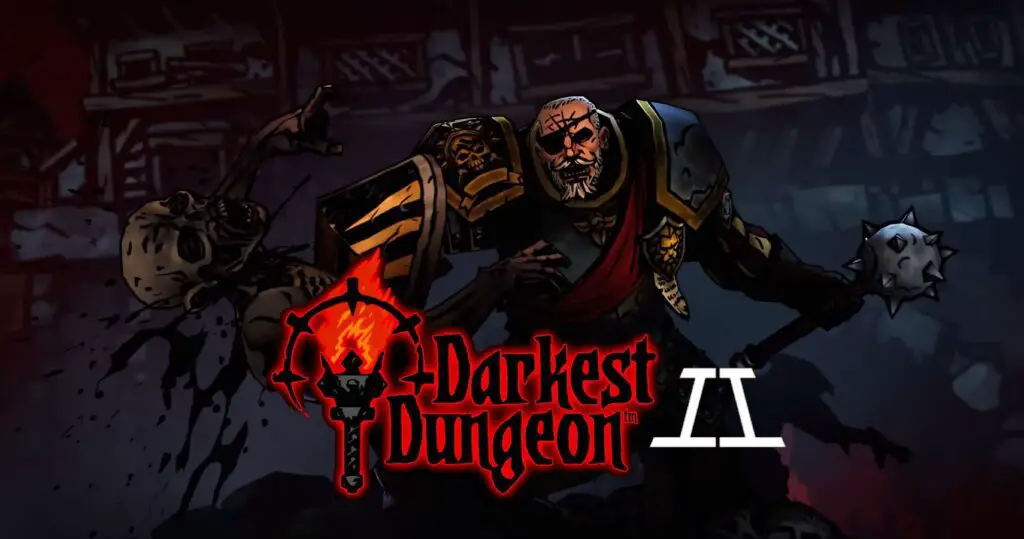 Let's start with the sequel to one of the most successful ever indie rogue-lite games. Darkest Dungeon II by Red Hook Studios is the new installment, actually in early access. The game kept the same feel and disturbance of the original while offering an improved graphic style, a new exploration mechanic done by a stagecoach running on a road full of dangers and even people to help.
Players can compose their party with different members, each with its classes. For those familiar with Darkest Dungeon, stress is still a thing here, and the only way to fight back is to improve the affinity of each party member and get the job done. You can find it on Epic, while the Steam version is expected for February 2023
Hard West II
Let's change the setting. The destination is a fantasy and dark American old west looking for a ghost train. Hard West II put players in Gin Carter cowboy boots, an outlaw who has his eyes on a mysterious train probably loaded with lots of federal money. What will happen later is a mix of far west and supernatural affairs.
The game offers an open map exploration where players can find points of interestest, quests to take, and items buried along the way. The battle system is tactical, proposing covers, guns, and witch spells. On Steam
Lords of Ravage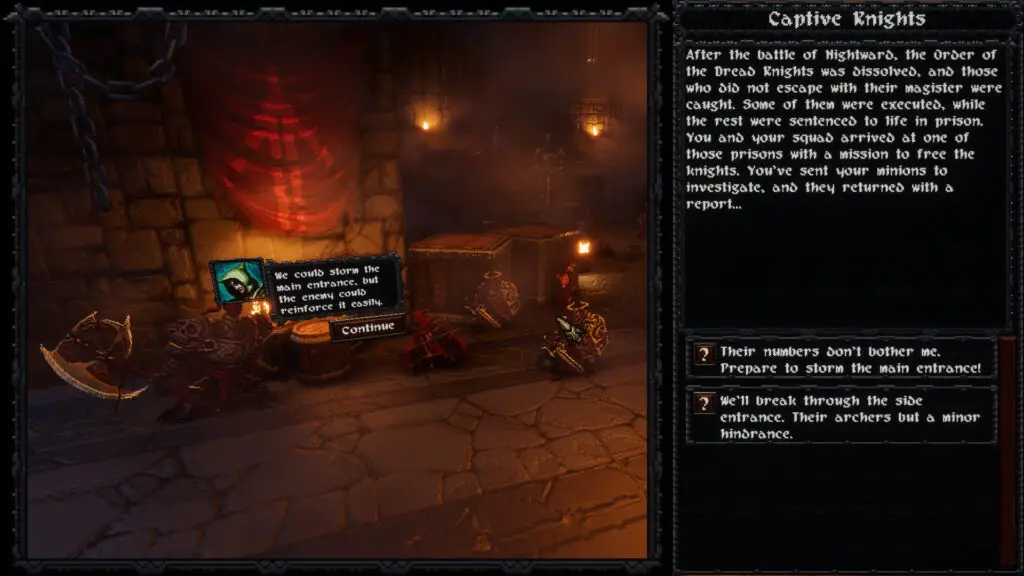 It's good to be bad sometimes. A way to release anger or to listen to that repressed tiny little voice inside your head that tells you to do bad things. Lords of Ravage by Synthetic Domain give vent to those emotions putting players in the shoes of a final boss.
The game works a little like Legends of Keepers. Heroes will fight players' minions and arrive at the final boss battle. But here, you will think not only about the defense but also about raiding cities, making alliances, and managing the dark empire. The full game is expected in November 2022, but you can start playing the free prologue on Steam.
Frail Hearts: Versicorae Domlion
Frail Hearts: Versicorae Domlion is a JRPG offering a disturbed and corrupted mood. Only by playing it, you could understand what I mean. The game offers a classic turn-based combat system with some twist regarding weakness and strengths mechanics and a solid storyline, telling tales of four troubled souls in the city of Gris. For sure a great game to enjoy during Halloween. On Steam
Stoneshard
Vampires, abominations, cults, and monsters of all kinds are the inhabitants of Stoneshard. A promising traditional roguelike RPG actually in early access set in a dark and decadent fantasy world. After the class selection, players will start their adventure inside the ruthless world that leaves no space for mistakes. Injuries, mental disorders, and hunger are some things to be careful of besides enemies. You can find it on Steam.
Rogue Lords
Control a cast of "super evil people" like Dracula, Frankenstein, Bloody Mary, and more against equally famous demon hunters in Roguelite Rogue Lords. During battles, players can literally cheat using their evil power (and health) and change things on the battlefield as they like. Change a status effect, give it to the enemies, remove health, add some bonuses, and more. On Steam, Nintendo Switch, PlayStation 4 and Xbox One
Persona 5 Royal
Released a few days ago, Persona 5 Royal offers a dark and aggressive world full of personas – strange and sometimes scary summonings to bring to your side in battles. Hundreds of hours of gameplay inside a Tokyo where players take the role of a thief fighting corruption. Turn-Based JRPG battles, alternate endings and everything you can expect from a Persona game. On Steam, Nintendo Switch, PlayStation 5, Xbox Series X/S and PlayStation 4.
Stirring Abyss
A submarine sunk in the depths of the sea, no one left from your crew, and strange sounds coming from the dark. This is what awaits the players in their starting phase of Stirring Abyss. A Turn-Based survival tactical RPG where players will guide U.S. sailors, exploring the seabed looking for resources to repair their submarine, and looking for the rest of the crew. Some Terror From The Deep vibe shacked up with Lovecraftian mysteries. On Steam
Omori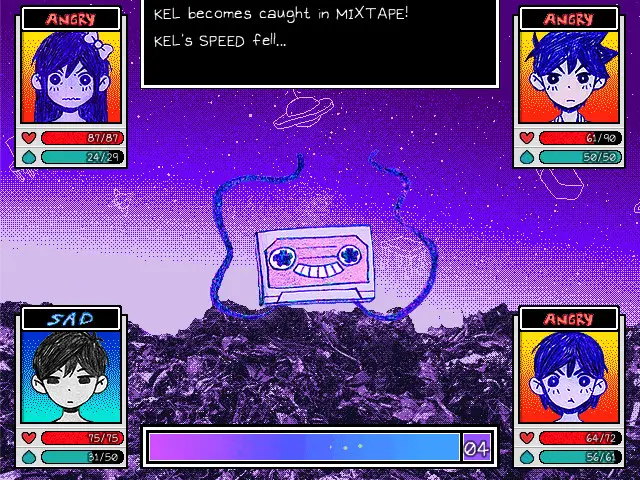 Omori is something quite unique. Not so much in terms of gameplay, as the game offers a classic turn-based combat system, but it shines with its storytelling and sounds. A whirl of emotions and a creepy atmosphere accompany the players across the adventure with the feeling that something dangerous could happen at any time. If you want something scary, try Omori for sure. On Steam, Nintendo Switch, PlayStation 4 and Xbox One.
Hellslave
Demons coming from hell are invading Earth. You will become a devil yourself and give some hell back in Hellslave. An RPG featuring inspired cutscenes and monster concepts that look like they came out of the Berserk manga, a world full of explorations and turn-based combat. At the starting phase, players will choose the type of hero they want to be and the demon they want to submit to, which will impact the players' build and effectiveness of skills.
Exploration phase with a top-down view, where players can interact with objects, items, and secret passageways and a combat system regulated by a time bar, where each move and skill has a time cost and will push your turn back. Hellslave is a 2022 PC game available on Steam.
The Outbound Ghost
After devils and creepy atmosphere, let's talk about something a little bit more relaxing. The Outbound Ghost is a turn-based RPG experience where players must help a ghost ascend to the afterlife. Exploring the game world, finding items to craft objects which will grant new abilities, talking with people around the ghost town, helping them with their errands and quests, and fighting in turn-based battles, everything with a colorful and cartoonish style.
Released in September 2022 The Outbound Ghost could be the perfect game to play during this Halloween season. On Steam, Switch, Ps4, and Xbox consoles.
Inscryption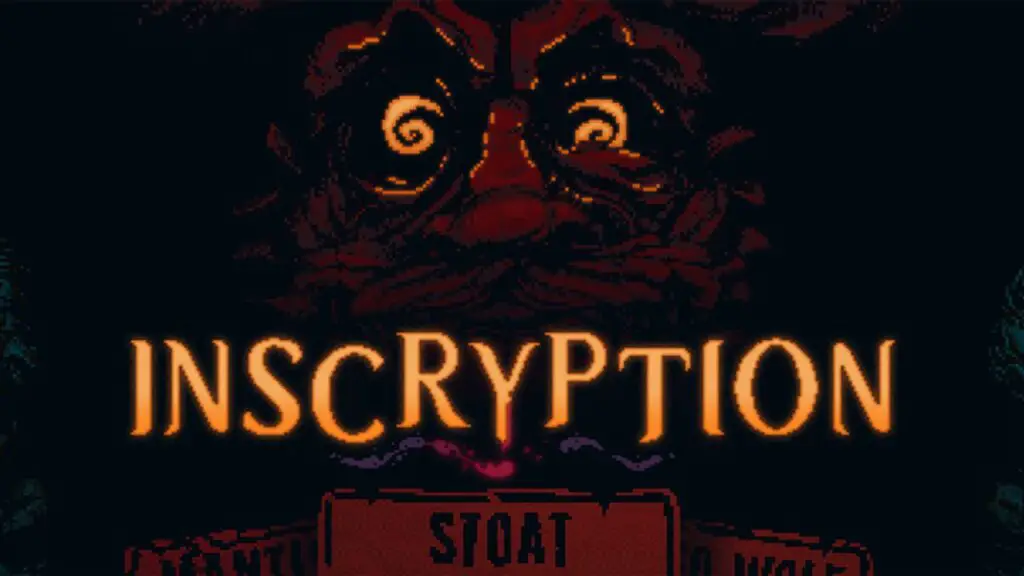 If you want something original and creepy to play, Inscryption is the perfect match. Players will unfold cards, and crazy and puzzling things await them in this dark roguelite experience. Locked inside Leshy's cabin, (a strange and unknown figure), players are forced to play cards with him and try to resolve puzzles by interacting with items all around the cabin.
A unique concept and disturbed and intriguing experience await the players. Overwhelming positive reviews on Steam. Available on PC, Ps4 and PS5.
Othercide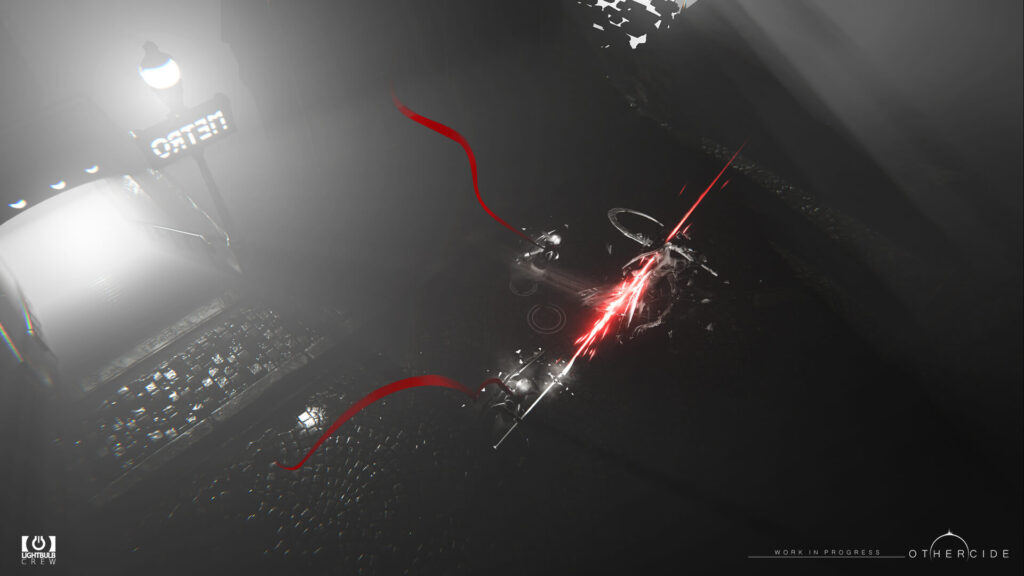 Lead the Daughters in their struggles against the force of evil in Othercide. A classy dark rogue-lite RPG featuring a solid turn-based combat system rotating around a timeline that players must mess with to push back enemies and try to anticipate their moves. Various classes with different skills are designed to be mixed in battles to unleash combos and devastating attacks.
Othercide is also a game of sacrifice, sometimes during the gameplay, it could be right to sacrifice a daughter and give their power to a freshly newborn. A nice graphic and monster concept with a dark tone and red touches here and there. On Steam, PS4, Switch and Xbox One
The Last Spell
The Last Spell puts players in defense of the last human bastion on earth against a strange mist from which monsters and abominations emerge. Players must lead heroes in battle and build structures, towers, and traps to fight the overwhelming assaulting creatures. A great pixel art graphic style and a rogue-lite nature give the game great replayability, even if still in early access. On Steam
World of Horror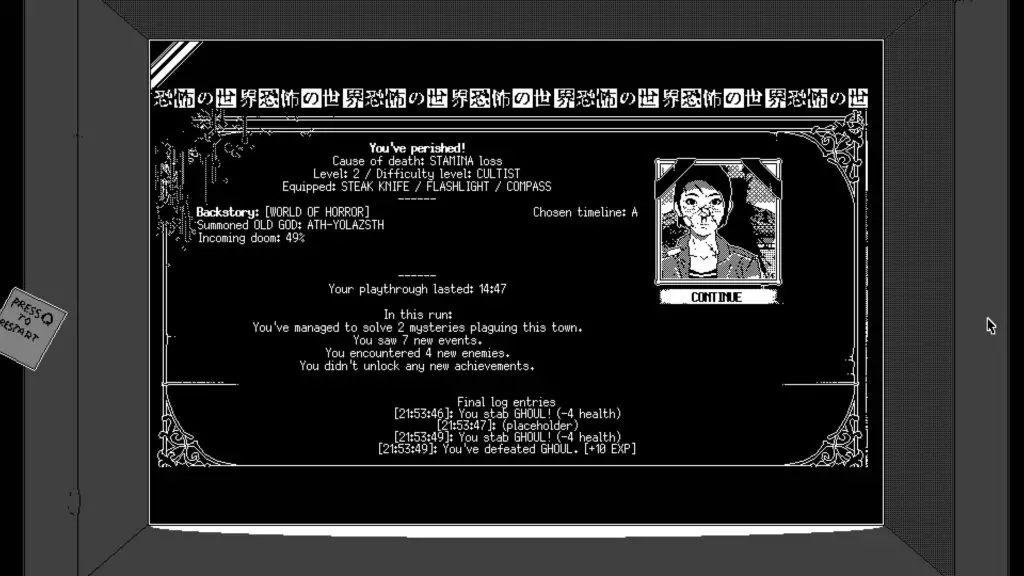 Let's end with one of the most creepy turn-based horror games out there. World Of Horror tells stories, a lot of them, and they are all involving and so damn frightening. An homage to japan horror mangas and Lovecraft romances. The game is a 1-bit-art-style first-person RPG experience where players make decisions, interact with people and items and use their deck of event cards to unfold secrets, on Steam, Switch, and PS4.