The Steam Weeklong Deals is a weekly sale on the Steam platform that offers discounts on a variety of games for a limited time period of one week. The deals typically start on Monday at 10:00 AM Pacific Time and end on the following Monday at the same time.
During the Weeklong Deals, thousands of games are discounted, ranging from new releases to classic titles. The discounts can vary from game to game, but they typically range from 10% to 90% off the regular price. The discounts may also vary by region, so the price you see may be different from the price in another country.
To find the Weeklong Deals, you can go to the Steam store and look for the "Weeklong Deals" tab on the homepage. Alternatively, you can also browse the "Specials" tab to see all the current sales and discounts on the platform. It's a great way to discover new games and save some money on your purchases.
Do you need something new to play? Look no further! In this article, we'll be highlighting 10 of the best turn-based RPGs available now for the Steam Weeklong Deals. Whether you're in the mood for an epic adventure, a deep story, or challenging battles, these games have it all. Let's start
Symphony of War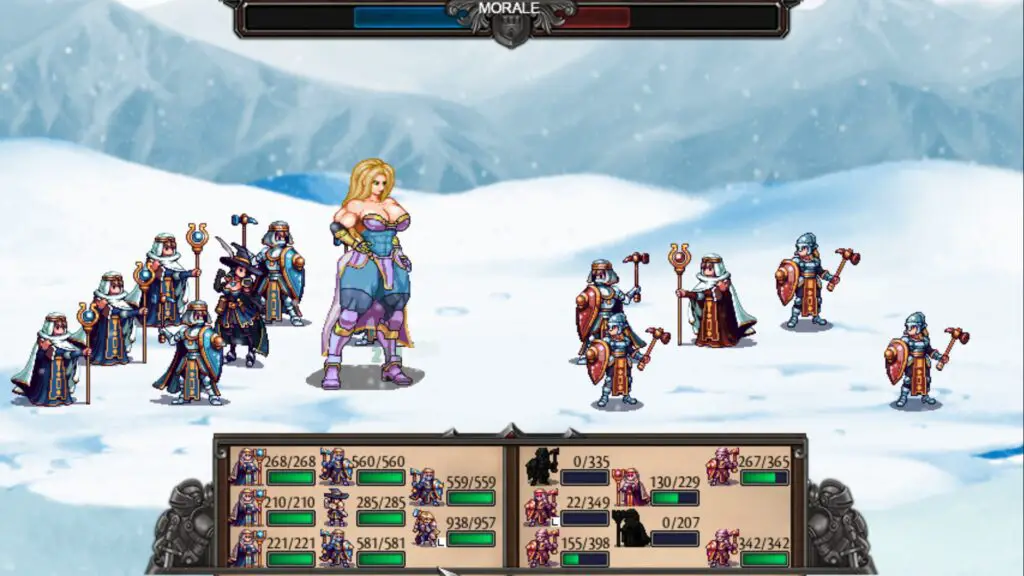 Symphony of War proved to be one of the most delightful surprises of 2022. This RPG strategy game draws inspiration from classics like Fire Emblem and Langrisser and was developed by Dancing Dragon Games. The title boasts a charming pixel art game world with finely crafted characters.
This 2D turn-based strategy RPG puts you in command of a squad-based player army with more than 50 character classes to choose from. The story-rich campaign will take you on a journey of 30-40 hours, with huge replay value and limitless possibilities for building your characters and squads. Maneuver your squads of up to 9 soldiers across battlefields, seize the high ground, hold chokepoints, ambush from the woods, and more. Pay attention to the weather, liberate towns, capture resources, and eliminate enemy squad leaders to shatter their chain of command. 33% Off.
Far Away From Home
Embark on a perilous adventure with Simon and his allies in Far Away From Home, a captivating story-driven tactical RPG. Following a catastrophic event during a scientific experiment, they are whisked away to a mysterious world filled with strange creatures and unknown dangers.
In this turn-based tactical RPG, you must guide Simon and his team through perilous encounters, utilizing their unique abilities and strategic prowess to overcome daunting challenges. But fear not, for even the strangest of creatures can become your ally with a little bit of tasty food!
Customize your team with an array of skills and stats, building them up to fulfill a variety of roles that suit your individual playstyle. Find powerful gear and craft weapons that will augment your team and change how you wage war against your enemies. 50% Off
Coromon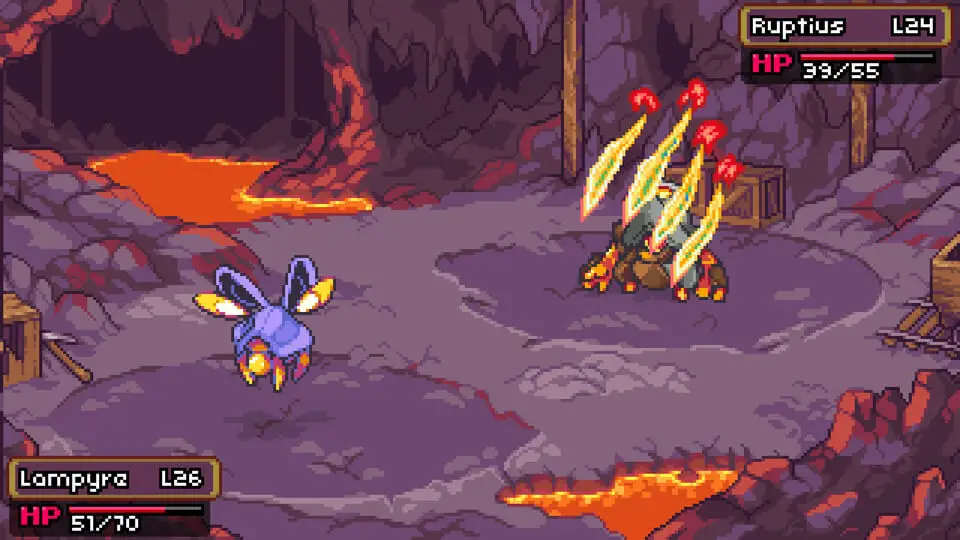 Coromon is a game where players become Battle Researchers and build up a squad of creatures to tackle titanic bosses, other wildlife, and trainers. The latest update has brought new features such as color customization for Coromon and fruit-to-cake conversion using the Lux Kitchen.
The game is now available at a 50% discount. Additionally, there is a new item mechanic introduced in the update. The story in Coromon involves players pursuing the trail of antagonists across six major zones and cities with dozens of interconnecting routes. The game empowers players to customize their experience by adjusting the difficulty and personalizing the look of their trainer and Coromon.
Rise of the Third Power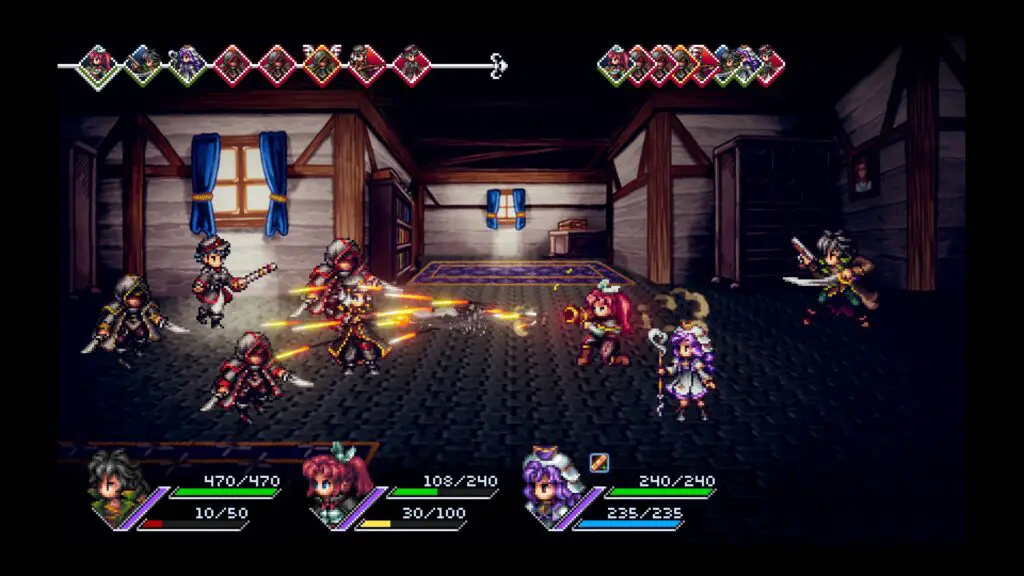 Get ready to embark on an epic adventure in Rise of the Third Power, a thrilling RPG that blends the best of classic console games with modern gameplay mechanics. As you journey through the world of Rin, you'll encounter a diverse cast of characters, each with their own motivations and ambitions. But the road ahead won't be easy, as you navigate a world filled with political intrigue, betrayal, and danger. With a custom battle system that lets you combine the unique strengths and weaknesses of each of your eight playable characters, you'll need to strategize and plan your every move to overcome your enemies.
And with a persistent equipment system, you'll never have to worry about managing your inventory or losing out on that perfect piece of gear. Each upgrade you find is a permanent improvement for your characters, so you can focus on exploring and enjoying the game. Rise of the Third Power is the ultimate love letter to classic console RPGs, with a modern twist that will keep you hooked for hours on end. 40% Off
Trials of Fire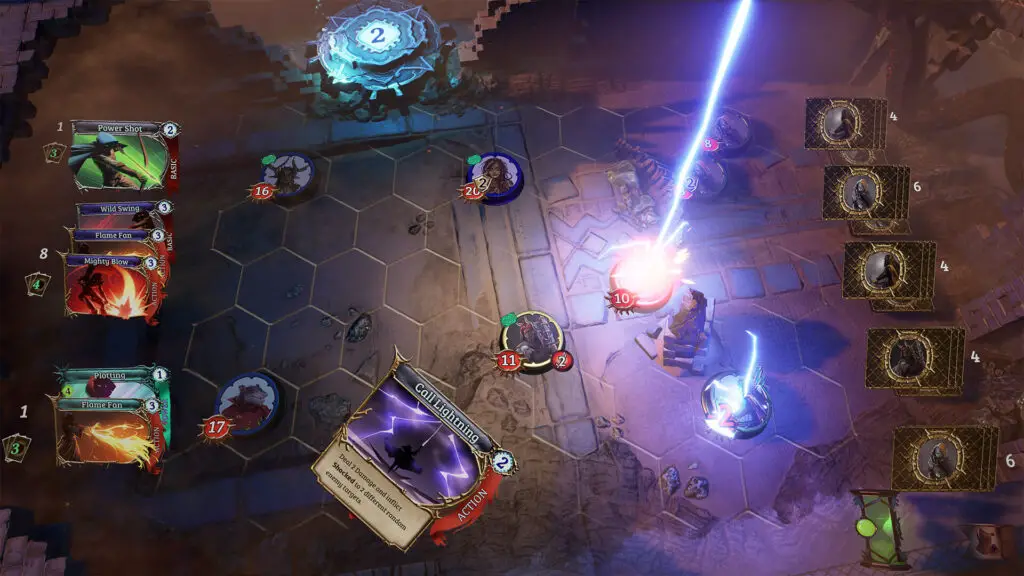 Welcome to Trials of Fire, an RPG adventure game that will test your strategic prowess and decision-making skills in a post-apocalyptic world of magic and danger. Set in the unforgiving wastelands of Ashe, you will lead a party of heroes through savage combat encounters and tough choices that will determine their fate. Trials of Fire features an innovative combination of overworld exploration, tactical combat and deck-building mechanics, offering a fresh and dynamic experience on every playthrough.
As you journey through the vast overworld map of Ashe, you'll discover new weapons, gear and resources critical to the survival of Terralin, and encounter 294 narrative events and landmarks that will shape your adventure. Movement and positional play are critical to survival in combat, as you issue commands based on each hero's cards and use powerful card synergies to combine their unique abilities. Now with a 50% discounted tag.
Black Book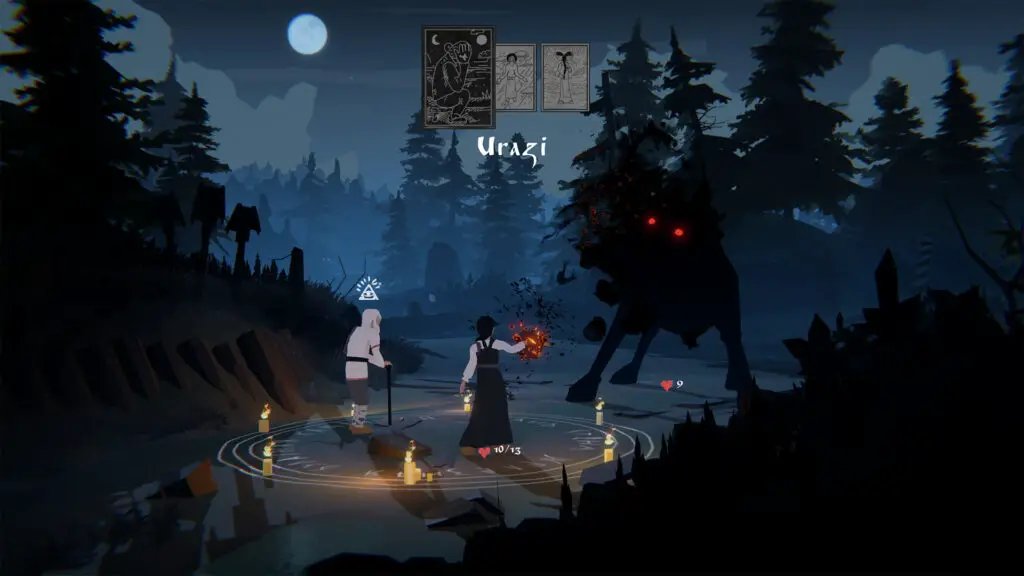 Embark on a dark and haunting adventure through the rural countryside of Slavic folktales with Black Book, a card-based RPG and adventure game. Take on the role of Vasilisa, a young sorceress who gave her life to serve dark forces, as she sets out to uncover the secrets of the Black Book, a powerful demonic artifact that can grant any wish to the one who unlocks all seven of its seals.
In your quest to uncover the seals of the Black Book, you will collect spell cards and new skills that will help you unleash hellish spells on your enemies. Solve riddles, complete side-quests, and learn more about life in the Slavic countryside as you explore a world based on Northern Slavic mythology. And for those who seek even more knowledge, an in-game encyclopedia created with the help of expert anthropologists awaits, filled with all the hidden folk tales of this captivating world. 50% Off
Shadow Madness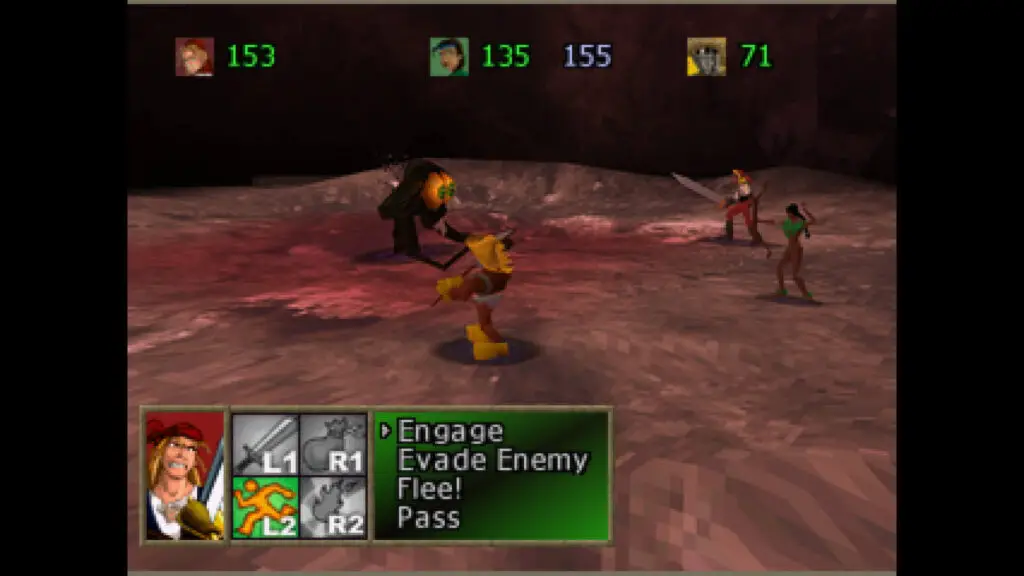 In the once-thriving world of Arkose, chaos has descended in the form of the deadly 'shadow madness'. The disease is indiscriminate and contagious, turning its victims into monstrous creatures beyond recognition. As the only hope for Arkose, you must lead a small band of orphans on a journey to find a cure and restore order to the islands.
With six unique heroes to choose from and three styles of magic, engage in intricate battles against hordes of vicious and conniving enemies. Solve challenging puzzles and complete mini-quests as you explore sweeping landscapes, ranging from fantastic flying cities to haunted villages and mysterious ruins. Experience an epic 48-hour adventure that rivals the classics, like Final Fantasy VII. Enjoy turn-based battles, FMV sequences, and mini-games.
Monster Train
In Monster Train, the apocalypse has occurred in Hell and it has frozen over. As the player, you are tasked with protecting the final burning pyre and restoring the inferno while defending against the forces of Heaven. This roguelike deck-building game adds a new strategic layer with three vertical play fields to defend.
To take back Hell, you must power up by visiting powerful locations that offer different benefits. Upgrade your champion, recruit powerful units, upgrade cards, gain passive bonuses, or duplicate any card in your deck to build the ultimate arsenal. With five clans to choose from, each with unique gameplay, you can strategize and customize your playstyle.
Every run is unique, with over 220 cards and 10 different starter decks to build from. Each clan has 10 levels to unlock, bringing new cards to your deck. Monster Train offers several game modes, including Hell Rush, where eight players compete in real-time, and daily challenges with modified gameplay mutators. You can also design your own custom challenges and compete with friends. Now 80% Off
Armello
Armello is a thrilling adventure game that blends the best of card and board games with character role-playing. Set in the perilous yet stunning Kingdom of Armello, players embark on quests, strategize, hire agents, explore, battle monsters, cast spells, and go head-to-head with other players, all with the ultimate goal of ascending to the throne and becoming the King or Queen of Armello. But beware, the kingdom is rife with danger – from lurking bandits and deadly banes to a creeping rot that threatens to infect all living creatures.
League of Geeks has set out to create a groundbreaking digital game that lets players craft their own epic stories filled with treachery, close calls, broken alliances, deception, and endless twists and turns. Whether you're playing with friends online or solo, Armello is sure to captivate and entertain.
This Is the Police 2
Step into the world of law enforcement and become the sheriff of Sharpwood, a town plagued by crime and corruption in This Is the Police 2. Manage your department, including your own team of cops, investigate crimes, interrogate suspects, and make tough decisions that can affect your own fate. This game combines elements of simulation, management, strategy, turn-based tactical combat, and even visual novel and puzzle genres to deliver a unique story-driven experience.
Work with a cast of characters with their own strengths, weaknesses, fears, and prejudices, and engage in tactical combat where one wrong move can cost a life. Become a true detective by collecting evidence, studying case materials, and interrogating suspects, all while navigating the complex web of corruption in Sharpwood. This Is the Police 2 is not just a game, but an immersive and challenging experience that will test your decision-making skills and moral compass.