December is here, bringing lots of new stuff for turn based lovers. This week some great releases like Marvel's Midnight Suns and the glorious remake of Front Mission 1st, but also a Persona-Inspired Brand New Game, an intriguing indie strategy, some PC games available on Switch, release date announcements, and exciting news regarding Warhammer 40k: Rogue Trader. Let's start
Get ready to unravel the mysteries in Mato when the visual-novel-inspired JRPG releases on March 10th next year. A new trailer revealing a different side of Detective Doe in the game is now available and can be viewed by following the link inside the description below. Playing the role of Detective Doe, users need to fight their way across Mato – a neo-futuristic megalopolis in the orient – investigating strange happenings across the city and uncovering secrets along the way, eventually meeting a great cast of friends. The game will release on PlayStation 4, PlayStation 5, Xbox One, XBox Series X | S , Nintendo Switch and PC (Steam) – both physical and digital – on 10 March 2023.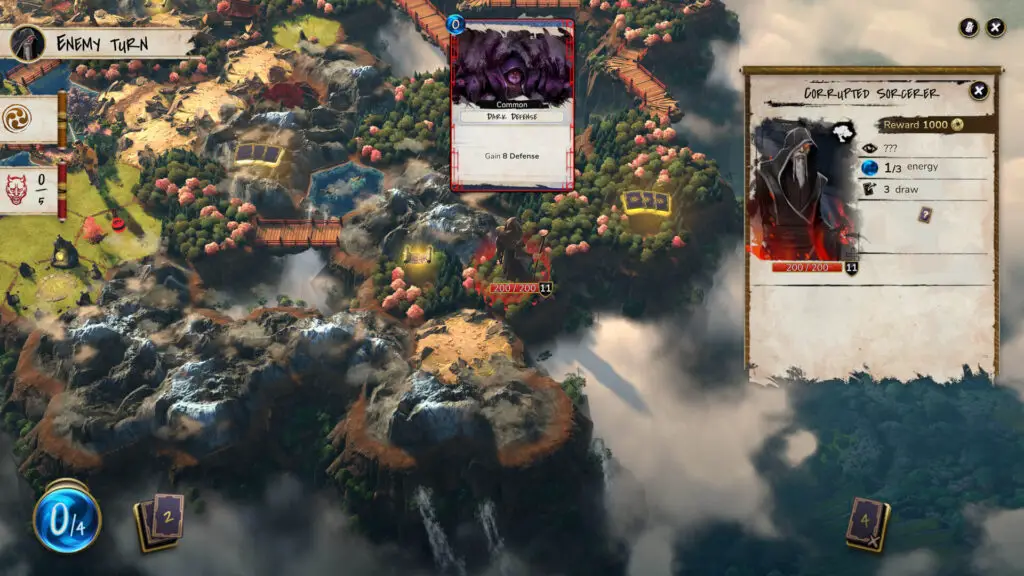 Mahokenshi is a deck-building roguelike game developed by Game Source Studio and published by Iceberg Interactive. Players can choose between 4 Samurai houses and explore the Hex-based Celestial Islands, looking for Shrines, villages to save, and demons to defeat using a deck of cards. Iceberg Interactive just announced the release date of Mahokenshi, set for the 24th of January 2023, on Pc via Steam. Learn more about Mahokenshi
A brand-new strategy game was just announced by indie dev Lockbow Games called Monstrous Realms. The game puts players in control of a Kingdom and everything related to it. Diplomacy, research, exploration, build are some of the tasks the players are called to. A strong grand strategy component but also detailed RPG mechanics like tactical battles, heroes with different classes to unlock and dungeons to explore. Trailer, screens and info about Monstrous Realms here. Monstrous Realms is a PC game planned to be released in late 2023/early 2024 via Steam.
It's the start of a new era for Blood Bowl 3! For the first time, this new adaptation, which introduces the latest rules and features from the legendary board game, gives Blood Bowl players a season update, a format that encourages competition. There will also be new content in the form of a battle pass, called the Blood Pass.
The initial launch version of Blood Bowl 3 will include 12 factions, which is four more than featured in Blood Bowl 2. Every 3 months, a new season will begin, with each season adding a new faction and a new Blood Pass. The Blood Pass has 50 tiers that players achieve over the course of the season's matches. On successfully reaching certain tiers, players receive free rewards that they can use to customise their teams, including new accessories, balls and dice. The top tier in the Blood Pass unlocks that season's new faction. Check out Blood Pass video, as Gautier Brésard and Clément Nicolin explain how it works.
The second content update called Astra's Story for the digital tabletop Moonbreaker is now live, adding a new map, more Cholek culture to discover and quality of life improvements. Moonbreaker, released in early access on the 29th of September 2022, is the new game from Unknown Worlds Entertainment, the devs behind Subnautica. Check out the Second Update changelog by following the link.
Developed by Ukrainian Indie Dev Andriy Bychkovskyi, Farlanders is a turn-based strategy game where players must build Mars colony and take care of its citizens and uncover the secrets of the red planet. Dev just announced its release date set for January 17th, 2023 on PC via Steam. In the meantime, a free demo is available on the store as a new gameplay trailer. Follow the link for more details.
Loop8: Summer of Gods is a Turn-Based JRPG developed by Xseed Games and presents a sort of Persona-Inspired Social mechanics where players, during the non-battle sequences, must improve characters' bonds and get busy in various activities. Anime style and something that look like a classic turn-based combat system. Loop8: Summer of Gods is expected on Switch, PlayStation4, Xbox One, and Windows PC via Steam in spring 2023. Info, screens and trailer.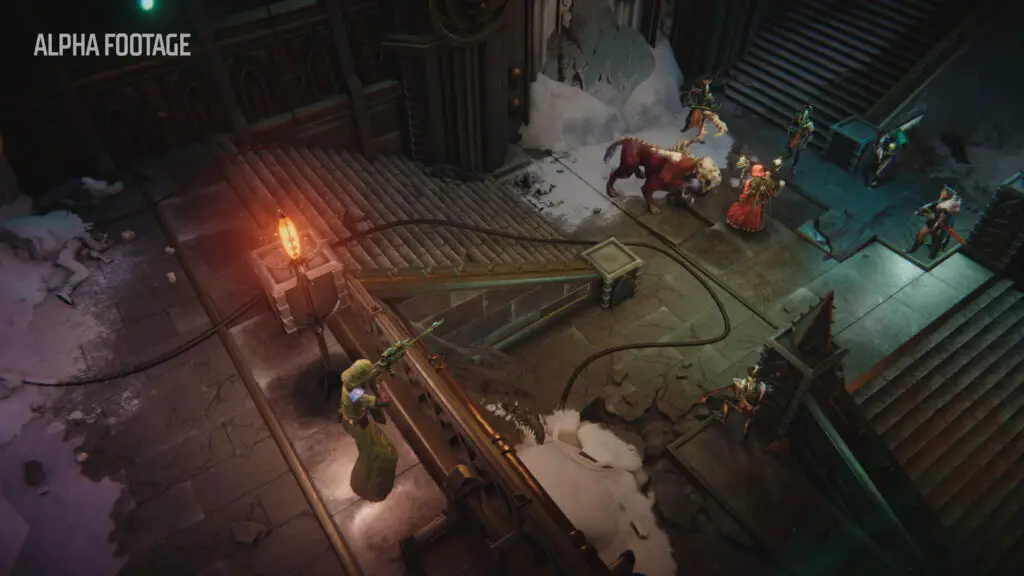 With great surprise, Owlcat Games has announced the start of the Alpha phase for its new Warhammer cRPG Rogue Trader. The Alpha stage starts on the 7th of December and is available for everyone who purchases the Digital Pack or Collector's Edition versions of the game. Learn more about it.
Top Releases of the week
Now let's take a look at all the latest releases.
Another great remake is available on Nintendo Switch. Front Mission 1st: Remake is, of course, the remastered version of one of the greatest Square Tactical RPGs where players take control of giant mechs called Wanzers and face worldwide conflict in the Year 2090. Below are some review scores so far, info from its Store page, and the trailer.
PC gamers have already experienced the frightening world of Inscryption, and this December, you'll be able to take the plunge into this card-based horror game on your Switch! It's one of the most surreal games of the last few years, and secrets are hidden behind every turn. From point-and-click puzzles to card game battles, Inscryption nails the creepy vibe at every moment. It's perfect for dark winter nights… if you dare. Inscryption was released for Nintendo Switch on December 1st. Get Inscryption on Switch
Legendary parody romp Munchkin is only just getting a digital release now. Better late than never, though, you can now kick down doors, fight monsters, and betray your friends online! Munchkin has always been good for a laugh, and its iconic art style has been faithfully brought to life by the adaptation. Best of all, playing online with strangers means you can stab them in the back without any guilt! Munchkin Digital entered early access on 1 December on Steam.
The SaGa series is one of the all-time greats regarding classic JRPGs. While the franchise has largely been dormant, Square Enix is willing to open the vault and remaster old favorites. Romancing SaGa -Minstrel Song- Remastered is an HD upgrade that's perfect for newcomers and old fans alike.
Romancing SaGa Remastered is launching on several platforms, ensuring that JRPG enthusiasts will be able to play it on their favorite hardware. The journey started once more on 1 December. On PC, Switch and Playstation.
Another PC game getting a Switch release, The Outbound Ghost is a story of helping souls reach the afterlife. Its lighthearted tone makes it a great choice for players looking for a fun RPG adventure. With exploration and battles inspired by the Paper Mario series, it also makes a great gift!
The Outbound Ghost originally launched for PC in September and is now available on Nintendo Switch too. Get The Outbound Ghost on Switch
A new Final Fantasy Tactics-inspired game is now available on PC via Steam and it's called Eden's Last Sunrise. In the game players fights in tactical combat inside a world where magic and technology clash and where every decisions lead to a different path.
Old-school RPG fans may have gotten their hands of Siralim Ultimate when it launched around this time last year. Soon, Switch owners will be able to start delving dungeons and catching monsters in this deep retro adventure as well!
Siralim Ultimate boasts randomly-generated dungeons and over 1200 summonable creatures – that's more monsters than the entire Pokemon franchise! The game launched for Switch on 2 December.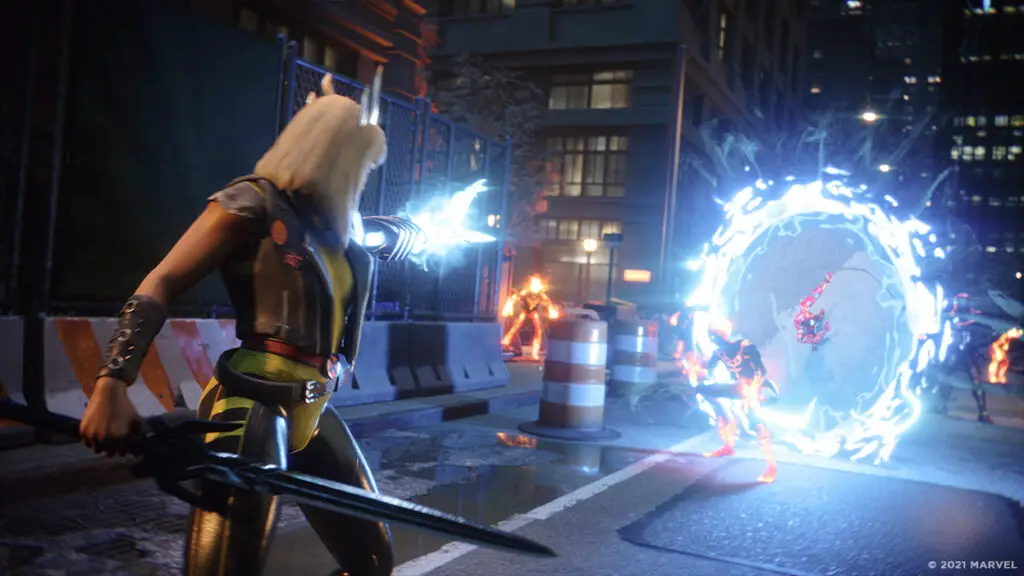 The world's most popular superheroes and XCOM-style battles sounds like a match made in heaven. In Marvel's Midnight Suns, you'll assemble your very own team drawn from the likes of the Avengers, X-Men, and more to fight a cosmic threat. Even if superheroes aren't your thing, a new title from Firaxis is always worth checking out! Marvel's Midnight Suns is available on PC and all major consoles.