At the moment, as I write this article, we are in a full coronavirus emergency. Here in Italy as gradually the rest of the world, we are locked up at home for security reasons and to prevent the virus from spreading. Our daily routines have been disrupted by this obligation to stay at home and above all what hurts the most is the distance from loved ones; family, relatives, and friends.
The only positive aspect of all this, at least for me, is the possibility of dedicating more time to the family and my daughter and also more time to devote to video games. Since this distance is also keeping us away from our friends, I thought of making a list with some of the best turn-based multiplayer games for PC that we can play together with our snack companions.
This is part 1 of the list, of which you can also find the video version on our youtube channel and at the bottom of this article. Within this list of the best multiplayer/competitive PC games, you will find both tactical, MMORPG, card games and sports games. Almost everyone should have working servers where it will be easy to organize and find opponents to face.
As always, your suggestions are essential to keep the list and the next ones up to date, so I invite you to comment both here and on the youtube channel. Furthermore, I remind you that the order is absolutely random.
So let's start immediately, with the list of the best multiplayer/competitive turn-based PC games.
Phageborn: Online Card Game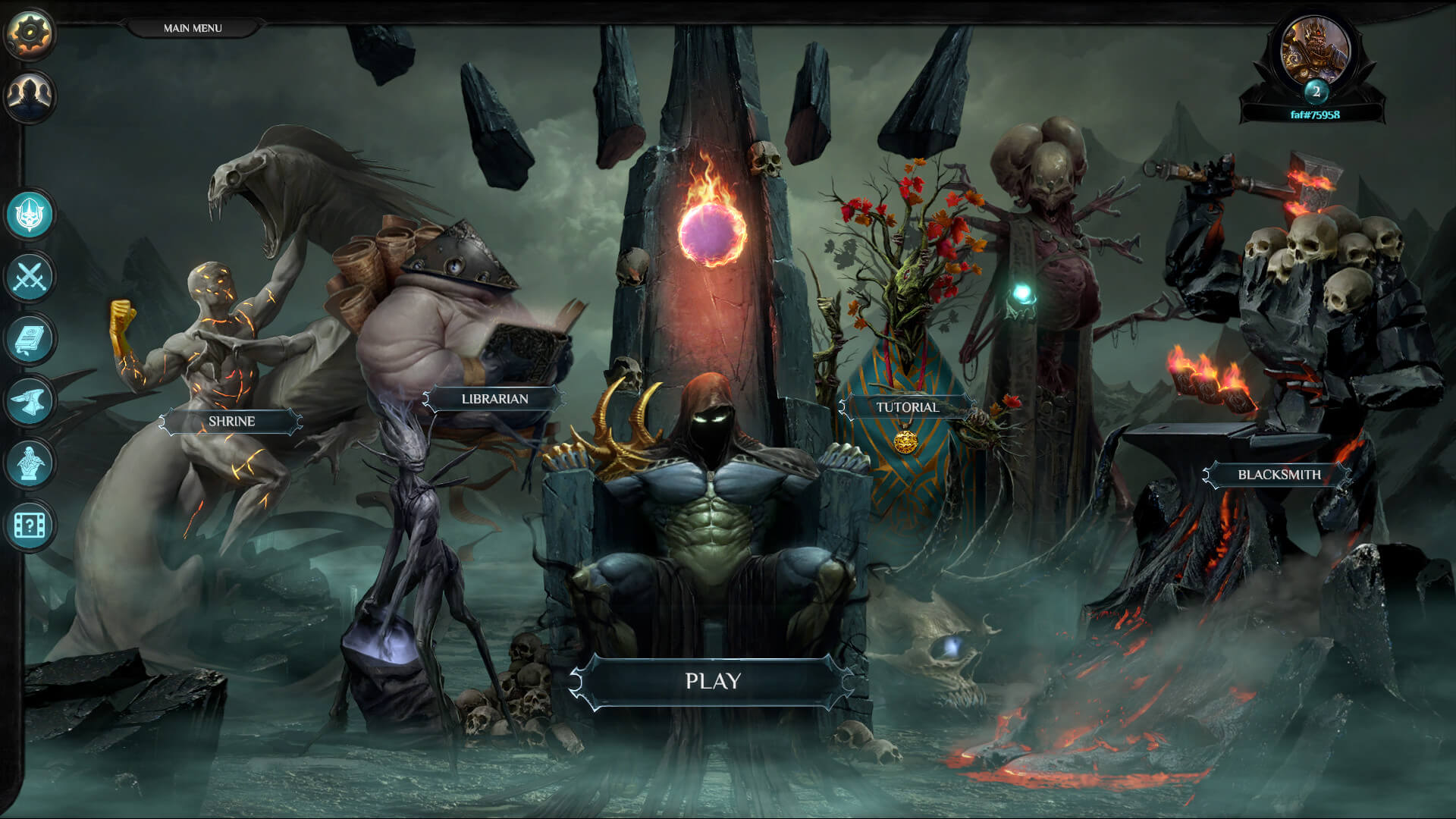 Let's start immediately with Phageborn, an interesting title released a few months ago, which includes card mechanics set in an immersive dark-fantasy world with powerful avatars, dual resource system, fast-paced solo or team battles and many new features!
Blood Bowl 2
For many years always on the crest of the wave, surely one of the best turn-based multiplayer for PC with a strong community. An explosive cocktail of turn-based strategy, humour and brutality, adapted from Games Workshop's famous boardgame.
Insidia
A tactical and fast free to play game. Unfortunately, reading on the steam forum I see that the servers are not crowded. In any case, the title is really well done. Try to take a look.
Mordheim: City of Damned
Another tactical turn-based game digitally reported from the Games Workshop world, many positive reviews and original formula. Set in the Warhammer World's decimated Empire city, Mordheim: City of the Damned is a turn-based tactical game where you lead warbands into bloody and lethal skirmishes.
Checkmate: Battle Arenas
Not so famous, Checkmate presents tactical but at the same time frenetic battles. Turn-Based Real-Time PvP Game! Enter the hottest battlefield and compete with other players all around the world.Show your divine move to beat the enemy!
Card Hunter
Another free to play, original and inspired. Shuffle your cards and ready your dice – Card Hunter is a fresh new card gaming spin on classic tabletop RPGs. Battle your way through a massive campaign solo or with friends and compete with other players in ranked play and tournaments.
AvariaVS
A competitive Final Fantasy like PVP, with fast fighting. Command 16 unique heroes, wield mind-bending Real Life Debuffs and unleash epic Focusburns to claim victory. Build YOUR party, destroy the enemy, WIN!
Wakfu MMORPG
The only MMORPG on the list, one of the few if not the only MMORPG with lots of content and continuous updates. Delicious to look at and technically excellent. Free to play but with subscription.
A Druid's Duel
A Druid's Duel is a fast paced turn-based strategy game set in a world of Celtic lore where players can create and destroy the board by harnessing the power of nature.
Warhammer Underworlds: Online
One of the most recent on this list, Warhammer Underworlds Online is a PvP dice-and-cards strategy combat game and pits mighty warbands against one another in an eternal battle for glory in the realms of the Age of Sigmar.
Albedon Wars
Another multiplayer that however presents an interesting single-player campaign and card game mechanics. Form a group of companions, unlock cards and abilities, build your deck and join one of two factions in a war that is ravaging the planet Krenus. Here our gameplay
Wargroove
A strategy game that needs no introduction. A strategy game for up to 4 players! Choose your Commander and wage turn-based war on battling factions. Design and share maps, cut-scenes and campaigns with easy-to-use editors and in-depth customization tools!
Battle for Wesnoth
Free to play that since 2003 (release date of the game) still today churns out continuous updates that add new campaigns to the title. Explore the four corners of Irdya in seventeen solo campaigns and dozens of multiplayer maps, taking part in countless adventures as you go.
Football, Tactics & Glory
For football lovers, like me, a title dedicated to this sport could not be missing. And what a game! It's an original combination of turn-based strategy and RPG. Create a football team, play matches, earn XP, train skills, learn new classes, upgrade facilities, buy and sell footballers, grow youth, make hard choices. It's a deep strategy that respects your time. Here our gameplays dedicated to the game
This concludes the first part of the best turn-based multiplayer games for PC. Below you will find the video version taken from our youtube channel. I await your comments and suggestions to keep this list updated and prepare the next ones.