In 1942, the world froze relentlessly. There was no sunlight anymore…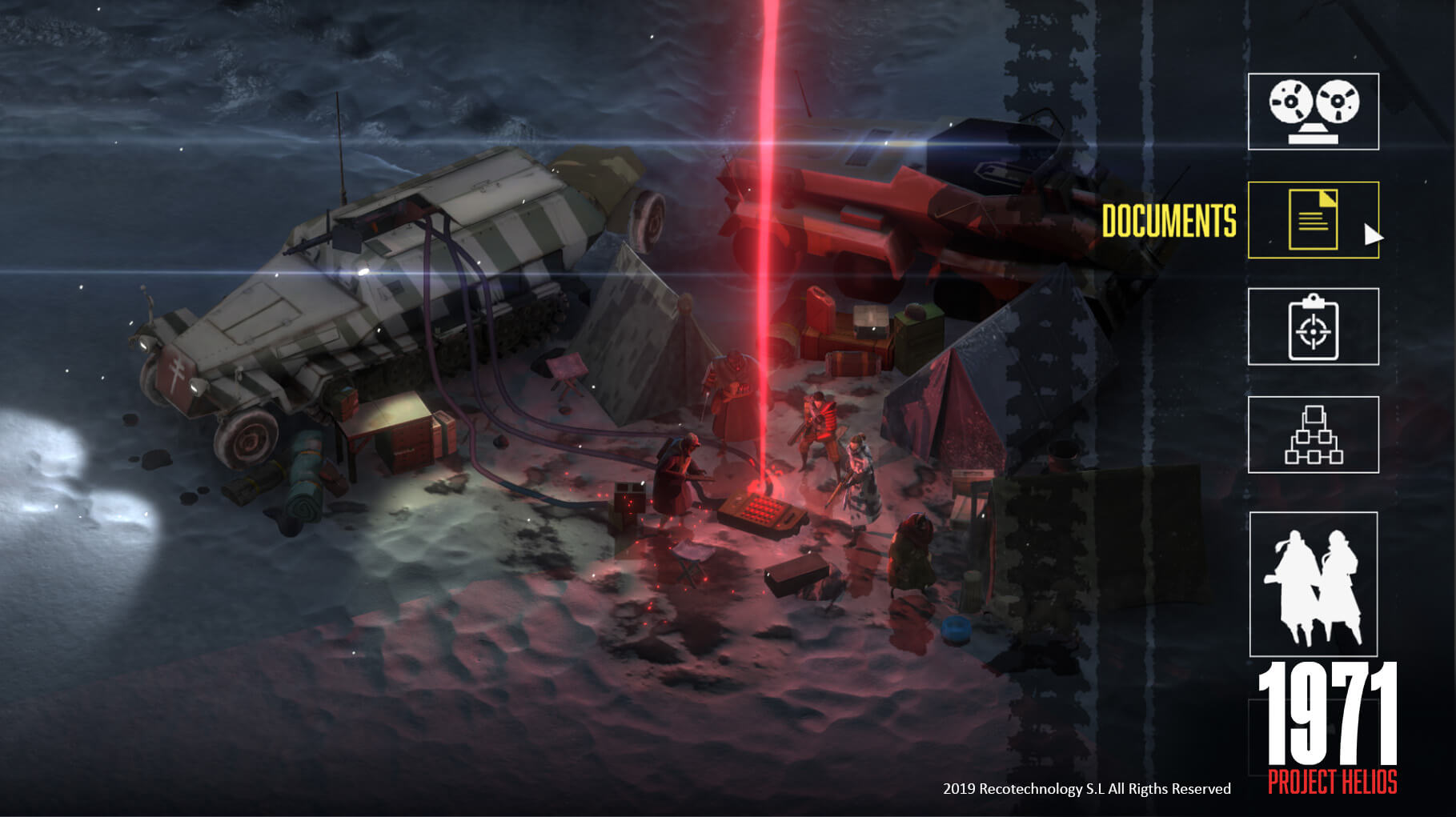 1971 Project Helios is a turn-based strategy game that combines modern warfare military tactics and close combat. Firearms and vehicles are scarce, conflicts and hostilities have no end, and the terrible freezing cold annihilates friends and foes in its path.
Eight characters have to join forces for a common cause: find an important scientist kidnapped by a massive stratocracy. Along their way, they will have to avoid raider attacks, investigate military headquarters, and infiltrate into the territory of a dangerous anti-technological religious sect.
In-game background story
The campaign sets in a frozen world, in which eight people – each one with its own problems and interests – join in a sort of temporary alliance, to find one particular person: Dr. Margaret Blythe.
On the trail of her whereabouts, they will travel and fight shoulder to shoulder, and they inevitably get to know the others. Depending on some strategic and personal decisions, you will guide these characters right to one of three possible endings.
Gameplay
Among the fighting, eight people unite for a common cause: rescue the only scientist able to find a solution to the natural disaster.
Tactical combat
Fight against three different factions, each one with its unique units, strategy, and advantages. Soldiers, snipers, slippery bandits, knights immune to cold… Study your enemies, plan out every move and adapt to all confrontations!
Exploration
Travel through various locations, from military enclaves to medieval dungeons. There you can search for fulgor, new equipment for your characters, and pieces of information of the world you are in and the factions you face.
Skill Trees
As you find equipment compatible with each character, you can unlock and upgrade new skills, and combine them to make the perfect builds for your strategy.
Resource Management
Use all the fulgor you can find to defreeze your HP, decrease the cooldowns, and reanimate your fallen units.
About developer
Recotechnology is a company founded by professionals for the entertainment & media market with vast experience well-established track record in the videogames & entertainment field.

The vision of the Company is to take part in the great revolution of the gaming business, from boxed product to digital & online distribution and the fusion with other ways of entertainment and their application to the professional areas (education, engineering, VR…)
Release date & platforms
The release date is set for Q1 2020 for PC, PS4, Xbox One, and Nintendo Switch.