The Gem Wizards Tactics world is strongly influenced by the presence of seven magical Gems. These Gems each have their own powers, and there are seven major world factions that are based on each gem. Recently, an eighth forbidden gem has been found and someone is using its evil power to take over the world. Can you reclaim your continent before the Gem's full power is established?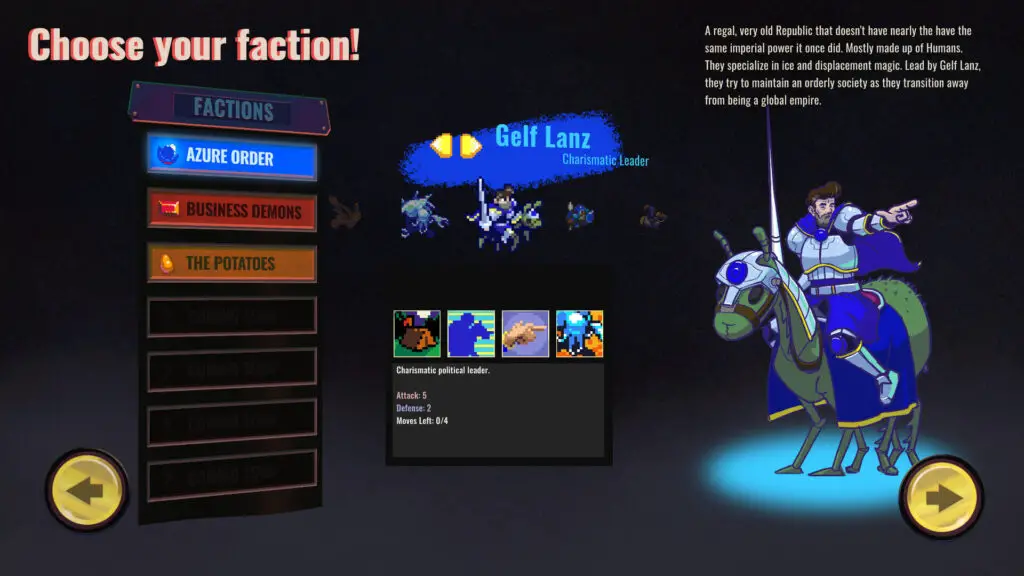 Gameplay
Think Advance Wars, but way more asymmetry and weird abilities that synergize together, and randomized maps. It's really focused on a highly replayable single-player experience. There will be at least 3 modes at launch: a short tutorial, a Custom Game mode which allows you to choose all the parameters for the battle, and a Campaign Mode.
Key features
3 wildly asymmetrical factions with 6-8 very unique units in each
Randomly generated maps, with several map generation types (like Mountains which has a lot of mountains, Rivers which has a lot of rivers, etc, each having their own sizes as well)
Campaign Mode, where you do a series of missions in sequence. Win missions and regain territory (missions also have Rescues which you can add to your overall army) – but lose once and the campaign is over!
Colorful pixel art and an original score
Lots of post-release content, including new factions, new game modes and more
About the Developer
Keith Burgun, a solo indie dev from New York. He Co-founded another studio, Dinofarm Games back in 2008 and their first game was 100 Rogues. He also designed Auro: A Monster-Bumping Adventure for Dinofarm Games. Now, he also have his own studio, Keith Burgun Games, and last year they successfully Kickstarted their first title: Dragon Bridge, a two-player card game that also takes place in the Gem Wizards Universe.
Official website: http://www.gemwizardstactics.com
Twitter page: http://www.twitter.com/keithburgungames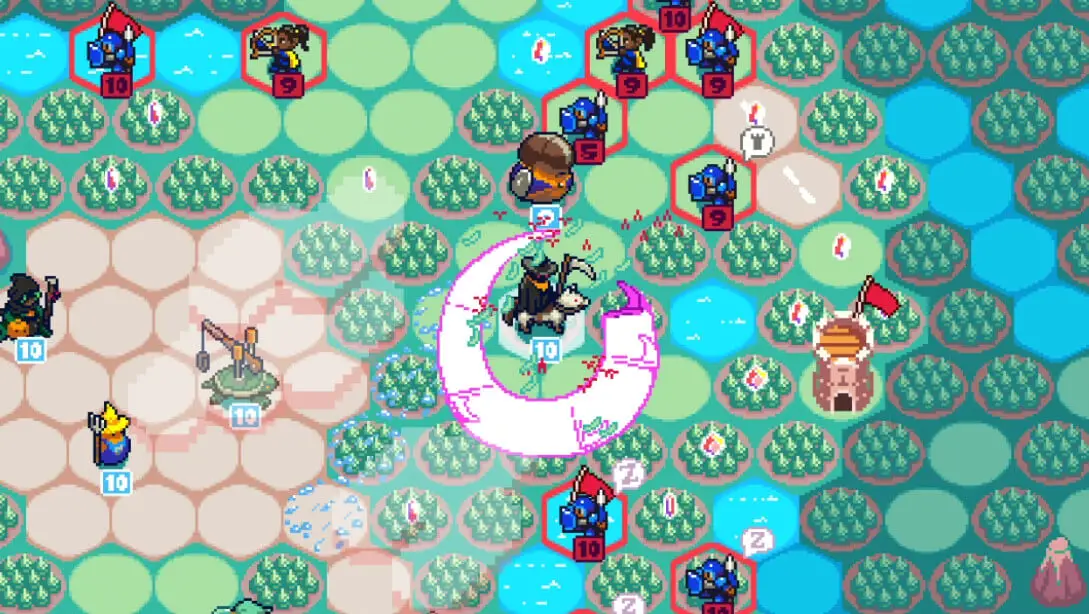 Gem Wizards Tactics Release date & platforms
Feb 16th, 2021 on Steam. And maybe later in 2021 on mobile as well.