Turn-based game enthusiasts have had a great year so far, with April's releases like Wartales leaving players thrilled. However, May 2023 is shaping up to be an even more exciting month, with a lineup of highly-anticipated RPGs and Strategy games that will push the genre to new heights.
This month, several highly anticipated turn-based RPGs are set to release, promising to deliver exciting gameplay, immersive storylines, and innovative mechanics. In this article, we'll take a closer look at some of the best, highlighting their key features and unique selling points.
Let's start by saying that a widely-known Roguelike RPG, which has garnered fame thanks to its infamy, is finally leaving early access this month. For strategists, the fourth era of wonders begins, and for RPGs and tactical combat enthusiasts, there's a gem arriving in the middle of the month. But this is just an anticipation of what to expect in May 2023, so all that's left is to start reading.
The best RPGs and Strategy Games Arriving in May 2023 on PC and Consoles
Monster Tribe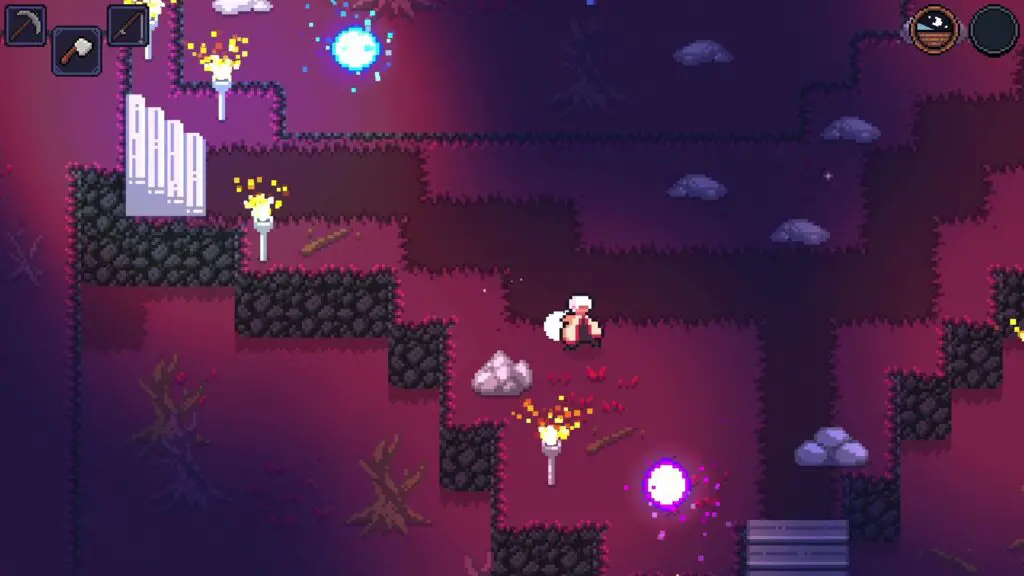 Monster Tribe is an RPG that takes place on the island of Akama, where the magical phenomenon known as the Rift destroyed the harmony between humanity and the Ateyan, leaving behind only a few survivors and numerous secrets to uncover. The game involves exploring the island, collecting and training a team of up to 72 Ateyan, and engaging in turn-based combat against other teams. The RPG-style character system allows for the development of the Ateyan, and the game features special mutation forms and puzzles to unlock the island's mysteries. The story is thought-provoking and focuses on mankind's last attempt at survival. On PC via Steam, the 1st of May.
Age of Wonders 4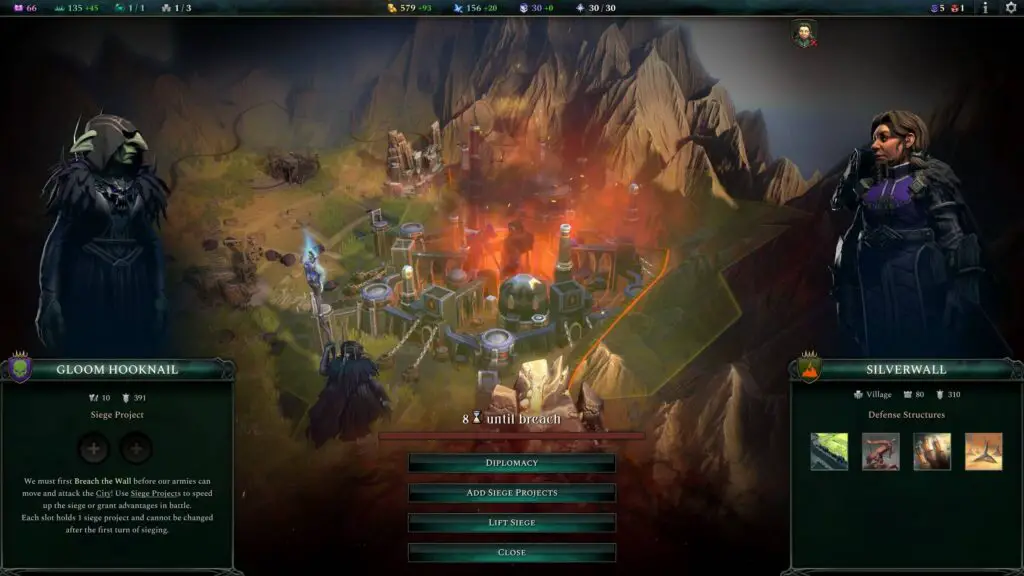 Here is one of the highlights of May. The renowned series is back with its fourth installment, and the reviews received so far are only fueling the excitement.
Age of Wonders 4 is a 4X strategy and turn-based tactical combat game where players rule a fantasy realm of their own design. The game features a new storytelling event system and customizable empires for endless replayability. Players control a faction that grows and changes as they expand their empire, seeking powerful tomes of magic to evolve their people and prepare for an epic battle.
The game also includes deep, multilayered strategy, tactical turn-based battles, and tremendous variety in empires, units, and environments. With each game, players can explore a new realm or create their own, and guide their empire to greatness while shaping the world around them through their decisions. The 2nd of May on PC via Steam.
Showgunners
In a dystopian future where corporations hold power, a brutal reality show has become the hottest entertainment property in town. The Tactical RPG Showgunners puts players in the shoes of Scarlett Martillo, a contestant seeking revenge, as she navigates dangerous urban arenas filled with lethal traps and heavily-armed psychopaths.
The game's hand-crafted stages offer a unique turn-based tactical experience, with dynamic level designs that challenge players to think tactically. As Scarlett progresses through the game, she will recruit new partners and upgrade her weapons and skills to overcome obstacles and ambushes. Players can gain fame by surviving rounds and eliminating enemies with style, earning increasingly lucrative sponsorship deals. Streamers can use the game's Twitch integration to let audiences control the direction of each level. Showgunners arrives the 2nd of May on PC via Steam.
Darkest Dungeon II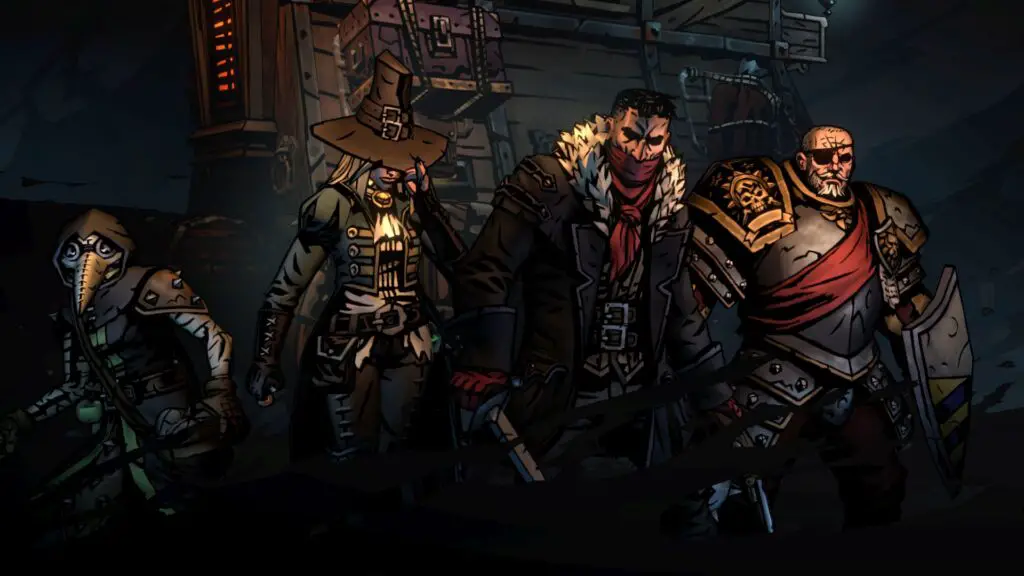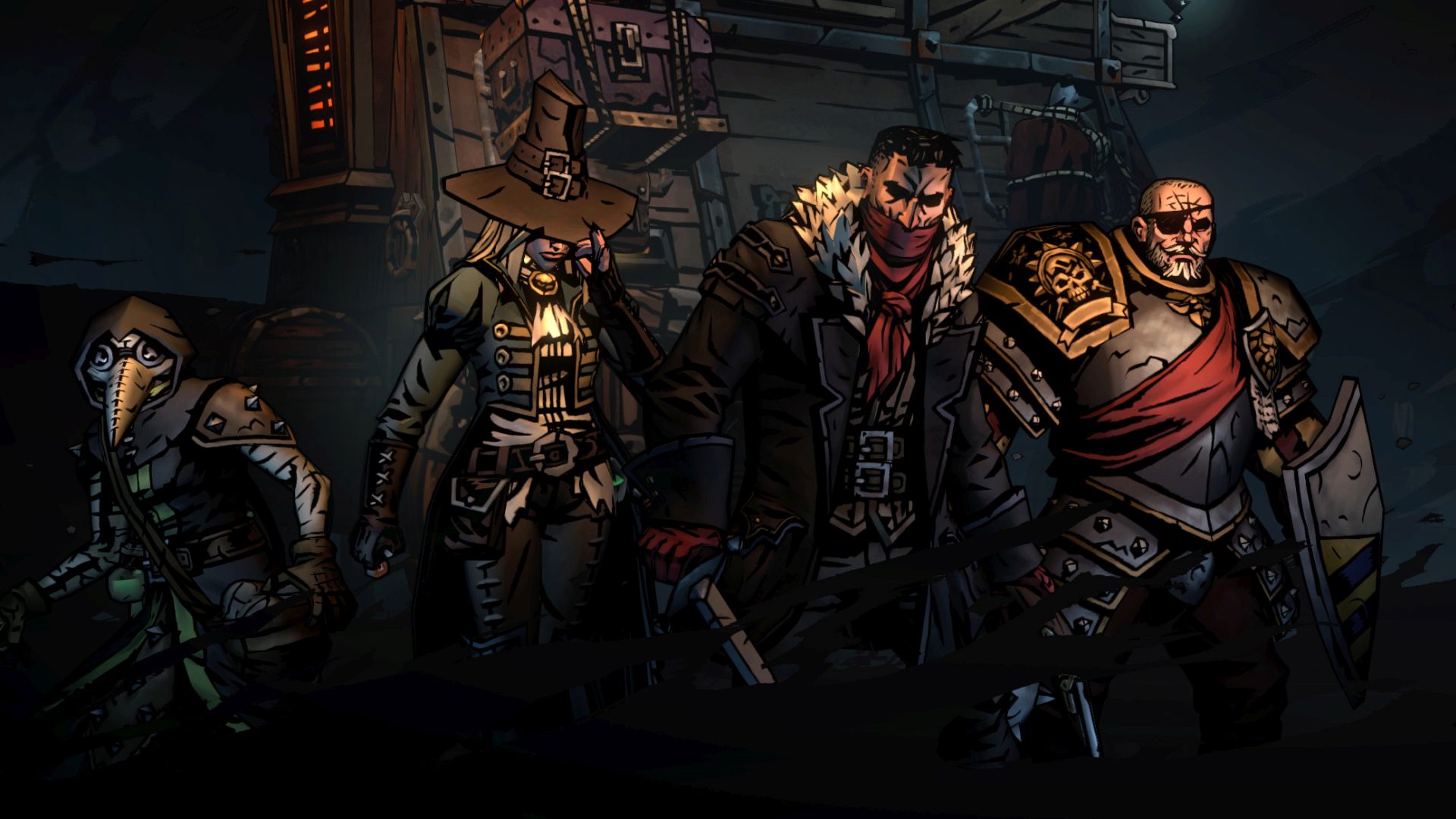 This RPG has gained notoriety for its infamy, and for good reason. That's the introduction I've reserved for Darkest Dungeon II. A challenging roguelike road trip game where players form a party, equip a stagecoach, and set off on a quest to avert the apocalypse. The game features tried and true turn-based combat and unforgettable heroes with tragic origin stories.
The Altar of Hope and Affinity System add new dimensions to the gameplay, allowing players to choose new strategies and manage team dynamics. The game also features nightmarish environs, a signature art style, an all-new narration performance, and an expansive score. Get ready for the challenge when Darkest Dungeon II arrives on May 8 on PC via Steam and EPIC Games Store.
Fuga: Melodies of Steel 2
Fuga: Melodies of Steel 2 is a turn-based RPG with updated battle and event systems. A year after the war, the children are called to investigate a recovered Taranis, but it goes haywire and traps their friends. The revamped battle system features new additions and allows for cutting-edge tactical gameplay.
The new airship support system provides more options on the battlefield. Players' choices affect the Judgment Gauges and the story's events. Fuga: Melodies of Steel 2 is an RPG of hard choices and tough decisions, with despair, rage, and loss themes. On PC via Steam, Nintendo Switch, Playstation and Xbox.
Deliverance & Reign
Experience the epic battle between Good and Evil in Deliverance & Reign, a roguelike deckbuilding game that caters to both hardcore and novice players!
Deliverance & Reign is a gothic-themed, roguelike deckbuilding game that allows players to choose between two game modes: Deliverance and Reign. In Deliverance, players must battle their way through Alaric's castle, facing dangerous enemies and bosses across four floors. In Reign, players control Alaric and must defend his castle against invading heroes, using minions and spells to defeat them. The game features a variety of classes, weapons, artifacts, blessings, and factions to choose from, as well as multiple difficulty modifiers to test even the most hardcore players. It arrives on PC via Steam on the 18th of May.
Inkbound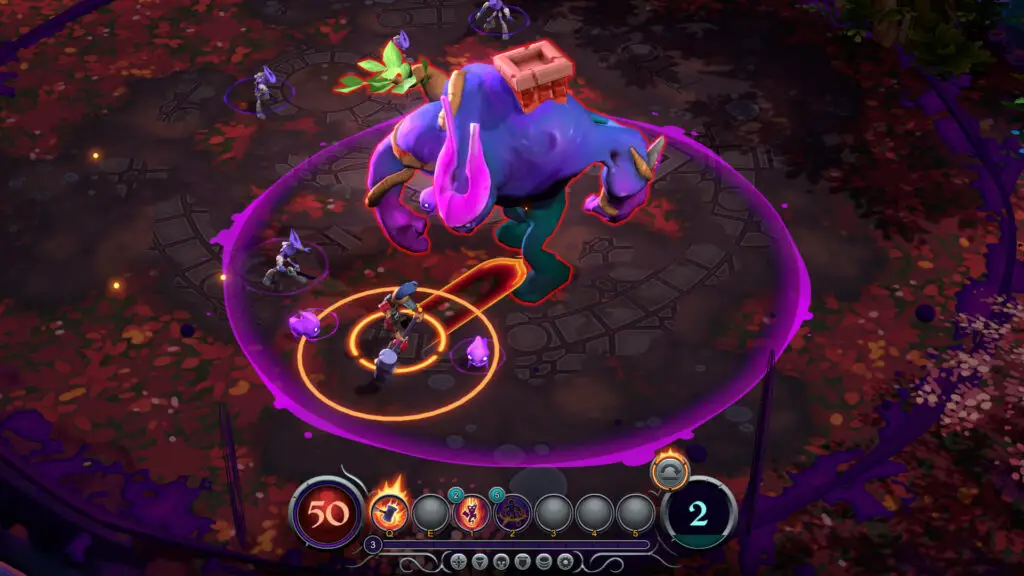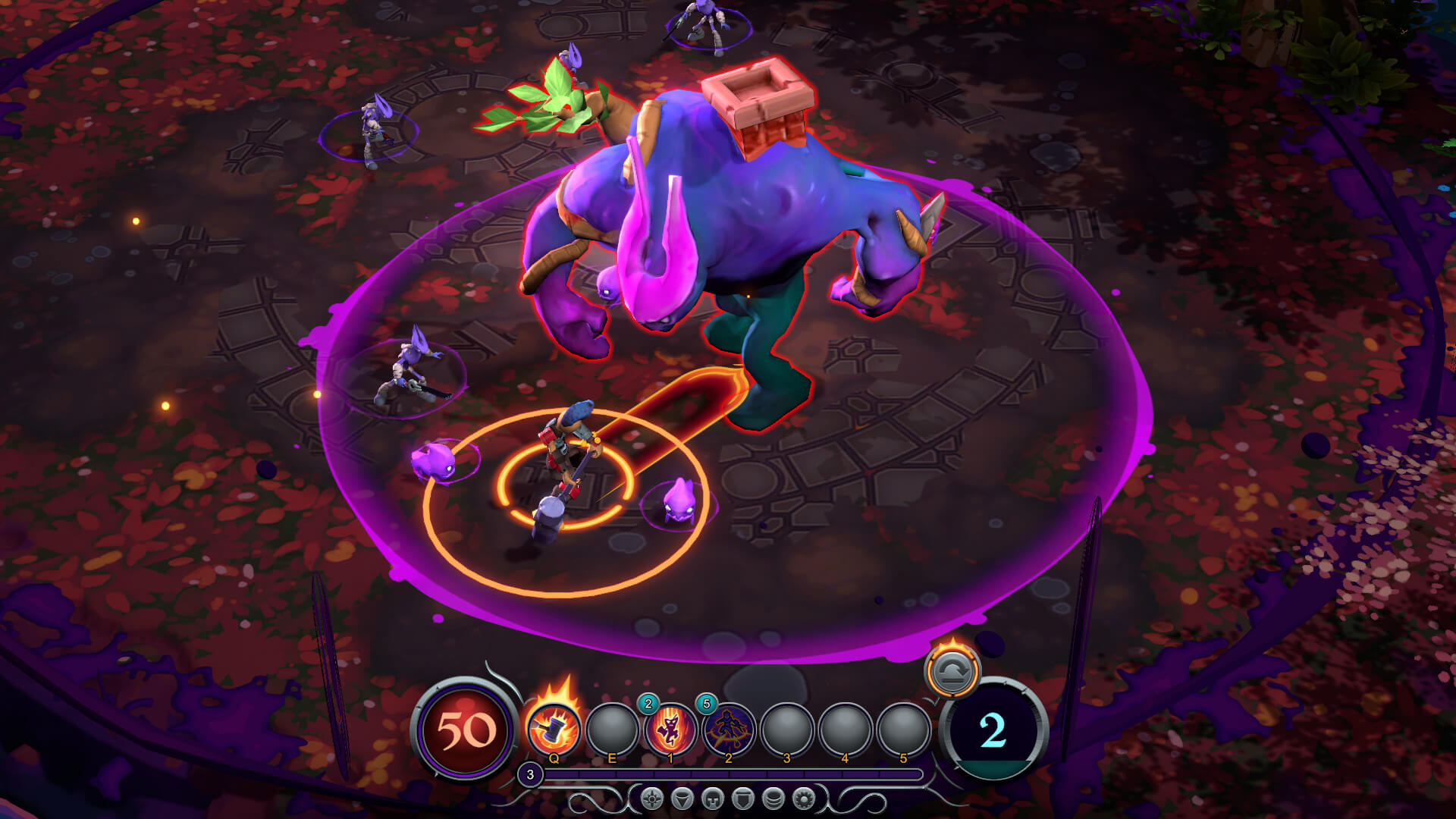 The fact that the creators of the critically acclaimed game, Monster Train, are also behind the development of Inkbound, is undoubtedly increasing the hype and anticipation for this tactical and cooperative RPG set to release on PC via Steam on May 22nd. Inkbound is an online turn-based roguelike RPG that blends the best aspects of action games with the turn-based combat system of Shiny Shoe's award-winning game, Monster Train.
The game requires an internet connection to play and is set in the magical Atheneum, where every book is a portal to a unique world with its own challenges. Inkbound offers players, diverse character classes, the ability to craft powerful builds, and 4-player co-op gameplay. As the game universe continues to expand over time with new books, characters, and challenges, players can utilize their draftable abilities, upgrades, and items to strategize and overcome these obstacles.
Miasma Chronicles
This is the title that I personally anticipate the most this month. It's called Miasma Chronicles, and it's an incredibly interesting RPG in terms of its setting and combat system. From the creators of Mutant Year Zero: Road to Eden, comes a thrilling post-apocalyptic adventure game set in a world torn apart by the Miasma. Meet Elvis, a young man with a mysterious glove that allows him to control the savage force. Join him and his robotic brother on a quest across the wasteland to uncover the truth behind the Miasma and potentially change the course of human history forever.
Enjoy a combination of real-time exploration gameplay, tactical turn-based combat with RPG elements, upgradeable weapons and abilities, and an engaging fantasy story that will keep you hooked. Explore rich and beautiful environments while meeting outlandish characters along the way. Get ready for a beautifully crafted adventure you won't forget. Miasma Chronicles is set to arrive on PC via Steam and EPIC Games Store, Playstation 5 and Xbox Series X/S on the 23rd of May.
Fairy Fencer F: Refrain Chord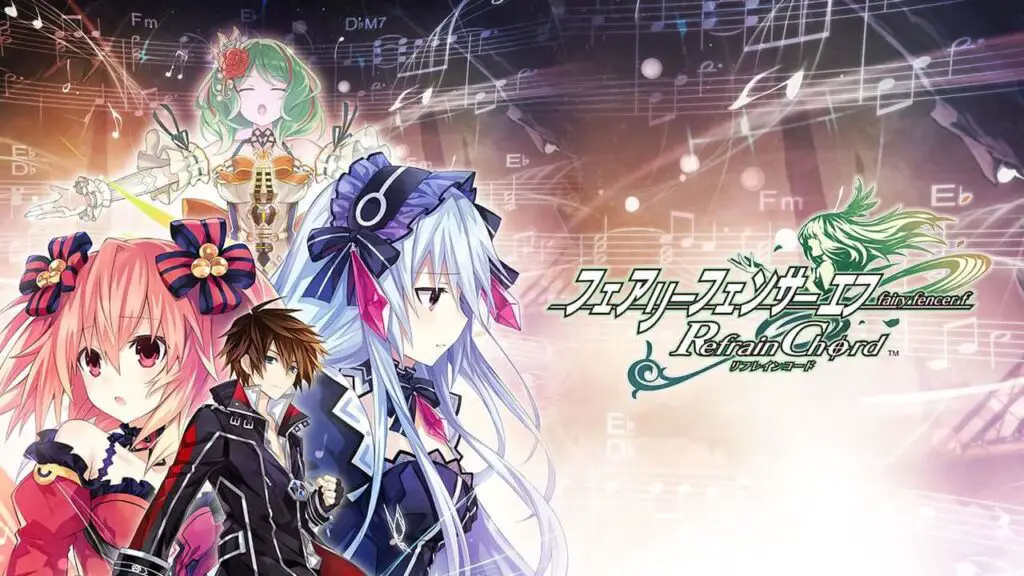 Fairy Fencer F: Refrain Chord is a Tactical RPG set in a world where civilization once flourished with knowledge from the Goddess. A young man named Fang becomes a Fencer, wielding a special weapon imbued with a Fairy known as a Fury. He sets out on a journey with his companions to find the Furies and resurrect the Goddess. However, their path is crossed by two mysterious women, one who can save people with her song, and another who can brainwash them.
With new battle mechanics at their disposal, including the power of the Muses' song, and the ability to use terrain and objects to their advantage, Fang's destiny begins to unfold. The game features a new tactical RPG battle system, hidden Fairies, locations and treasure, and an all-new story with multiple routes. On PC via Steam, Nintendo Switch, PlayStation 4, and PlayStation 5.
Diluvian Winds
Diluvian Winds is a management game set in a hamlet at the foot of a lighthouse. Players act as the lighthouse keeper and manage the travelers who seek refuge from unpredictable weather. Grow the hamlet on land, under the sea, or among the clouds by fulfilling the requests of the unique anthropomorphic travelers.
Each day brings new challenges such as weather changes and natural disasters like tsunamis and submarine eruptions. The keeper must tend to the fire, for if it fades, he will be cut off from the world. The chosen recipe for the warm meal shared with the travelers at dusk will grant bonuses to everyone the next day. Diluvian Winds arrives the 25th of May on PC via Steam and Nintendo Switch.
Shattered Heaven
Shattered Heaven is a single-player deck builder card game with RPG elements, dungeon crawling, and an ambitious branching narrative structure set in a dark fantasy world. The game features unique 2D cartoon-style graphics with a dark fantasy and Lovecraftian flavor, an epic soundtrack with opera singers, and innovative mechanics. The player can customize their starting deck and draft new ones during each run, explore procedurally generated dungeons, and fight epic monsters.
The story is influenced by the player's decisions and features four factions fighting for survival in a forsaken world where only a few survived the fall of God, and the curse can only be broken by offering a Vestal and a team of warriors as a sacrifice for a ritual known as the War of Ascension. On PC via Steam the 31st of May
Solasta: Palace of Ice DLC
The Palace of Ice is a DLC campaign for the Critics-Acclaimed RPG Crown of the Magister, featuring a high-level 10 to 16 campaign that takes players' party into the frozen lands of the Snow Alliance. The Soraks' master plan must be unveiled and defeated once and for all, as other ancestral creatures have joined the battle. This adventure offers new ancestries, continuation of the Crown of the Magister campaign, returning faces, high-level encounters, and co-op with up to 4 players.
The DLC also includes new Dungeon Maker content, such as four new environments and new monsters. In addition, a free content update for all is available, including new faces to choose from for the playable races and level 12 – 16 being available in the Dungeon Maker. Solasta: Palace of Ice must arrive in May, but no precise release date has been set yet.
WrestleQuest
Another RPG with no precise release date set is WrestleQuest. In WrestleQuest, pro wrestling and RPG fantasy merge into a one-pixel art adventure. As aspiring wrestlers, players train and fight their way to the top, drawing inspiration from wrestling icons like "Macho Man" Randy Savage and André the Giant. The game features classic RPG combat with wrestling moves, and players can customize their characters' moves, style, and even entrance. The game includes a variety of wild realms, monsters, and allies beyond the ring, on PC via Steam, Nintendo Switch, PlayStation 4, PlayStation 5, Xbox One, and Xbox Series X/S.