Steam Next Fest 2022 featured hundreds of upcoming titles, giving players a glimpse of great things to come. The turn-based offerings were particularly good this time around, and it was hard to whittle down this list to just ten titles. Some are just around the corner, and others have an unspecified release date further down the line, but barring any unforeseen challenges (never a guarantee in today's world) most of these games will be available by the end of 2022.
In addition to excellent gameplay, the games on this list all have fantastic visuals. From the simple elegance of Ozymandias to the eye-popping artwork of Oaken and the amazing pixel animations of The Iron Oath, Steam Next Fest had some stunning graphics on display this time around. If you've been following our Keep An Eye On It series many of these games may already be on your wishlist, but if not it isn't too late! Here are the top 10 turn-based RPGs and Strategy games from Steam Next Fest February 2022 that you won't want to miss.
Steam Next Fest 2022 best Turn-Based RPGs & Strategy Games
The Iron Oath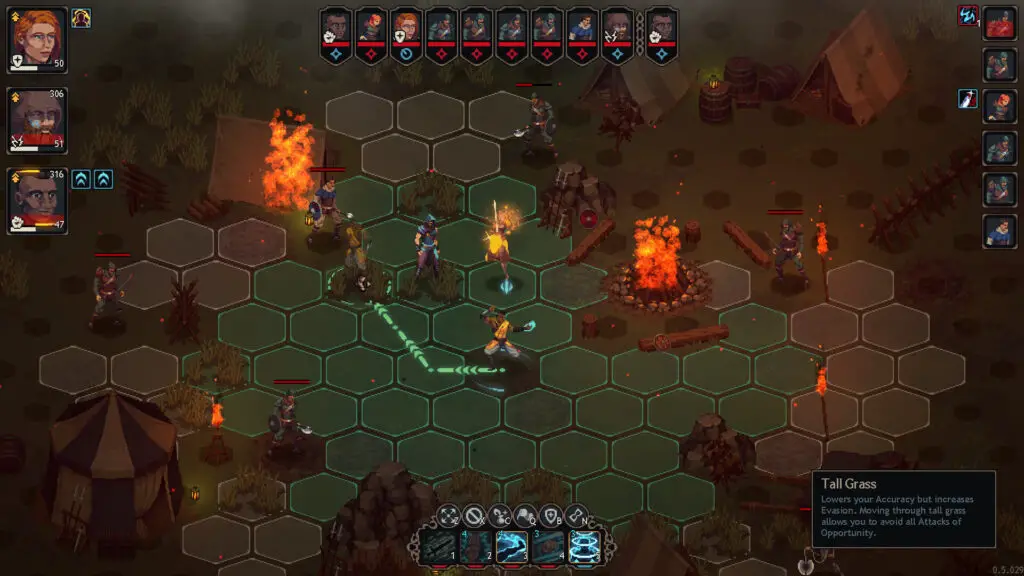 Longtime fans of the site know that here at Turn-Based Lovers we're beyond hyped for Curious Panda's pixelated mercenary sim. The Iron Oath is brimming with dangerous dungeons, bloody battles, and a constantly-changing world that players experience in years and even decades. The demo is still available, so if you haven't given the game a whirl we strongly recommend you try it.
The Iron Oath has some of the best pixel art around, and the combat animations are a thing of beauty. From Pyrolancers' flaming spears to the chi-empowered flying kicks of the Pugilist class, every playable hero in this game looks awesome – even when they're being torn to shreds by an undead abomination. The Iron Oath is one of our most-anticipated games of 2022, and this spring the wait is finally over.
Wishlist The Iron Oath on Steam
Crimson Tactics: The Rise of the White Banner
Medieval politics and dragons are the fantasy equivalent of white wine and seafood – it's a classic pairing that's hard to beat. With Crimson Tactics: The Rise of the White Banner, Black March Studios is serving a delicious meal of a TRPG. The game has a deep, mature storyline of betrayal and war, tasking players with saving the kingdom of Wendalle from ruin.
Not only does Crimson Tactics have a positively massive customization system with more than twenty-five classes and two hundred abilities, but it also allows characters to mount and dismount steeds from horses to dragons. You can check out my gameplay video here and see even more reasons why you'll want to play this game when it launches later this year.
Wishlist Crimson Tactics on Steam
Symphony of War: The Nephilim Saga
The folks at Dancing Dragon Games have a clear appreciation for the classics, and their brilliant mashup of Fire Emblem and Ogre Battle could become a classic itself. As a young officer fighting to restore peace to the world of Tahnra, you'll be able to customize your army to create the perfect squads for any combat situation. Each character leads a small unit of soldiers, and the composition is entirely up to you. Need to protect your archers in melee? Assign a few heavy infantry to their squad to guard them. Does the cavalry keep overextending and getting into trouble? Task a healer to follow them around.
The system works brilliantly and is made all the better by the excellent combat sprites. I played the demo version, and you can see my gameplay here. We also have a preview article for more coverage of the game. Be sure to check this game out, especially if you're a fan of old-school Fire Emblem.
Wishlist Symphony of War: The Nephilim Saga on Steam
Lost in Fantaland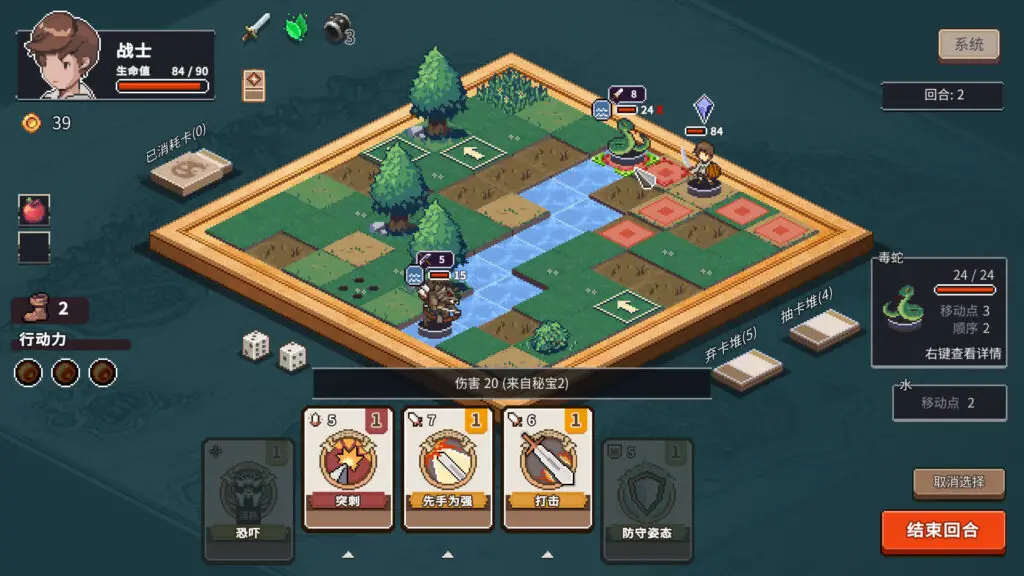 While we're on the subject of "fusion" games that take the best parts of multiple titles and blend them together, Supernature Studio has a lovely offering in the works called Lost In Fantaland. This pixelated roguelike merges Final Fantasy Tactics with Slay The Spire, bringing deckbuilding mechanics to grid-based battles. While you have only a single hero rather than a team, the ability to choose a class and earn upgrades that carry over into later runs provides plenty of options for builds and strategies.
Don't let the small 8×8 battlefields fool you – there are important decisions to be made at almost every point in the game, and success is far from guaranteed. If you'd like to see how Lost In Fantaland plays, you can see my initial run on our TBL YouTube channel. As of this writing the demo is still available as well, so you can even try the game for yourself!
Wishlist Lost In Fantaland on Steam
Ozymandias
If you're looking for a game that plays fast and has simple rules but deep strategy, you might find a winner in Ozymandias. Players take the throne of a Bronze Age empire and seek to expand their influence and build Wonders so their names will be remembered forever. Gameplay consists entirely of claiming territory, managing your economy, and occasionally raising and moving armies and navies. The details of how you do all those things determine whether you'll be on the covers of history books or in the footnotes.
This isn't a game for everyone, but those who like it will find themselves coming back to it over and over again for a quick session. Ozymandias' semi-randomized victory conditions and largely abstract playstyle also make it a fun multiplayer option. We previewed the single map available in the Steam Next Fest demo, and the full version promises several others for new challenges.
Spirited Thief
For all you sneaky, stealthy gamers, Spirited Thief from Koi Snowman Games is a must for 2022. As the unlikely duo of Elaj the thief and Trin the spirit, you'll have to quietly navigate the mansions of the rich and powerful to make off with as much of their wealth as you can without getting caught. The tactical stealth gameplay is fair but challenging, and the delightful characters are brought to life through high-quality pixel art.
Spritied Thief's unique gameplay lets you start each map by scouting the area with Trin, who has nearly-unrestricted movement but cannot carry items. Once you know where all the guards, traps, keys, and loot are, Elaj can move in to pilfer and plunder. We had a great time with the game here at TBL, and you can see from both our preview article and gameplay video that this title is one you won't want to miss.
Wishlist Spirited Thief on Steam
Oaken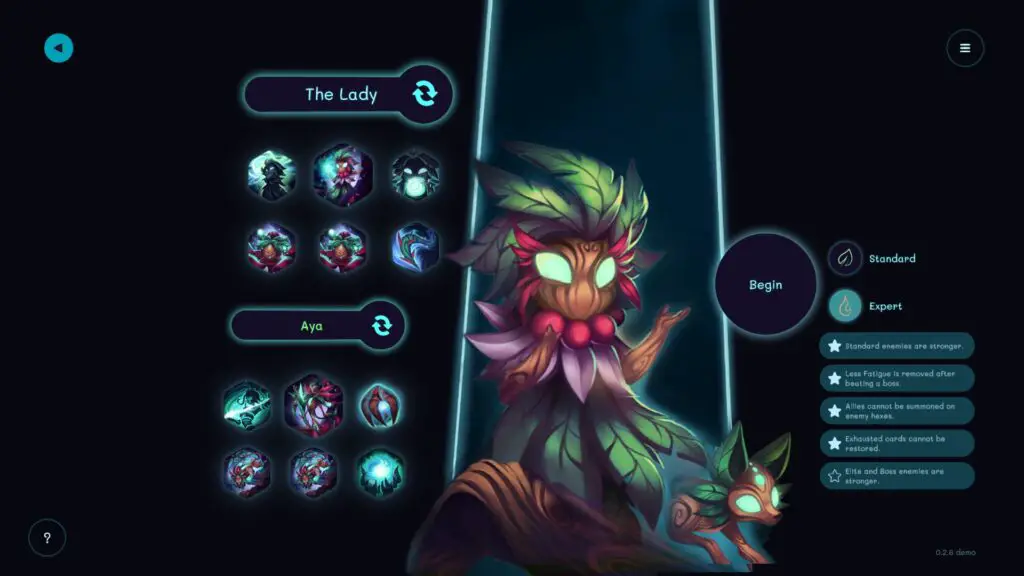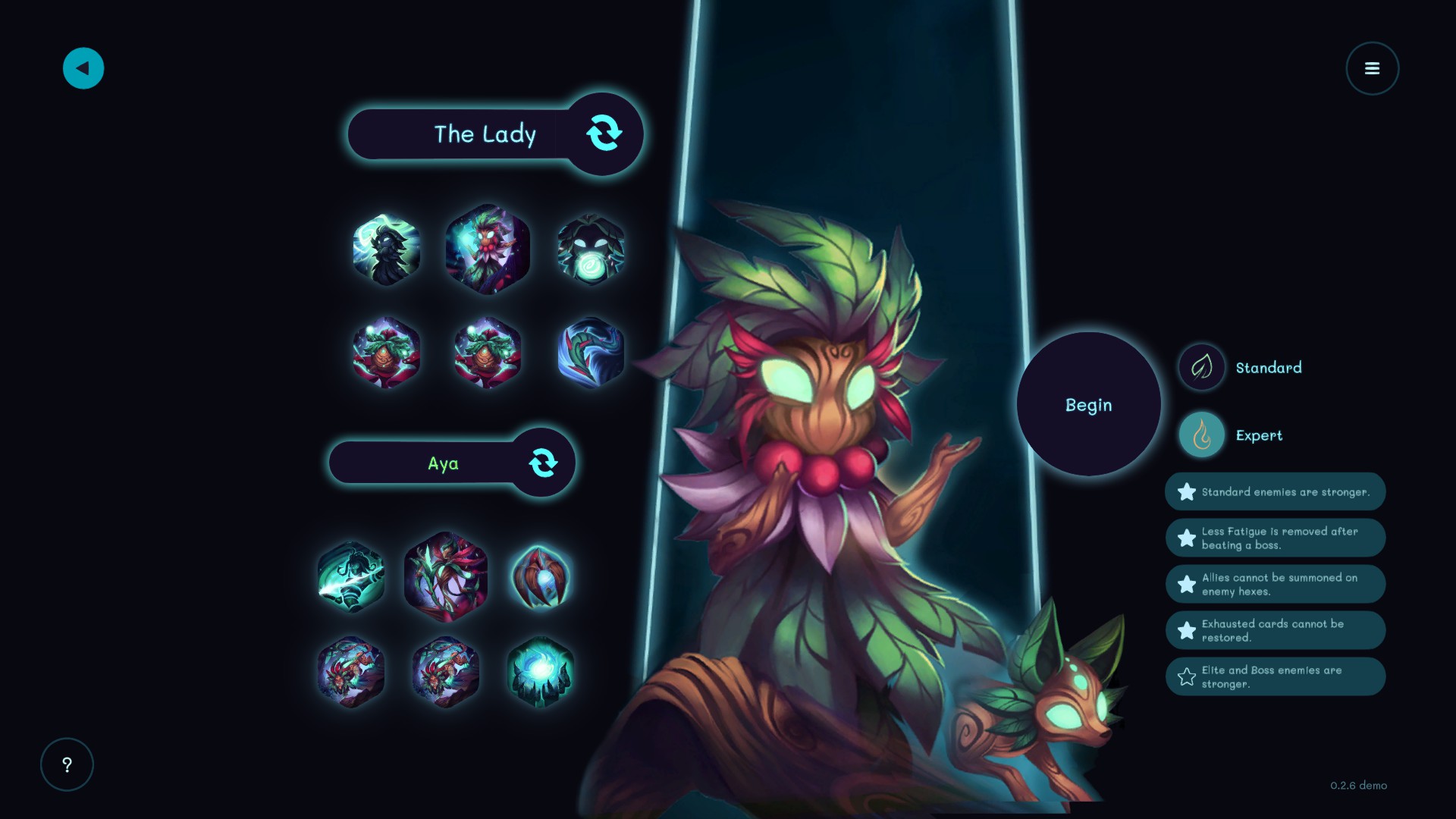 There were a lot of great tactical deck-builders on display as part of Steam Next Fest 2022, and for visuals, Oaken gets a ten out of ten. Laki Studios' debut title also has the gameplay to show it's not just a pretty face. As a colorful nature spirit, you'll choose your allies and fight to save the Great Oak on tiny battlefields that nevertheless present a wealth of options and decision points.
Oaken also has a resource-management system between battles; taking detours to find more resources and upgrade your abilities has a chance to incur Fatigue, temporarily reducing your character's maximum hit points. Overextending yourself in or out of combat is a calculated risk. Our preview article has more information on this gorgeous game.
Ignited Steel: Mech Tactics
Mech-heads rejoice! Yokaicade's Ignited Steel is only a week or so away, and the demo version gave us plenty to be excited about. With a '90s anime look, explosions aplenty, and a killer soundtrack, this mecha roguelike is the full package. You'll need to manage your small squad of outdated mechs as you travel from planet to planet battling the forces of a malevolent AI bent on galactic domination.
If you liked Battletech, Ignited Steel is right up your alley. Each pilot has unique traits, and the limitless customization that mecha games are known for is on full display here. See for yourself in our gameplay video, or strap yourself in and engage your jump-jets when the game launches on 9 March.
Wishlist Ignited Steel on Steam
Spiritlink Tactics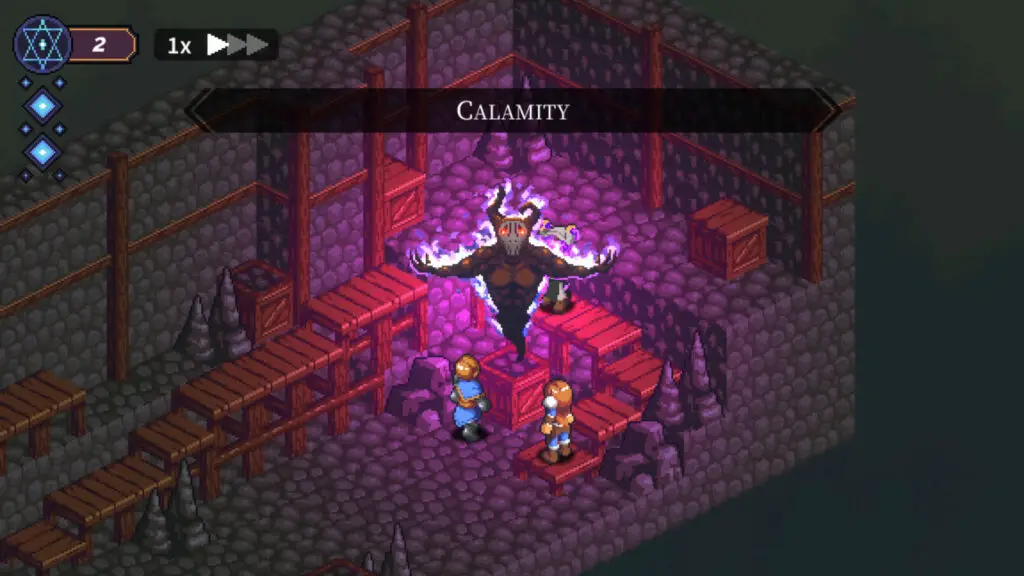 Quick, what's better than an RPG with an expansive class system? How about an RPG with an expansive multiclass system? In Spiritlink Tactics you'll get all the grid-based goodness you would expect from a TRPG, but each character can have two classes simultaneously. The potential for killer combos and beastly builds is almost limitless.
Spiritlink Tactics also has some fantastic pixel art, which seems to be a theme among games previewed in Next Fest this year. Not that we're complaining – these are some great-looking games with great-looking sprites. We took an in-depth peek in our gameplay video – check it out!
Wishlist Spiritlink Tactics on Steam
Hellslave
If the other entries on this list strike you as just a little too chipper, Hellslave has enough doom and gloom for ten games – in the best way possible, of course. As the forces of Hell overwhelm the mortal world, the protagonist decides to fight demons with their own infernal powers. Binding themselves to a monstrous devil, they battle the Great Enemy to save the world at the cost of their own soul.
Hellslave does a great job of portraying a dismal world overrun by evil. As you explore frightened villages, demonic temples, and haunted crypts, you'll have to contend with terrifying enemies.
Let us know in the comments, which were the turn-based RPGs & Strategy games that impressed you the most during the February Steam Next Fest 2022. While here are some other cool games from the festival.