Merry Christmas to every single turn based lover. I hope you had and will have peaceful days with your family and the people you do care about. As for me, I have some free days from my day job, and I'm going to spend them with my family, but I didn't want to miss the appointment with the weekly recap, so here I am.
Let's see everything that happened between the 19th and the 25th of December 2022 in the world of RPGs and strategy games with turn-based mechanics.
A new mecha tactical RPG, One Piece Odyssey Demo, and a FTL-Like with turn-based mechanics
Let's start with news regarding what was considered the new title in the Front Mission series. Back in April 2022, Square announced a new project called Front Mission: Borderscape. It looks like that the project changed direction completely because even if the dev remains the same (BlackJack Studio), the publisher is now ZlongGames, and the game title has changed to Mecharashi. The game will be a PC and mobile title featuring turn-based combat and giant mecha. The question is, will there ever be a new Front Mission title? Follow the link for info and a trailer about Mecharashi.
Let's change the settings, and talk about One Piece Odyssey, the new turn-based RPG title about The Straw Hat. Many previews praised the game, so the hype is very high, and the waiting will end on January 13, 2023 when the game will be released on PC via Steam, PS4|5 and Xbox series X|S. The news is that a demo will be available for Xbox and Playstation players on the 10th of January, and all the progressions can be ported to the full game.
Now an announcement of what looks like a Faster Than Light with Turn-Based mechanics. The game is called Breachway and is a tactical deckbuilding space game where players must explore space nods and face events and pirates and must improve their ships with new weapons and crew. Developed by Edgeflow and published by Hooded Horse, the game is expected to be released on Pc via Steam sometime in 2023. Here you can find more info and trailer.
WWII Strategy game arrives in January, a Switch Tactical Game soon on PC, and a lovely JRPG due out in Q1 2023
If realistic strategy war games are your bread, you must keep an eye on Second Front by Hexdraw and publisher MicroProse. Presented in a colorful graphic style, the game offers a realistic and deep tactical experience set during WWII. The release date is set for the 31st of January 2023 on PC via Steam. Learn more about it.
Usually, we witnessing at PC games ported to Switch. This time we have the opposite with the announcement by Momo-Pi Game Studio about the release plans for their tactical game Captain Velvet Meteor: The Jump+ Dimensions. Originally released on Switch in July 2022 the game is heading to Pc via Steam and will arrive sometime in 2023.
If you have, as I do, a weakness for pixel art and JRPGs you must take a look at Meg's Monster. An RPG adventure with an emotional story and some funny mechanics regarding the combat system. The game is developed by indie dev Odencat and is due out on PC and Switch during Q1 2023. If you want, you can take a look at my first look video or give a demo a try.
Persona 3 Portable & Persona 4 Golden, Lost Eidolons News Game Plus Mode, Sea of Stars release date, and Front Mission Remake Updates
Let's jump to a super AAA JRPG combo ready to land on all platforms available on earth. With the new trailer, Atlus, open up the pre-orders of Persona 3 Portable and Persona 4 Golden. Players can now pre-order them on Xbox Series X|S, Xbox One, and PC. For those who want both games, it is also possible to book a bundle that contains the two beloved chapters of the Persona series, expected to be released on January 19th, 2023.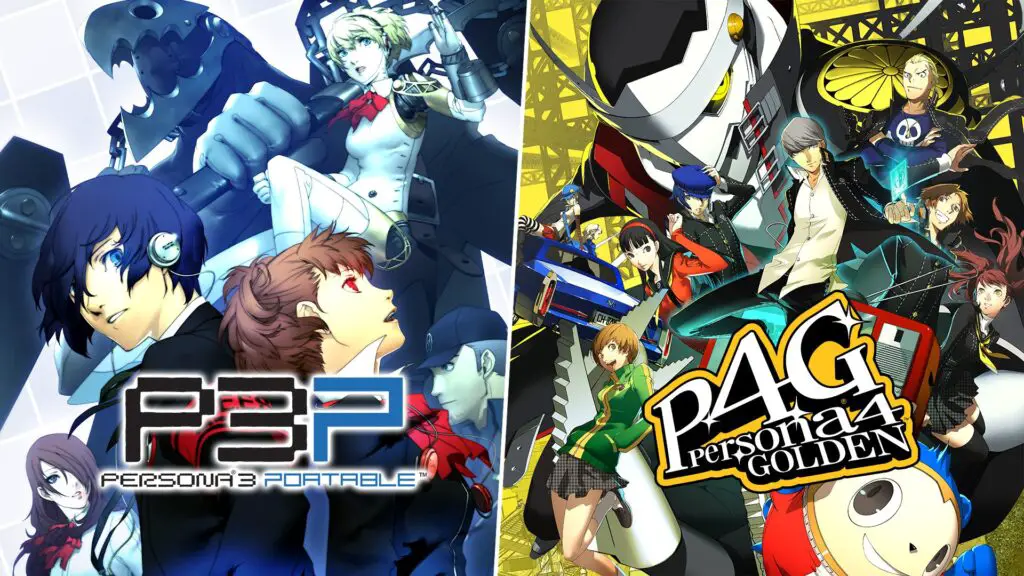 Both titles feature remastered graphics and offer a more comfortable gameplay experience thanks to several specific improvements, such as the introduction of different difficulty levels, localization in different languages, and a new convenient "Suspend Save" feature that allows you to resume the game from the point where you end a session.
Both titles will be available digitally on January 19, 2023, for Xbox Series X|S, Xbox One, Windows PC, Steam, PlayStation®4, and Nintendo Switch™, and on Xbox Game Pass and PC Game Pass.
One of the best isometric RPGs of 2022 received a massive update introducing the New Game Plus Mode, improvements to cutscenes and dialogue, bug fixes and quality of life changes. The New Game Plus mode is unlocked after reaching the twenty-seven chapter, and players can keep their mastery levels. Devs stated that they will keep working on the game to add new optional battles and improve the ending stages. Patch notes and info
The pixelated JRPG Sea of Stars, from indie dev Sabotage Studio will arrive in the summer of 2023 on PC, Switch, PS4 and PS5. The announcement arrived directly with a video from the composer Yasunori Mitsuda, where he talked about the working process with some sneak peek at the gameplay. Video and info, here.
Let's close the news recap of the last week with another update. This time the subject is the Switch remake of the glorious Square RPG Front Mission. New patch aiming to fix bugs, add new options and make gameplay improvements. The strategy game from Square Enix is now at its 1.0.3 version. Patch note here.
Top Turn-Based RPG and Strategy Games Releases of the Week
Floppy Knights on Switch
With a little bit of surprise, the tactical card-based Floppy Knights by Rose City Games lands on Switch. Originally released on PC in May 2022 the colorful tactics game where players fight by summoning creatures stored inside floppy disks is now available on Nintendo Switch via the online store.
Kaiju Wars on Switch
Finally, Switch players can put their hands on the tactical strategy game Kaiju Wars. Originally released on Pc in April 2022, the game tasks players to manage and fight back a Kaiju menace. Something strictly related to Into the Breach game mechanics but with the plus of producing units. Kaiju Wars is now available digitally on Nintendo store.
Psx & PSP Valkyrie Profile merged into a PS4|PS5 conversion
Released back in 2006, Valkyrie Profile Lenneth was a conversion of 1999 PSX Valkyrie Profile. A few days ago, publisher Square Enix, released this new PS4 and PS5 conversion that adds rewind, quick save, visual presets, and more. Below is an overview of the game and some screens.
PC indie JRPG Weirlands now in Early Access
If you are looking for a nice JRPG adventure, you can give Weirdlands by indie dev Martin Mejak a try. Thanks to its delicious pixel art style and combat system, it can offer quite an enjoyable experience. The game is now available in early access on PC via Steam. You can find an overview of the game, some screens, and my gameplay video here.