Ciao a tutti. Finally, I managed to find some time to set up the new Keep An Eye On It. Unfortunately in this period I am very busy with work and some house construction and the situation will change only in September. In any case, in this episode, a lot of interesting turn-based projects for your wishlist. Let's start
Broken Ranks
One of our YT subscribers reported Broken Ranks to me. An online JRPG, with a nice style and an innovative battle system. A month ago I was able to play an open beta and it really impressed me. A mature story where an army of the undead invades the kingdom and we embark on an adventure of discovery, desperate escape, and brutal combat. Don't know much about its release date. Here is the official website
Alder Forge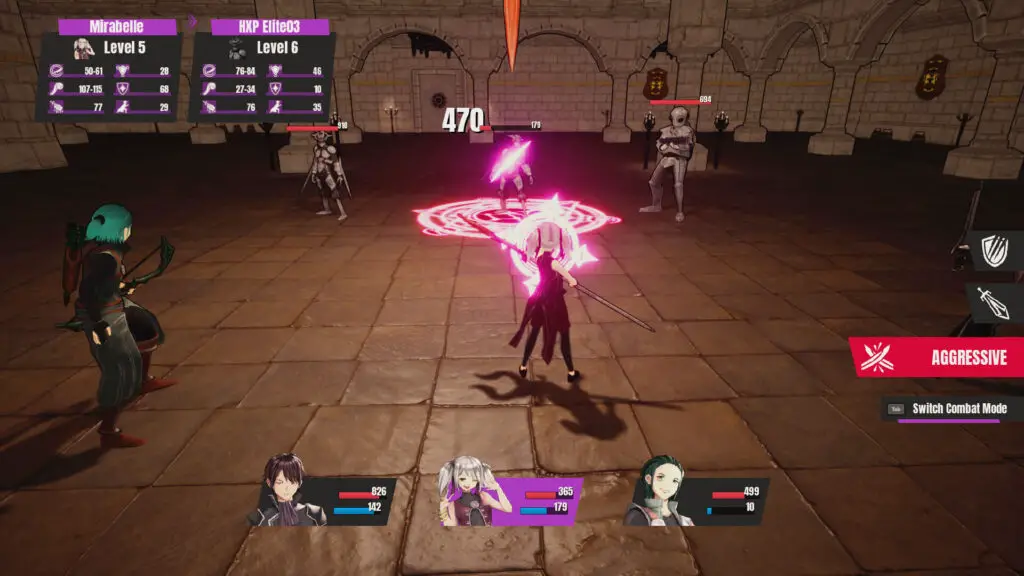 I look at it and think of Dragon Quest for its graphic style. Alder Forge by Zine FALOUTI is a jRPG that takes us to the Ertheryan Continent to face dark intrigues as the Five Members of the Fourth Squadron. Turn-based combat linked to the growth of characters and the learning of new skills that can take place not only from level up but also from completing secret missions or finding the Soul Stones. Alder Forge is expected on PC during Q4 2021.
Subterrain : Mines of Titan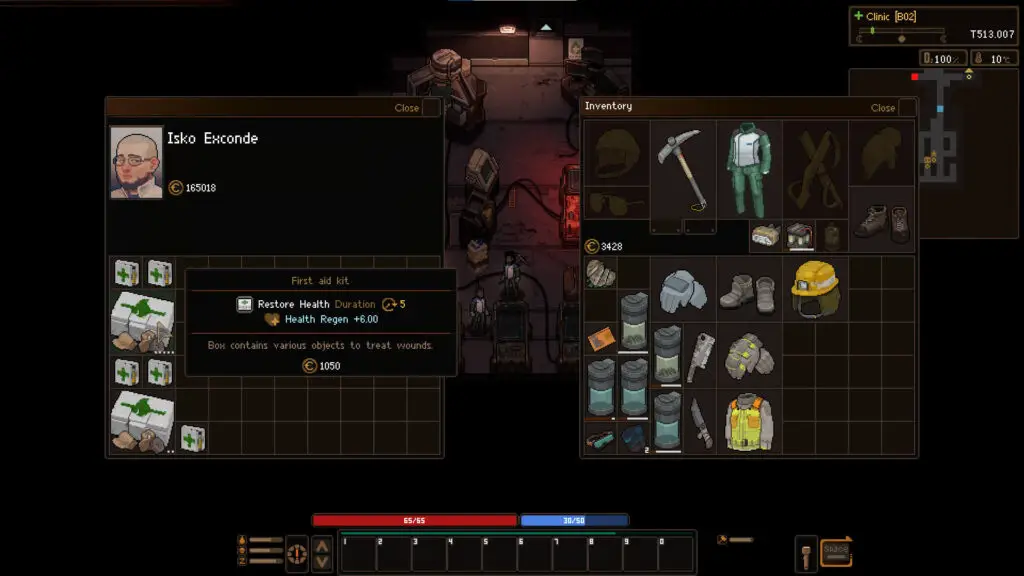 One of my favorites in this episode. Subterrain: Mines of Titan by Pixellore Inc. A survival game where we will have to take care of a colony of miners on the planet Titan. Dig, collect materials, check the oxygen level, craft items, decide which tasks to assign to the other inhabitants of the colony, and face the horrors in turn-based combat. Subterrain: Mines of Titan is a PC game with no release date.
Legend of You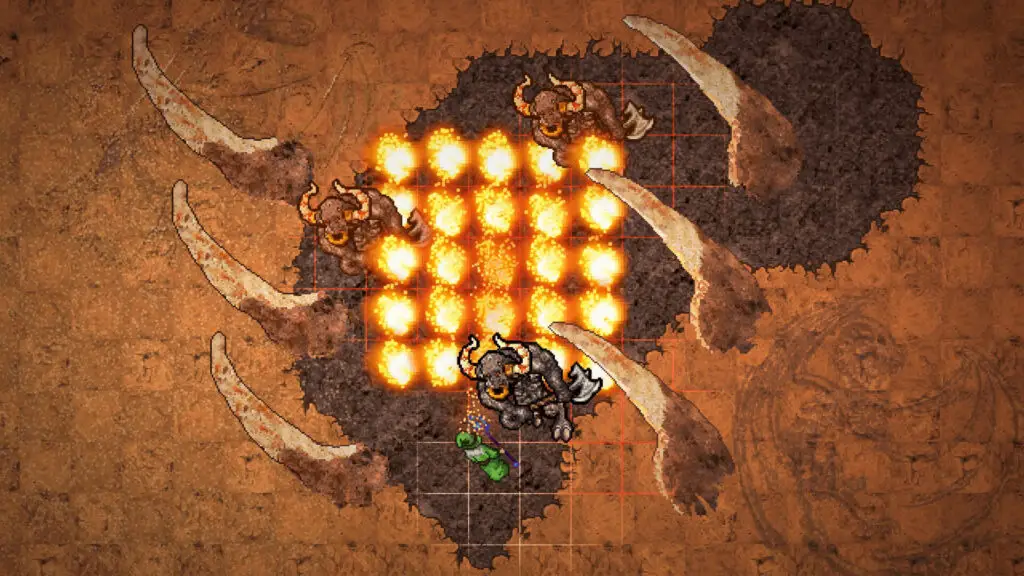 Demons, dragons, kings, and all sorts of creatures live together in a world brimming with conflict in Legend Of You by Gamecraft Studios. An open-world Turn-Based RPG with a Roguelike battle system. Each decision will change the world around us and during the fighting, we will have to pay attention not only to the physical conditions but also to the mental ones. Legend of You is a Pc Game without a release date.
Dunnigan's Trail
Dunnigan's Trail by Banana Hammer Games puts us in the shoes of a merchant in search of fame and wealth. To achieve this, his wagon must always arrive at its destination facing sudden events, brigands, and other kinds of dangers. Delightful pixel graphics and turn-based tactical combat on square grid maps. Dunnigan's Trail is expected in January 2022 on Steam.
Dungeonman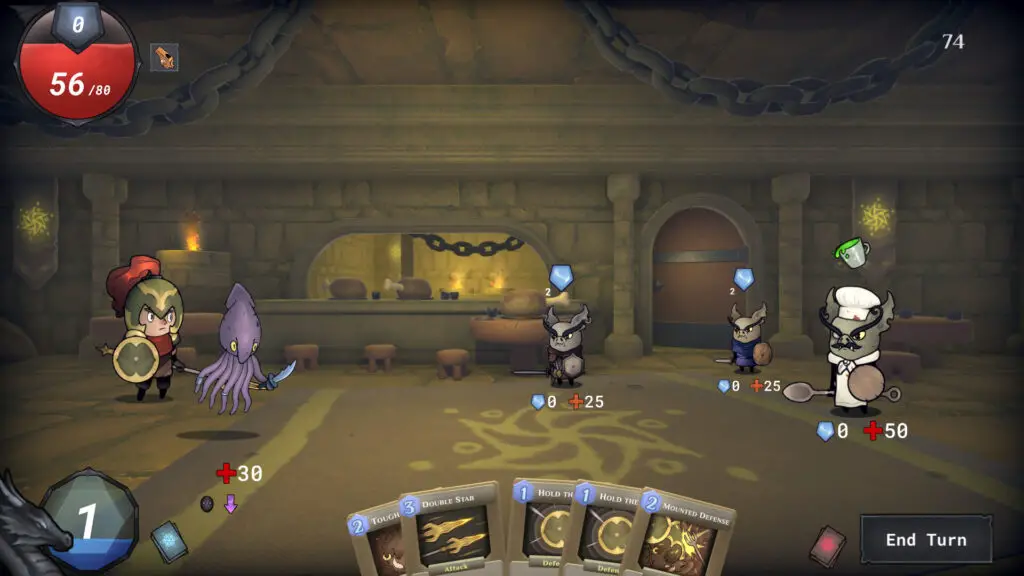 Dungeonman by Dungeonman Studios is a deck-building game with a particularity. Once you have defeated certain dungeons, you will master them and can decide the events, traps, and monsters that other online explorers will have to face. 20 challenging story dungeons and many online co-op features. Dungeonman is expected in April 2022 on Steam.
Cards of the Dead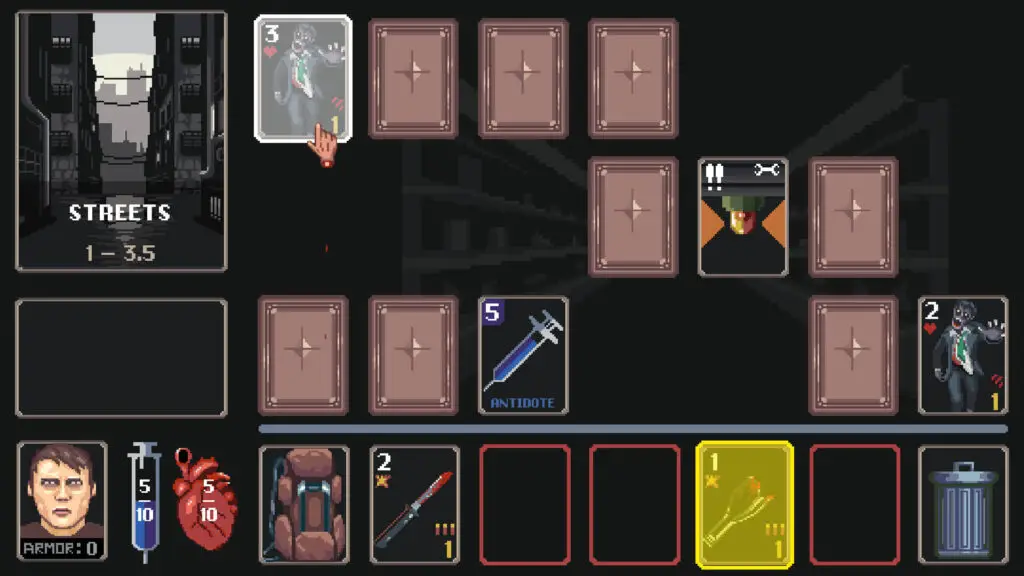 Okay, I'm not good with words and so I have a hard time explaining the mechanics of Cards of the Dead by Boomfire Games to you but I try anyway. Basically, we will have to cross streets, containing some ruffled papers, and we will have to uncover them and see what happens to us. We will be able to find ourselves in front of Zombies of various types, be lucky and find serums to slow down our transformation into undead, weapons, or alarms that will attract the attention of other hostiles, etc. Did I manage to give you the idea? In any case, there is the trailer that is certainly clearer than me. Cards of The Dead is expected during Q3 2021 on Steam.
Disciples Liberation
I am playing the closed beta of Disciples Liberation by Frima Studio and I am enjoying it a lot. A solid combat system and the ability to tackle a myriad of missions can make you the friend of one faction and the enemy of another by shaping your adventure. Graphically remarkable and beautiful to look at. Expected on Fall 2021 on PC PlayStation 4, PlayStation 5, Xbox Series X / S, Xbox One.
Reptilian Rising
We come to an irresistible title. A tabletop game set on a tabletop game, ok sounds bad, but that's exactly what Reptilian Rising by Gregarious Games & Robot Circus is. The timeline is under siege and a cast of celebrated super heroes will face the Lizard menace in tactical squad combat. Delightful miniatures and the ability to guide characters like Cleopatra and Einstein are enough for me to look forward to Reptilian Rising, expected on PC during Fall 2021.
Super Robot Wars 30
The famous tactical franchise starring the Robots of the most famous series such as Grendizer, Mazinger and Gundam, arrives on PC with a version that is the most complete ever and above all with texts and interface in English. Super Robot Wars 30 is expected for PC on October 28, 2021.
Thanks for arriving at the end of this episode. Now it's your turn to let me know what you think about these 10 upcoming turn-based RPGs & Strategy games. Wish you the best. CIAO