Let's take a look at everything that happened last week in Turn-Based RPG world. News, announcements, and releases.
Top Turn-Based RPG and Strategy Games News of the Week
When it comes to JRPG the future is bright. Lots of new projects on the horizon and Alterium Shift by Indie devs drass_ray & Mottzy is one of the most promising. Players guide a party of three young adventures on their training across the world and fight in turn-based combat inspired by Chrono Trigger and SNES games.
The Alterium Shift new demo (version 2.0) adds 3 new story paths, new missions, new areas, and new story content! So if you have never tried it, now it's the best time to do it. The game is planned to be released in Q4 2023 on PC via Steam.
The visual novel JRPG adventure Path of the Midnight Sun developed by Studio Daimon is getting a release date. In this RPG players take control of 3 charismatic characters inside a world filled with betrayals, romances, and dark monsters giving a 30-hour experience. Path of the Midnight Sun is a Pc game expected to be released on January 10th, 2023 via Steam.
The Knights of Unity is excited to announce that their roguelike game, Death Roads: Tournament, will debut on Steam in Early Access on March 28. A special trailer has been prepared to present the game on this occasion. The creators also invite players to take part in playtests on Steam.
This week, the Isometric Festival on Steam gives you access to a lot of great Turn-Based RPG that you should not miss. Pathfinder, Wasteland, Atom RPG, Mutant Year Zero and more. – you can find my dedicated video here. Another awesome festival is running until December 12th and is called TurnbasedFest. Lots of announcements, exclusive gameplay from the best content creators, and super deals. Almost 300 games are featured there, so there's much to discover. I will participate in the festival, too, with an exclusive video planned for the 12th at 6 pm CET.
I talked about WitchSpring R in my KAEOI55. The game developed by indie dev KIWIWALKS is a JRPG mixing together exploration, battles, and collecting elements to grow up as a witch. Through a dev log, devs give some details about the progress done in the development and indicate a release window for the game expected in Spring 2023 on PC via Steam.
I usually don't cover so many mobile games, even if I must do more often, especially when a game deserves attention like Archeland. A turn-based RPG inspired by Fire Emblem, which offers high fantasy drama, a vast set of characters, and a gorgeous graphic style. Archeland is developed by the same dev behind Langrisser Mobile and they just opened the iOS and Android pre-registrations but, unfortunately, only for Korean gamers for now.
Swedish developer Pixadome today announced that its new turn-based horror game It's Dark Inside will be released on Steam Early Access in 2023. The game is featured on Turn Based Fest on December 8-12th. Join the adventure where you'll take on the role of a mother trying to save her child and kill a god from the inside! After your only child is devoured in sacrifice to an abhorrent god, you leap into the gaping maw yourself to save them, come what may.
At The Game Awards 2022, Larian Studios, the creators of Baldur's Gate 3 have decided to release a new trailer. In this new trailer, you can take a quick look at the city of Baldur's Gate, and legendary characters from the series' comeback. The new trailer also gives the out-of-early-access release date set for August 2023. Baldur's Gate 3 is a PC game digitally delivered through Steam and with a Physical Collector Edition too.
Solo developer Clockwork Pile has released a new demo and gameplay trailer for Shardpunk: Verminfall, an upcoming mix of strategy, RPG, and resource management in which players will try to outrun the rat horde and survive another day in the war-torn steampunk world. The new demo is now available on Steam and GOG. It includes one full campaign mission and showcases a variety of never before seen enemies and combat mechanics, more character progression options, and numerous quality-of-life improvements suggested by the players during the extensive community playtests.
The most anticipated strategy game, Company of Heroes 3 by Relic Entertainment just announced their plans for PC and consoles release. For the first time ever, the famous series will offer a turn-based component during the world map view where players can move units strategically across the world and then clash in real-time battles. Another big news for the series is the console release, in fact, for the first time, Company of Heroes 3 will be available even on PS5, Xbox Series X and S consoles following the February 2023 PC version but no set release date.
Fire Emblem Engage is the most anticipated Nintendo Switch exclusive ready to land on January 20th, 2023. Nintendo just shared info about the Expansion Pass of the game that will give players access to 4 DLC, one available on day one, while the other across 2023. New characters, new items, in-game tools, and more. Click here for more details.
Top Turn-Based Games Releases of the Week
Persona-inspired Tactical RPG Nilspace available on PC
This indie strategy game about students exploring a digital dimension through a mysterious app is a fantastic surprise for fans of Fire Emblem. Not only does it contain unit customization and grid-based battles, but your relationships with your fellow students will affect battles and story outcomes alike!
Warhammer 40k: Chaos Gate – New DLC Duty Eternal available
Chaos Gate: Daemonhunter is one of the many excellent Warhammer games that fans have been treated to in the last few years. The persistent campaign is full of tough decisions and nail-biting tactical battles, with the fate of the galaxy hanging in the balance. Duty Eternal adds new unit types and options, including returning fallen Grey Knights to the field as armored Dreadnoughts!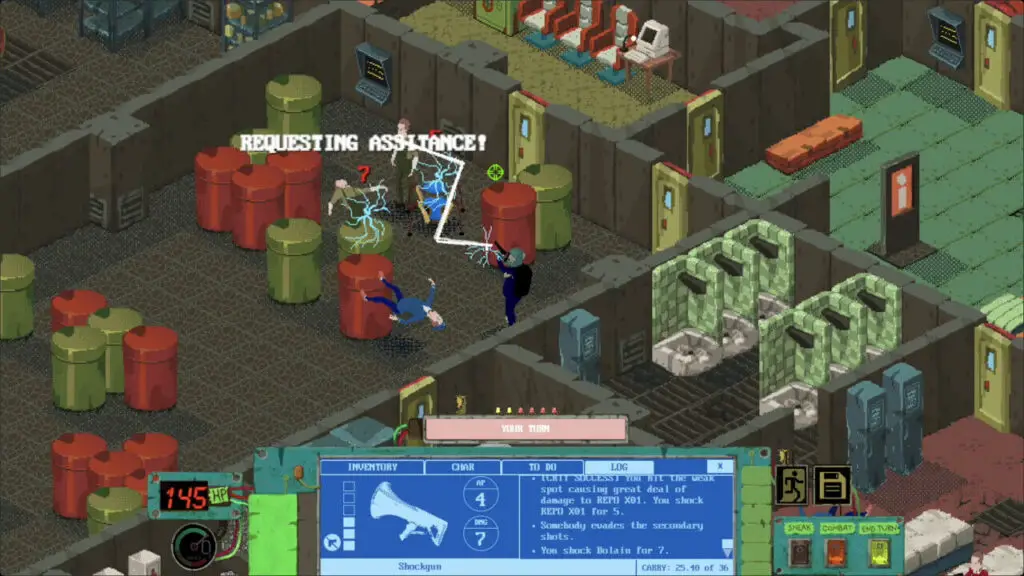 Retro-Inspired RPG Space Wreck on PC in E.A.
Space Wreck by Pahris Entertainment SIA is a retro-inspired sci-fi RPG where players go through a branching storyline where combat is 100% optional. The game is available in early access on Steam. Screens, trailer, and info from its Store page.
Tactical Mecha Battler Mech Armada now on Nintendo Switch too
Mech Armada is a tactical mecha battler that was released on PC in June. Its Switch launch means players can now pit big robots against bigger monsters wherever they go! Each run brings different mechs and parts to the battle, and you'll have to make good use of what you have to defeat the game's titanic bosses.
Hybrid Tactical Roguelite Crawl Tactics on PC
Crawl Tactics is a hybrid of tactical RPGs and rogue-lite games where players explore grid-based rooms and, after each encounter, can decide where to go next. Lots of classes, monsters, and legendary items to find. Now available on Steam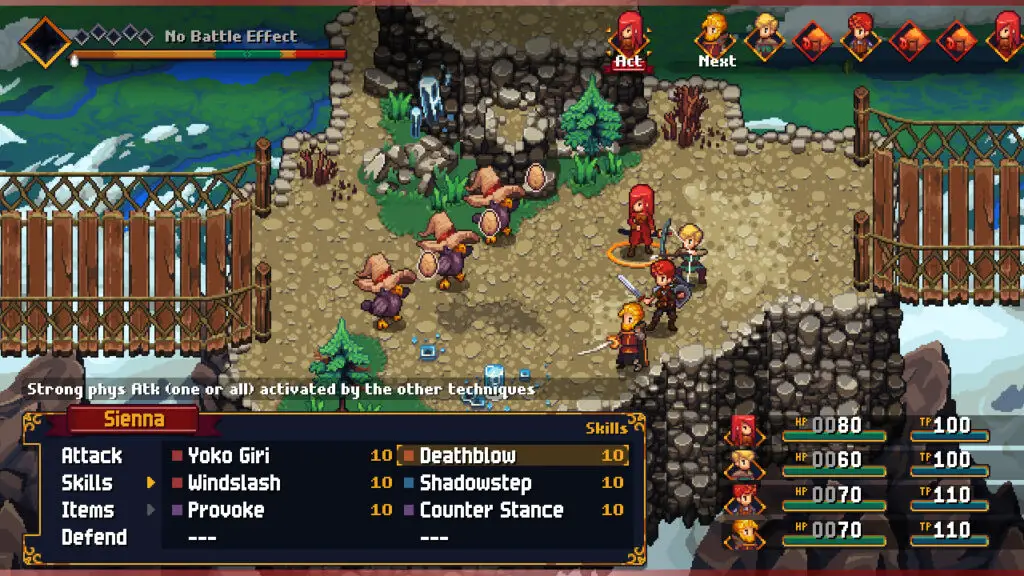 16-bit Turn-Based JRPG Chained Echoes available on PC and Consoles
Was one of the most anticipated JRPGs thanks to its 16-bit graphic style reminiscent of the glorious classics from the past, and now Chained Echoes by solo indie dev Matthias Linda is finally available on PC via Steam, Switch, PS4 and Xbox One. Chained Echoes is received very well by the critics and players. Inside the description you can find my first 30 minutes of gameplay.