Upcoming PC Turn-based Strategy Rpg
May is a month full of new turn-based games release. Here are the most important ones confirmed to date.
We will keep this list up to date. For each game, you will find links to their steam page and a short description.
Trials of Fire (Early Access) – 3rd May
Trials of Fire is described as a single player, turn-based strategy game set in a post-cataclysmic fantasy realm.
It will feature and expansive open world, a multi-character party and an innovative card-driven combat. At its core you will find also many rogue-like features with procedurally encounters and game events.
Run for Cover (Early Access) – 3rd May
Turn-based tactical inspired by Xcom and FTL developed by solo developer Michail Ostrowski. Here's our overview
Battle Brothers Warriors of the North DLC. – 9th May
Overhypestudios is ready to release yet another huge DLC, which will give new life to the game.
In addition to adding a new faction, it will give us the opportunity to start the game differently by choosing various party compositions, each with strengths and weaknesses. Many hours of gameplay await us.
Pax Nova (Early Access) – 9th May
Pax Nova is a promising sci-fi turn based 4x strategic game developed by Gray Wolf Entertainment that allows us to explore the universe in the guise of different factions.
You will have to explore new worlds and new star systems filled with exciting secrets as well as terrible dangers.
Build great cities and expand your influence through diplomacy, or prepare for battle on land and in space when diplomacy fails.
AVARIAvs – 9th May
On 9th of May Juncture Media will publish its first game.
In AVARIAvs – a fast turn based combat game – players will select a party of 3 heroes to battle against an opponent's party. During the battle, each player will choose his own actions simultaneously and then witness the mayhem of their decisions.
Obviously the game is multiplayer oriented.
Thea 2: The Shattering – 13th May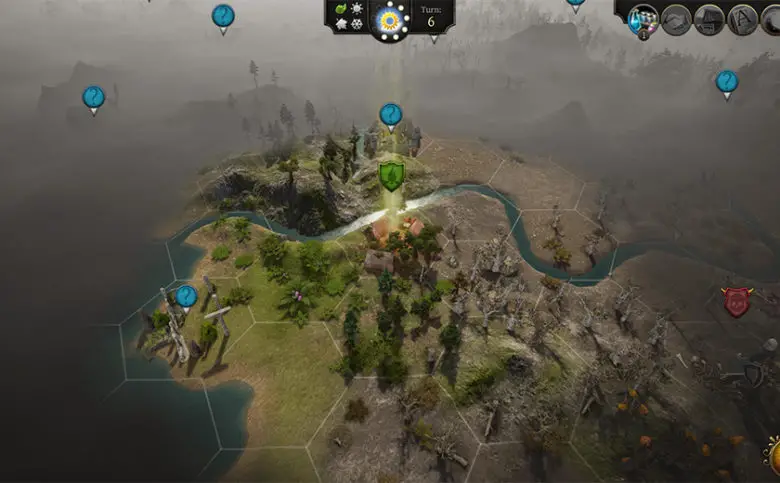 In the dark lands inspired by Slavic myth, life is a struggle for survival against ever-increasing odds, be it natural or malevolent.
Thea 2 is the second (!) installment in the series and, like the previous one, it is a genre hybrid, with elements of turn-based, 4X strategy, survival, RPG and a card game.
Druidstone: The secret of Menhir Forest – 15th May
Ctrl Alt Ninja indie studio presents their fantasy turn-based RPG where
we take the role of Leonhard a druid reincarnated that have to find out what is happening in the forest of Menhir with a story that unfolds as your progress in the game. Read our overview
Tales of a Spymaster (Early Access) – 17th May
Break from the traditional role of ruler and take up a new set of tools within Tales of a Spymaster, a turn-based strategy set in a fictional world, filled with threats and opportunities. Read our overview
Blood will be Spilled – 23rd May
Spaghetti westerns and turn-based fights for this original Doublequote Studio title. We will drive the bounty hunter Jack, seeking revenge. Read our overview.
Total War: Three Kingdoms – 23rd May
Total War: Three Kingdoms is the first in the award-winning series to recreate epic conflict across ancient China. Combining a gripping turn-based campaign of empire-building & conquest with stunning real-time battles, the game will features an innovative character-driven gameplay and a complete overhaul of the diplomacy section.
Vambrace: Cold Soul – 29th May
Vambrace: Cold Soul is a roguelike fantasy-adventure set amidst a frozen landscape. Plan your expeditions underground, then journey to the cursed city surface with your team of heroes. Wield unique powers, avoid dangerous traps, brave strange encounters, and survive deadly combat!
It is a promising dark story-driven roguelike RPG inspired by tabletops, Faster Than Light and Darkest Dungeon. Read our overview
Stay tuned by subscribing to our newsletter or following us on twitter.